Federal Premium Now Offering Fusion 350 Legend Ammunition
Adam Scepaniak 06.30.20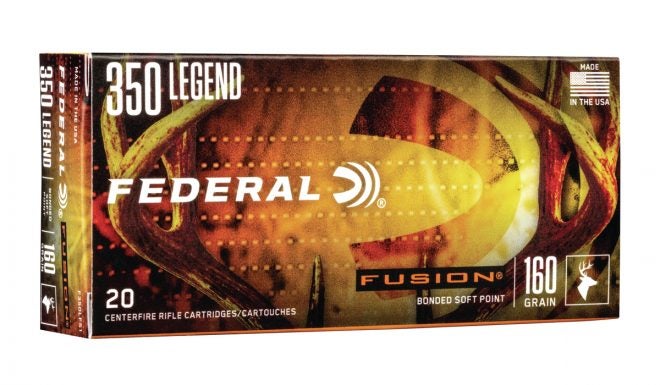 Summer may have only just begun, but Federal Premium ammunition has their gaze set towards fall and all of the hunting seasons we are likely to partake in. In fact, Federal Premium is now offering Fusion 350 Legend ammunition just in time for all of our fall hunting excursions for big game. This is still a relatively infant cartridge, but it has gained a lot of traction since its introduction being it is a straight-wall cartridge and more widely accepted throughout the Lower 48.
The Fusion line of ammunition from Federal Premium is as bread 'n butter as apple pie. It is affordable for most hunters, is accurate across numerous cartridge offerings, and generates enough Foot-Lbs of energy to humanely down medium to large sized game. Some of the other specifications that Federal Premium is touting for this new Fusion 350 Legend ammunition can be read below:
Copper jacket is electro-chemically applied to its pressure-formed lead core
Skived, pre-programmed nose provides consistent expansion
Maximum weight retention for deep penetration
Quality components and excellent accuracy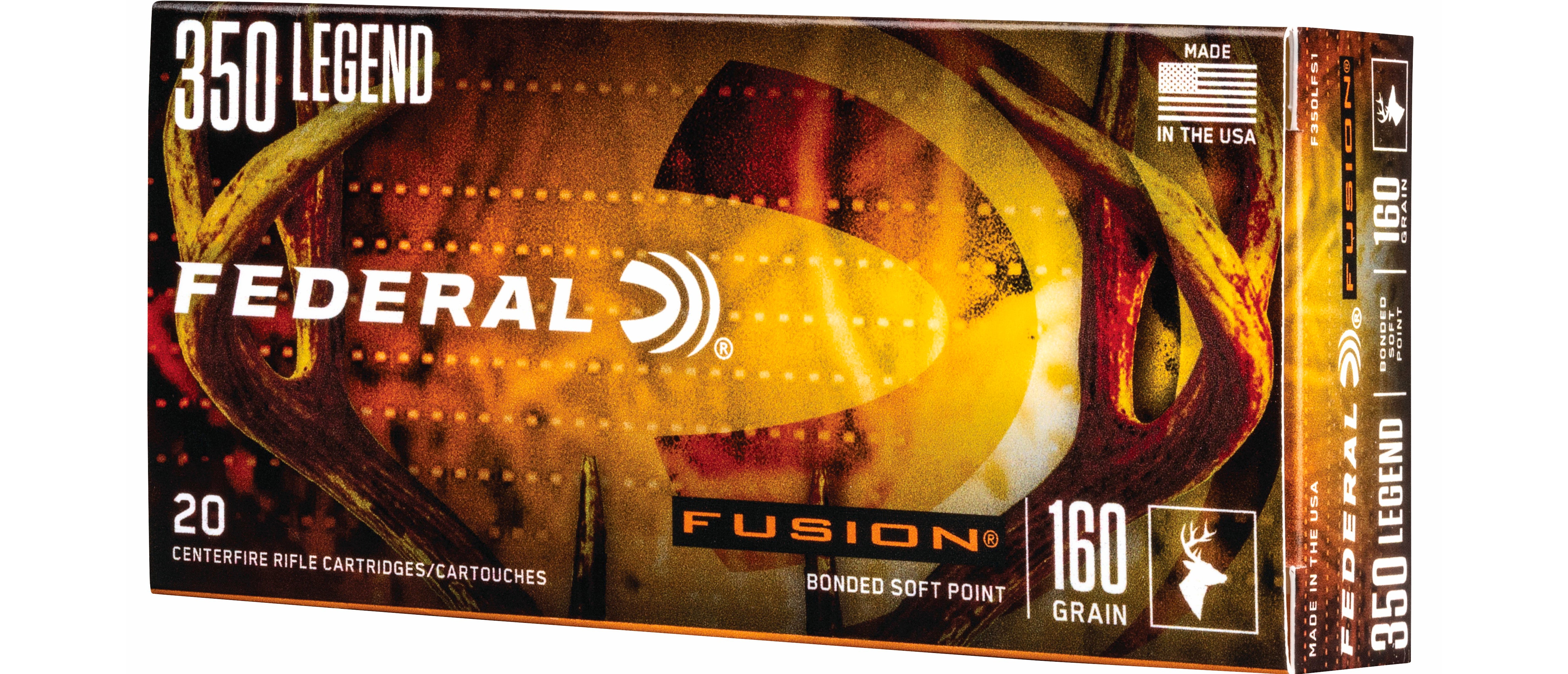 At the end of this article is a Product Specification Sheet from Federal Premium on the Fusion 350 Legend ammunition, but there is already an updated MSRP of $28.99 on Federal Premium's website compared to the specification sheet listed below. The Federal Centerfire Product Manager, Eric Miller, shared more details surrounding the Fusion 350 Legend ammunition as well as other 350 Legend ammo offerings from Federal Premium:
"The 350 Legend delivers superior ballistics and fast velocities for a straight-wall cartridge. It has become quite popular because it's legal for hunting in many areas where bottleneck centerfire rifle cartridges are prohibited. Fusion is one of our most loved product lines because it offers best-in-class performance. Offering 350 Legend in our trusted Fusion lineup is something we know deer hunters will appreciate."
While many areas of the United States are regulated to only being able to use straight-walled cartridges like the 350 Legend, this round looks like it could continue to burgeon in popularity for years to come. The most important thing though is what do you think? Do you currently own any rifle chambered in 350 Legend? If you do, would you shoot this ammo through it? Let us know all of your thoughts in the Comments below! We always appreciate your feedback.