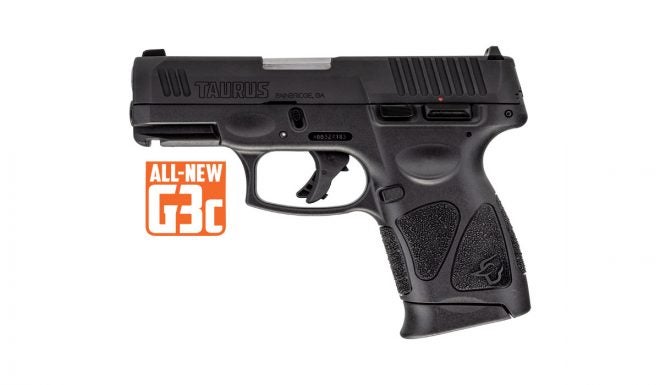 Taurus, based in Brazil with US headquarters in Georgia, just announced the release of a new carry-size pistol, the G3c. As the name implies, it's a compact version of their popular full-size G3.
The polymer-lower, striker-fired pistol is available with three 10-round or two 12-round magazines. The mag floorplates are shaped to provide pinky support while economizing on space and not inducing palm pain when slapped into place. All dimensions and weight of the two models are the same, so the difference is strictly in magazine capacity.
Numerous trendy and user-centric features were integrated into the pistol. Of course, the inclusion of three magazines is among them. Also, Its sights are compatible with many aftermarket models, though the specific brand match is unclear. The rear sight is driftable for windage adjustment, and has serrations to cut glare in dark conditions.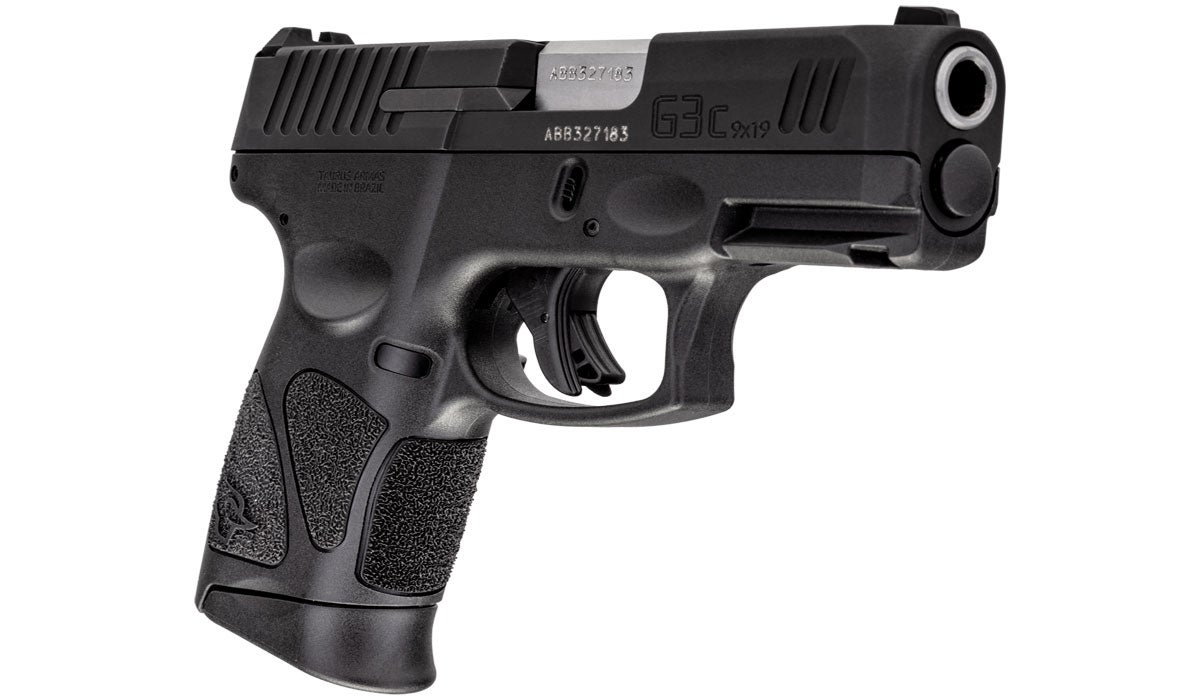 On the slide are front and rear serrations. To reduce clothing-catching protrusions, there is a cut-out on the chamber that acts as a loaded chamber indicator with visual-only confirmation.
The attractive and functional moderately grippy texture pattern on other G series guns is present on the G3c as well. Strategically molded indentations on the grip enhance recoil control and allow for shorter fingers to reach where they need to.
There is a manual safety on the G3c, with no apparent option to not have one. The gun also sports a passive trigger block safety.
Speaking of the trigger, this one is of the quality that modern striker-fired pistol fans expect in a stock pistol. It has a modest travel distance and short reset. Its easy but not match-level operation make this a gun that can be enjoyed on the range and perform well for defensive use.
The big question is, how will the G3c fare in comparison to the company's nearly identical G2c? The 12+1-round G2c has the same dimensions, same appearance, and is available with no manual safety, with a front tritium sight, and is available in numerous colors whereas the initial run of the G3c is black/tenifer-coated only. While it can be expected that options like this might be offered in time, there's a $35 difference in MSRP on base models, with the G3c being higher-priced. Will Taurus phase out the G2c? Hopefully we will learn more at one of the trade shows during the next six months.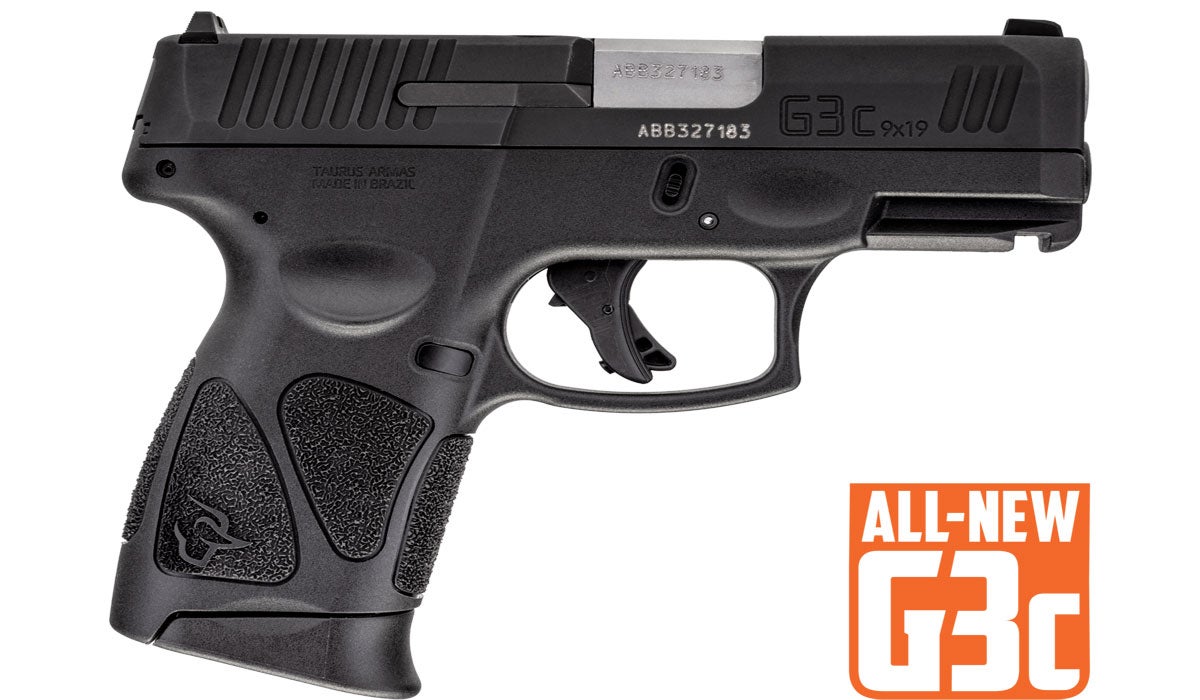 Taurus G3c Specifications
Caliber: 9mm Luger
Capacity: 10- or 12-round, both +1
Slide Finish: Tenifer matte black
Operational Controls Finish: Black teflon coating
Grip/Frame: Polymer
Firing System: Single action with restrike capability
Action Type: Striker
Safety: Manual, trigger safety, striker block
Sights Front: Fixed (white dot)
Sights Rear: Serrated drift adjustable
Slide Material: Alloy steel
Overall Length: 6.3″
Overall Width: 1.2″
Overall Height: 5.1″
Barrel Length: 3.2″ (stainless steel)
Weight: 22 oz. (unloaded with magazine)
Magazines: 3×10 rounds or 3×12 rounds
Additional Feature: Picatinny Rail (Mil-STD 1913)
MSRP: $305.74