Federal Custom Shop Offering 14 Cartridges for Big Game Hunting
Adam Scepaniak 07.06.20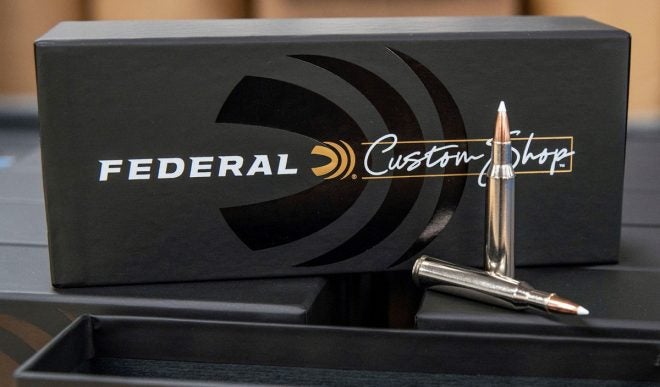 The Federal Custom Shop is now offering 14 centerfire cartridges that can be specifically tailored for your exact rifle to successfully achieve your next big game hunt. If you make a request you have the option to choose your cartridge, projectile, and the weight of bullet you prefer. Also, you get to choose from an extensive listing of some of the most accurate and popular rounds on the market: Barnes Tipped TSX, Berger Hunter Hybrid, Hornady ELD-X, Nosler AccuBond, Nosler AccuBond Long Range, Nosler Partition, Sierra MatchKing, Federal Premium Terminal Ascent, and Federal Premium Trophy Copper just to name a few. The 14 new centerfire cartridges introduced can be read below:
243 Win
257 Roberts +P
257 Weatherby
6.5 Creedmoor
6.5-284 Norma
270 Win
270 WSM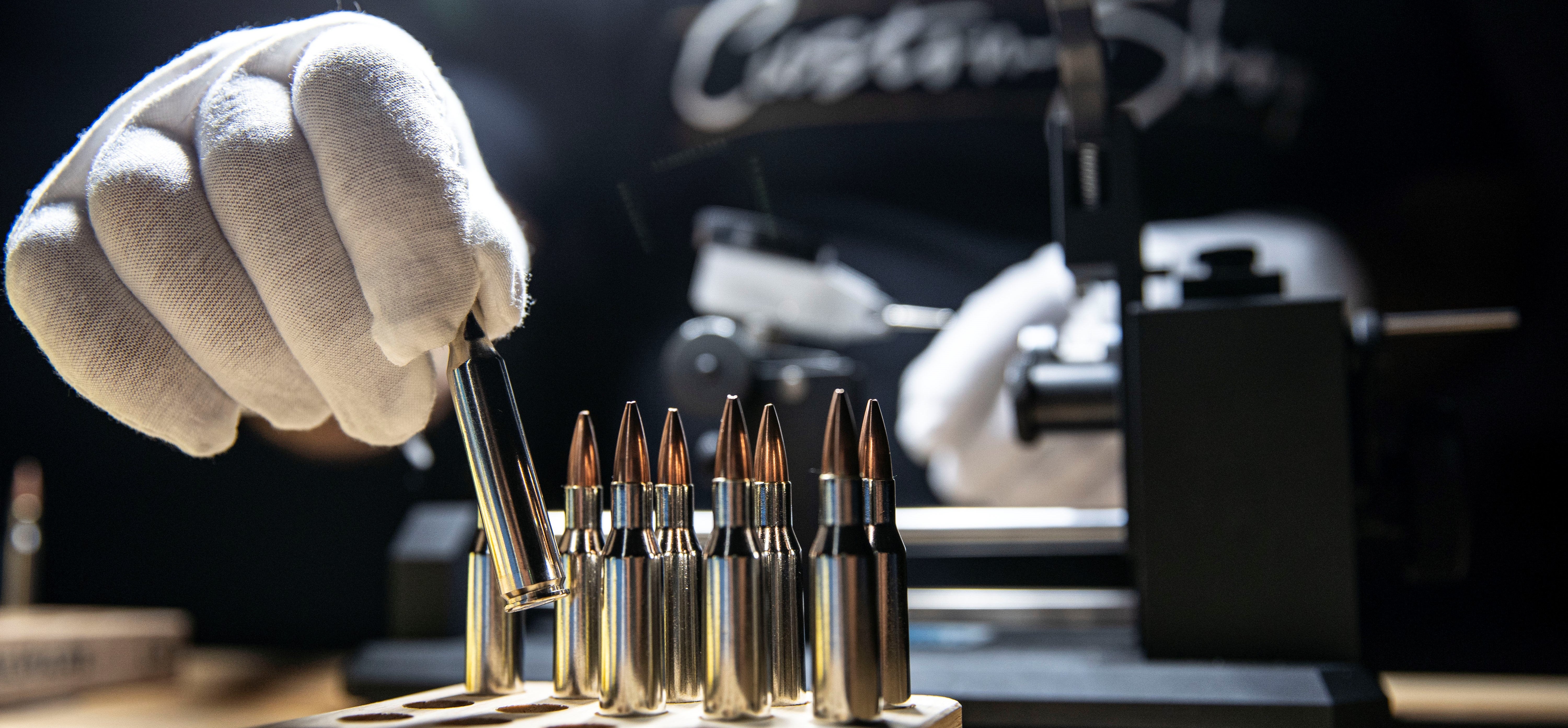 284 Win
7mm Rem Mag
308 Win
30-06 Sprg
300 Win Mag
300 WSM
338 Federal

All of this ammunition is made in the Federal Custom Shop in Anoka, MN and is hand-tailored in a state-of-the-art reloading room separate from the rest of the factory floor. Some of Federal's most elite and experienced employees are now tasked with filling Federal Custom Shop orders. Federal goes on to explain how the entire process is achieved in this Press Release statement below:
Federal Custom Shop Ammunition Explained

Federal recently introduced its new online custom-loaded ammunition shop. Here, customers can order direct from several different shotshell and centerfire rifle offerings, with a wide selection of the best bullets from Federal, Speer, Nosler, Sierra, Berger, and more. In addition, custom TSS Shotshells for turkey, waterfowl and upland game are available.

"The Federal Custom Shop is an all-new way to deliver your preference of the perfect centerfire rifle or shotgun load built by our ammunition experts," said Federal Ammunition President Jason Vanderbrink.

Custom Shop products are for hunters and shooters who demand ammunition tailored for their individual needs at the highest level of quality, or who can't find the right ammunition on the retail shelf.

"If it's not in Federal's vast catalog as factory-loaded ammo, we may have it listed on our website as a load we will custom hand-load for you. We now have a specific selection of rifle and TSS shotshell loads that we will build on-demand, per order." Vanderbrink said. "For example, Barnes 120-grain Tipped TSX in 6.5-284 Norma and 28-gauge TSS turkey loads aren't products we list in our catalog, but you can certainly order them through our Custom Shop."

This new line of ammunition will be packed inside durable, high-quality Custom Shop packaging and then shipped directly to customers.
While many of us might be reloaders ourselves, we simultaneously know how time consuming and difficult it can be to formulate and execute the perfect handload for an upcoming, significant hunt. That is why it might be beneficial for many of us to utilize the Federal Custom Shop.
The most important thing though is what do you think? Would you use their services? Let us know all of your thoughts in the Comments below.