Hornady's 6mm ARC — "Advanced Rifle Cartridge" for your AR-15
Adam Scepaniak 07.06.20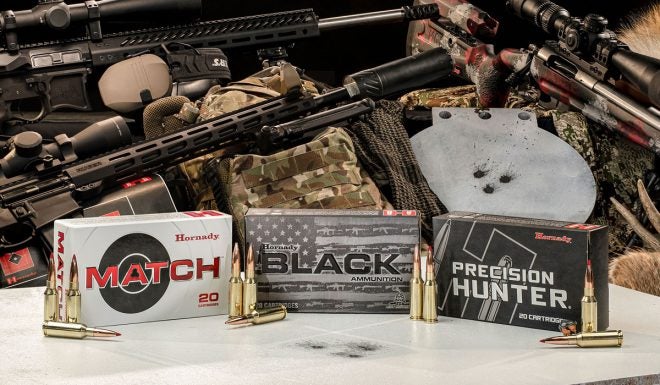 Roughly one month ago, Hornady invented a new cartridge for all of us to swoon over in the 6mm ARC (Advanced Rifle Cartridge) and we are here with more information for you. For those who may not be aware, Hornady has produced some big hitters in the realm of cartridges lately. They have given us both the 6.5 Creedmoor and 6mm Creedmoor within the last decade which have been extremely popular for hunters and target shooters alike.
Now, with some motivation and inspiration from the Department of Defense (DoD) they have conjured up the 6mm ARC (Advanced Rifle Cartridge). Hornady's Press Release statement further explains where it all started:
"Tested, selected and fielded by a specialized group within the U.S. DoD for its multipurpose combat rifle program, the versatile 6mm ARC does much of what larger cartridges can and everything that smaller cartridges can't. Designed to meet the needs of the world's toughest critics, the 6mm ARC utilizes efficient, high-BC bullets to deliver unprecedented performance from the AR-15 platform. Commercial 6mm ARC offerings will feature bullets selected to deliver ideal performance for hunting, match shooting and personal protection applications."
If you are of the mindset that this is another wildcat cartridge that will fade out of the market in a few years it already appears to have staying power. With it only being 1 month old, it already has 22 gun makers producing arms to back it and give it traction in the industry. These are all of the firearm manufacturers who are currently producing rifles for the 6mm ARC:
Adams Arms
APF Armory
Barrett
Brownells
Christensen
CMC Triggers
CMMG
GAP
Geissele
Howa
Lantac
Mile High Shooting Accessories
Mossberg
NEMO
Noveske
Odin Works
Proof
Radical Firearms
SanTan Tactical
Seekins Precision
Uintah Precision
Wilson Combat
At the moment, Hornady is producing 3 different types of ammunition in 6mm ARC for those who might be looking to jump on board. In time, undoubtedly more ammunition manufacturers will begin to produce ammo, but right now you will essentially have to go to the source by utilizing Hornady's ammunition for their new cartridge. The offerings that are currently available are as follows:

If you are more of the reloading type and would prefer to safely experiment and create your own ammunition, that is definitely a route you can take as well. With Hornady also being a reloading manufacturer aside from an ammunition producer they have all of the components and tools you will need to get started. All of those are listed below as well:
6mm ARC Unprimed Cases (50 ct) Item No 86287
6mm ARC Series III Two-Die Rifle Die Set (.243) Item No 546251
6mm ARC Full Length Die (.243) Item No 046262
6mm ARC Seating Die (.243) Item No 044244
Neck Size Die Item No 046047
Shell Holder #6 Item No 390546
Shell Plate #6 Item No 392606
Small Rifle Case Feeder Plate Item No 095314
Trimmer Pilot #3 (.243) Item No 390945
Bullet Puller Collet #3 (.243) Item No 392156
6mm ARC Modified Case Item No A6MMA
So, Hornady has done it once again and created another hot, new cartridge. The largest question that still remains is will you buy it? New ammunition, new rifle, and a new unique performance compared to other cartridges could await you. Let us know all of your thoughts in the Comments below if this is something you are interested in. We always appreciate your feedback.