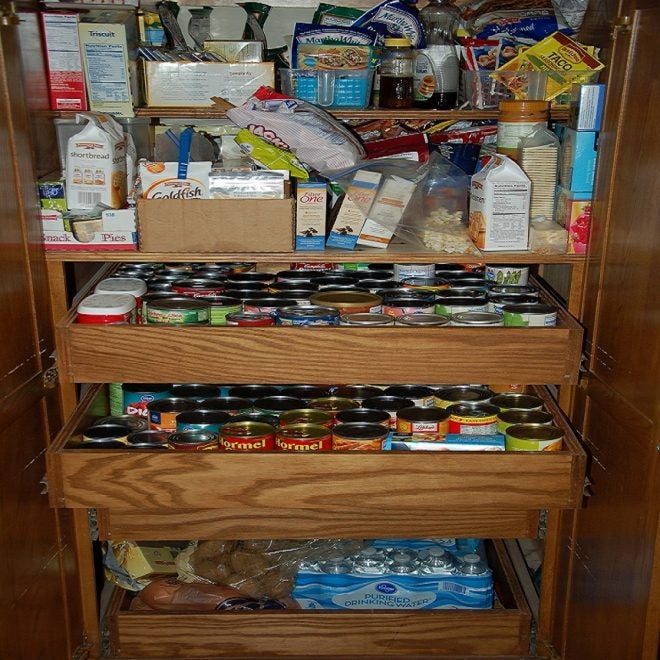 We told you so, didn't we? Now we know that "shelter in place" is not just a theory as millions (literally) of Americans are homebound for an extended period of time. Entire companies such as Ford, GM, Nissan, and many others are completely shuttered from all production for the time being. Countless small businesses are closed or have employees working at home, which is a trial in and of itself. And there is more to come yet.
Restaurants, all sorts of eateries, snack shops, coffee houses, and other food delivery businesses have closed, gone to order out only, or carry out curb service only. Even liquor stores have gone to curb side service only. It will not be uncommon now to drive up to all kinds of businesses and small shops to find closed signs posted on the door. COVID-19 has changed everything in our "normal" mode of living at least for the time being.
The only stores operating sort of as usual are the grocery stores. That is if you can find anything left on the shelves. Most of us still cannot figure the outright panic rush for toilet paper going right by the food stocks. But then, they got hit next. One local food store here was completely out of fresh meat, produce, fruit, and milk. The bread was long gone by day three.
A worker at a local Kroger food store told me "We worked all night at a fever pitch to stock all the paper supply aisles and canned goods. By daylight, the line outside was around the corner of the store before we even opened. The doors were unlocked at 6 AM and within thirty minutes the paper shelves were completely bare after we worked all night long. It was unbelievable. Hoarding is hurting a lot of people here." This is the new reality.
Having to shelter in place for any extended period of time can work on the psyche. By now you feel it. We are lucky though that the electric power is still on, municipal water systems continue to work and mail is delivered. We have heat and cool if needed, can cook, take showers, and get outside to some limited extent. Gas is cheap if you have to travel.
Still, sheltering at home can be boring. We can work from home, work or play on computers, watch TV, listen to music, and read. We can stay tuned to news updates all day long. Kids may have a hard time being on a virtual lockdown with school and sports shut down for now. We have to stay active, pay attention to news, shop cautiously, and maintain security. And pray for the best.