Will You Spook Summer Bucks by Enjoying Your Land?
Russ Chastain 07.16.20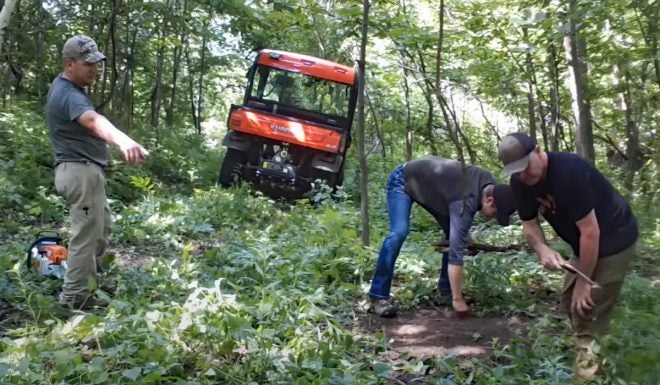 Here's another video from Whitetail Habitat Solutions, talking about whether off-season activity on your hunting parcel will chase away the bucks. Can you ride around and have fun on your place in the summertime and still enjoy good buck hunting in the fall?
Well, Jeff says, "Yes."
He's not the most thoughtful speaker, in that he first says you will not spook deer, then says that riding around in a UTV and walking around in the woods will (of course) spook deer. But the gist of what he's saying is that spooking bucks in the summertime isn't the end of the world for a hunting parcel.
Mature bucks, which are the most sensitive of all the deer, tend to be the most wary and edgy — which is why they are coveted by most deer hunters. But even they tend to forget about disturbances after a few weeks, says Jeff.
In fact, he claims that if you see a lot of bucks on your place during the summer, that means it's not that great a place to hunt in the fall!
Hmmmmm.
Check out the video and let us know what you think.