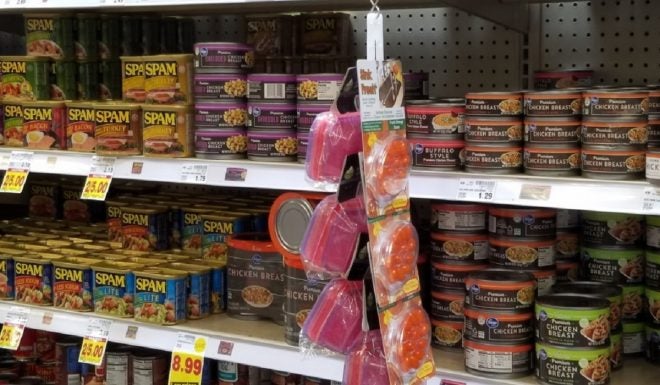 The pandemic reality sets in when there is only two loaves of rye bread left on the shelf at the largest grocery store in town. Canned green beans were down to a dozen cans of one brand when the selection was usually 25 cans +/- in three or four different brands. When you see food supplies dwindle like this a light bulb signals in the brain that we're not through this thing yet.
For many people self-assigned as preppers, these current days are the first real test of what a pandemic is really like. Even so, Americans really don't have it that bad as compared to people in other countries around the world. We're just getting a little taste of what it could really be like when a full bore catastrophe were to evolve. We have a long way to go, but some evidence seems to suggest things will be worse long before they get better. What else can we do now?
The first order of business right now is a full assessment of food and other essential supplies we have on hand. Don't trust your memory. Open up the food and supply cabinet doors, the pantry, the freezer to see exactly what you have on hand. Is it twenty pounds of rice, or five? Take notes on what you actually need to shore up your supplies for up to six months. Think that far out because we have no clue what may develop on the horizon.
Food wise, stock up on hard items like rice, beans, and pasta. Next, buy canned goods of all kinds. Shop the big box outlets to get case lots of items you use often or that your family likes to eat over the long haul. Don't invest in anything that will not be eaten or go to waste. Ask family members as reminders what they like. Review menus, too.
Restock on paper goods as available. There are still store shortages of paper products including toilet paper, paper towels, napkins, and facial tissue. Buy what you can now. Buy cleaning products, hand sanitizer, clean wipes, and related items. Resupply OTC meds, first aid items, and such. Again inventory.
Reassess your security protocols. If you need ammo, or an extra magazine or two, buy it now. Check gun cleaning supplies. Check flashlights and buy extra batteries. Same for household light bulbs, outside security lights, and fluorescent bulbs. Buy some extra solar panel yard stick up lights for added security. Whatever I missed, you think of it.
The worldwide pandemic is not over. Wear your facemasks whenever you are out. Wash hands often and double with sanitizer use. Get your doctor and dentist appointment when you can. Be ready, be diligent, and stay safe.