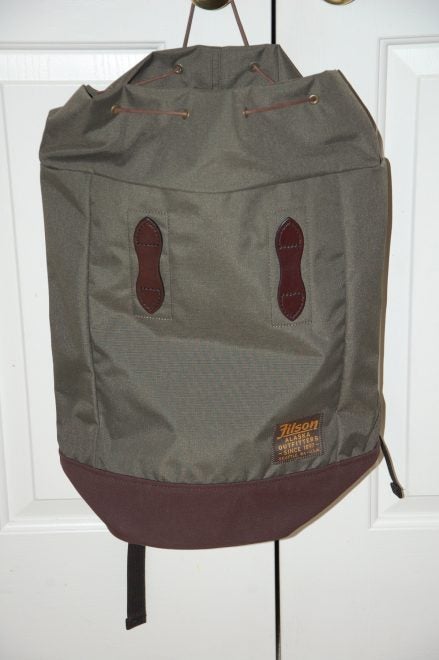 Call them whatever you want, but there are endless dozens of different types of carry bags available other than traditional backpacks. Universal to the outdoors world, nearly everyone has some kind of a tote bag designed to withstand the tough elements of the outdoors. In a way such bags are essential for carrying everything outdoors, be it a day hike, fishing trip, hunting camp trip, camping or just a trip to the city park for a picnic.
For preppers, survivalists, hunters, anglers, campers and any serious outdoor expedition types, bags are critical pieces of gear. Call them day packs, camp bags, sling pouches, stuff bags, soft packs, duffle bags, pack sacks, gear bags or whatever, they are used to stow and tote all manner of outdoor gear and provisions.
Traditional backpacks in my own mind's eye, tend to become too cumbersome. Some of the packs I see outdoors people lug on their backs and shoulders on extended hunting trips look like they are way over packed with too much stuff. Maybe not, but I would love to see what all is carried in those things. Reminds me of the movies Platoon and Saving Private Ryan when a senior guy unpacks all the unnecessary stuff some rookie is about to carry on a mission all day.
Regular backpacks of all sizes and carrying capacities are certainly useful for big loads for extended trips, there are many bags, even junior versions of backpacks that can have a tremendous amount of utility for outdoors people. I guess the lesson to learn and apply is to also pick the right tote bag for the task at hand.
For day trips, camp or hunting trips of several days, when I need to carry a myriad of gear, but not on my back per se all the time, I use a simple pack bag. Several years ago I found that Filson, THE gear bag people out of Seattle at one time had a simple bag they called a Day Pack.
It was a vertical dry bag with simple shoulder straps, an inside zipper secure pocket, and a heavy duty drawstring type top closure. The bag itself was heavy duty nylon that would shed water and stand up to rough treatment. I bought three of them in different colors to help categorize gear, soft goods, and such. Filson no longer has this bag, they have similar types so check them out at www.Filson.com.
The whole point here is to pick a tote bag as carefully as you would the stuff to carry in one. You don't need a full scale overland portage backpack to carry most short trip gear. Get one or two smaller bags to help organize and keep essential supplies safe and dry.