Review of Birchwood Casey Gun Plumber Handgun Multi-Tool
Russ Chastain 07.31.20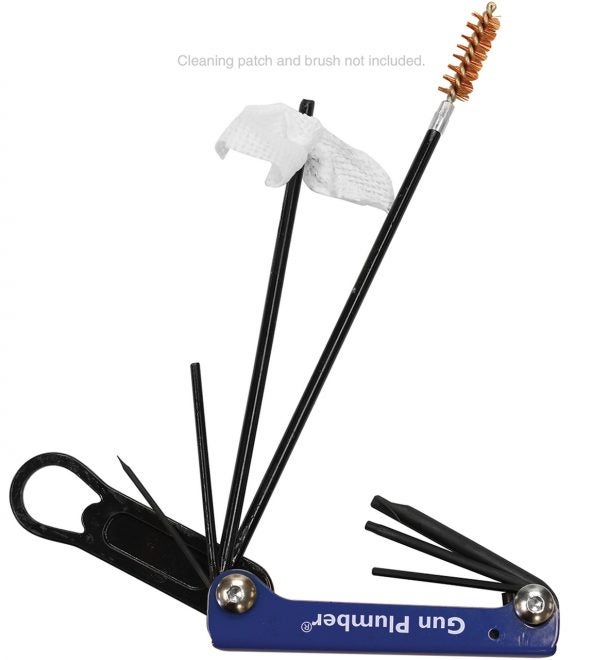 (Photo © Birchwood Casey/GSM Outdoors)
Birchwood Casey has long been a trusted name when it comes to gun care, so when a chance came up to try their Gun Plumber multi-tool for handguns, I gladly accepted. It's a compact folding set of drivers & cleaning rods designed to make your life easier when it comes to cleaning and maintaining a handgun. With it, you can clean the barrel, disassemble a pistol, and even adjust some sights using the little screwdrivers.
Here's what you get:
6.25-inch rod with 8-32 internal threads for cleaning brushes & jags
6.25-inch rod with patch loop cut into it
.280″ x .028″ flat screwdriver
.194″ x .029″ flat screwdriver
.150″ x .032″ flat screwdriver
1.95mm flat screwdriver
Round pin punch/alignment tool (mine measures .090″ x 2.17″ long)
3/32″ hex/allen wrench
5/32″ hex/allen wrench
No. 10 TORX wrench
No. 15 TORX wrench
1911 barrel bushing wrench

All these goodies are connected to an attractive blue (painted? powder coated?) base into which they fold. Well, all except the cleaning rods, which are too long to fold into it.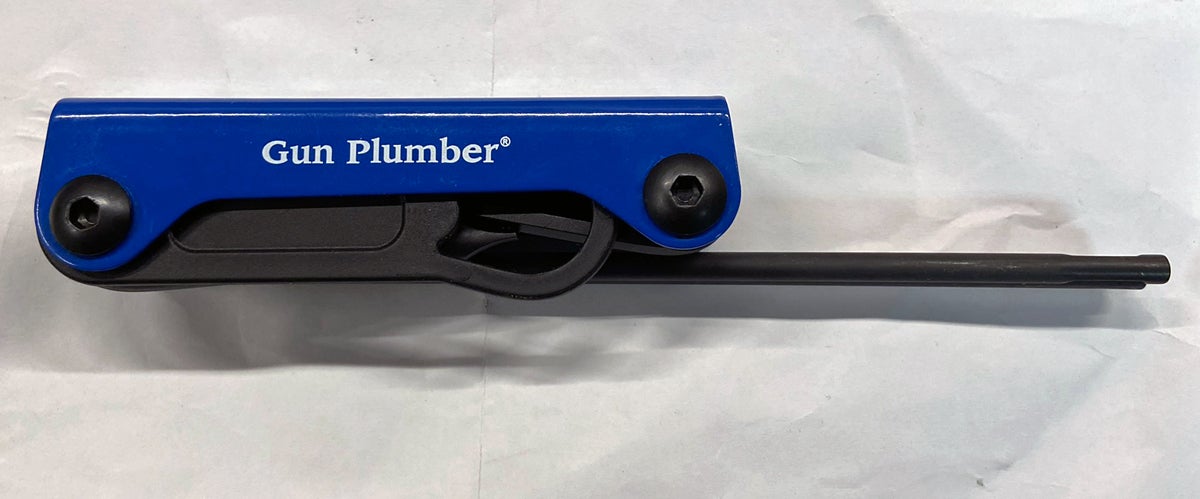 The base is 4-3/8″ long, and total length when folded is 7-1/8″ overall. Weight is 10.5 ounces, or 0.66 pounds.
The threaded cleaning rod works fine, but I'm not a fan of the slotted rod. Slotted patch holders are fairly useless for serious cleaning, and the slot has sharp edges which will snag on patches and possibly cut fingers, and potentially even scratch your rifling. Un-good.
I'd rather have two threaded rods so I could put a brush on one and a patch jag on the other.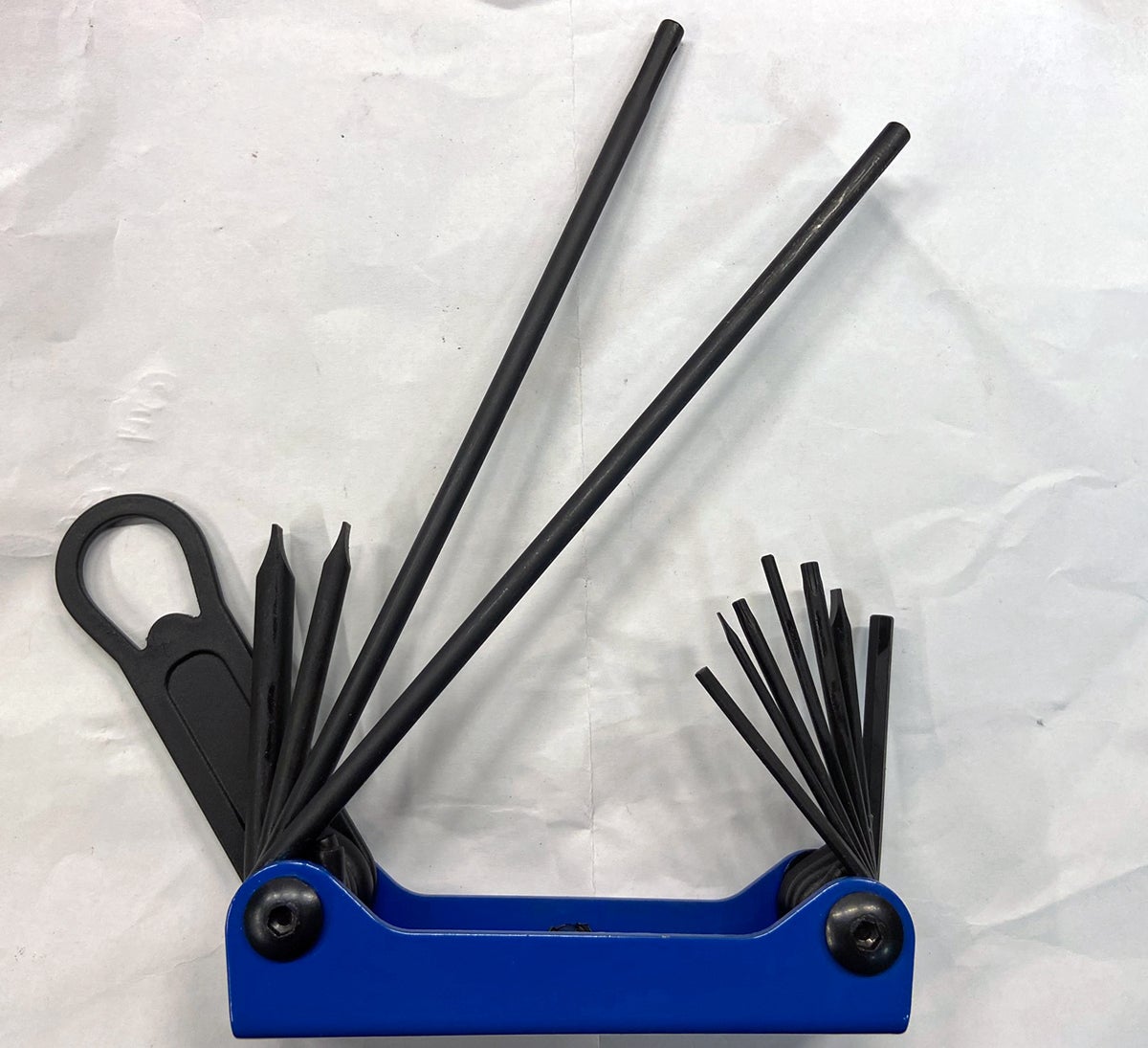 The handgun Gun Plumber contains an impressive number of tools for its size, and all seem ruggedly made, with one exception. The 1911 barrel bushing wrench is on the flimsy side, and using it on an old-school 1911 with a tightly-fitted barrel bushing was a challenge, as the wrench prefers to bend rather than staying straight as you depress the action spring before rotating the bushing.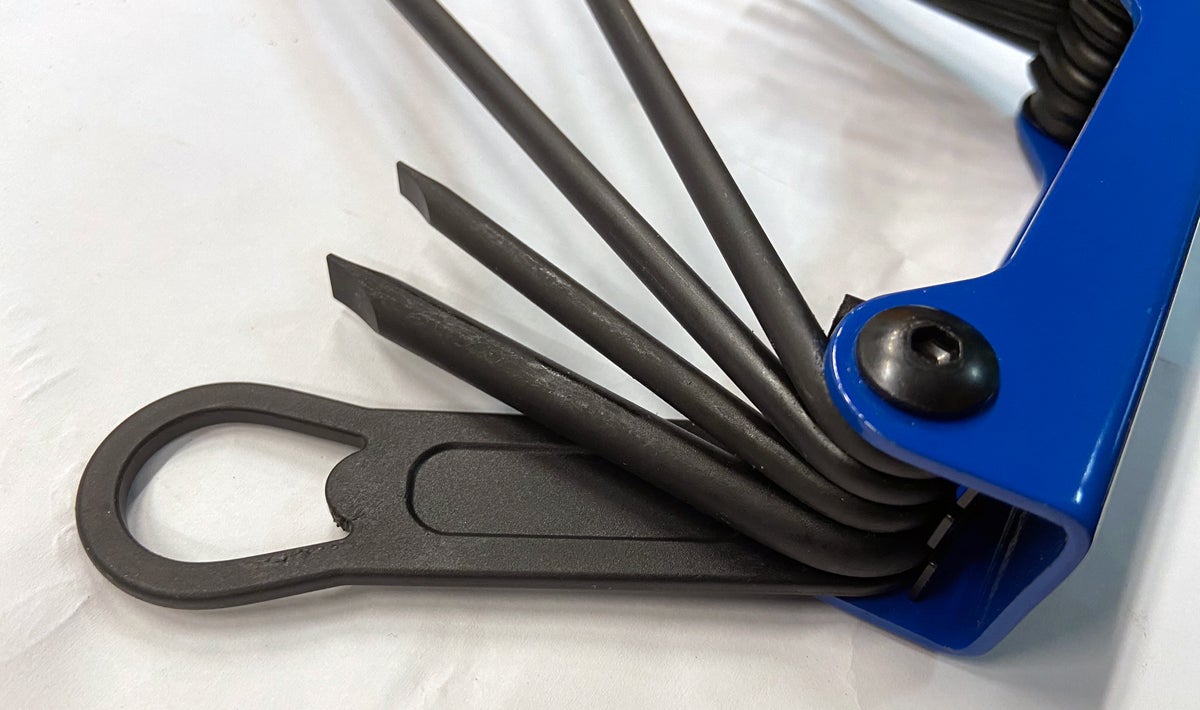 The internal "cutout" for the bushing is a bit rounded, and I believe a square-edged hole is more effective.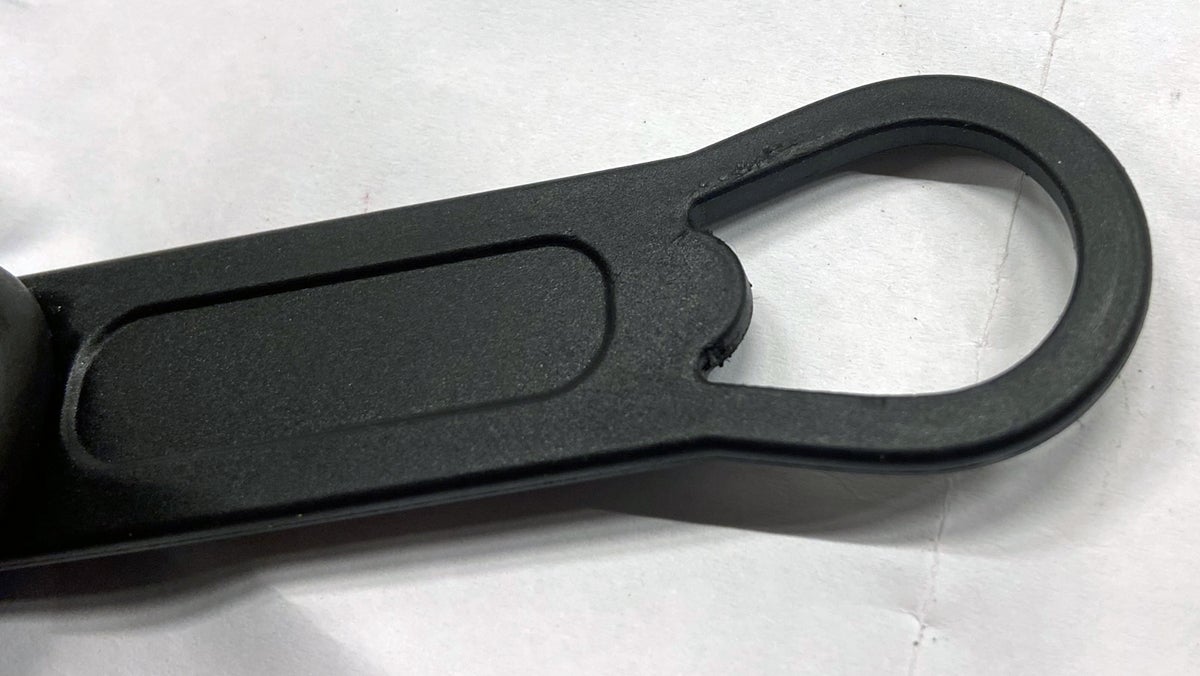 The tools are arranged in a typical manner for folding tool sets, which is according to the size of the round steel stock from which each tool is made. This means that not all screwdrivers, TORX drivers, or hex drivers are grouped together.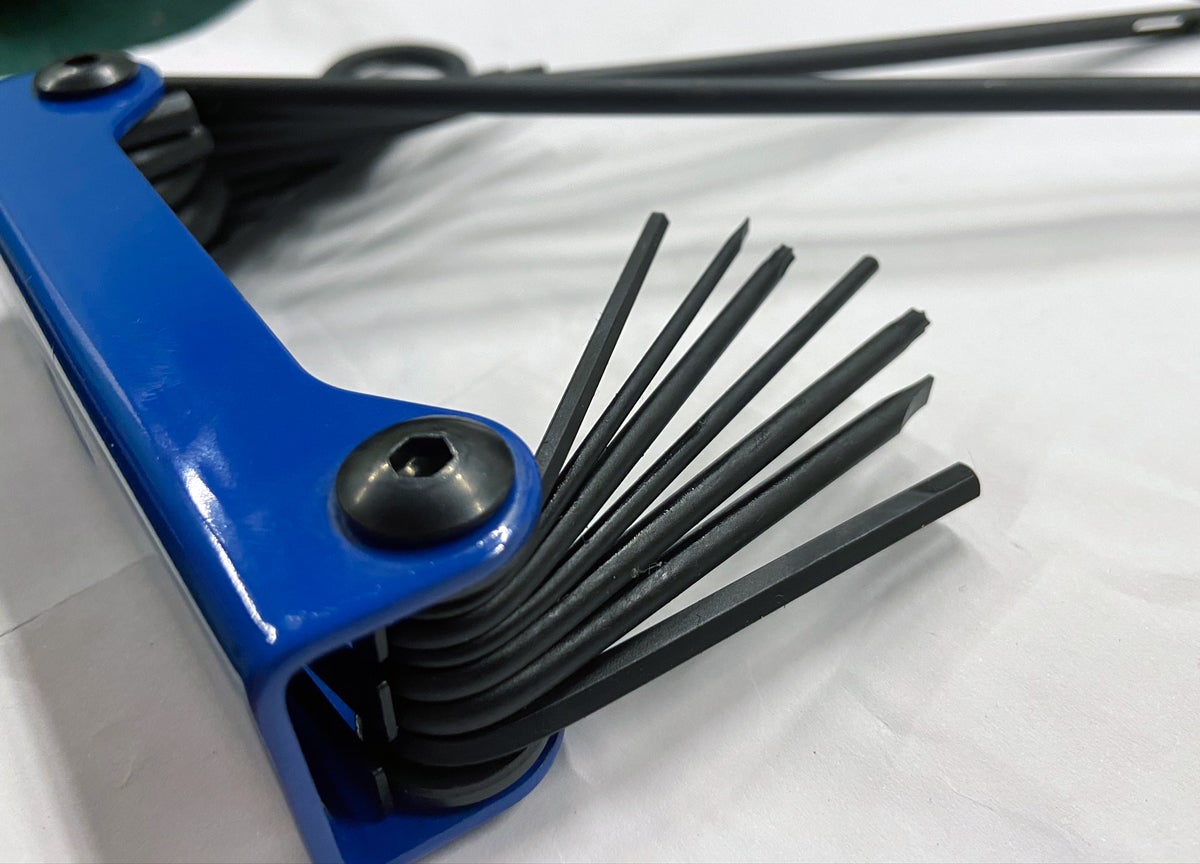 This is not a complaint, merely an observation. It's easy enough to select the tool you need.

A blued steel spring inside the tool applies tension to the tools to prevent them from becoming flop-doodly, but use caution with it. There are some wickedly-sharp burrs on that central hump in the spring, which could easily slice and dice a finger. This is clearly a manufacturing oversight; that burr should have been ground off before the part was finished.

All in all, if you need to keep a variety of tools in a small space like a range bag, vehicle glove box, or even a pocket, this tool will do it. I'd prefer two threaded rods so I could put a brush in one and a patch jag in the other, and I'd like to see a more substantial bushing wrench. But as they say, you can't win 'em all. It's still a well-made and useful tool.
The Gun Plumber Handgun Multi-Tool is available through the Birchwood Casey website for $20 plus shipping.