The Mossberg Patriot, 375 Ruger, and a NM Oryx Hunt
Terry Nelson 08.04.20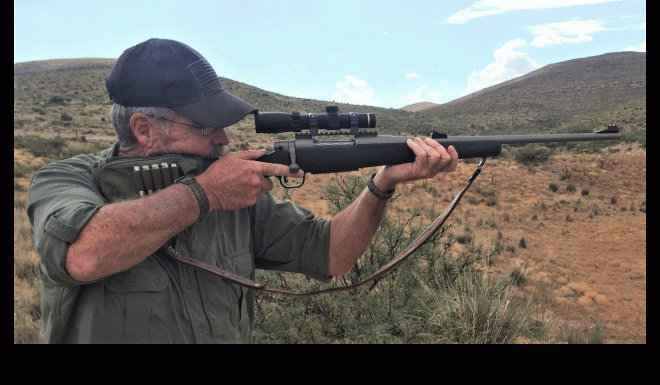 I have never been a hunter who felt the need to "go big" when it came to caliber and hunting big game. For years I have hunted with a 30-06, 308, 270, 243 and recently a 6.5 Creedmoor. I have however always had an admiration for the safari calibers when it came to hunting really tough or dangerous big game as one would find in Africa. I was fortunate to hunt Africa myself several years ago and took Cape Buffalo with a 458 Winchester, so I do have an appreciation for the big calibers.
We all know that proper bullet placement is critical for a clean and ethical kill. Likewise, we know that sometimes the game animal refuses to play by the rules no matter how well your shot is placed. One such critter is the Gemsbok, also known as Oryx. Very fortunately I live in a state that has free ranging Oryx. In a previous article "A bit of Africa in NM"  I wrote of this marvelous game animal and its reputation for toughness.
When I discovered I'd drawn an "off the range" Oryx tag for July 2020 I decided to scratch an itch I have had for years. In 2007 Ruger and Hornady partnered to develop a cartridge with an increased performance over the 375 H&H Magnum, the 375 Ruger. Despite having taken Oryx with 30-06 and 308, I had a curiosity about the 375 Ruger and decided now would be a good time to satisfy that curiosity. Besides I also had seen firsthand the tenacity of Oryx as a State Game Warden on the many hunts I'd patrolled on White Sands Missile Range over the years.
Searching for a rifle, I discovered that Mossberg was building a rifle chambered in 375 Ruger. Initially I did not take the Mossberg idea seriously, after all they build great shotguns, but rifles? After more research, including numerous positive reviews, I decided to give the Mossberg Patriot a try. After all, it's hard to go wrong with an MSRP of $490. If it didn't work out it would not be hard to sell or trade in a state that has both elk and oryx on the big game list.
Specifications of Mossberg's Patriot 375 Ruger:
Barrel Length: 22 inches
Capacity: 3 + 1 (detachable box magazine)
Sights: Adjustable express type with high-viz front sight
Receiver: Tapped and Drilled
Length of Pull Type: Fixed
Trigger: Adjustable (2-7 lbs)
Barrel Finish: Cerakote
Stock Finish: Black Synthetic
Weight: 5 pounds
Overall Length: 25 inches
MSRP: $490
Once the Mossberg Patriot in 375 Ruger was on the way I began looking for a good riflescope appropriate for the heavy caliber and for hunting in generally harsh desert conditions. From past experience I knew that shots on Oryx were seldom beyond 300 yards and most often within 150 yards. I also wanted to limit my selection to a scope that would be more ideal for close distances and low-light conditions in the event I travel to Africa again in the future. My selection, a Leupold 1.5-4x with the newer FireDot Duplex reticle, 30mm tube, and Leupold M4 rings makes for a very robust setup for sure.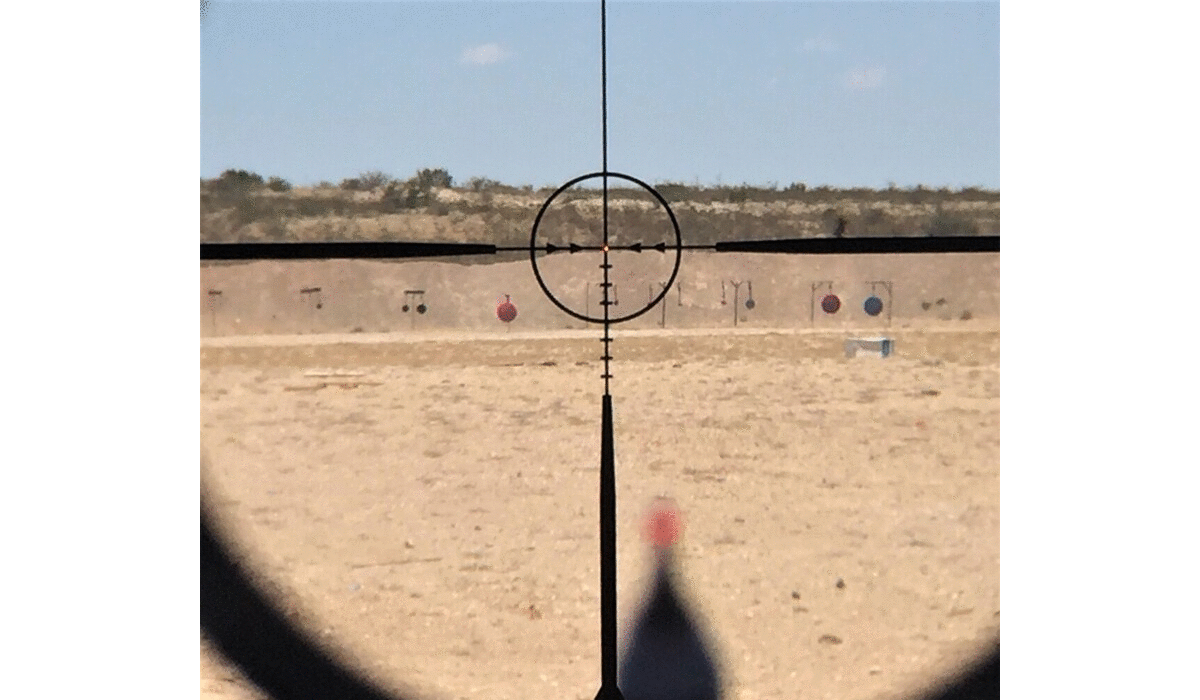 I looked to Hornady for factory ammo, in part because they were instrumental in developing the cartridge and because Hornady is one of just a handful companies that manufactures the 375 Ruger. Trying both the Hornady 250 gr GMX Outfitter, and the 270 gr soft point, I ultimately selected the 250 gr GMX cartridge because of the groups I was getting at 100 yards. With the 250 gr Hornady Outfitter (muzzle velocity 2,800 fps) I was achieving near one-inch groups at 100 yards, and half-inch groups at 50 yards. In part, I believe my low-power optic challenged me for tighter groups at the 100-yard distance. Still, the Hornady Outfitter ammo in 375 Ruger showed more-than-sufficient accuracy in the Mossberg Patriot for most any Oryx hunting scenario in the New Mexico desert.
As a side note, there is little doubt you are shooting a heavy cartridge when zeroing the Mossberg Patriot in 375 Ruger off the bench. But in the field under hunting conditions I never noticed its recoil.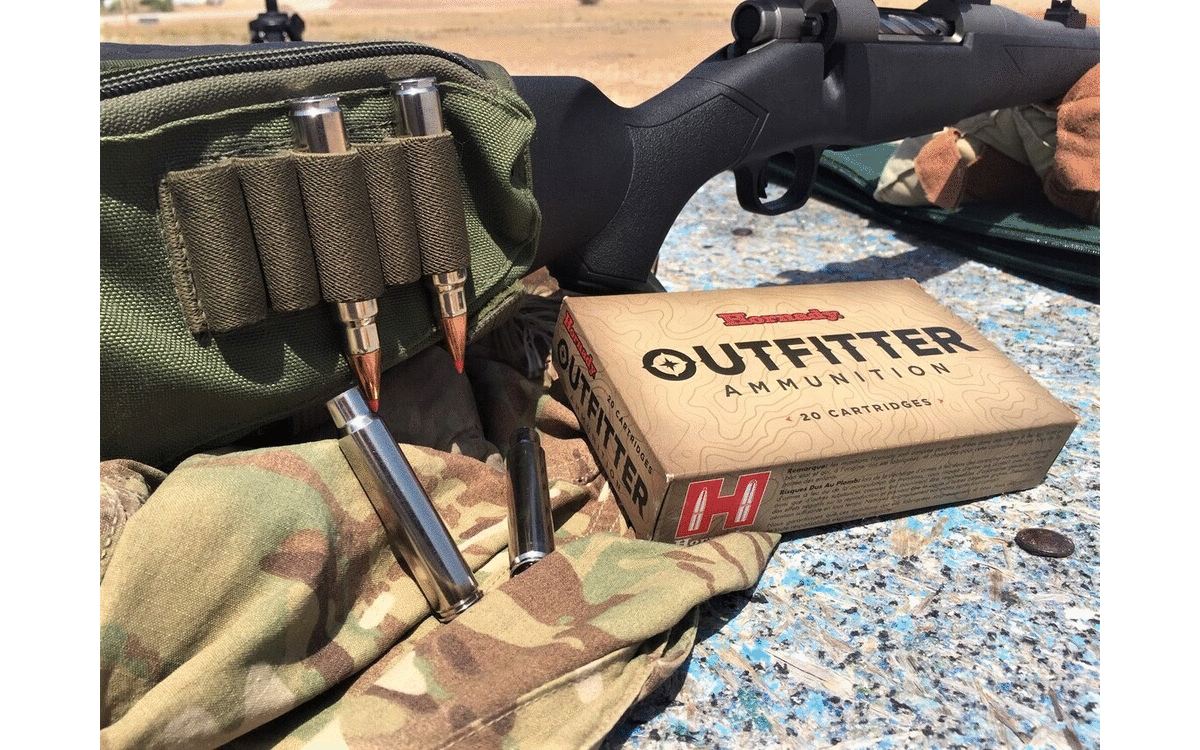 July in the New Mexico desert is hot, often 100 to 110 degrees Fahrenheit. Depending on the year, conditions can be very dry as well. Searching for Oryx in these conditions can be challenging on a couple levels. To start with, a person hunting in areas that are "off range" during these year-'round hunts commonly drives in excess of 100 miles in a day. Fortunately, we had done our homework and stayed in a region with little hunting pressure but one that showed signs of Oryx activity, primarily tracks and droppings. Although Oryx can go long periods without water, when it's available they will partake. Consequently, checking areas that had at least some water through rainfall or ranching operations proved to be beneficial.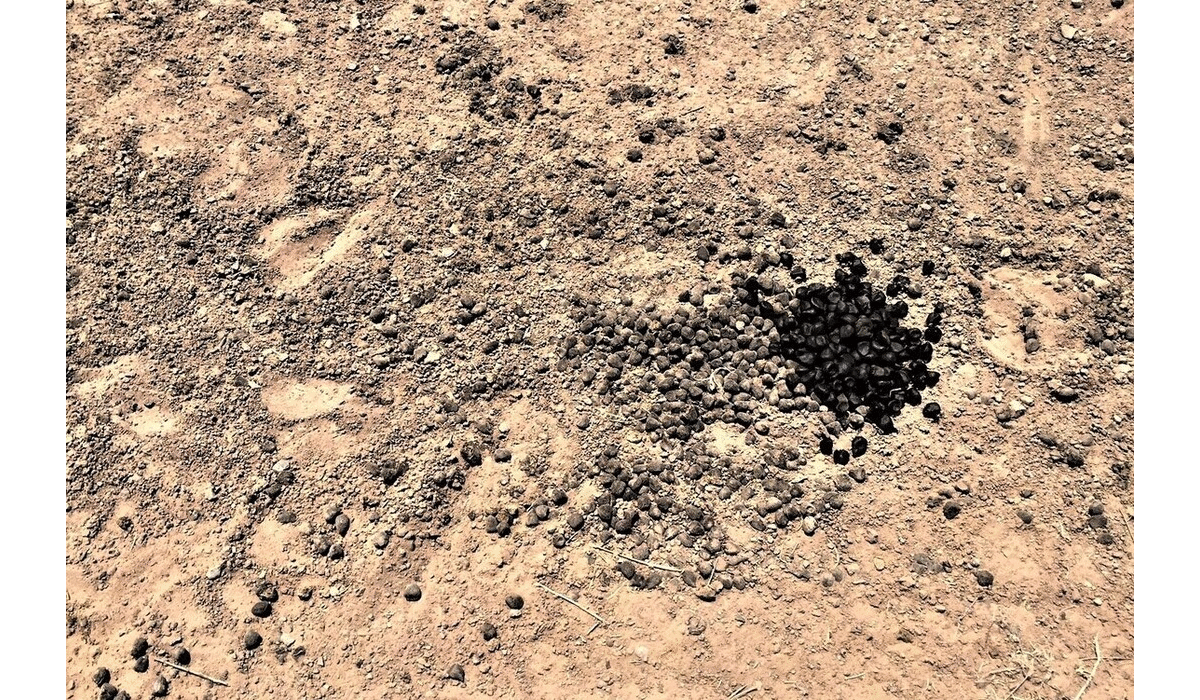 Over the years I have seen Oryx in herds of 75 or more animals, but most commonly in groups of eight to ten, or in many instances a single animal. After three days of hunting, we located a single Oryx bull. In the case of off-range hunts, when and if you locate your quarry you should not take long to think it over. In this case the mature bull was carrying good horns on both sides and was facing us almost straight on at about 90 yards. Taking a kneeling position, I took the shot, the 250 gr GMX bullet striking on the point of the right shoulder. The bull dropped and never regained his feet. The Mossberg 375 Ruger, Leupold FireDot, and Hornady ammo had all performed perfectly. The horns were near-perfectly matched and measured 35 inches on both sides.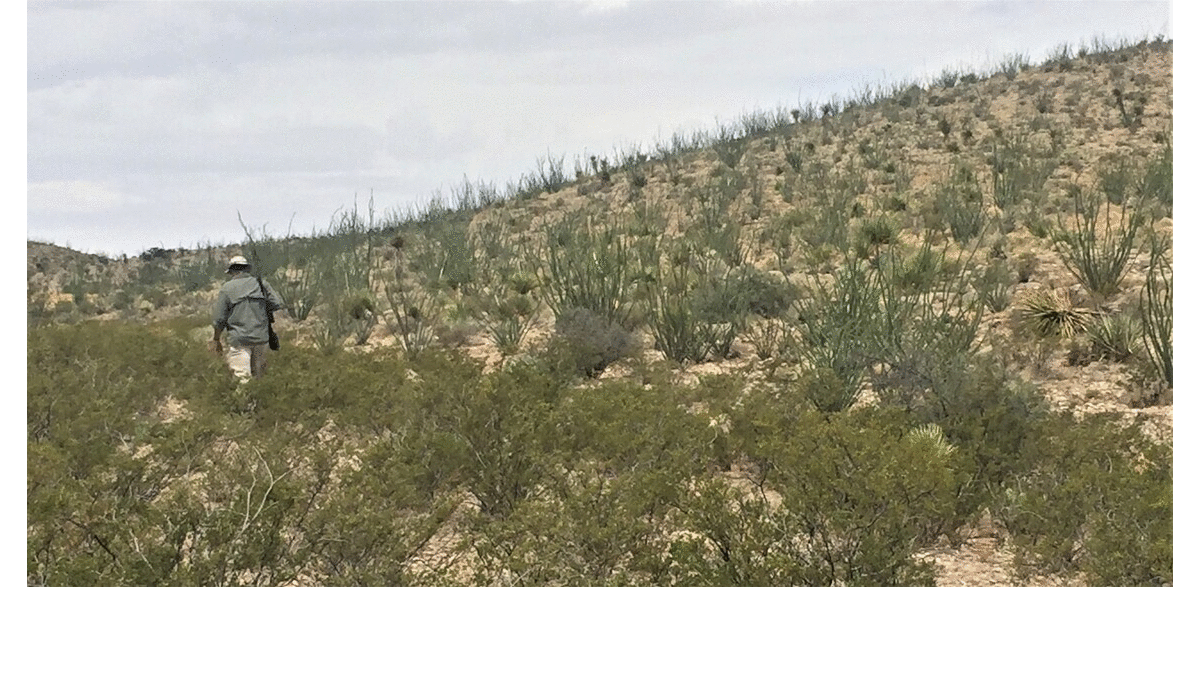 Despite the controversy of having a free-range, non-native species roaming the desert in southern New Mexico, I hold the Gemsbok as one of my all-time favorites. They are a beautiful animal, hearty in nature, excellent table fare and most often a challenge to hunt. Although I could not complain if I never hunted Oryx again, I certainly intend to do so at every opportunity.