Viridian Lays Claim to World's First Hand Stop Laser
Eve Flanigan 08.05.20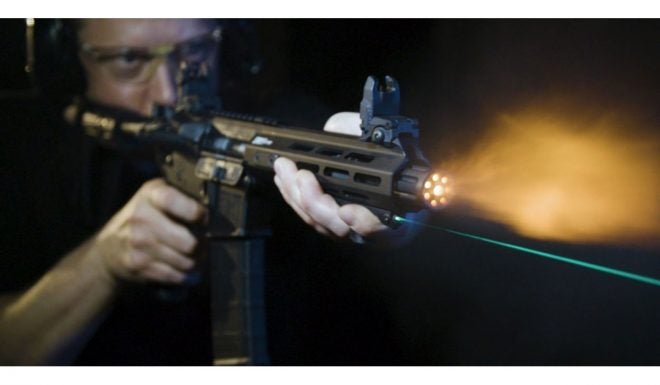 Popular gun laser company Viridian Weapon Technologies just announced the pre-release of a new kind of product. It's a hand stop for AR-style rifles and carbines with an integral laser. It shows great promise as an aiming aid for self-protection long guns.
The HS1 Laser Hand Stop is a sculpted wedge-shaped hand guard that serves as a grip index point. Its attachment point is compatible with M-LOK slots. These guards are popular as they offer better control of the gun for many shooters. They also provide a measure of safety for short-barreled rifles and pistol caliber carbines, providing a tactile indicator of how far forward the support hand can go without incurring a muzzle safety violation on oneself.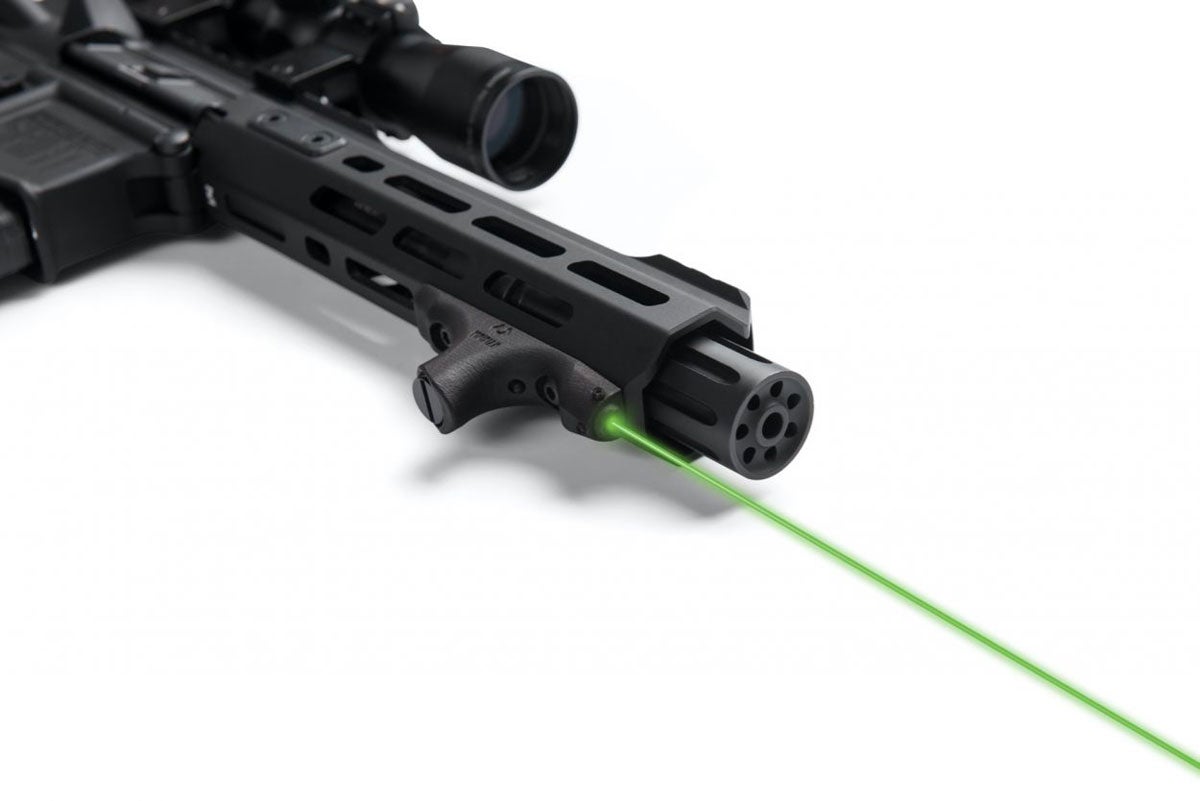 Like other Viridian lasers, this one is green for more robustness in lighted conditions—it won't wash out in daylight as readily as a red laser. It's activated by one of two pressure pads that give consideration for the operator's preferred style of gripping the forend, whether it be the c-clamp or more traditional palm-up method. Its low profile and gently curved angles are reflective of good planning for both ergonomics and avoidance of hanging up on sling, clothing, or other stuff.
The laser is adjustable for elevation and windage and runs on a 1/3n battery with an estimated operating limit of 1.5 hours. Viridian doesn't say whether the battery is included in purchase, but what is included is a generous 30-day refund policy and a seven-year warranty. With a pre-order price of $119 and list price of $179, it qualifies for Viridian's free shipping policy.
Viridian states the first shipments of the HS1 Laser Hand Stop should begin in September, and they are currently accepting pre-orders.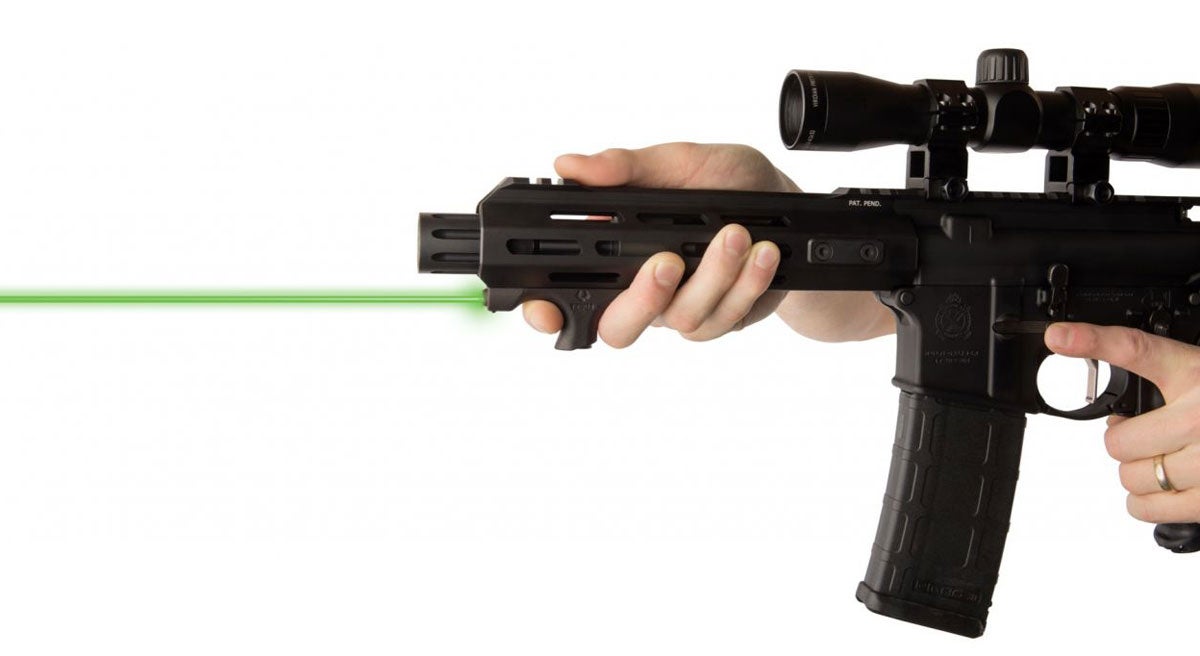 Considering the surge in popularity of AR-style rifles and carbines thanks to current events, this device should be a hit. It can surely help anyone aim more accurately. When properly zeroed and wielded by a shooter who understands just a little about sight/bore offset and a bullet's arc of travel, it can go far to ensure precise shot placement while allowing the newer (lesser-trained) operator some grace.
This product should be a hit.
Specifications:  Viridian HS1 Laser Hand Stop
Activation:  Dual pressure-pad activation buttons
Adjustable Windage/Elevation
Battery Life (constant) 1.5 Hours
Battery Type:  1/3 n
Optics:  Laser Only
Laser Color:  Green
Mounting Rail
Range Up to 100 yards daylight / 2 miles night
Operating Temperature 14° F – 140° F
Warranty Length:  7 years
Price:  $119 (promotional)