GLOCK Expands their Gen5 Technologies to the .40 Caliber Line
Adam Scepaniak 08.10.20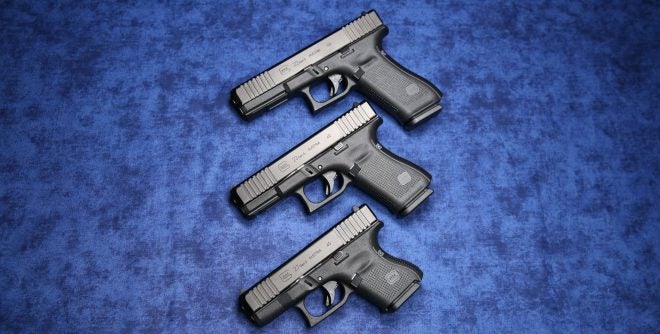 Glock has taken all of their Gen5 technologies and finally applied it to all of their 40 S&W offerings making them available to us. So, for anyone who has been holding out for the G22, G23, and G27 to finally get that premium Gen5 touch, your wait is over. Glock is looking to have all of those models available soon with a likely deliver time of October this year. Their official Press Release statement regarding the matter can be read below:
"In an effort to intelligently preserve and grow the GLOCK brand and deliver uncompromised quality and maximum customer satisfaction, we are focused on our mission of future-oriented manufacturing technologies. This includes extending the latest Gen5 technology enhancements to the .40 caliber line of pistols. Availability will begin in October; however, the focus will be on supporting existing .40 caliber agencies on transitioning to the latest technologies within the law enforcement market. While we will continue to support fielded Gen4 pistols and agencies with Gen4 models, we are stopping additional Gen4 productions for the US commercial market. We look forward to bringing the performance improvements of the Gen5 technologies to other areas of product development. Watch for additional product specifications and model availability in the Fall."
While the 40 S&W cartridge is still in strong service with much of our law enforcement, it has slowly fallen out of favor with many recreational shooters and concealed carry advocates in place of 9mm. Once all of the Glock Gen5 40 S&W models come out this fall will you be looking to purchase one? Let us know all of your thoughts in the Comments below! We always appreciate your feedback.
---
About Glock, Inc.
GLOCK is a leading global manufacturer of firearms. The simple, safe design of GLOCK's polymer-based pistols revolutionized the firearms industry and made GLOCK pistols a favorite of military and law enforcement agencies worldwide and among pistol owners. In 2020, GLOCK celebrates its 34th Anniversary in the United States. Renowned for featuring three safeties, GLOCK pistols offer users of every lifestyle confidence they can rely on. GLOCK, Inc. is based in Smyrna, Georgia. For more information, please visit us.glock.com.