Outdoorspeople, Rejoice! The Great American Outdoors Act is Now Law.
Eve Flanigan 08.10.20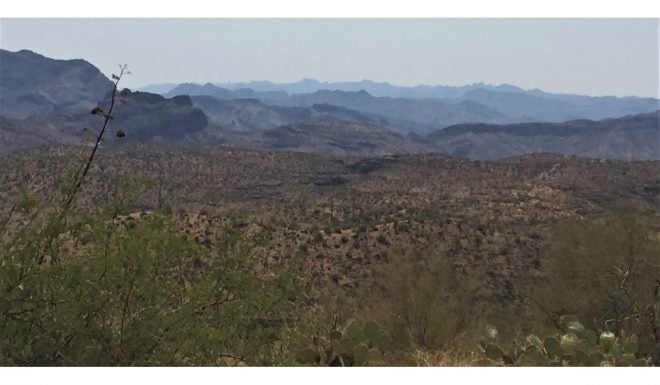 A few weeks ago, AllOutdoor reported on the Great American Outdoors Act, then Senate Bill 3422, with a clone bill in the House, H.R. 1957. It is the latter which, on August 4, 2020, President Trump signed into law.
In a time when the country is more politically divided than in anyone's memory, this legislation stands out as an extraordinary example of bipartisan support for the common good. The signing itself was surely marked by solemn moments, as H.R. 1957 was originally sponsored by Georgia Democrat John Lewis, who succumbed to pancreatic cancer on July 17.
This legislation is actually an amendment to Title 54 of United States Code. It requires that royalties from offshore drilling activities be directed to public land maintenance and procurement. As the US is currently a net exporter of energy, these funds represent a fortune, estimated at $17.3 billion between now and 2030. These funds are earmarked primarily to address significant deferred maintenance in America's National Parks system as well as in schools operated by the Bureau of Indian Affairs, which are notoriously, in some cases dangerously, outdated. Raises and bonuses for employees can never be funded from the Act, nor can these funds be used to supplant projects currently funded from other sources.
The bill passed the Senate with an astonishing 73-25 vote. Two Democrats abstained. In the House, the bill was passed by a 73 percent margin. Opposition came almost entirely from Republicans, with only one House Democrat (Cedric Richmond of Louisiana) voting no. Thirteen Representatives, all Republicans, abstained.
Judging from the flurry of press releases related to this bill, its benefits to all sorts of outdoorspeople will be evident for a long time. Hunting and fishing resources are among planned projects, to include improved roads, facilities, and access points on public lands. A vast expansion and renovation of trails will aid hikers and explorers. Improvements to urban and suburban greenspace projects will allow residents more accessible and enjoyable contact with outdoor recreation.
In addition, the White House said in its announcement that jobs directly and indirectly related to outdoor recreation will get a shot in the arm. As many as 100,000 infrastructure-related jobs will be created from the new funds. Improved attractions should also benefit the businesses that serve guests and employees—food service, lodging, and sporting goods retailers should all feel a boost.
The Great American Outdoors Act is touted as "the most significant conservation accomplishment since the presidency of Theodore Roosevelt." It's a glimmer of hope in a dreary period of American history.