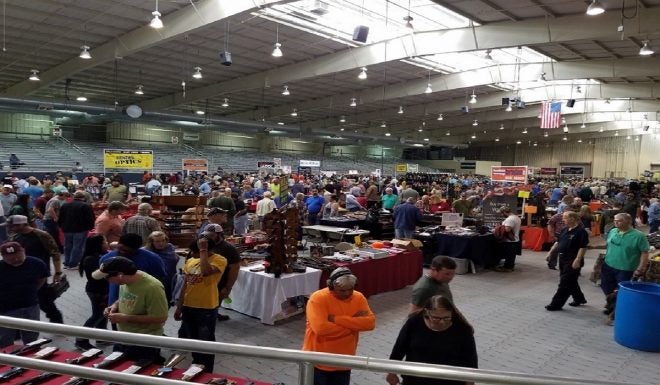 If you happen to live in one of the lucky states that has a tax-free weekend for buying hunting and outdoors gear including firearms, you need to take advantage of such an opportunity. In my home state we actually have two tax-free weekends. One the first of August was for school clothes and supplies. The second one the last weekend in August is for virtually anything related to hunting with some minor restrictions. It is a great time to stock up.
First, inquire with your state department of tax or revenue to see if there is a tax-free weekend. If they do, be sure to find out what is allowed to be bought and start making lists of what to check out to buy. This is a good chance for preppers, survivalists, hunters and general outdoor enthusiasts to purchase goods, supplies and gear related to their outdoor interests.
Coinciding with our tax-free weekend is a huge gun show. This is the time to pick out a new hunting rifle or shotgun or maybe a handgun as well. Maybe you have a younger child that is ready to go afield to hunt and needs their own hunting gun. Perhaps your old riflescope needs to be updated or replaced. Now is the time. Shop around for the best deals and buy now to save the money on sales taxes.
Hunters and shooters can always use some extra ammo. With ammo shortages buy all you can get and save the taxes. Think other hunting and outdoor gear. Maybe a new hunting or skinning knife or a fancy sharpener. Could be you need a waterproof gun case or cleaning kit or maintenance supplies. Check your gun room closet for an inventory of all these items. By examining what you have on hand, it could remind you of what is needed to fill in shortages.
Tax-free weekends are a good time to consider upgrading optics too beyond riflescopes. If you don't have a really good pair of binoculars, do yourself a favor and shop for a higher grade pair to improve your capability to observe game in the field. If you hunt out west, you might want to add a good long range spotting scope to be able to really check out game at long ranges.
Now, think in terms of accessory items that just make things easier. Consider a nice neoprene rifle sling for improving rifle carry comfort. How about a new choke for your shotgun, maybe a super full turkey choke. A well-made gel insert cushion seat comes in handy in the hunting blind. A chemical hand warmer makes for a nice item, too. Whatever you need, save some bucks on tax-free weekends.