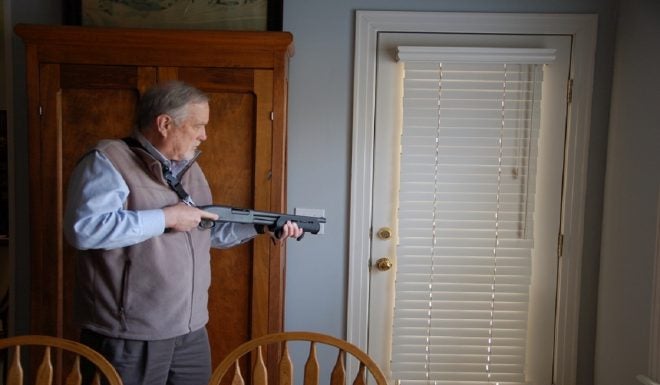 Have you ever met a serious prepper or survivalist who wanted to kill someone? The operative term here is "want." If somebody really "wants" to kill someone else, that is a person you had better stay away from. But, then, sometimes circumstances dictate a reality that has to be played out. Events during a dire straits SHTF could be that circumstance.
In the movie The Patriot the local township preacher spoke against violence and joining to fight in the revolution. When volunteers were asked to join the fight, the preacher showed up rifle, possibles bag, and personals in hand. Others were amazed he was joining the revolutionary force that eventually led to the colonies becoming America. When asked why he was joining, his reply was "We must tend to our flocks. And at times fight off the wolves."
Even under the best of SHTF circumstances, there are likely to be wolves show up in the mix. All of this depends of course on many factors, a great deal of which you probably will have no control over. If things were to turn out well, our government would gather itself up and regain control. The status quo would be re-established. Relative peace would return and prevail. Or it might not.
If not, you will be left to your own designs to basically fend for yourself. This is why preppers and survivalists are planning and working to overcome any threats or long term survival conditions. These are the essences of prepping.
A big part of any comprehensive survival prep plan is security: personal protection for yourself, family, or others. This means creating, maintaining, and learning to use weapons. Regular training and shooting will make you confident and proficient in their use. What it will not do is condition you to pull a trigger to end a threat. By that I mean kill someone who intends to kill you, your family, and others.
When SHTF thugs come out of the woodwork, and they will, you have to be prepared to take action. If it comes to taking down a threat, you'll have to do that. It is much easier said than done. I know a lot of firearms instructors, tactical trainers, and such that have never pulled the trigger against another human being. A lot of law enforcement officers have never done so. They know the mechanics of the act, but they have no clue about their completing the task when push comes to shove. Ultimately, that is what you may have to do to survive. Can you?