The New Sig Sauer Cross Bolt Action Rifle
Terry Nelson 08.18.20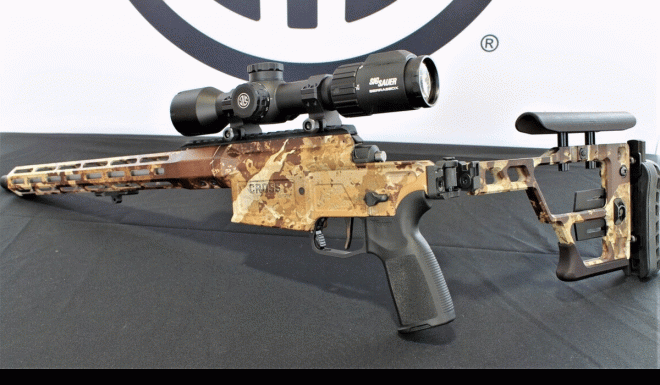 Many folks already know that Sig Sauer debuted their new Sig Cross Bolt Action Rifle at SHOT Show 2020. The good news is that the Sig Cross will finally be hitting retailers' shelves soon. I was fortunate to put a few rounds downrange with the Sig Cross at Sig Sauer's Range Day before the 2020 SHOT Show. I found the Sig Cross intriguing and would love to take it on a back-country hunt given the chance. Considering the rifle comes with a 16-inch to 18-inch barrel (depending on caliber) and sports a folding stock that makes the whole package only 25 inches in length, it is easy to see why the Sig Cross would appeal to remote-country hunters.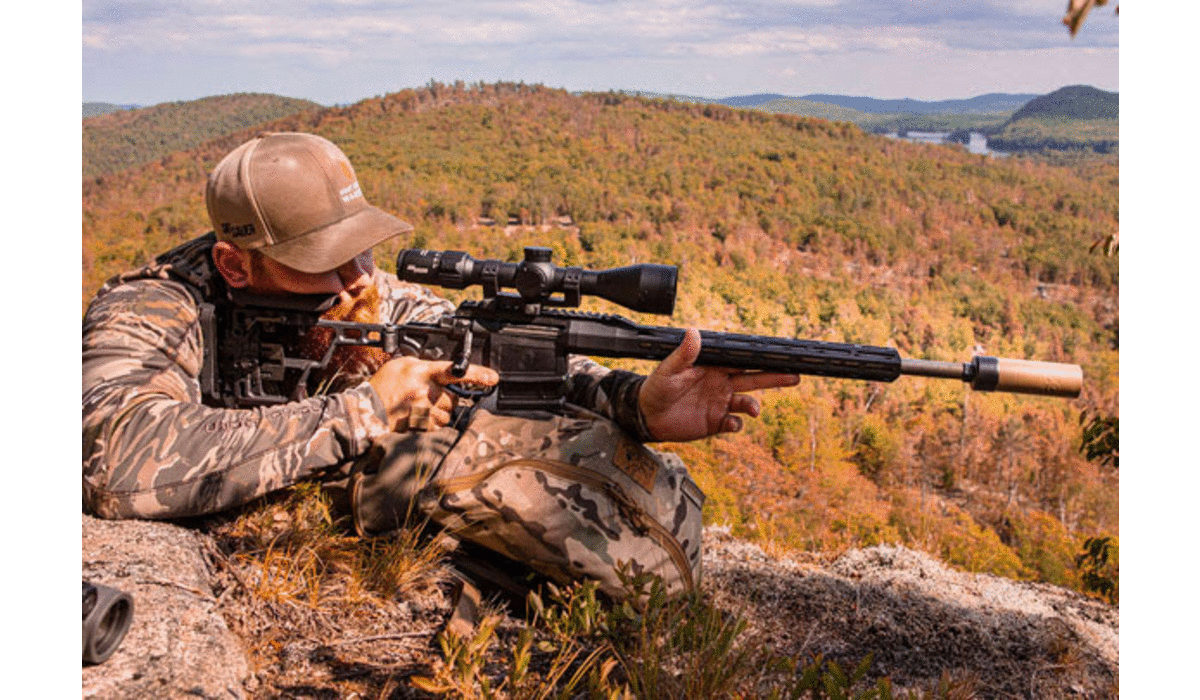 In a recent press release the Sig Sauer company provided the following information:
The Sig Cross rifle is the first-ever true crossover bolt-action precision hunting rifle, engineered to meet the demands of today's hunter. The rifle was designed and built, from concept to completion, at the Sig Sauer research and development facilities in New Hampshire with the input of the industry's premier competitive shooters, some of the world's best long-range shooters, and a team of professional hunters that the Cross is built for.

The Sig Sauer Cross features a precision free-floating stainless-steel barrel fitted to a one-piece aluminum receiver, with no need for bedding or action screws, to deliver extreme accuracy; an aluminum M-LOK™ handguard for quick and easy attachment of bipods, rails, night-vision or thermal clip-on optics; familiar AR-15 styled controls for a seamless transition to the Cross platform; a unique two-stage match-grade trigger that can be adjusted from 2 to 4.5lbs, and AICS pattern magazines for the ultimate compatibility across calibers, platforms, cartridges, and loads.
The unique folding and locking precision stock of the Cross offers tool less adjustment that can be modified for any shooting position while in the field. With folded stock the Cross measures as short as 25" making it the ideal hunting rifle to fit in any back country backpack.
This new offering from Sig is available in 308 WIN and 6.5 Creedmoor with an 18" barrel, and the all-new 277 SIG Fury Hybrid cartridge with a 16" barrel.
Cross Bolt-Action Rifle Specs (6.5 Creedmoor):
Overall Length: 35.5""
Folded Length: 27.0"
Barrel Length: 18"
Barrel Twist: 1:8
Weight (w/o magazine): 6.4 lbs.
Five-Round polymer box magazine
Cross Bolt-Action Rifle Specs (308 WIN / 277 FURY):
Overall Length: 36.5""
Folded Length: 25.0"
Barrel Length: 16"
Barrel Twist: 1:10 / 1:85
Weight (w/o magazine): 6.2 lbs.
Five-Round polymer box magazine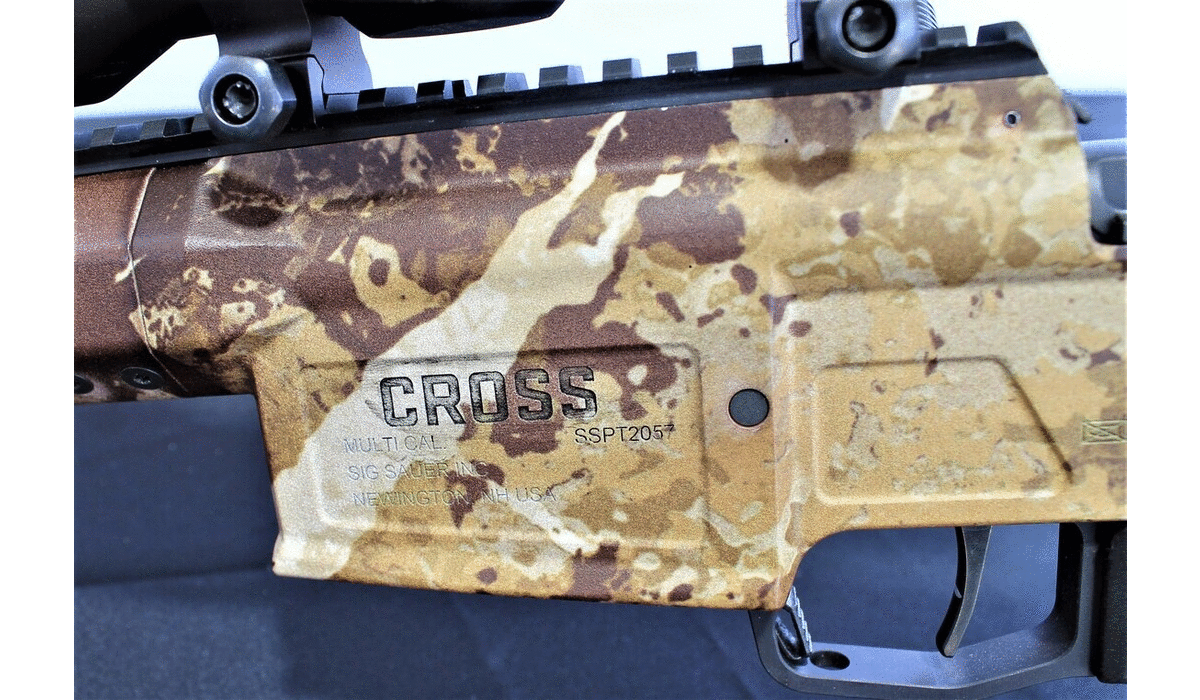 The Sig Cross comes in two finishes, Black Anodized or First Lite Cipher ARMAKOTE. At SHOT Show 2020 the MSRP for the Black Anodized was listed at $1499. For the First Lite Cipher (camo pattern), MSRP was listed at $1699.
For more information on this innovative new hunting rifle visit sigsauer.com