Purchasing an M1 Garand From the CMP: My Experience and How-To
Sam.S 08.20.20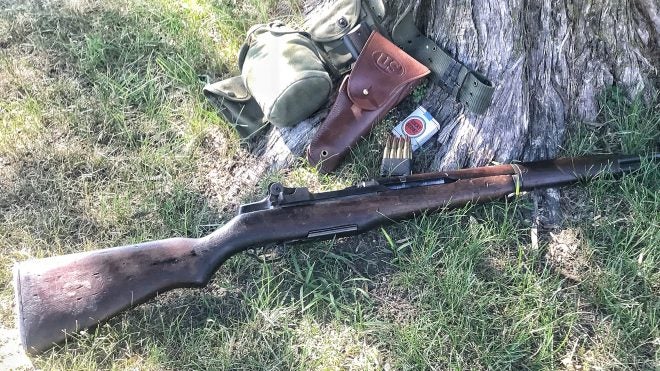 To some, one of the most iconic pieces of firearm-related Americana is the beloved M1 Garand. This wonder weapon used by the US Armed Forces from 1936 'til 1958 has been hailed as one of the best service rifles ever adopted. Roughly 5.5 million M1 Garands were produced and yet the value, or current price of these old service rifles, seems to sit at a cost which the Average Joe veers away from. Today I am going to tell everyone out there that there is still a chance to pick up a piece of history without breaking the bank, how I did it, and my total experience.
Now, first things first, this article will detail buying an M1 Garand from the CMP and it should be mentioned that at this time there are only a few select categories of M1 Garands left to purchase! This article is a little late in the game in that sense and I wish I myself had the extra dough back in the day to throw down on an older sold-out SKU. That being said if your intention is to purchase an M1 you should plan a month ahead to be safe.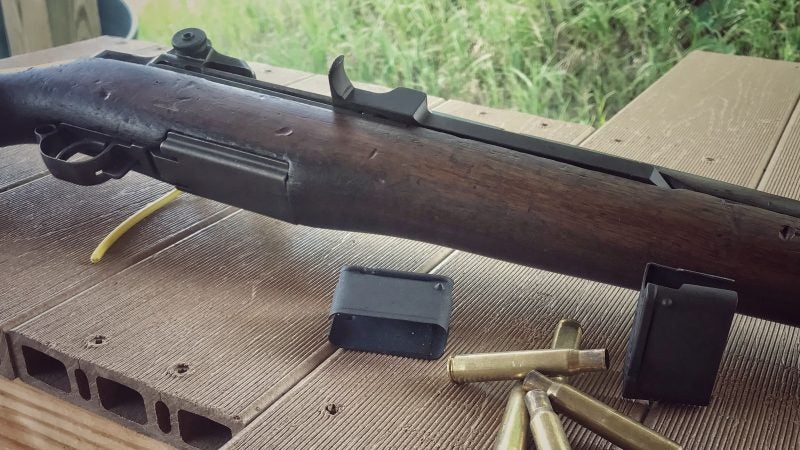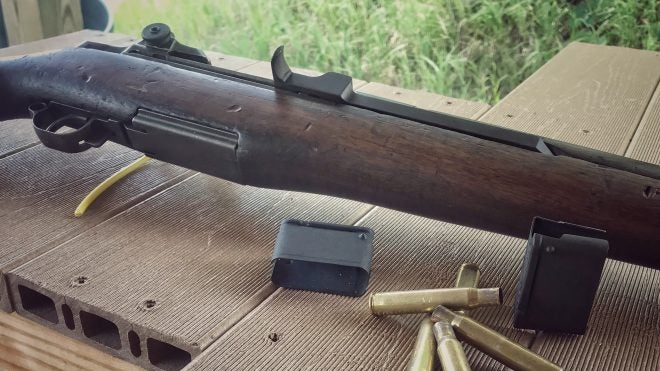 CMP: What is it?
"The Civilian Marksmanship Program (CMP) is a national organization dedicated to training and educating U. S. citizens in responsible uses of firearms and airguns through gun safety training, marksmanship training and competitions. The CMP is a federally chartered 501(c)(3) corporation that places its highest priority on serving youth through gun safety and marksmanship activities that encourage personal growth and build life skills. "
For a little more information on the CMP and what they are all about you can download their brochure here.
CMP: Purchasing Criteria
Aside from the CMP doing awesome work in the world of training and educating US citizens on proper gun safety and ownership they also have offered (and still do offer) an array of US surplus service arms. Today we are focusing on M1 Garand rifle sales specifically and you should be aware that there are some criteria you have to meet before being able to add one to your collection. The abridged criteria will be listed below, but you may also access a full list on the CMP website.
Lawful Age & Legally Able to Own a Firearm: 18 years of age (over 21 in some states) and legally able to purchase a firearm.
Proof of US Citizenship: You need to be a citizen of the United States of America. The applicable proof are as follows:
"U.S. birth certificate, an enhanced driver's license, passport, proof of naturalization, or any official government document (when using a military ID to prove citizenship, must be an E5 or above) that shows birth in the U.S. or states citizenship as U.S. Law enforcement status if you are a Federal officer."
Proof of Age: A copy of a driver's license is good enough.
Membership of Affiliated Organization: First of all if you are a member of a gun club, make sure to check if they are in fact affiliated because then your membership counts! Otherwise do not fret, you can become a member of the Garand Collectors Association which is around $25.00 and the application form is available here. Note: It took nearly a month for my membership card to arrive in the mail.
Proof of Marksmanship Activity: The CMP has a large list of eligibility but I would wager the most common type is a concealed carry permit. Note: If you are over 60 years of age you are not required to have proof of marksmanship.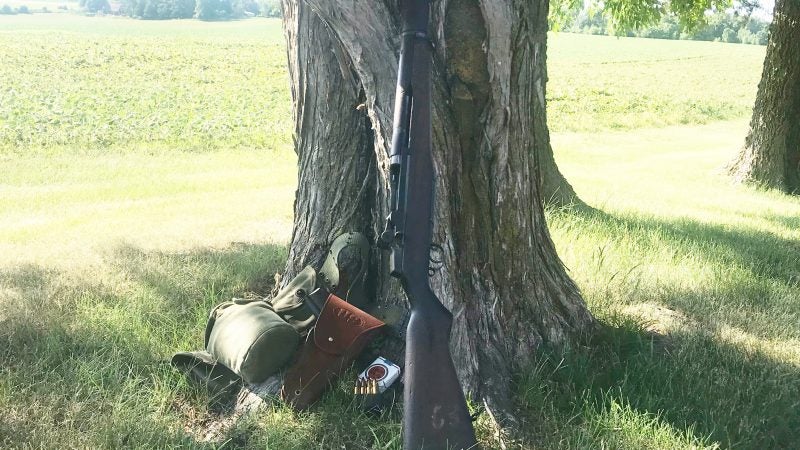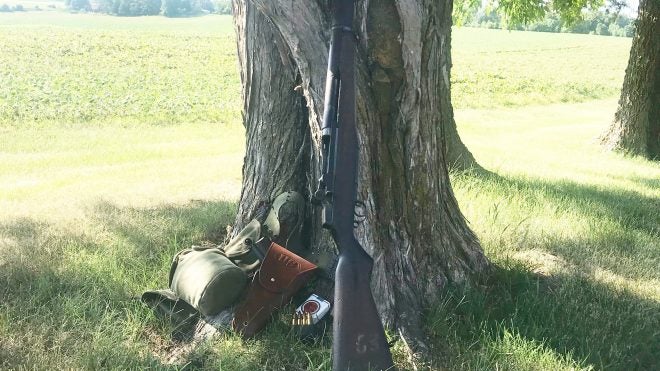 CMP: Grades
So, now that you have all your required paperwork at the ready you should have a specific SKU in mind. As I mentioned before, there are fewer available models than there once was. By SKU I mostly am referring to if you would like a specific brand like Winchester, International Harvester, H&R, or Springfield.  Each SKU is categorized in different grades of M1 Garand rifles and are priced according to the condition in which the rifle falls.
Rack: Defined as "fair" but these rifles will typically be pieced together and rough in most ways.
Field (The one I bought): "Fair to good" pretty much the same as rack but typically with nices bores and throats. These rifles are great for the not too serious collector that just likes the history of it all and enjoys the idea of shooting it every once and awhile.
Service: "Good to very good" and are aesthetically pleasing and overall better in appearance. Usually have new production stocks and very decent bores and throats. This is the one I would recommend for the person who wants to be an avid M1 Garand shooter.
Special: "Excellent" has pretty much new production everything except the receiver and a few small parts here and there. The receivers can and most likely will have some sort of pitting, especially near the wood line.
Correct: "Very good to excellent" are very much a service grade rifle but nicer. 80% still original on most parts.  You can probably ignore these since they are very limited in their availability and only available through the CMP auction site.
Collector: "Excellent" Will be very similar to the correct grade but many more matching parts from the original manufacturer and in nicer condition. You can probably ignore these as well since they also are very limited in their availability and only available through the CMP auction site.
Lastly, you have to print off and mail this order form with all of the copies of the required documents.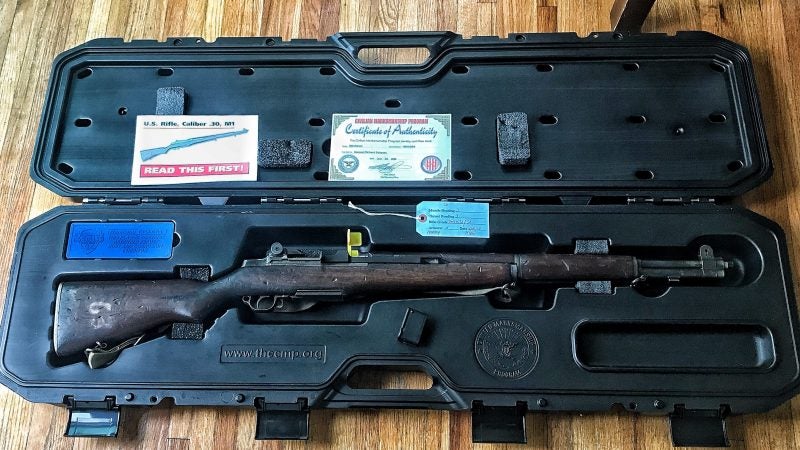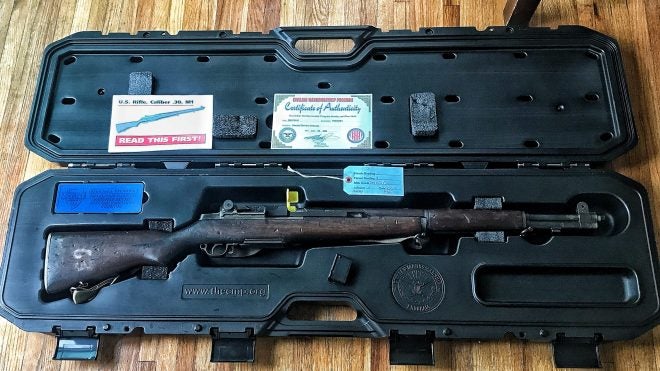 Purchased and Ordered!
So I bought a field grade and it took around two weeks all said and done to arrive (CMP says it can take up to 8 weeks). I initially ordered a service grade and at the time they "sold out" while my order form was in the mail. They were nice enough to let me know via email and offered to switch it to a field grade. I am however unhappy with how they handled this since they only said they were out of stock to ensure that the backlog of current order forms was able to be filled. The service grade I had wanted is now back in stock after I was told that they were sold out.
When you purchase an M1 Garand from the CMP it can be shipped right to your home rather than a dealer since you had given them permission to run a background check in your order form. The rifle will arrive in a large cardboard box and inside it will be in a CMP hard case that also includes a manual, certificate of authenticity, rifle, one 8 round en-bloc clip, and tag detailing your barrel readings and barrel date of manufacture.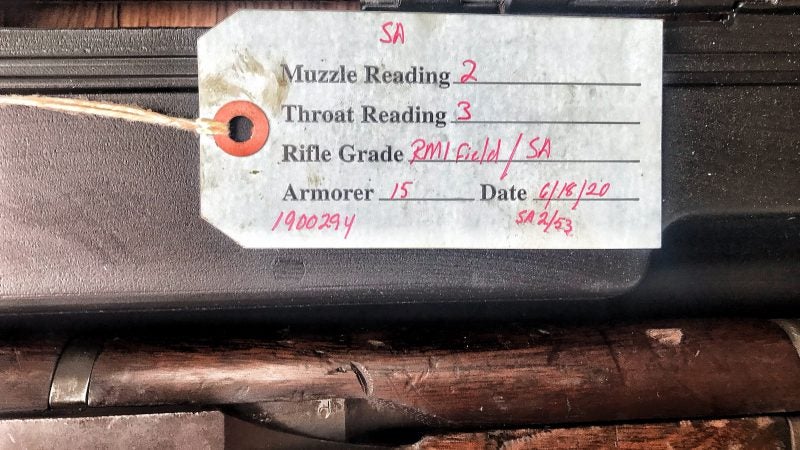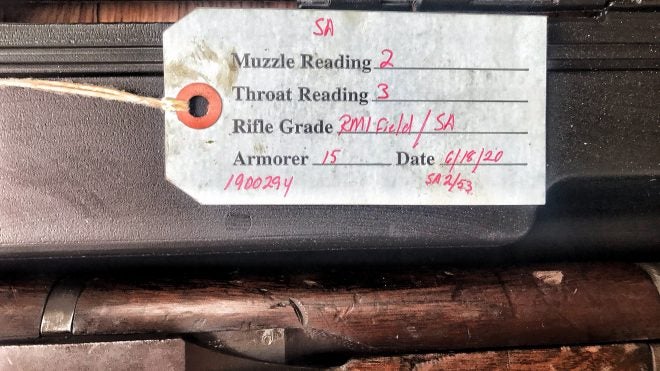 Dating and Reading:
If I remember correctly my receiver serial number dated my M1 Garand at 1943 (elaborate lookup available HERE) and my barrel according to the tag above is a Springfield Armory barrel from February of 1953. The readings that I had mentioned before are the amount of erosion in your barrel. Listed on the tag are the muzzle and throat reading. The smaller the number the better! As far as I know, the readings go from zero to five. That being said I think they were nice enough to give me a good shooter field grade since I could not get my service grade.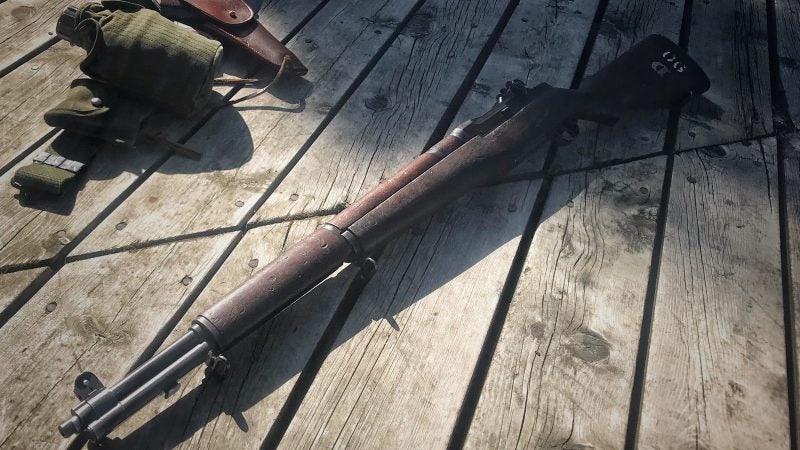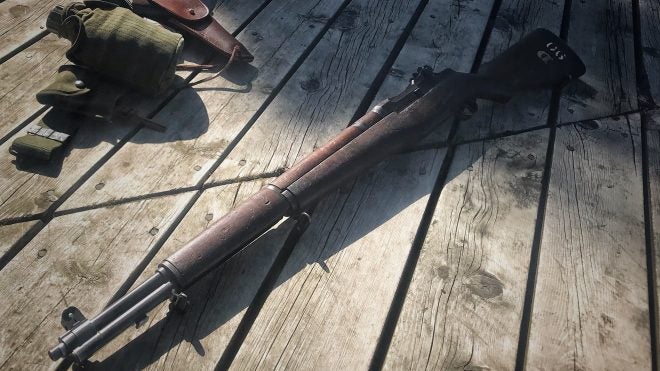 Conclusion:
I think everyone should have the opportunity to own one of these awesome and iconic firearms. I believe a part of that is it should be affordable and available and the CMP is the only way to go to fit that criterion. They do make it kind of daunting and difficult to get up and ordering but once you are there you get a good bang for your buck. With currently available rifles starting out at around $650 I urge anyone who wants to own one without paying 900 plus dollars for the same gun elsewhere, to go out and do what they can to pick one of these fine pieces of history up.