Federal Introduces New FireStick to Revolutionize Muzzleloader Hunting
Russ Chastain 09.30.20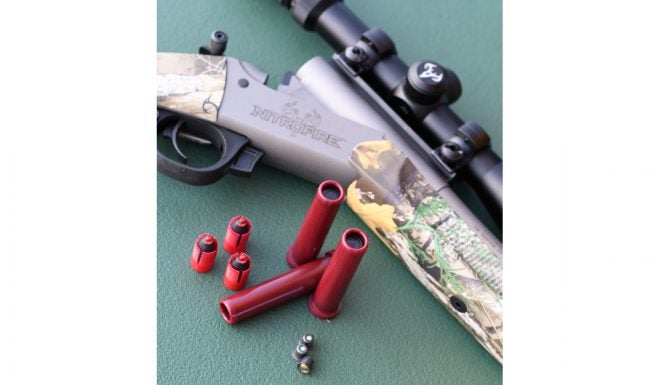 (Image: Vista Outdoor)
Back in January at the 2020 SHOT Show, I got to check out the new Nitrofire muzzleloading system from Traditions, which uses a cool "capsule" of propellant made by Federal, dubbed the FireStick. I reported on that on our sister site OutdoorHub; you can read that by clicking here.
In short, you still load the bullet into the muzzle of the gun and ram it down. There's a shoulder in the bore for the base of the bullet to rest against. But the powder, which is Hodgdon Triple 8, is contained in a plastic FireStick capsule, which loads into the rear of the barrel to sit just behind the bullet. When you are done hunting, you remove the FireStick from the gun and it's as safe as can be — but it can be loaded quickly again when the time comes. And unloading your gun does not require you to shoot it, so you can avoid the wasted powder, wasted bullet, and cleaning work involved with shooting your gun clear.
Possibly best of all, the FireStick is waterproof, so it's much easier to "keep your powder dry," as the saying goes.
The 209 shotgun primer, which you insert into the base of the FireStick, is not included.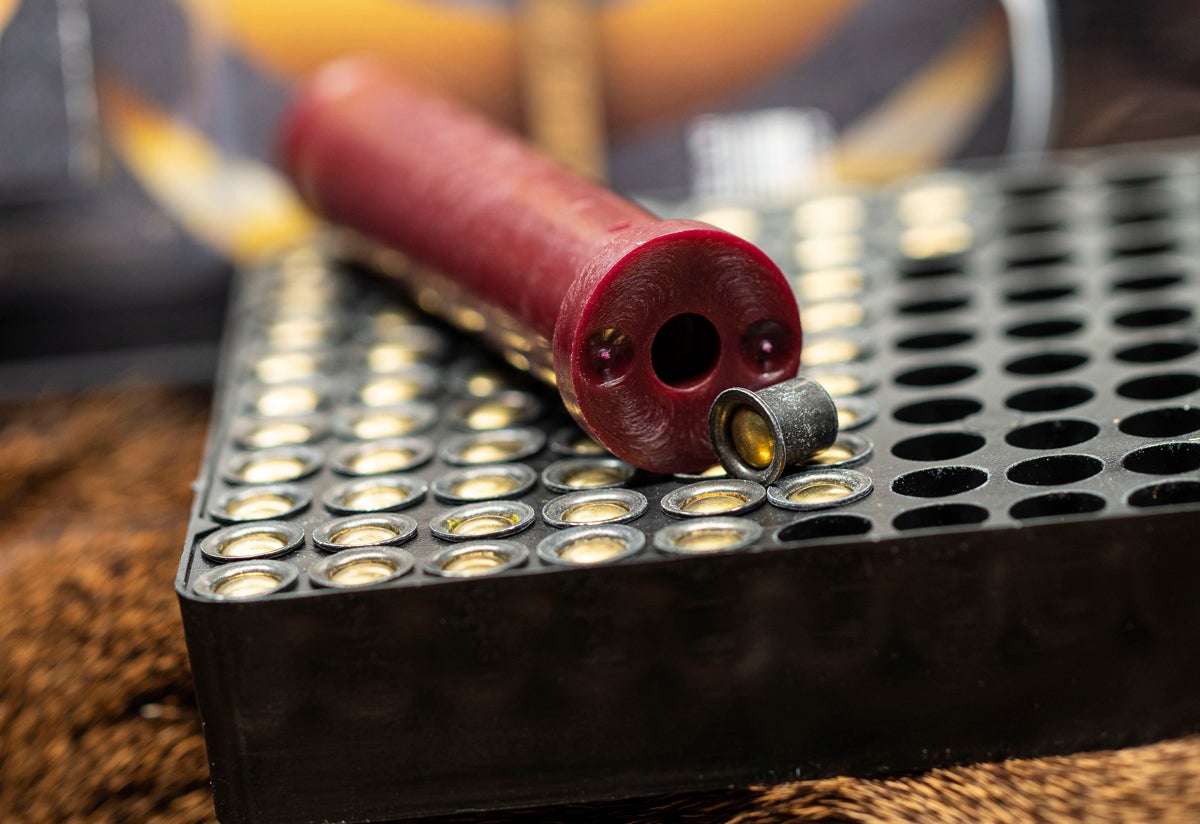 Today, September 30, 2020, Federal announced the availability of FireSticks for the 2020 big game season. For now, the only gun made for FireSticks is the Traditions Nitrofire… but that will likely change as more folks learn about this technology.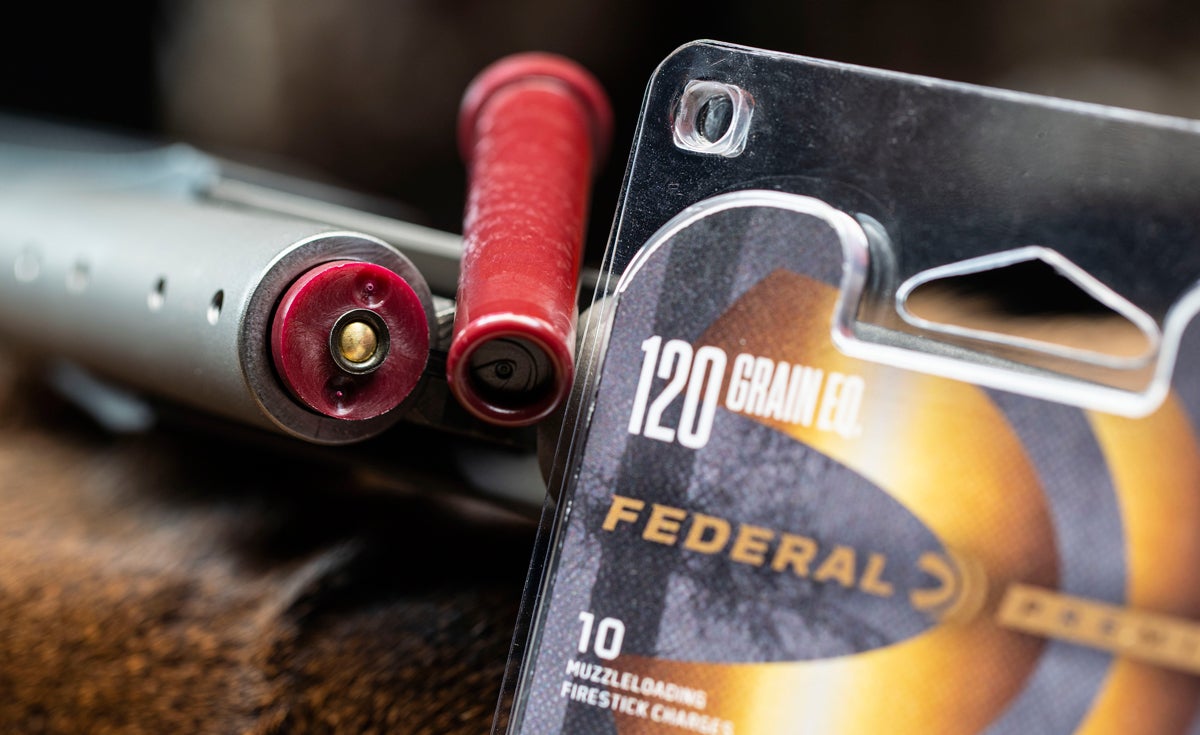 Here's the press release:
Federal Ammunition Introduces New FireStick to Revolutionize Hunting with Muzzleloaders

ANOKA, Minnesota – September 30, 2020 – As long as there have been muzzleloading firearms, their shooters have been burdened by reliability, consistency and safety concerns. The new Federal Premium FireStick solves those issues. It is the main component of a whole new ignition system that uses an encapsulated propellant charge inserted from the breech, with the bullet loaded from the muzzle. The result is a safer, cleaner, more convenient and reliable way to hunt with a muzzleloader. Shipments of this new product have begun to arrive at dealers.

The FireStick charge is completely impervious to moisture. It features clean-burning Hodgdon Triple Eight powder and is loaded to the same tight tolerances as other Federal Premium factory ammunition. This ensures shot-to-shot consistency and accuracy that muzzleloaders have never experienced before. FireStick can be removed quickly, simply and safely by slipping it out of the action—there's no need to fire the rifle to unload it.

"The primary benefit of the FireStick is best-in-class safety. Its design allows for a hunter to quickly and easily uninstall it whenever needed, such as to cross a fence, climb into a treestand, enter a blind, or ride in a vehicle," said Federal Muzzleloader Product Manager Dan Compton. "It also delivers a safer shooting experience because using factory-controlled, precision-measured, pre-filled powder charges eliminates the risk of accidentally over-charging a rifle to dangerous levels."

Features & Benefits

Polymer charge filled with clean-burning Hodgdon Triple Eight powder
Charges from the breech of Traditions NitroFire rifle
Bullet loads from the muzzle
Totally impervious to moisture and the elements
Same tight tolerances and quality controls as loaded ammunition
Fast, effortless loading and unloading
Shooter inserts 209 shotgun primer (not included)

The FireStick can be used with the shooter's choice of bullets and primers. It is the perfect match for Federal Premium Trophy Copper or Lead Tipped muzzleloader bullets and 209 Muzzleloading Primers. Currently, the FireStick is only compatible with the new NitroFire rifle from Traditions. Initially, FireStick will be available from dealers of Federal Ammunition and Traditions Firearms. Learn more at: https://www.federalpremium.com/firestick.html.

Part No. / Description / MSRP

PMZFS100T8 / 100-grain FireStick / $26.99

https://www.federalpremium.com/muzzleloading/firestick/11-PMZFS100T8.html

PMZFS120T9 / 120-grain FireStick / $26.99

https://www.federalpremium.com/muzzleloading/firestick/11-PMZFS120T8.html
This is pretty cool, and could very well be the wave of the future in terms of muzzleloading standards. After all, traditionalists will continue to prefer loose black powder but pragmatic modern folks will happily embrace anything which makes muzzleloading safer, easier, and more weatherproof.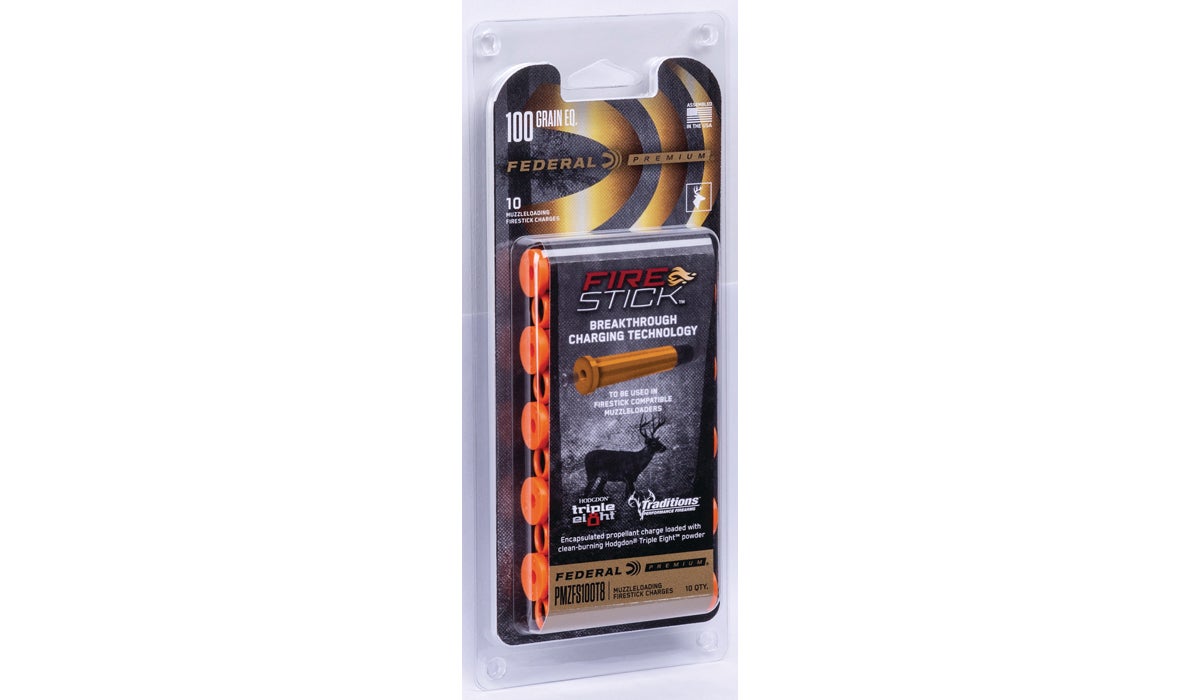 What do you think of it?