American Tactical Hunting Shotguns are Coming, and We Tried Them
Terry Nelson 10.08.20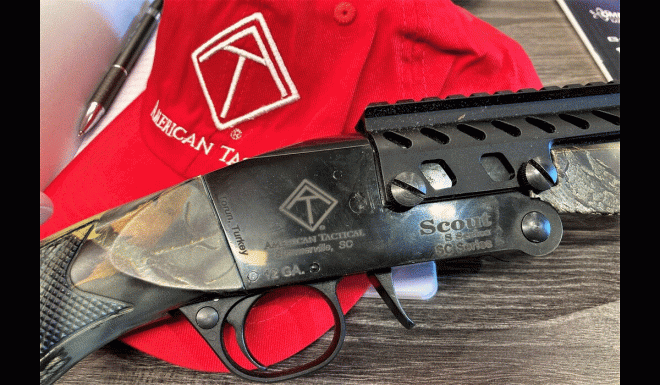 Looking for a field grade hunting shotgun at an affordable price? American Tactical, known for their affordable line of tactical firearms including their top seller in 2020, the Omni Hybrid, will release a line of "Scout" hunting shotguns in February 2021.
I was able to get my hands on these new shotguns at the 2020 Blue August Gun Writers' Conference held in Grapevine, Texas. I gave every model a tryout with live fire at this event. The new Scout line of shotguns is yet to be listed of the company's website but will be coming in early 2021 according to Jamie Ramos, Sales Manager for American Tactical, Inc.
Until then, I can pass along the following overview about this new and affordable line of shotguns from American Tactical:
Chamberings will be in 12, 20, 28, and 410 gauges for most models
Scout line will include single shot, pump, and semi auto models
Two youth models will be included in the Scout line
All models will come with 1-3 choke tubes
Manufactured in Turkey
Taking a look at two models of Scout wood furniture shotguns, the P-Series (Pump Action), and the SA-Series (Semi-Auto), they share the following features: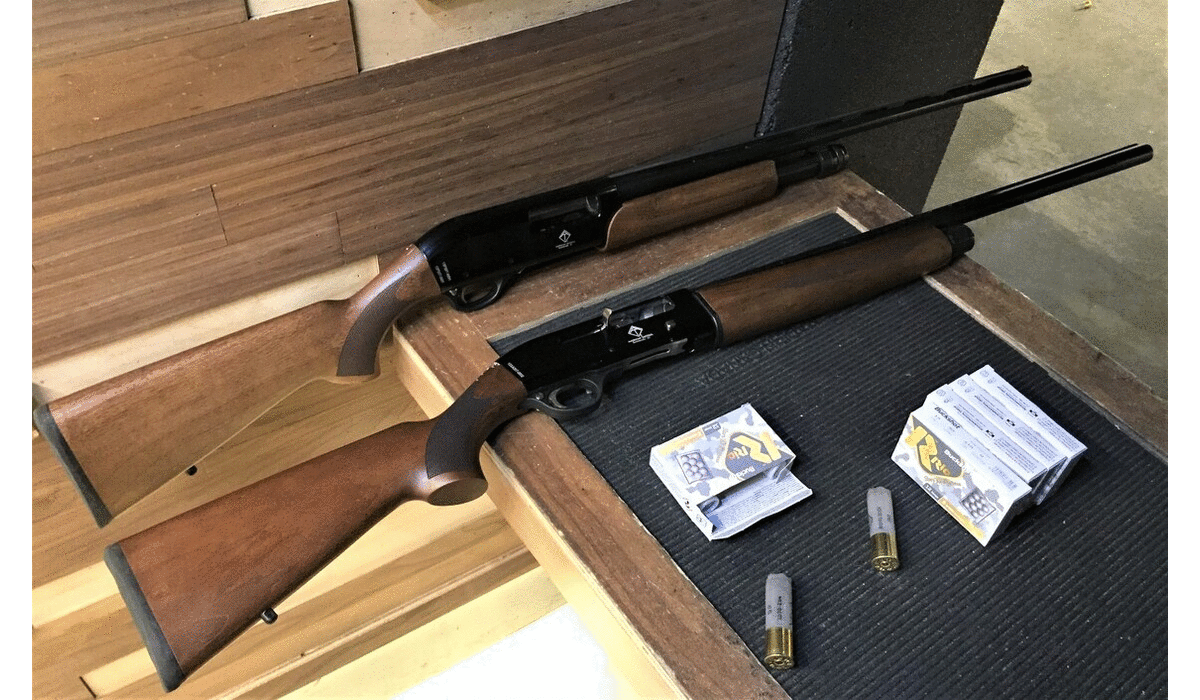 Available in 12, 20, 28, and 410 gauges
26-inch barrel
Comes with 3 choke tubes
Fiber-Optic sight
Holds 5 rounds
Oil-finished wood furniture
MSRP for Pump Action, $259.95 – $279.95
MSRP for Semi-Auto, $369.95 – $389.95
Two models of Polymer furniture shotguns, the Polymer Pump and a Polymer Semi Auto, also share common features: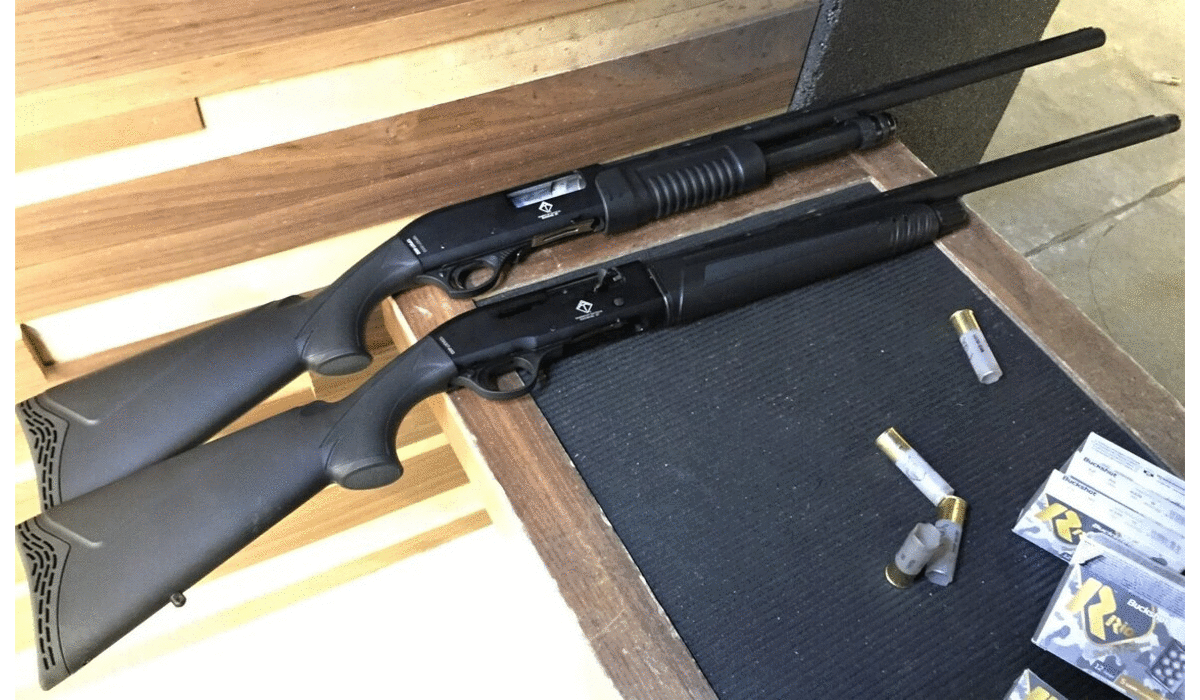 Available in 12 and 20 gauges
26-inch Barrel
Comes with 1 modified choke tube
Fiber-Optic Sight
Holds 5 rounds
MSRP for Pump Action $249.95
MSRP for Semi Auto $289.95
Polymer models at the conference appeared in plain black finish. However, American Tactical will select at least one upland camo pattern for them.
A Polymer Camouflage Single Shot shotgun was also shown. Its features are as follows:
Available in 12, 20, and 410 gauges
23-inch Barrel
Comes with 2 choke tubes (Modified and Turkey)
Removeable Bridge Mount for optics
Hammerless Center Bolt Safety
Fiber-Optic Sight
Camouflage Polymer Stock
MSRP $189.95
Last on the new Scout lineup is a wood furniture, Single Shot Youth Model:
Available in 12 and 20 gauge
28-inch Barrel (12ga), 26-inch Barrel (20ga)
Comes with 1 modified choke tube
Removeable Bridge Mount for optics
External Hammer
Oil Finished wood furniture
MSRP $189.95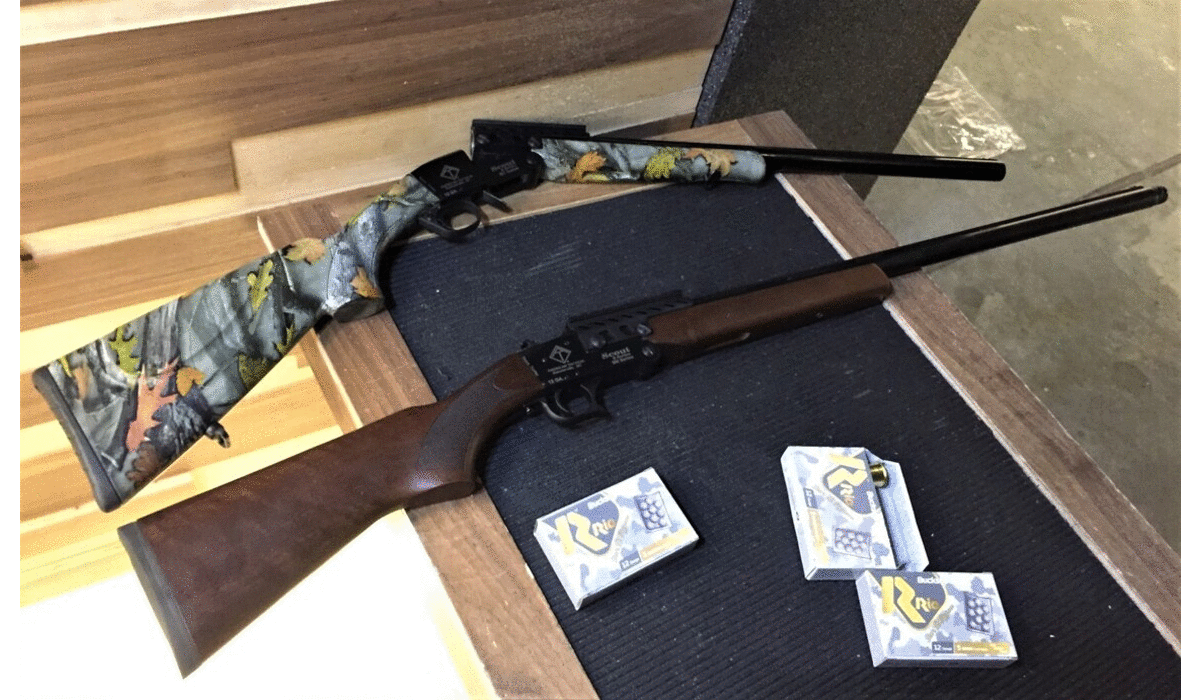 As mentioned, I was able to shoot each of these yet to be released shotguns from American Tactical. Each model ran flawlessly and would be an ideal choice for the budget mined sportsman. An additional note, American Tactical now has their own brand of shotgun ammunition, offered in 12, 20, and 410 gauge. The ammunition is made in Italy and is now available for purchase online. If you are in the market for an affordable and very useable hunting shotgun and the ammo to go with it, keep your eyes open this upcoming year on the company website, americantactical.us