Shaw Barrels—the Little Shop That's About to Go Big
Eve Flanigan 10.15.20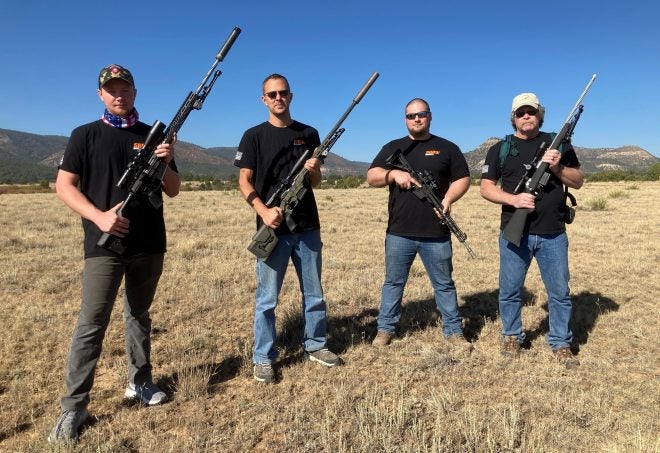 Under the clear skies at the NRA Whittington Center in Raton, New Mexico, I was introduced to Shaw Barrels, of Pennsylvania. The company sent a bevy of factory reps to the Lucid Optics Ballistic Summit to show off new and existing products. It soon became clear; this once low-profile producer is on the path to becoming a household name.
At the conference, I learned that CheyTac and other premium rifle companies are using Shaw barrels in their rifles. Their M200 precision rifle is one owned by Amber Vaughn, a professional precision markswoman in attendance. "Barrels are like tires," said Derek Vaughn, Amber's husband and expert in extreme long-range shooting. He was referring to the need of precision shooters to exchange old barrels for new every so often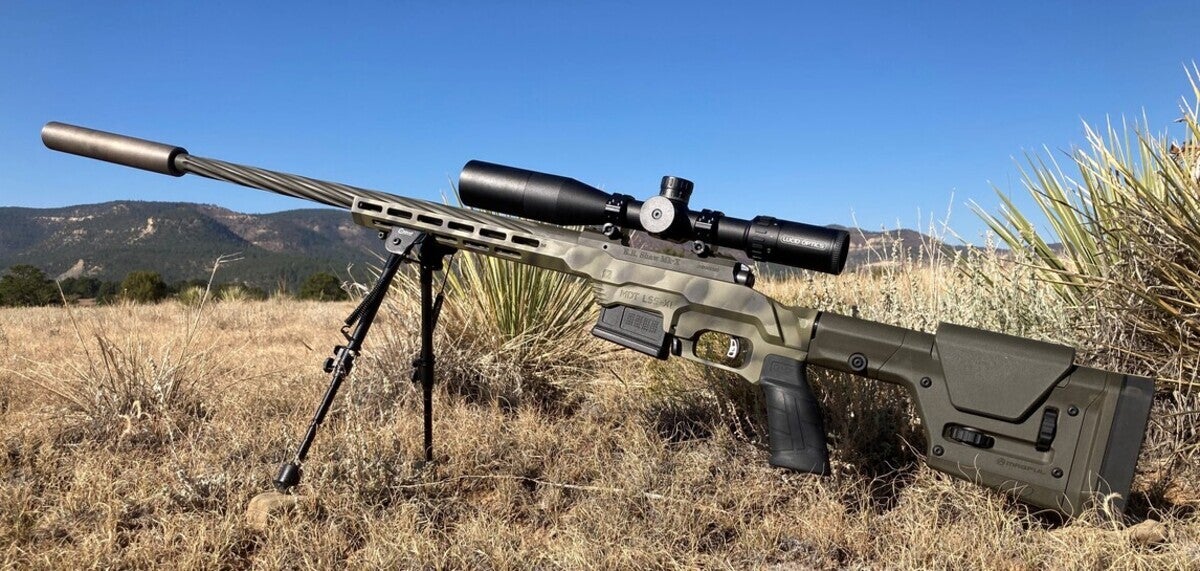 Shaw Barrels has quietly contributed to the precision barrel market for over 100 years. They drill just about any length and complete a number of hardening/finishing treatments on barrels for both direct sales as well as inclusion in rifle packages.
A gunsmith with Shaw showed off some barrels and a lively discussion ensued regarding the range of preferences consumers have for their barrels. Fluting reduces weight and, according to some, allows for faster cooling because the barrel has more surface area exposed to outside air. The jury is out regarding whether fluting affects precision—but one thing is for sure, it has aesthetic appeal. One barrel shown has spiral fluting. The rep said the fluting on that barrel, a custom order, outside matches the rifling inside. When asked if that enhances performance, he said it's never been measured, to his knowledge.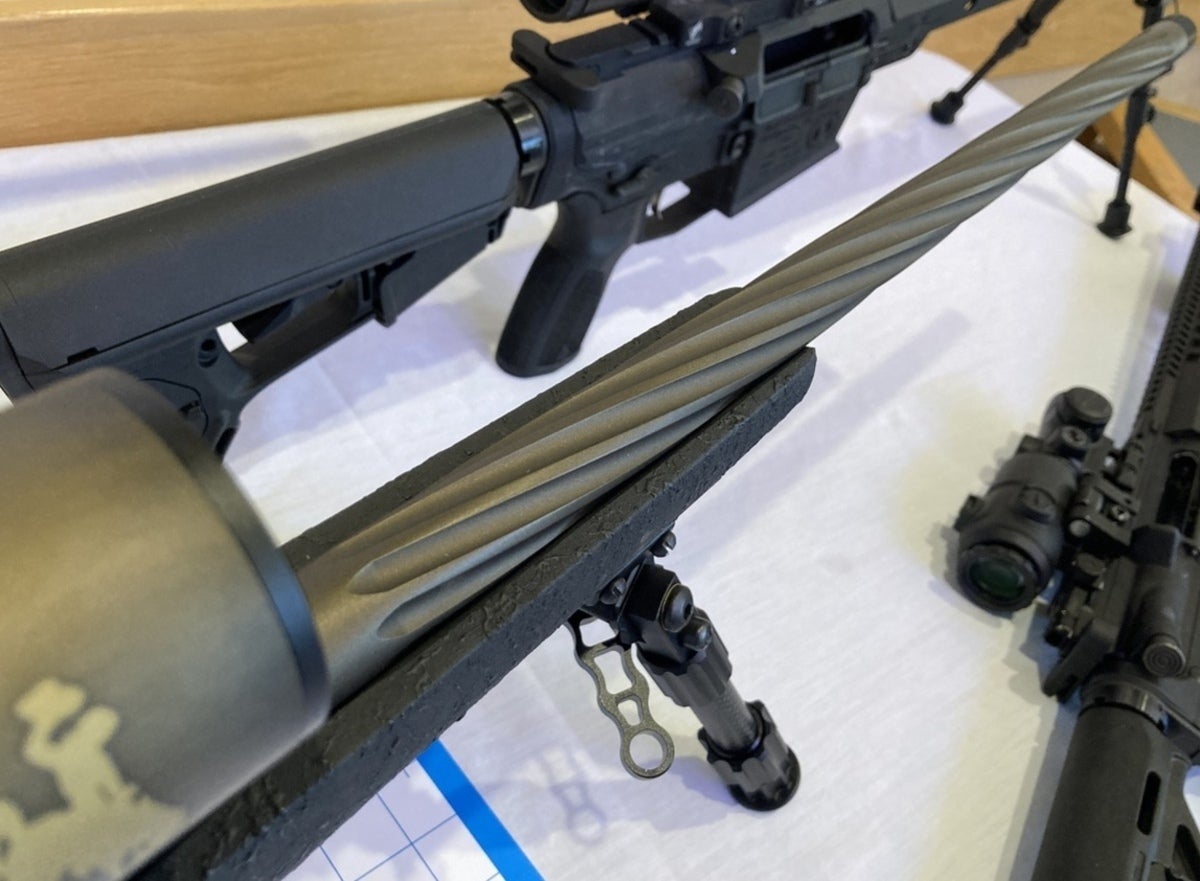 Custom barrels of all sorts are at the core of this business. It's possible to turn a plain Ruger 10/22 into a precision shooter with their $110 bull barrel. Prices and options increase from there. The company can handle bulk OEM orders for gun companies as well as drill a single barrel for an individual.
Several in attendance at the Lucid Optics event had their own experiences in working with Shaw. Amber Vaughn commented that Shaw Barrels is the one company that doesn't force competitors to give up a season waiting for a barrel. Delivery is done in days rather than months, as is the norm with other barrel makers. The record-setting former Army sniper, now a husband of an ELR shooter, Jim Gilliland, was on hand too. He had high praise for Shaw's barrel quality and customer service.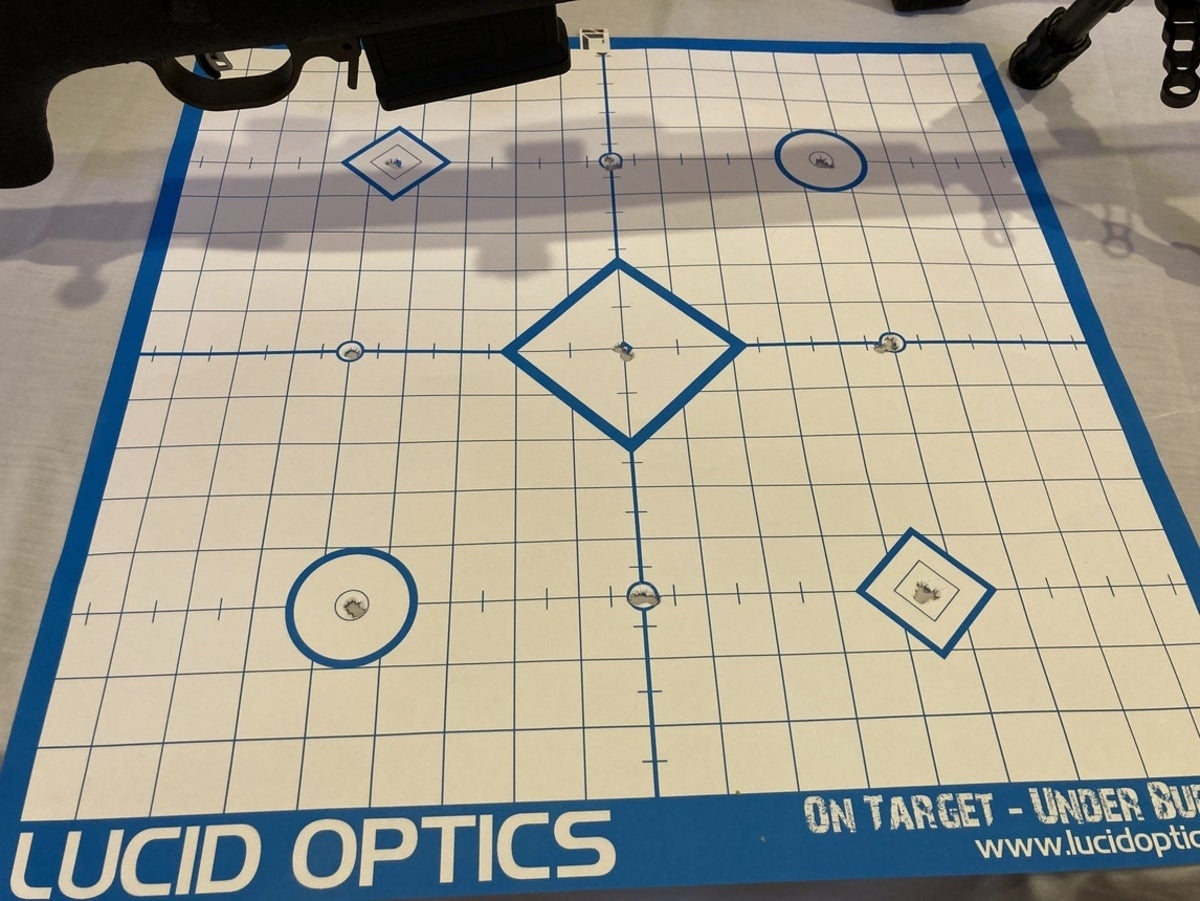 But second fiddle is a role Shaw won't be playing much longer. The Shaw Barrels web-based gun builder allows anyone to build their dream bolt action or AR-platform rifle. In an exclusive arrangement with Savage Arms, the company has the ability to accurize Savage actions and perform improvements to create a precision rifle at a moderate price. Fans of the Savage brand will be glad to learn that the adjustable AccuTrigger stays, or upgrade to a Timney trigger. The company also borrows, with permission, design elements from Ruger, Remington, Sako, and Winchester.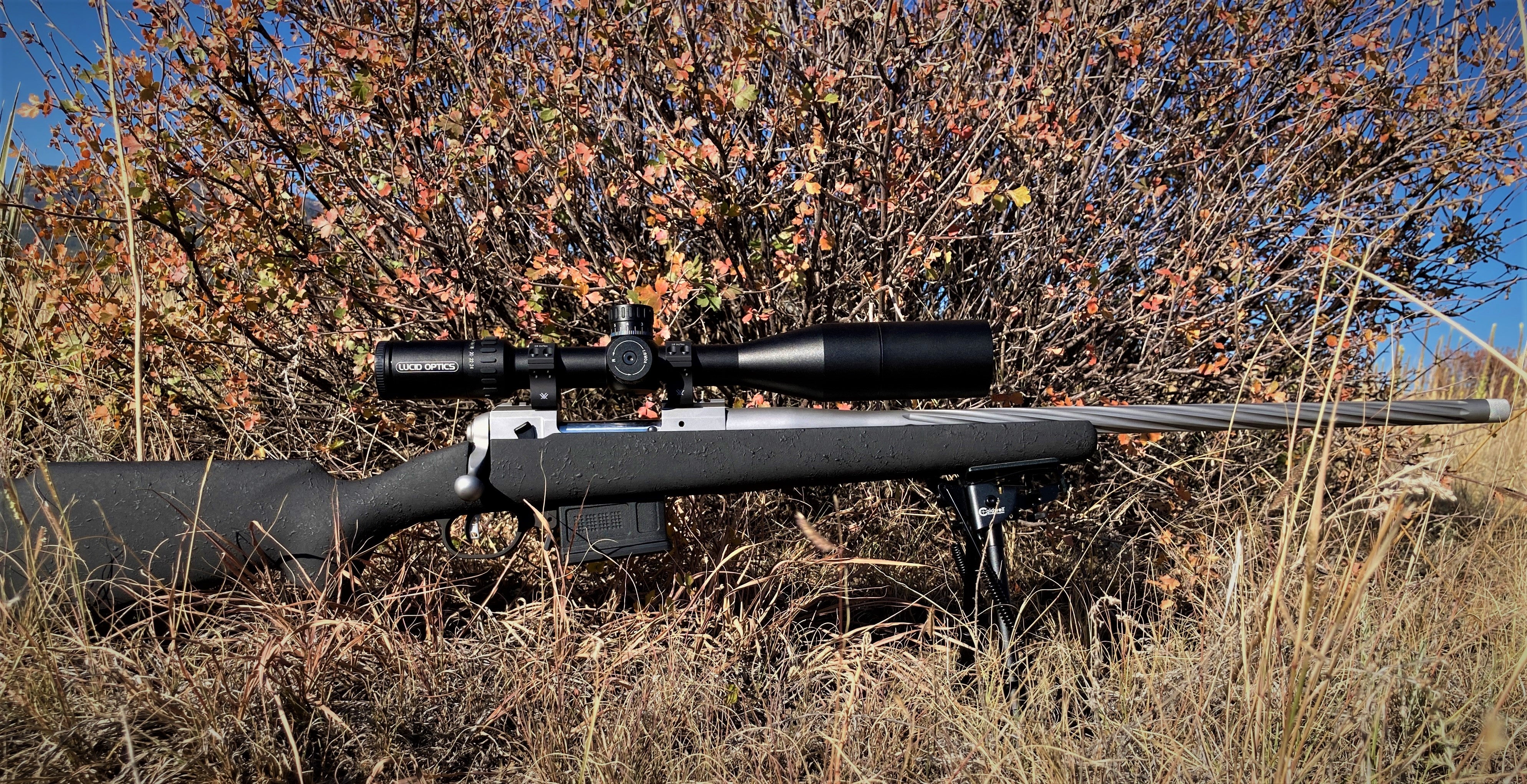 With bolt action models, there are tens of thousands of possible combinations a buyer can choose using the Gun Builder. Prices start in the $900s. With a one to three month build time, the common person can have the rifle they've always wanted. Shaw accepts 50% down and 50% on shipment as payment.
The goods that Shaw rolls out the door are top-grade. But the best product experience can be soured by unresponsive or just plain bad customer service. What left a lasting impression on me is the depth of product knowledge every member of the Shaw team showed. Whether the discussion was about cutting barrels, thread pitch choices, finishes, or materials, they all know every step in the process and can explain the how and why for any question thrown their way. "You seem like regular guys," Summit attendee and social media influencer Hank Strange commented. And I couldn't agree more. They made it clear that the online gun-building process need not be impersonal or risky. Have a question? Call.

If you've had your eye on a superbly accurate AR platform or bolt action rifle, but have been put off because no one model delivers exactly what you want, Shaw Barrels makes it possible to have an aesthetically pleasing and unique custom or semi-custom rifle, in a relatively short time, backed by a solid guarantee. Check them out!