CheyTac: Reclaiming a Place Atop the Precision Rifle Mountain
Eve Flanigan 10.19.20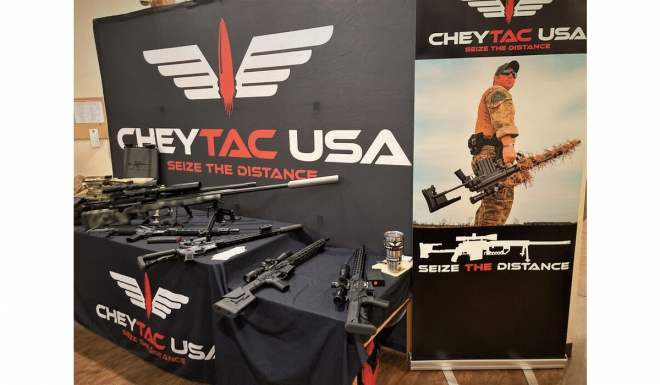 CheyTac USA has long been known for both cartridge development and premium rifles for extreme long range shooting, but the company encountered choppy waters in recent years. Business faltered to a dangerous extent. Production was cut to just two rifle models. But now, with new blood and a new location in Huntingdon, Tennessee, the company is now taking no prisoners as it regains production capacity, expansion of models offered, and even patent enforcement on concepts that for a time were "borrowed" by other producers.
At the 2020 Lucid Optics Ballistic Summit, I had the rare opportunity to meet face-to-face with a CheyTac factory representative, see their current and prototype rifles, and test their branded ammunition on one of those rifles. Every bit of the experience was impressive.
ELR Rifles
The M200 rifle has been a company staple on the military front, and CheyTac has re-introduced it to civilians as a winning solution for extreme long-range (ELR) competition. It's undergone minor updates but the basic design of this massive, tank-tough powerhouse remains the same. It's still chambered in .375 and .408, and still has its trademark—and quite necessary—carry handle. The bipod legs have been fluted to achieve an aesthetic match with the 29-inch, interchangeable Shaw barrel.
Competitive ELR champion Amber Vaughn of Texas said proudly of her M200, "I could kick sand into the action if I wanted, and M200 would still be accurate." Two of her rifles were used as demos at the Lucid event. When Vaughn says "accurate," she's referring to CheyTac's accuracy guarantee. Sub-minute of angle (MOA) accuracy has become common in the industry—but CheyTac's is a standout: 1 MOA at 2,500 yards.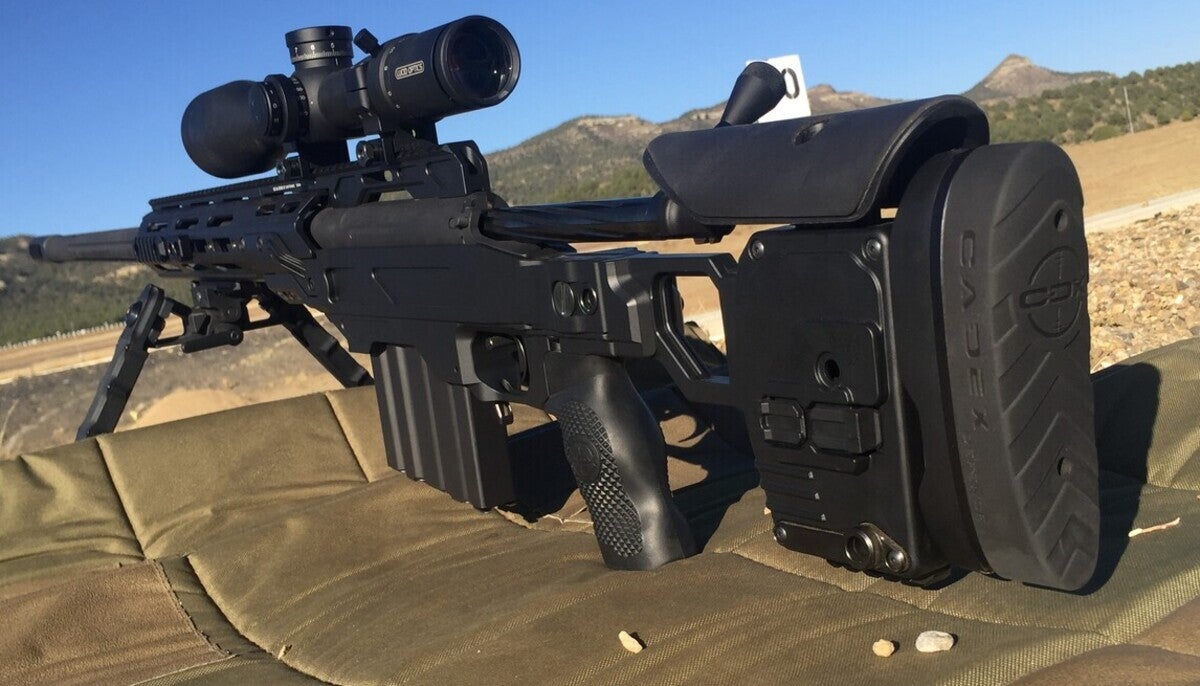 Another long range standout just released by CheyTac is the M300 Praetorian. It's chambered in either .375 or .408 and built on a Cadex Defence chassis. I had the opportunity to shoot Vaughn's new copy of this rifle, which she generously shared at the conference. Topped with the not-yet-released 4-32x rendition of Lucid Optics' MLX first focal plane scope, not to mention a competent spotter, the rifle/scope combo made it easy to achieve hits on a torso-size target at 1,000 yards and well beyond.
My partner and I got behind the Praetorian for a test drive. The experience was as exclusive as the five-figure price would promise. A buttery-smooth bolt and supreme accuracy made shooting a joy. Lucid Optic's still-unreleased 4-32x first focal plane scope with a milling reticle made it easy to be precise with windage holds.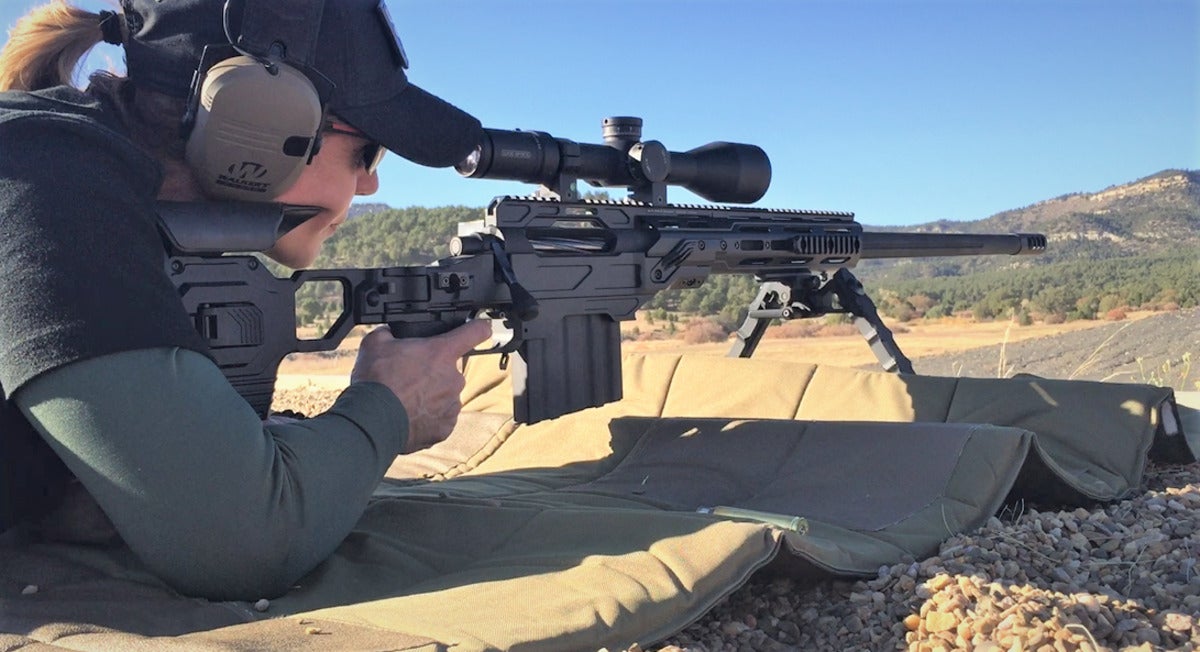 The AR Line
CheyTac is rolling out the welcome mat to those who want an exclusive AR-platform rifle. Their CT 10 is chambered in .308 Match or 6.5 Creedmoor. The CT 15 is a 5.56. These aren't run-of-the-mill ARs. They feature a proprietary stock that's unlike any other. The human/stock interface is angled so as to place the rifle in just the right position right away. At the Ballistic Summit, I had a chance to fire a CT 10 that wore an unpadded prototype of the stock. It was indeed easy and fast to settle the rifle into shooting position. How this might work for non-dominant side firing remains to be seen, but the ergonomics and simplicity of the stock are excellent when used from the primary side.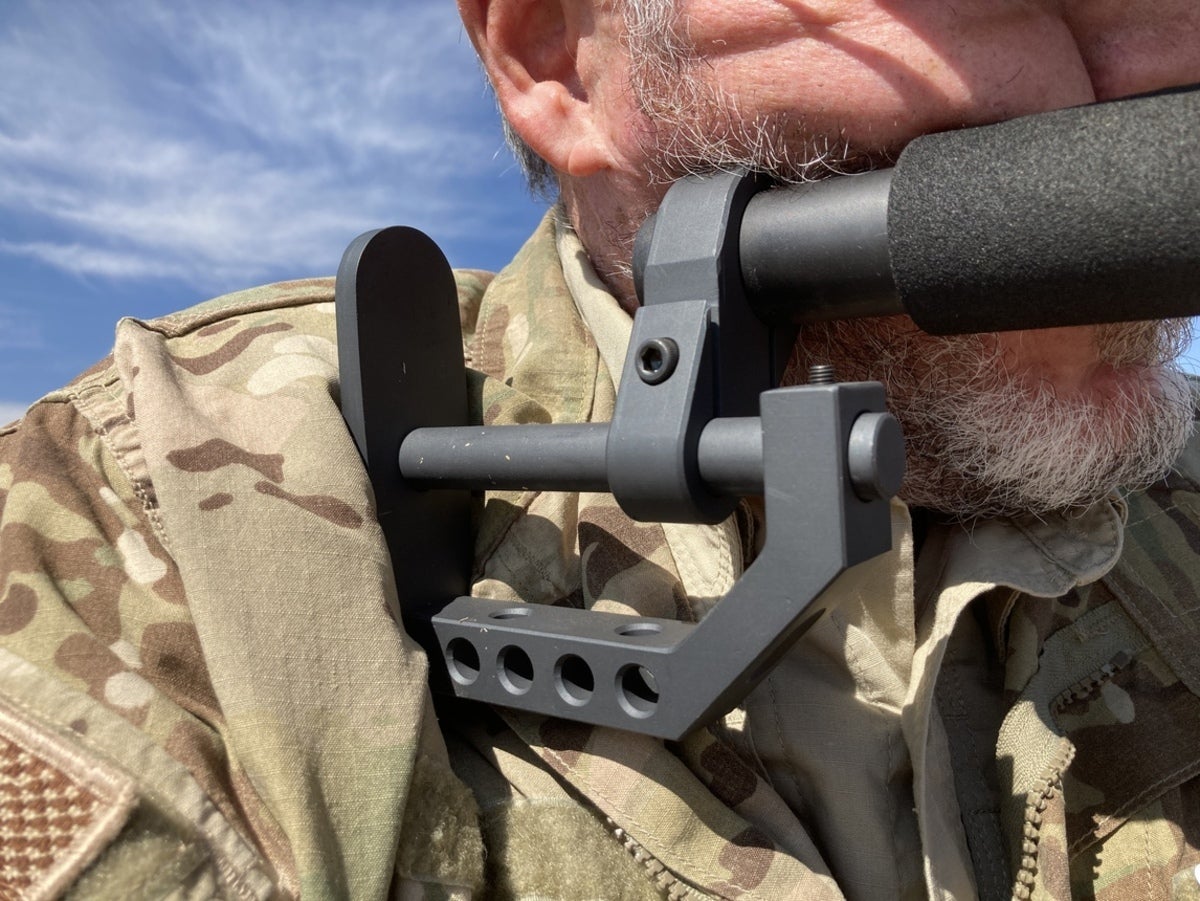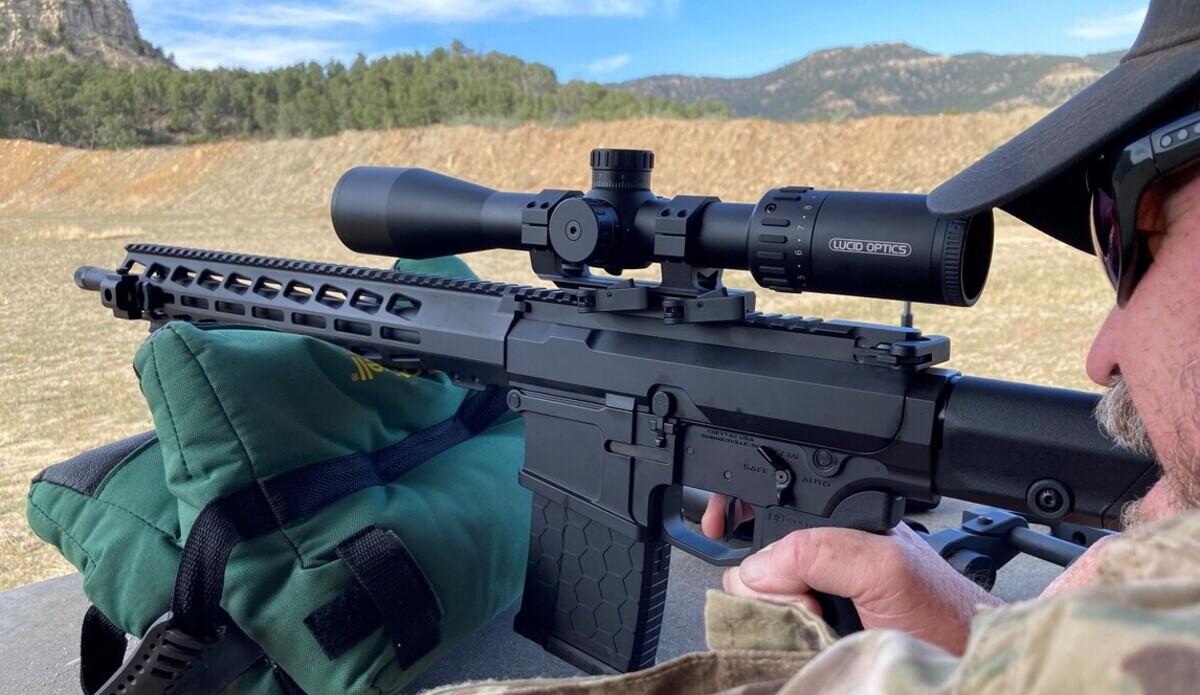 A Bullish Prototype
Among other wares shown by the company was a prototype bullpup in .50 BMG. It's called the Legion 50 Stealth. This model is made for military use—with its mission being to blow up improvised explosive devices from a safe distance. Destroying bombs requires more accuracy than some other .50 BMG producers deliver. CheyTac has done the work to squeeze 4 MOA accuracy out of a relatively short, very heavy rifle.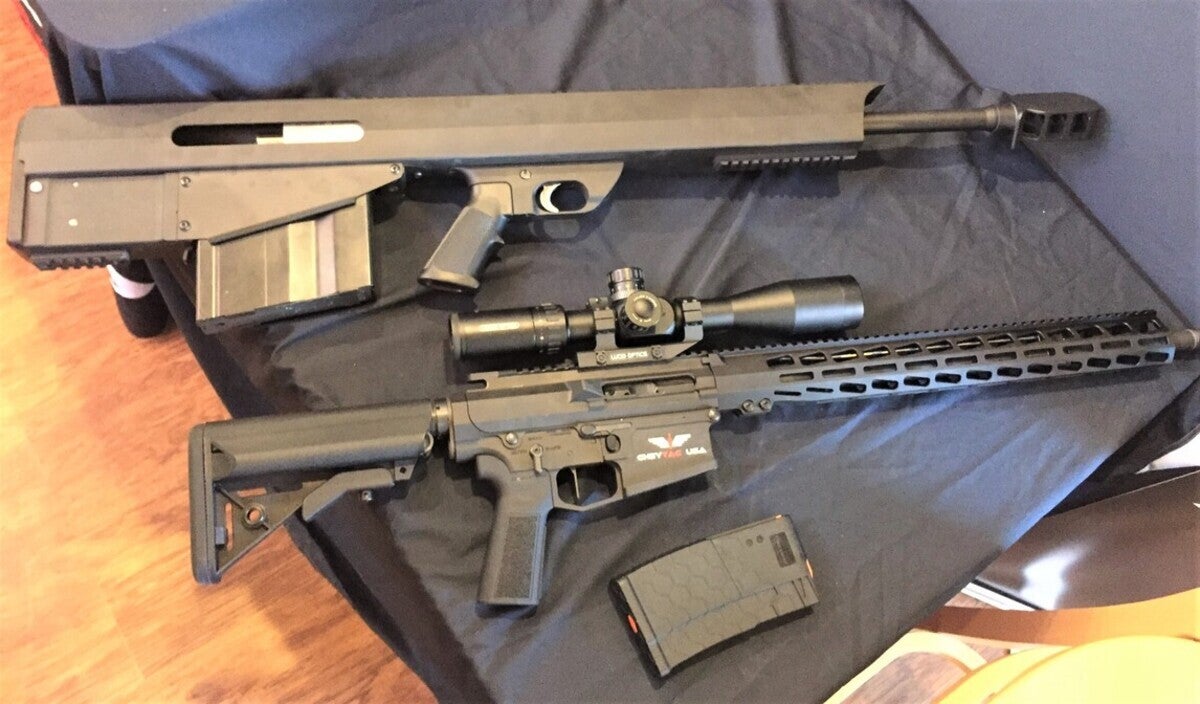 Rounding Things Out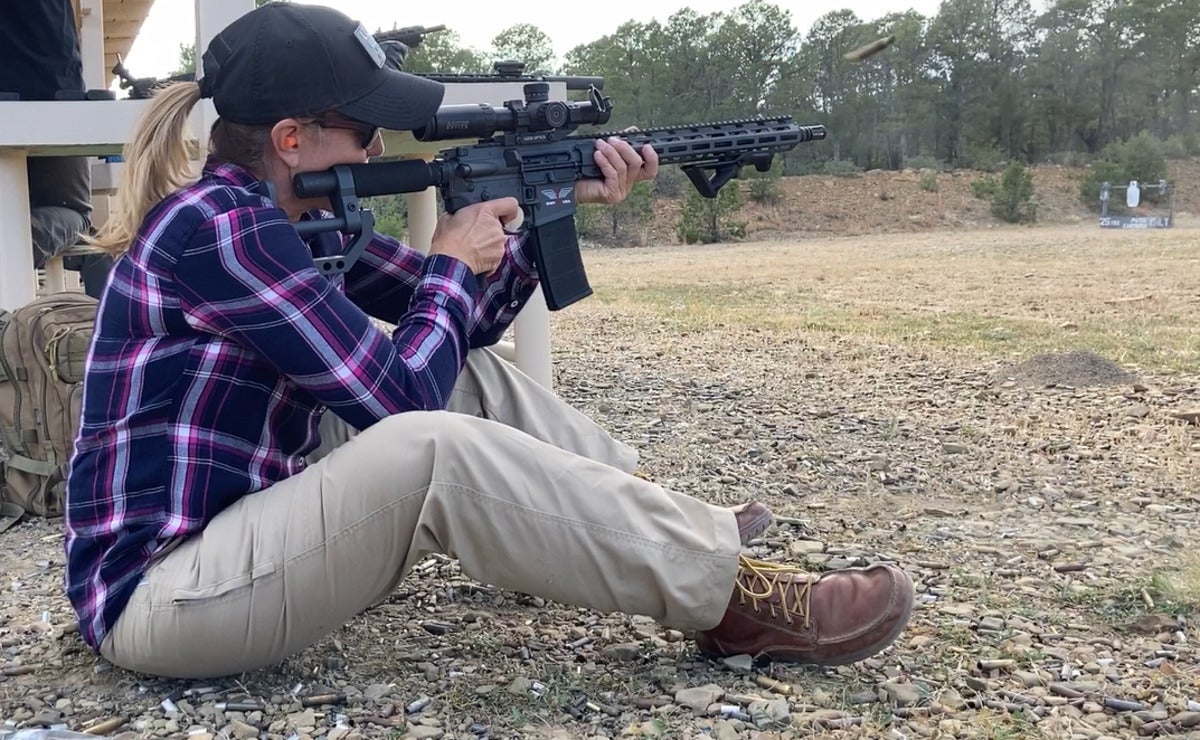 CheyTac has a clear plan to expand both selection of complete rifles and the number produced. Sales of some components may come online later. During what one conference goer referred to as the company's dark years, a number of ammunition producers began producing their patented .375 CheyTac round—so much that the round is now referred to by that name regardless of where it came from. But the new ownership team is actively pursuing patent enforcement now and the reclamation of stolen ideas In both the ammo and rifle component departments. "We like a bully right now on social media," explained the company rep, but he makes no apologies for his part in helping the company brush off the mistakes of the past and rise to be king of the precision rifle mountain once again.