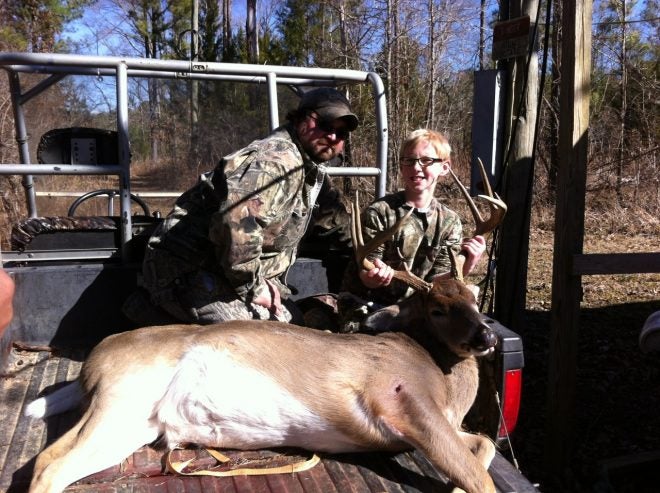 Fall hunting seasons are open in many states. Early seasons officially signals the beginning of the annual hunting seasons. That means bow hunting seasons for white-tailed deer is probably open where you hunt. When the clock starts rolling fast toward deer hunting, the time really passes fast. That means everything gets rushed with little time to spare. Time is now to get a plan mapped out.
Whatever your primary deer hunting property is — a lease, a club membership, or even better an ownership — planning and work is on the horizon. The best course of action is to sit down with a notepad and any hunters that share the same property. The pre-season strategy now is to map out all the work tasks and actions that will need to be done to get ready for opening day.
First, make a global list of all the task categories of what has to be done before the first day of deer hunting starts. Every hunting property is different so start with some brainstorming to collectively list every job that needs to be accomplished. There will be plenty of work to do, so break up the assignments to pass them around to all the hunters that will participate.
Most lists will include site mowing, roads, trails, food plots, mowing plots getting weeds knocked down for a layover period, then disking every plot thoroughly, soil testing, then plant with a viable seed mix chosen for the soil types. County agents or state wildlife experts can make relevant recommendations. Check their websites for good information and advice.
Once the plots are planted, then hunters can turn to other essential tasks. Hunting stands of all types have been sitting out in the elements or stored away in a garage or shed. Whether already put up or needing to be put in place, a thorough inspection is in order to make sure all stands are safe to use. Clean, brush off any rust, tighten all bolts, lubricate moving parts, and paint as necessary. Check installation straps and replace old ones. Secure in place and test them out. Have everything ready to go.
Inspect all fences, gates, and other structures on the property. Place or replace posted signs. Get the skinning rack ready as well as a shooting range for practice or sighting in work. Set up the camp area, cabins, tent spaces, fire pit, cooking arrangements and have utilities, water and electric ready to go. Have sanitation facilities readied as appropriate. Surely there is more, so keep adding to the list and then schedule a camp wide work weekend.