Results of Sturgis Mock Scrape Experiment: Fail!
Russ Chastain 10.28.20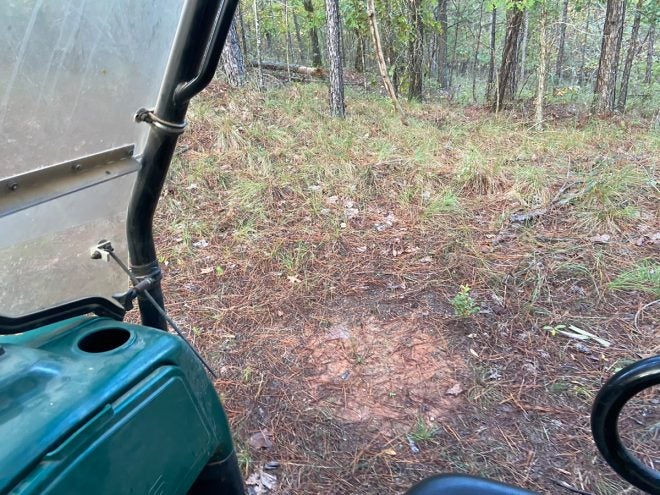 Georgia deer don't fall for Wisconsin mock scrape tricks.
(Photo © Russ Chastain)
A couple months back, I told y'all about an experiment I was trying on my Georgia hunting land with some mock scrapes. YouTuber Jeff Sturgis has had great success making mock scrapes by hanging vertical vines, and has ample video proof of their effectiveness in Wisconsin. So I decided to give it a try and see if I could get our Southern deer to fall for it.
Back when the daily temperatures were routinely exceeding 100 degrees F (no kidding) I made a couple of fake scrapes, each in a game trail near a ladder stand. It was a fair bit of work to get the ropes up high enough, etc, but I really needed to satisfy my curiosity.
I've hunted Southern whitetails since the early 1980s, mainly in Florida and Georgia, and have seen many scrapes over the years. Although we always called them "rut scrapes," I've seen them made fresh at all different times of year. Almost invariably, the scrape will be a small pawed-out clearing below a horizontal tree limb which serves as a licking branch. Rarely, I'll see a scrape combined with an antler rub, which lacks a licking branch. But I have never seen a naturally-occurring scrape below anything which hangs vertically.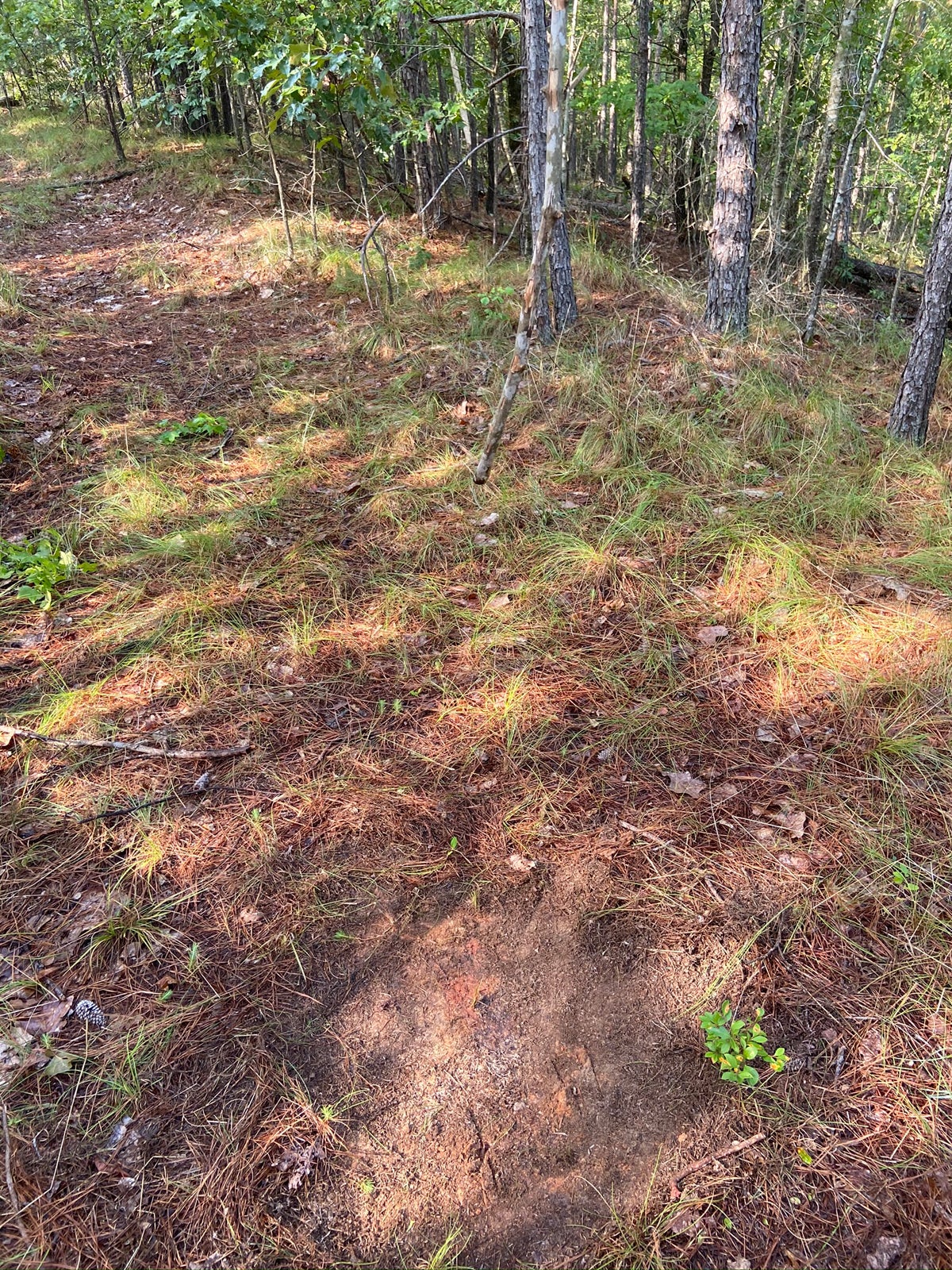 When I checked my mock scrapes a few weeks later, they hadn't been touched. This suggested failure, but I reserved judgement. After all, the fall testosterone had not yet begun to flow.
I recently visited the property with a friend for an early-season hunt, and I had the opportunity to check both of my mock scrapes. And the answer to my question of whether our deer will use a mock scrape with a dangling vine is a resounding, "Hell no."
I checked the first one while searching for a deer another hunter had shot, and although a huge fresh scrape had been made on the same trail just a few yards away, my "genuine imitation" scrape had been utterly ignored.
I'd made the second mock scrape in the middle of a dim woods road at a game trail, just down from a newly-placed ladder stand. After hunting food plots for a few days to put a nice big doe in the cooler, I slipped into that secret spot in hopes of seeing some bucks. I did, and on consecutive mornings, I took two of my best bucks ever, and both were in rut.
The first buck fell maybe 20 yards past my mock scrape, while the second was only seven yards farther. The trail was riddled with scrapes and rubs, all freshly pawed and tended. I couldn't find so much as a track in my phony scrape, much less any sign that it had been used as intended. (That's the photo at the top of the page, which I snapped as I drove by while hauling one of my bucks out.)
At this point it's fair to call my mock scrape experiment a failure, but the hunt and the new stand location were both successful. As Meat Loaf sings, two out of three ain't bad.
Happy hunting!