Hunting season is upon us and if you're like most of us, you seem to find yourself scrambling at the last minute for those few hunting essentials that always seem to disappear right before the season starts. Not to mention, there's always those little things that you can't seem to find when you're thinking of them. We've compiled a few hunting essentials you can grab at the last minute, and there's some sweet deals out there, too, making things all that much better.
Headlamp
Most hunters use a headlamp for hands free light while operating after dark. If you're like us, you probably have several, keeping one in the truck as well as your pack and maybe your hunting coat too. It never hurts to have a spare, or maybe it's time for an upgrade? Cabela's by Princeton Tec Alaskan Guide RGB Headlamp pumps out 300 lumens of light. It has a Maxbright LED spotlight and 3 Ultrabright flood beam LEDs in red, green, and blue. A push-button 5-mode switch makes operation easy and the lamp has a pivoting action so you can aim the light. The headlamp runs up to 53 hours using the spotlight and up to 150 hours using Ultrabright LEDs, on 3 AAA batteries (that they even include). There is a sweet deal in the Bargain Cave on this cool headlamp, too, saving you serious cabbage.
Wind Checker
This may not seem like a big deal, but how many times have you been busted by a deer due to the wind shifting? A wind checker, like Dead Down WInd's odorless powder wind checker, shows you direction and an idea of the wind speed with a simple puff. This is important for deer hunting, especially while bow hunting. It also works great for waterfowl when you have a shifting wind, allowing you to make easier adjustments to the decoy spread. The best thing is, these are pretty cheap, so you can grab a bunch and keep them with all of your hunting stuff. That way you're never going afield without one.
Check out Wind Checkers at Sportsman's Warehouse
Blood Tracker Light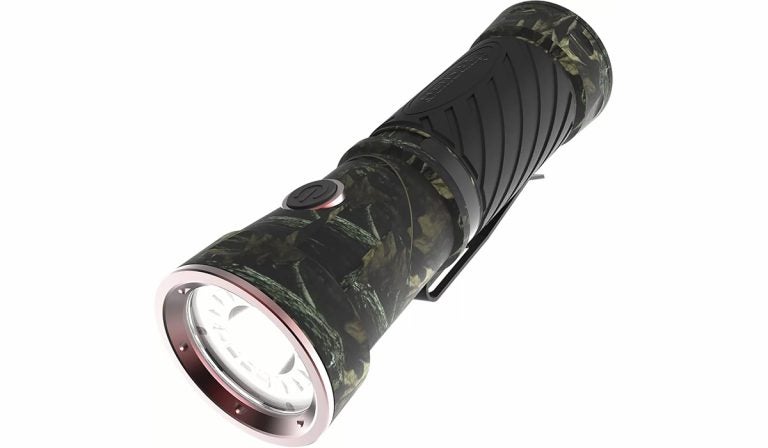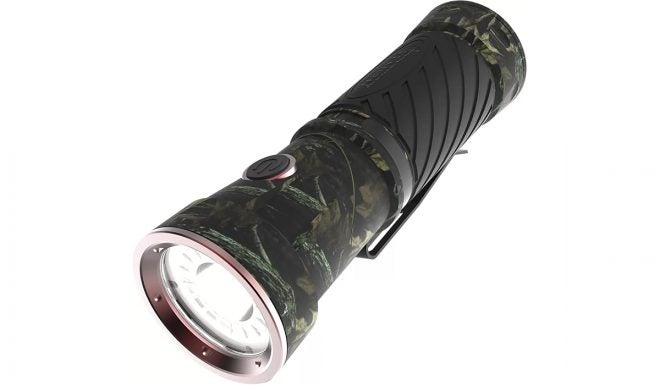 Ever have to try to follow a blood trail in the dark? I'm betting we all have at some point in our hunting careers. It can be pretty tricky. A blood-trailing light works because blood absorbs UV light, so a tracking light produces UV light. This makes the blood stand out sharply against surfaces on the trail. This light has white, blue, red and UV settings, so you can use it for tracking, as well as walking in, and getting set up. The different colors let you not trash your night vision, making this a perfect all-in-one light. If you're looking to save some space in your bag, and need a new light or two, this is a great way to go.
Rangefinder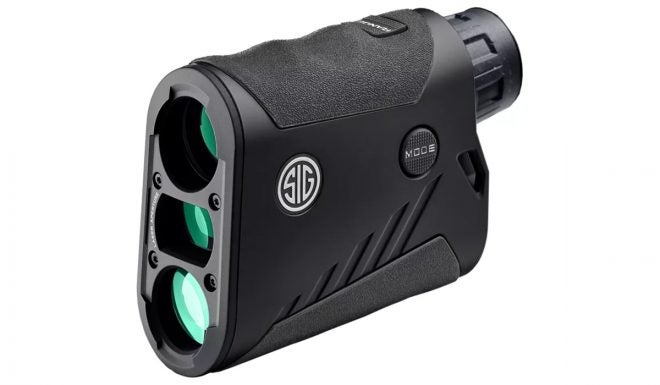 In hunting, accuracy counts. We all know this and live by it. If you can't make the clean, ethical shot, you don't take it, right? One of the best ways to know exactly how far your target is away from you is to use a rangefinder. Laser rangefinders are pretty cool tools, and have become an essential piece of hunting equipment. They work by bouncing an invisible "laser" beam off a target and recording the distance as the beam is reflected back to the rangefinder. When looking for one, you want to look for the maximum readable distance you can get. A rangefinder is only as good as how accurate it is, and for most, like the Sig Sauer KILO 1000BDX Rangefinder, that distance is around 1,000 yards. But bear in mind, that is to a reflective target. Shine it on a deer at 1,000 yards, and you may not get a perfect reading right away. Be sure to range it multiple times to know the range is accurate before you shoot. You can grab a sweet deal on the Sig in Cabela's Bargain Cave.
Warm Socks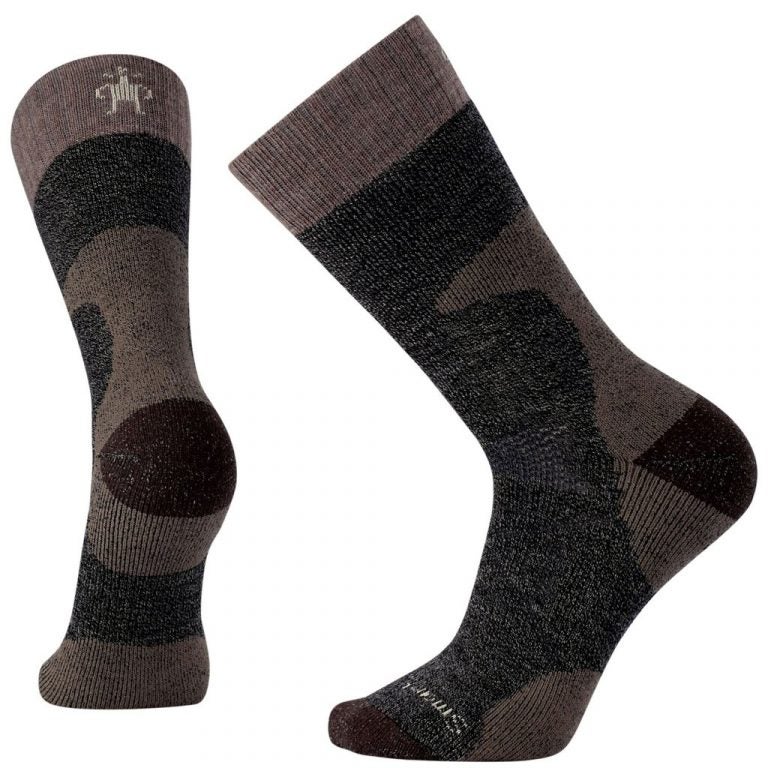 If I had a nickel for every time I scrambled the night before a hunt, trying to find warm socks to wear, I'd have enough to buy a bunch of warm socks. I don't know about you, but cold feet can ruin a hunt fast. I like to look for a wool blend. Merino wool is superior in my opinion due to its warmth and breathability. Plus it has a natural ability to lock in your foot odor, which is a big plus when you're looking to be as scent-free as possible. I also look for socks with some built-in support. I like something that supports my heel and Achilles tendon, and it absolutely must have some additional arch support. I've been wearing Smartwool socks and am quite happy with their PhD Hunt Heavy Crew Sock. This is a warm sock that has all the support I want in a sock, as well as being warm. Warm socks are definite hunting essentials and if you don't have any, grab some before you go afield.
Check out warm hunting socks at Sportsman's Warehouse
Flagging Ribbon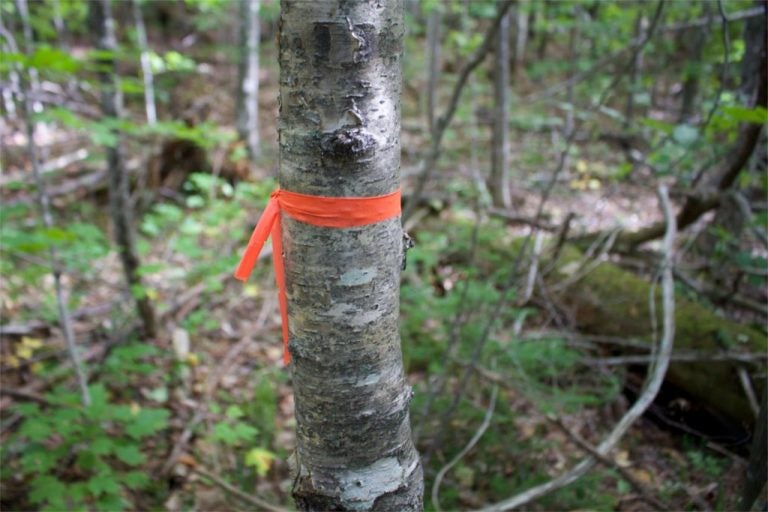 I remember hunting in Michigan's Upper Peninsula the first time. I had found a nice scrape deep in the woods while scouting and I set up a stand. I didn't have GPS back then, but I did have some orange flagging ribbon. I marked my path to the stand so I could find my way back. Talk about a lifesaver. Every year we hear stories about hunters that lose their way and get stuck in the woods overnight. Sometimes that leads to bad things. That definitely could have happened to me on this hunt. If you hunt public land, or are planning a trip to hunt unfamiliar territory, flagging tape is cheap insurance to make sure you get back out ok.
Check out flagging tape at Sportsman's Warehouse
What are some of your hunting essentials that you recommend hunter have with the?
Cover Image: Shutterstock/Rodimov