Shooting Clays With 22 LR Full-Auto Tracers!
Russ Chastain 10.30.20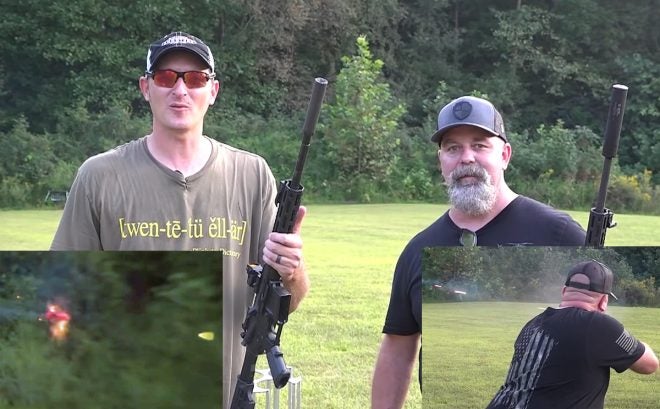 (Image: Screenshot from video)
This looks fun. Shooting clay pigeons, a.k.a. skeet, with full-auto 22 rimfire rifles using tracers! Oh man. 22plinkster has a pretty great job.
As always, I could do without the dumb background music playing throughout the video — am I the only one? But watching this does make me long to join these guys in trying to bust clay birds with 22 LR "machineguns."
And that's the whole point of the video: just a fun few minutes of shooting. Nothing wrong with that!
I need to fill my to-do list with things like:
Get a clay thrower
Get a 22 LR full-auto
Get a passel of 22 LR ammo (including tracers)
Did I forget anything? Check out the video while you think it over.