Lucid Optics Ballistic Summit 2020: Event Wrap-Up
Terry Nelson 11.04.20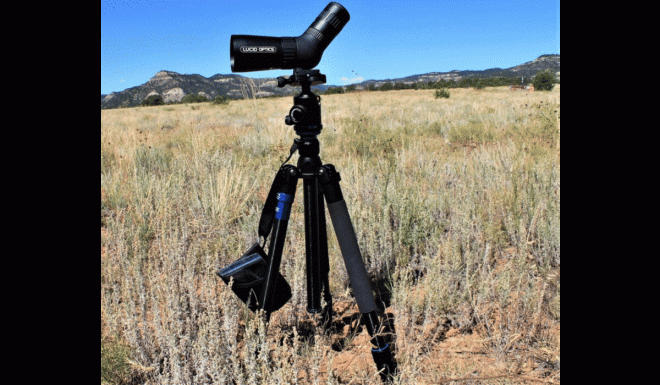 This year I was again fortunate enough to attend the Lucid Optics Ballistic Summit. The event held at the NRA Whittington Center near Raton, New Mexico is intended to give media outlets a look at current and upcoming products with the opportunity to give the products a good tryout. Lucid Optics is based in Riverton, Wyoming and has become known for quality optics and related accessories at an affordable price as their motto "On Target, Under Budget" denotes. For this year's Ballistic Summit, CEO and founder of Lucid Optics Jason Wilson, brought in additional companies associated with the shooting industry. Key players and companies at the 2020 Ballistic Summit included all of the following below.
Lucid Optics
One of the featured products from Lucid at this year's Ballistic Summit include the model M7 Red Dot Sight. Upgrades were made to the M7 over a year ago including a larger field of view, increased battery life, three different mounting risers (High Riser allows for Co-Witness of BUIS), and a new reticle with "eye-driving geometry for speed." The MSRP will be $309.99, but will most likely be found on the market in the $200 range.
Another awesome Lucid optic that I have personally used on many hunts is the SC9 Spotting Scope. With a length of just over 8″ and weighing only 21 ounces, you can throw this spotting scope in your cargo pocket or day pack. The SC9 is a variable magnification of 9-27x making it ideal for the hunting field and has an MSRP of $599.99 for those who are interested in adding one to their collection. The 1-6x L7 Riflescope has been a mainstay for Lucid for some time now as a short to medium distance scope and continues to be sought after by competitors and tactical operators alike with an MSRP of $499.99 per unit.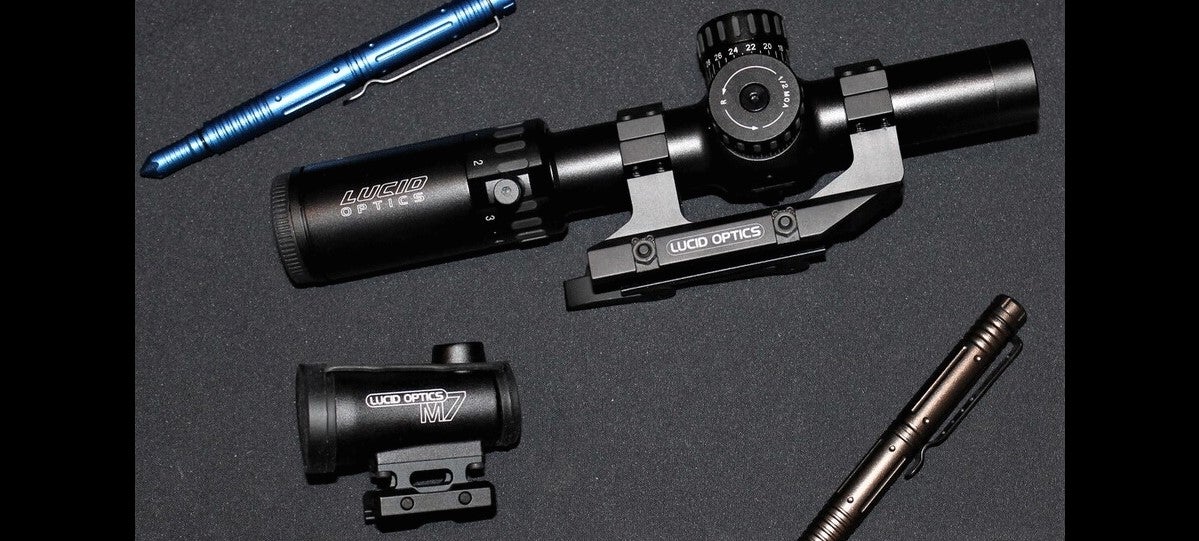 CheyTac USA
CheyTac has undergone restructuring from within and is now offering AR15 and AR10 platform rifles to the delight of many AR enthusiasts. All production is now done in-house and the company sells complete guns only. CheyTac is known for their heavy hitters in the .375 CheyTac and .408 CheyTac cartridges, but will still surprise you with their many other quality offerings as well.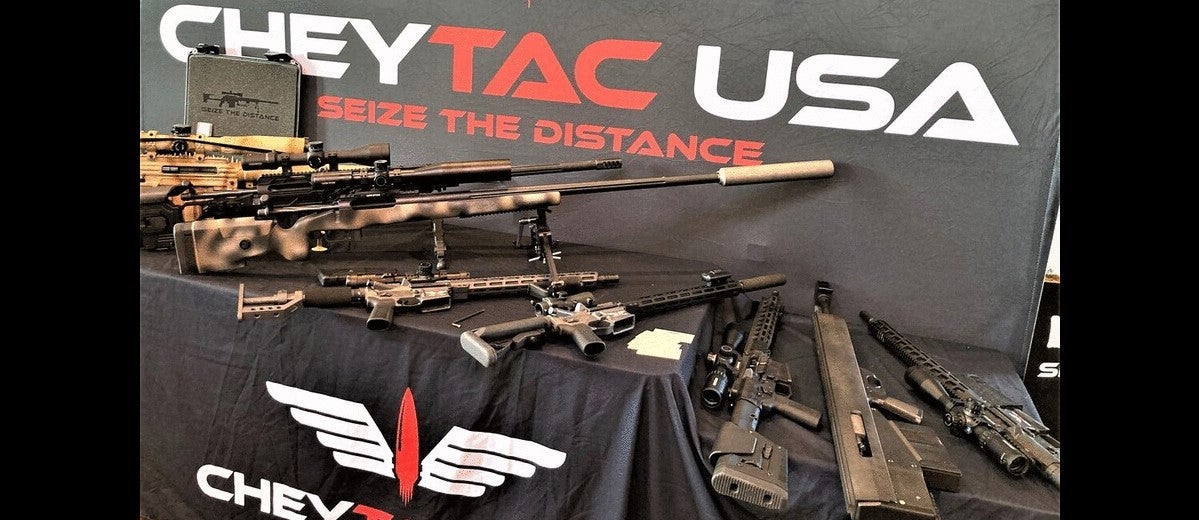 Shaw Custom Barrels
Don't let the name mislead you. Not only does the company build custom barrels, Shaw also produces custom rifles that are extremely accurate. The fact that their barrels are world class is no secret either because other companies like CheyTac are using Shaw Barrels in their extreme, long-range rifles. This ensures supreme accuracy over those extreme distances for shooters launching both cartridges large and small.
Mid Evil Industries
Mid-Evil Industries is committed to providing gun enthusiasts with high quality, precision engineered weapon accessories according to their mission statement. One of their products garnering attention is the Overwatch Commander – a quick-detach tripod/monopod system ideal for establishing a supported shooting platform while on the move or in hunting scenarios.
Full Spectrum Enterprises
This company is based in Casper Wyoming and is a certified Cerakote applicator. In addition, Full Spectrum Enterprises provides tactical training and outfitting for those wanting to ensure the safety of their homes, communities, and nation. Full Spectrum is also a distributor of premier tactical equipment. The Cerakote work these folks provide is truly awesome!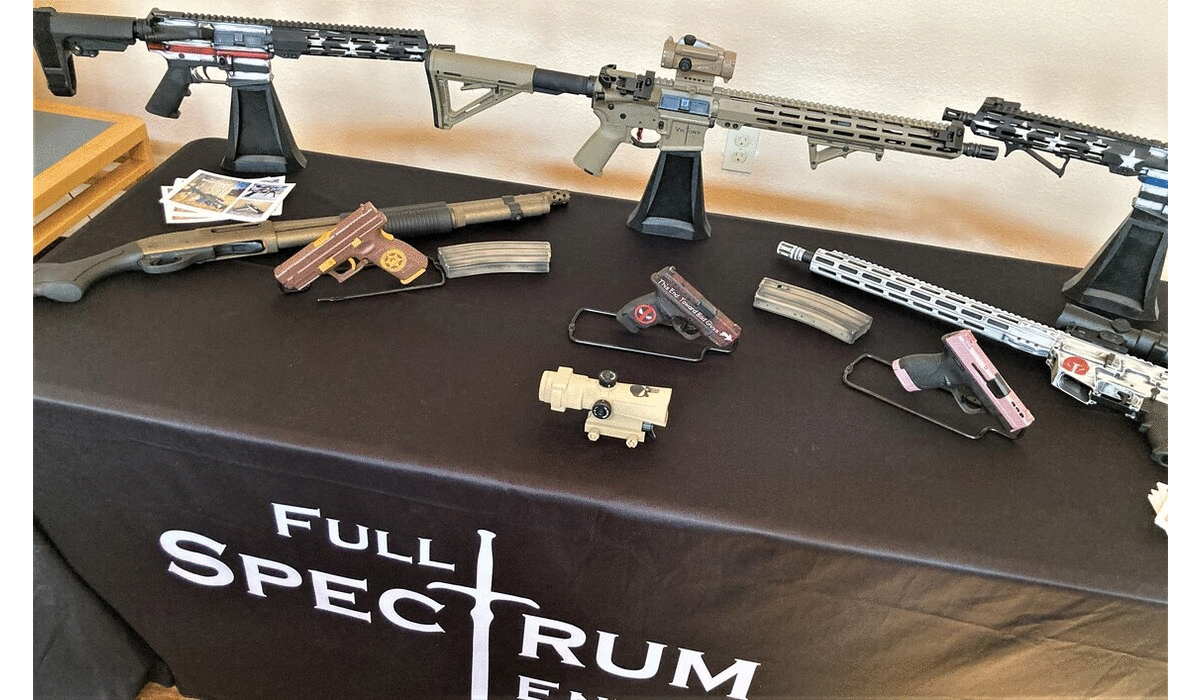 Armaspec
Armaspec offers a wide range of parts and equipment for the AR-15, AR-10, and much more. According the company website, Armaspec focuses on producing quality, innovative products that offer a tactical advantage at a fair price all made in the USA. Some popular choices in their always expanding product line include magwell grips, charging handles, parts kits, selectors, stocks, recoil systems, and other accessories for the firearms industry and shooters.
THRiL
THRiL shooting accessories was established in 2017 with the intent to develop products for the tactical, hunting, and recreational outdoor enthusiast. The vision of the company is to give back to the individuals that have served to protect our rights and support communities to ensure longevity of these activities. Hence the name THRiL (Tactical, Hunting, Recreation, Loyalty). Currently their main product line contains a polymer impact resistant AR magazine (PMX Mag), the Rugged Tactical AR grip (RTG), and the Combat Competition Stock (CCS).
Extant Labs
Extant Labs, a division of Carolina International Sales Inc. (Cisco Chemicals), is focused on the development of cutting-edge products for the military, law enforcement, and sportsmen/sportswomen of America. According to the company website, every product is made from high tech materials from aerospace and defense sectors. The mainstay for Extant Labs is lubrication products for the biking, firearms, fishing, and knife industry.
Much thanks to Jason and Jamie Wilson for sponsoring the Lucid Optics Ballistic Summit at the NRA Whittington Center in Raton, New Mexico. As always, the event was well run and gave all in attendance an excellent chance to try out new and innovative products as well as form new relationships in the shooting industry. Overall, what did you think of all of the products they showcased this year? Which ones would you like to try out or own yourself? Let us know all of your thoughts in the Comments below! We always appreciate your feedback.