GLOCK Introduces Optic Ready Slimline Models G43X and G48
Adam Scepaniak 11.06.20


If you like micro red dots, concealed carry pistols, and am a fan of one of the most popular gunmakers in the world in Glock, then we have some good news to report.
Glock announced recently that the Optic Ready Slimline of pistols – G43X and G48 – are now available in the Modular Optic System (MOS) configuration. Now, two of their most popular carry pistols feature a micro red dot, factory-milled slide.
Both the G43X and G48 were debuted back in July of 2019, and tout the patented Glock Slimline frame with a 10-round magazine capacity.  With the addition of the MOS cutout and slim GLOCK mounting rail system, now anyone who is a micro red dot and flashlight junkie (like myself) can add those valuable accessories to these pistols. The only catch is that with a non-standard MOS footprint, the Slimline MOS models require specific micro red dots such as the Shield RMSc; otherwise, you might need to look to aftermarket manufacturers for adapter plates for your favorite micro red dots.
Aside from the improvement of the G43X and G48 becoming MOS configured in the Optic Ready Slimline series, they still retain a lot of the quality features that their full-size brethren have as well. Both of the NEW Optic Ready Slimline models in the G43X and G48 incorporate Gen5 Technologies such as the following:
nDLC Finish for Extreme Durability
Reversible Magazine Catch
Match-Grade, GLOCK Marksman Barrel (GMB) for Increased Accuracy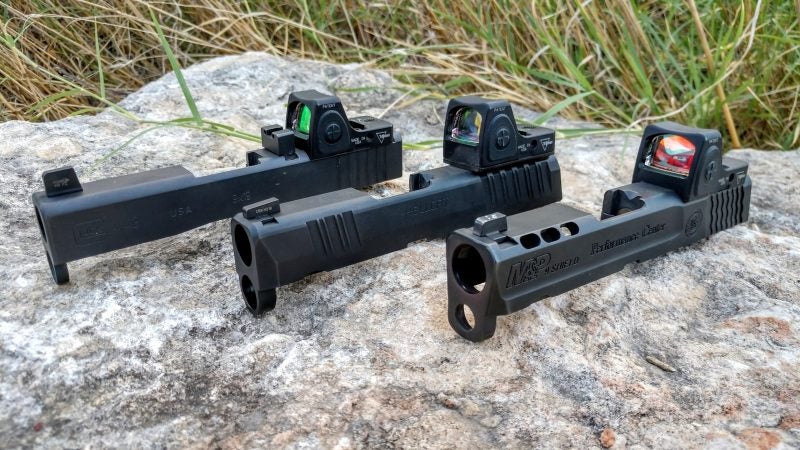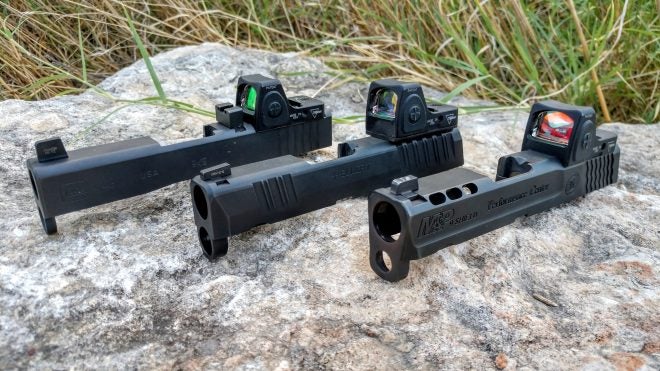 The unveiling of these new pistols has superb timing considering that more and more optic manufacturers are catering to the concealed carry market with red dots specific to smaller handguns for concealed carry. One of the most notable ones as of late is the Trijicon RMRcc displayed above. Shelby Lasater, GLOCK Inc Director of Marketing, shared these words about the new announcement:
"Engineered with the GLOCK perfection promise, the two new models are the first Slimline pistols to offer an MOS option and are ideal for shooters everywhere. The versatility of the Slimline MOS models give them the adaptability and ease of use for concealed carry, target shooting, law enforcement, and competition which make them a new favorite."
As we creep closer and closer to the end of what has been a truly wild year for more ways than one we should begin to see more new product announcements from all manufacturers across the board. Unfortunately, SHOT Show 2021 has been officially cancelled, but we will as always still be reporting on all of the big new product announcements. What do you think about the Optic Ready Slimline G43X and G48 from Glock? Would you go out and purchase one? Let us know all of your thoughts in the Comments below! We always appreciate your feedback.