Green Head Rocker from Zink Calls – A Waterfowl Head-Turning, Duck Call
Adam Scepaniak 11.10.20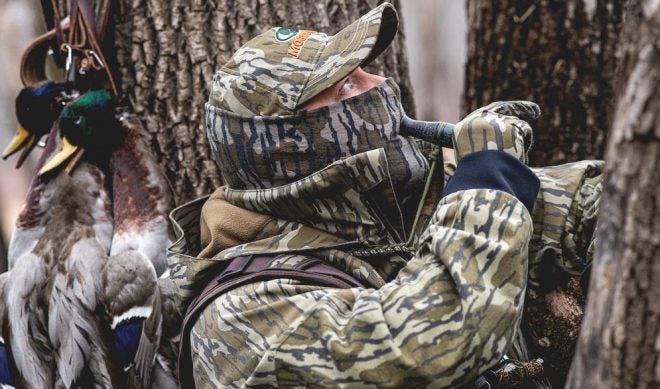 While many of us are chasing the hardwoods in pursuit of some venison and whitetails there is a whole other faction of sportsmen and sportswomen who are die-hard waterfowlers and are still refusing to leave waterways. If you are one of the latter and are in need of improved calls for hopefully some improved returns on flocks passing over then Zink Calls might be calling you. They have taken one of their most staple waterfowl calls in the PH-2 and re-engineered it to be even better. The Green Head Rocker – a smooth-running double reed duck call reimagined from the company's best-selling PH-2 – will assuredly turn heads (duck heads, that is).
Material: Acrylic

Reed Type: Double

Specialty Insert: Z-Cut, No-Stick Tone Channel

Available Colors: 10

MSRP: $139.99


Each Green Head Rocker comes with a hard case, extra reeds, leg band, and an instructional DVD. Like all Zink calls, every Green Head Rocker is individually hand tuned before it leaves the factory. Fred Zink, owner and founder of Zink Calls, personally helped develop, design, and test the new Green Head Rocker and explains it further in this Press Release statement below:
"We took what was already good about the original PH-2 design, then crammed in more volume, better low-end and an overall 'duckier' repertoire. All that, and we still managed to capture the smooth, easy-blowing characteristics of a Zink fan favorite."
We are currently experiencing one of the warmest falls on record which is making for some really odd hunting scenarios regarding the rut for whitetail deer hunters, but conversely it is prolonging the amount of time waterfowlers can get out on the water and chase ducks. Instead of many migratory flightways getting froze up around this time of year, they are wide open and available to migrating ducks to land, rest, feed, and be hunted by hunters. So, if you are one of those die-hard watefowlers still going at it this NEW Green Head Rocker duck call from Zink Calls may still be worth trying this season.