Getting to Know the All-New Riton Optics Product Lines
Eve Flanigan 11.17.20

At this year's Blue August Gun & Outdoor Writer's Conference, Riton Optics, based in Tucson, was on hand to show off their new products. There I learned that today's Riton (pronounced like brighten without the b) Optics is a somewhat changed company. While they still service any legacy products, the entire Riton product line has been revamped and improved in 2020.
Today, Riton offers a replete selection of optics for all kinds of shooting pursuits with the target consumer being the hard-working person who's also a serious shooter. Unlike the frustrating, nonsensical names some companies use to identify products (who names Glocks, anyway?), the Riton nomenclature system has logic to categorize each optic by purpose and price. The purpose categories are:
Primal Series: These are hunting optics including scopes and binoculars. The lightweight scopes feature capped turrets with zero-resettable gauges. All are second focal plane. A good selection of magnification ranges and reticles are offered.
Tactix Series: These are low-power variable scopes and red dots designed for tactical applications, i.e. short to mid-range use where speed and compact size is of importance. The highest magnification scope in this line is 2-8x. First and second focal plane scopes are offered.
Conquer Series: Aimed at the competition shooting market, these long-range scopes range in magnification from 15-32x. First and second focal plane choices are available, along with a wide range of reticles.
Price categories are X1, X3, X5, and X7, indicating prices from low to high. Current X1 optics are $329.99 or less, and are populated with optics in the Primal and Tactix categories. X7 optics are mostly the Conquer line, costing up to $2,749.99 for Riton's most richly-featured scope.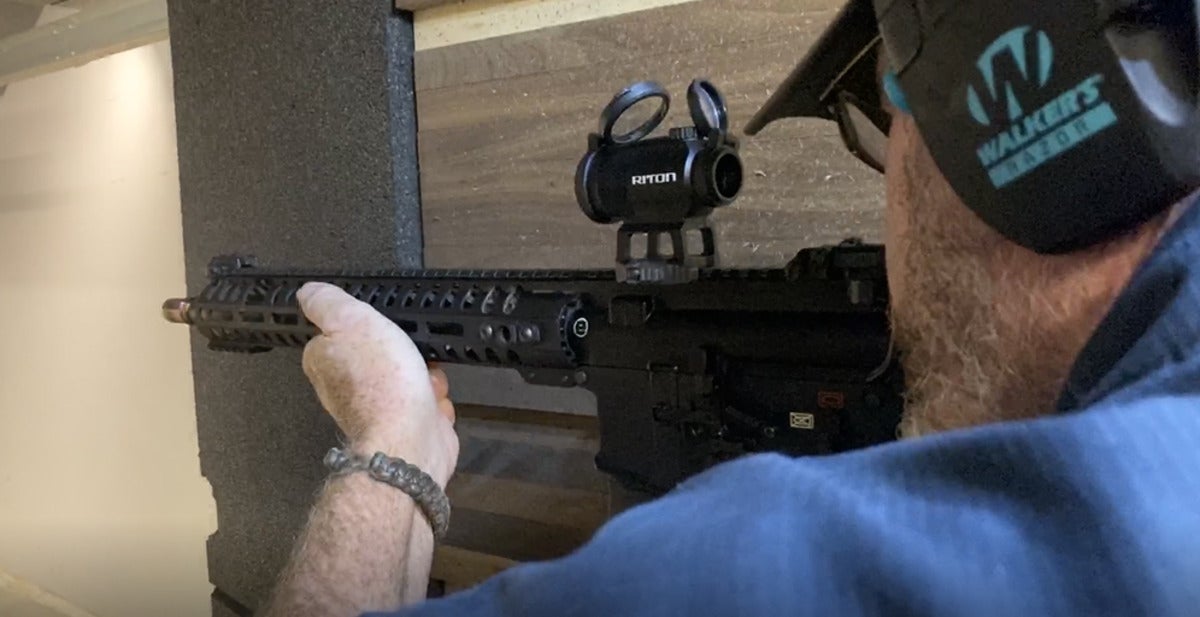 Thanks to manufacturing capabilities and environmental regulations, no American optic company can offer an entirely American-made product. In the case of Riton, the glass is from Japan, known for production of extremely clear lenses. The housings are aluminum, also made off-shore.
What makes Riton a thoroughly American company is two-fold. First, the company culture is one of commitment to serving the working person. Second, the five-year old company grew from, and is owned by, former American military and law enforcement personnel. Serious marksmen in operational communities often dig into their own pockets to insure they have the best optical gear to deliver responsible shots. Riton is committed to always being accessible for them and anyone else who loves shooting and works hard to support their shooting hobby or job.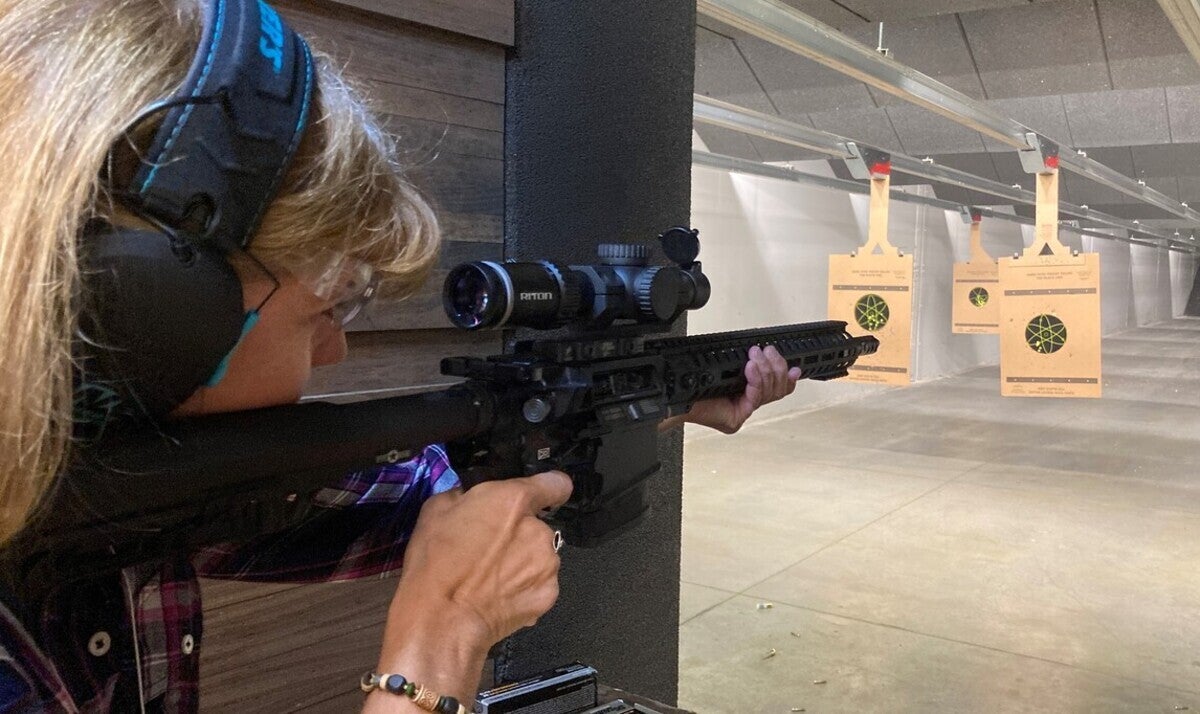 Company rep Tony Tarantino offered many comparisons, feature-by-feature, between the Riton Optics brand and some other brands commonly perceived as top-shelf. The difference, Tarantino said, is that Riton is still small enough to offer attention to every step of product delivery and service after the sale. Each optic is hand-tested in house for function and quality before shipping. The company boasts an almost unheard-of two-day turnaround on warranty work, along with a warranty that covers "functional items" and not just static manufacturing defects.
2020-21 is a great time to become a customer of Riton. Prices are outstanding. The mounting hardware needed for any of their optics provides a one-stop shopping experience. There is availability of someone who knows the products inside and out and can answer questions. Direct order is available, but growth is happening fast. Look for the Riton label soon in big box stores and at local dealers.