Review: LOWA Z-8S GTX Hiking/Hunting/Rappelling Boots
Russ Chastain 11.19.20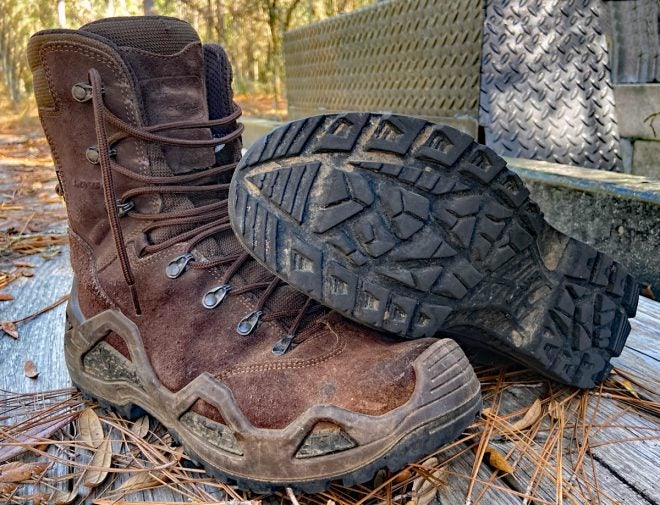 LOWA Z-8S GTX boots
(Photo © Russ Chastain)
I've been enjoying a pair of LOWA Z-8S GTX boots for several months, and it's time to review them here. I'll get into a lot more detail below, but suffice it to say these are the most comfortable LOWAs — and some of the most comfortable hunting boots period — I've ever worn in the woods. Through a sadly-abbreviated turkey hunt (thanks, COVID), working around my property, hunting doves and working on several deer stands, and my best-so-far deer hunting season, these boots have always felt good while providing good support.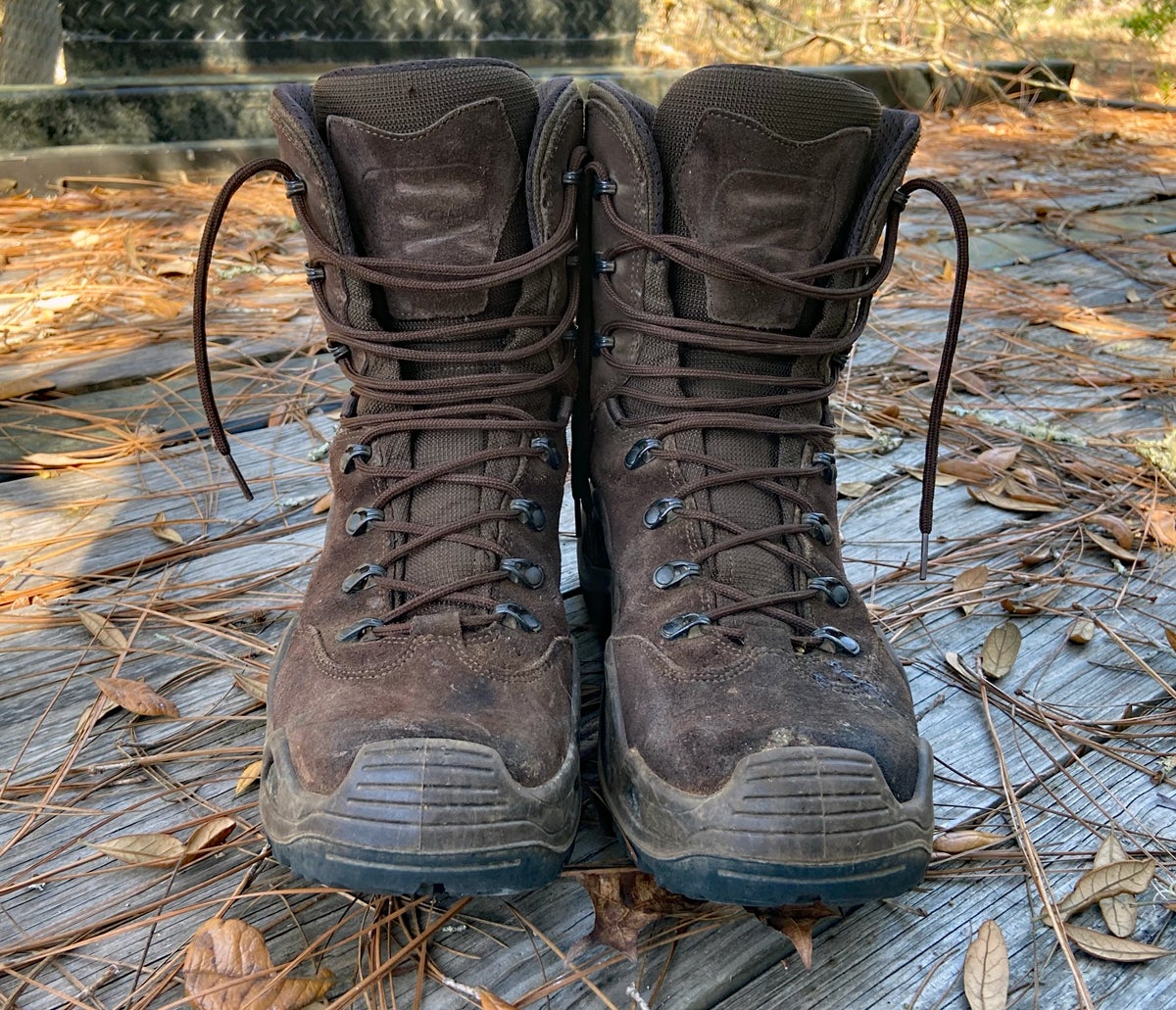 While I'm an avid hunter who does a lot of outdoor activities including property management (tree cutting/felling, etc), I confess I haven't tested these boots while rappelling… but they say the instep "provides protection against rope abrasion while rappelling." Good to know, I reckon.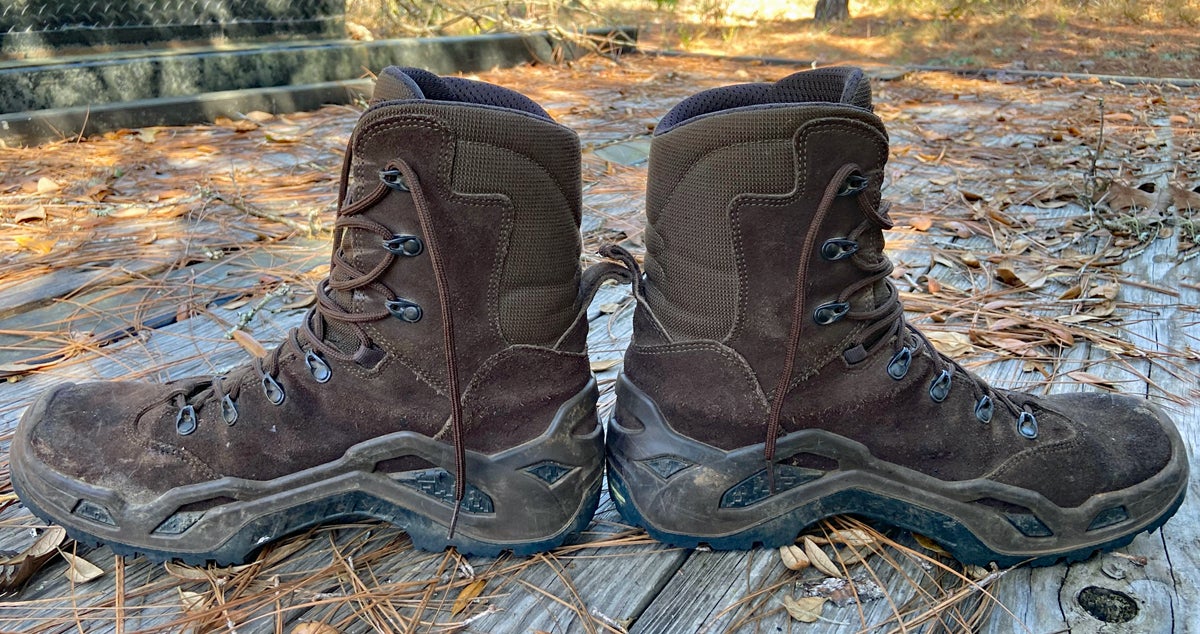 Here are some specs on the Z-8S GTX:
Sizes: 7.5-13, 14, 15, 16 (size range varies by color)
Color: Dark Brown, Desert, Coyote Op (mine are dark brown)
Upper: Split Leather & Fabric
Lining: GORE-TEX
Insole: ATC
Midsole: Double Injection DuraPU®
Outsole: LOWA Cross Duty
Stabilizer: Mountain Hunting Hard
Weight: 1450 grams / 3.2 pounds per pair (mine weigh 3.6 lbs in size 12)
MSRP: $340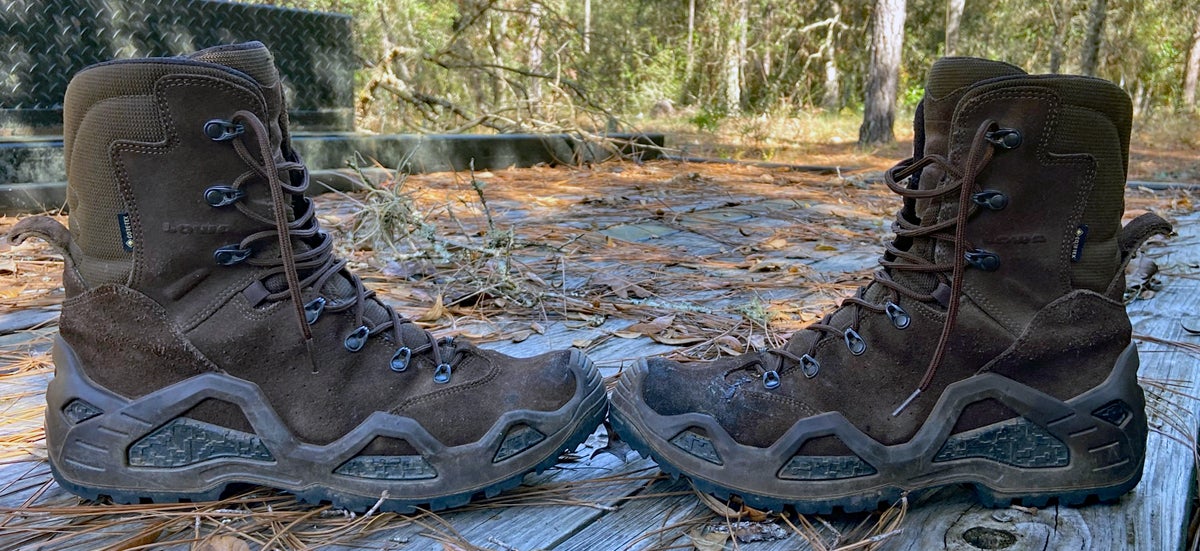 LOWA says, "Z-8S combines the walking comfort of a hiking boot with the support and protection of a hard duty, backpacking boot." I cannot disagree; these boots are comfortable and never once made me feel I needed more boot.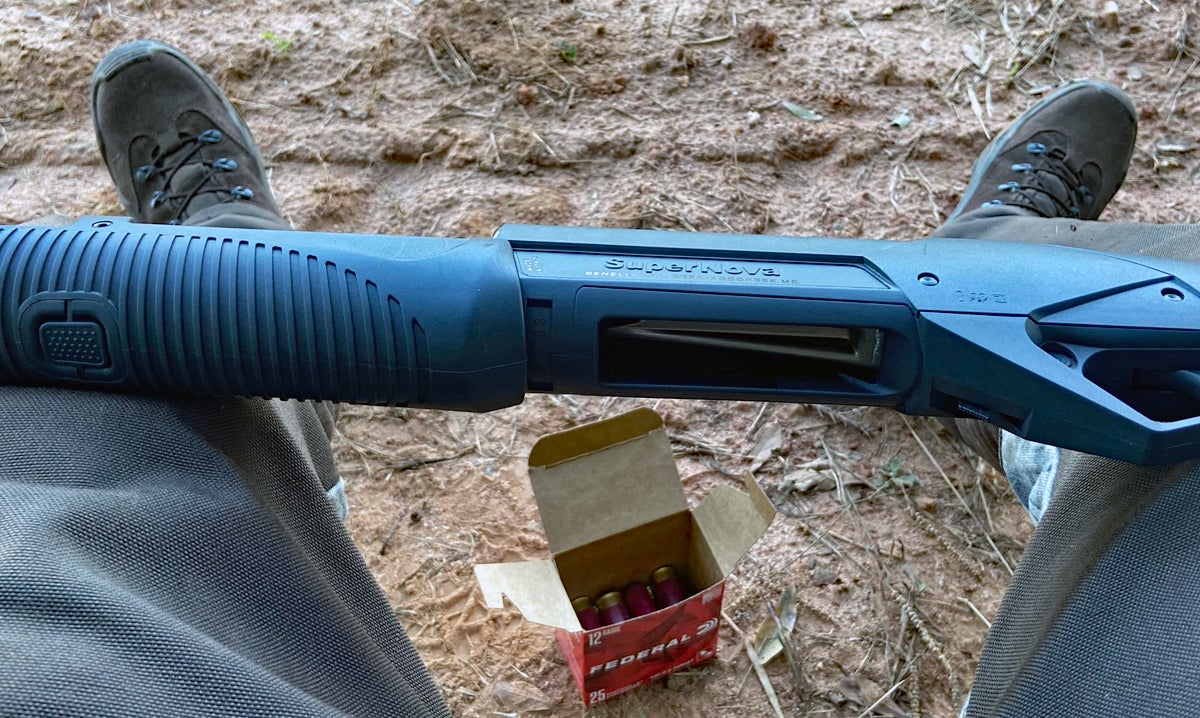 I'll mention that these boots are not insulated, so expect to have chilly toes on cold mornings if you're sitting still (hunting, for instance). That is to be expected and is not a knock against the boots; merely an observation.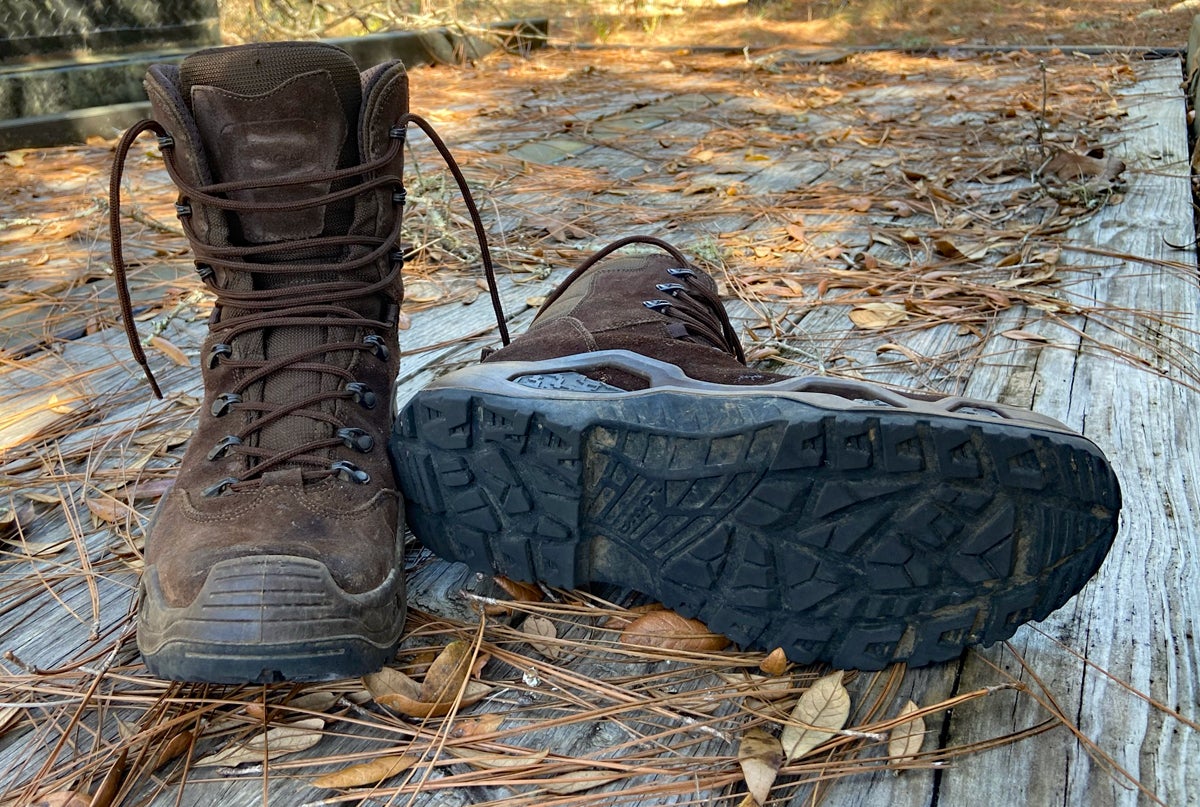 Gotta Have Sole
While the soles of these boots are somewhat aggressive and always kept me stable, when they loaded up with Georgia's clingy red clay I was able to hose them out easily. This isn't always the case; I have some boots that take a lot of hosing to de-clay the treads.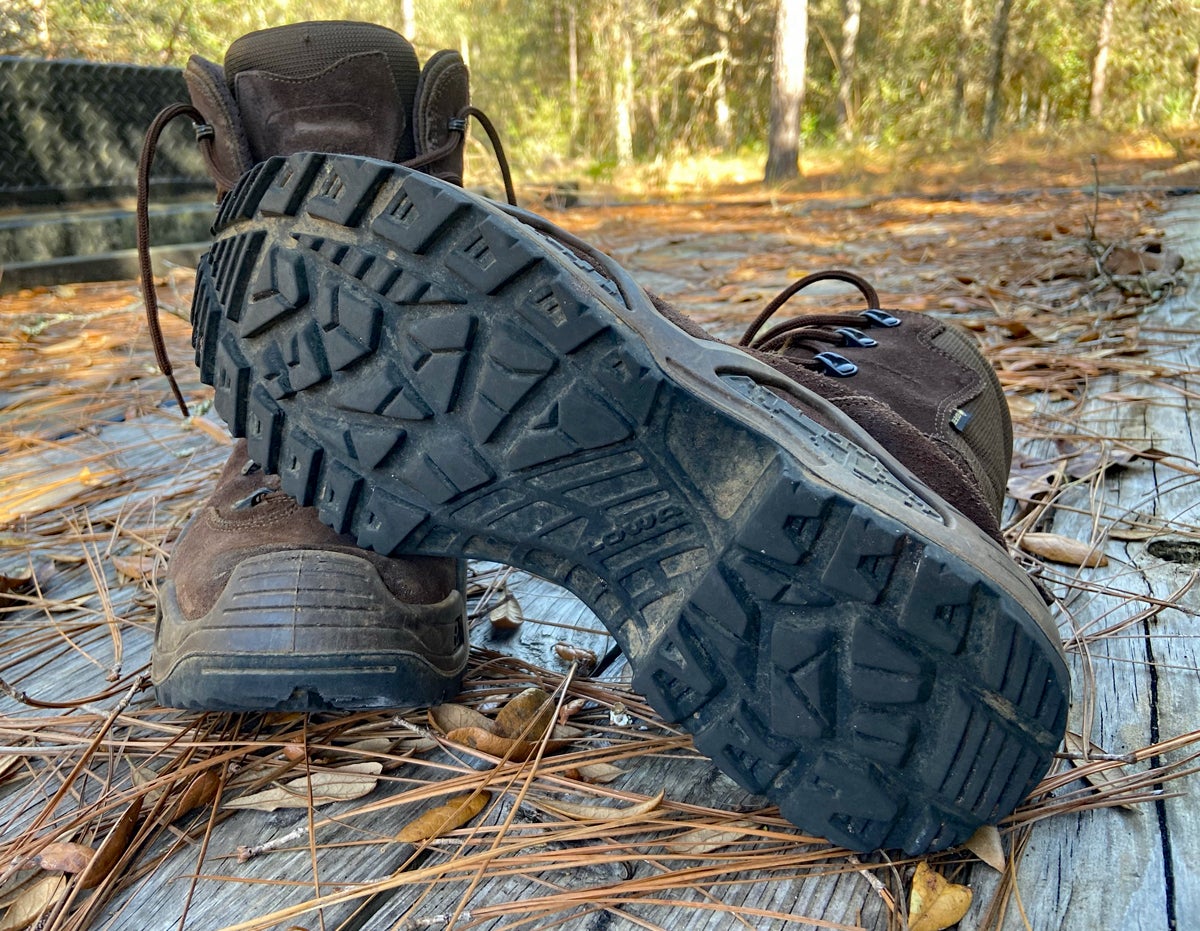 I measure the average tread depth at 3/16″, which is deep enough but less deep than other boots I've owned. This is probably why they are easier to clean.
The Gore-Tex lining is another great help; at the deer skinning shack or in the soggy woods, my feet stayed dry even when my boots got soaked. And we all know that's a great feeling.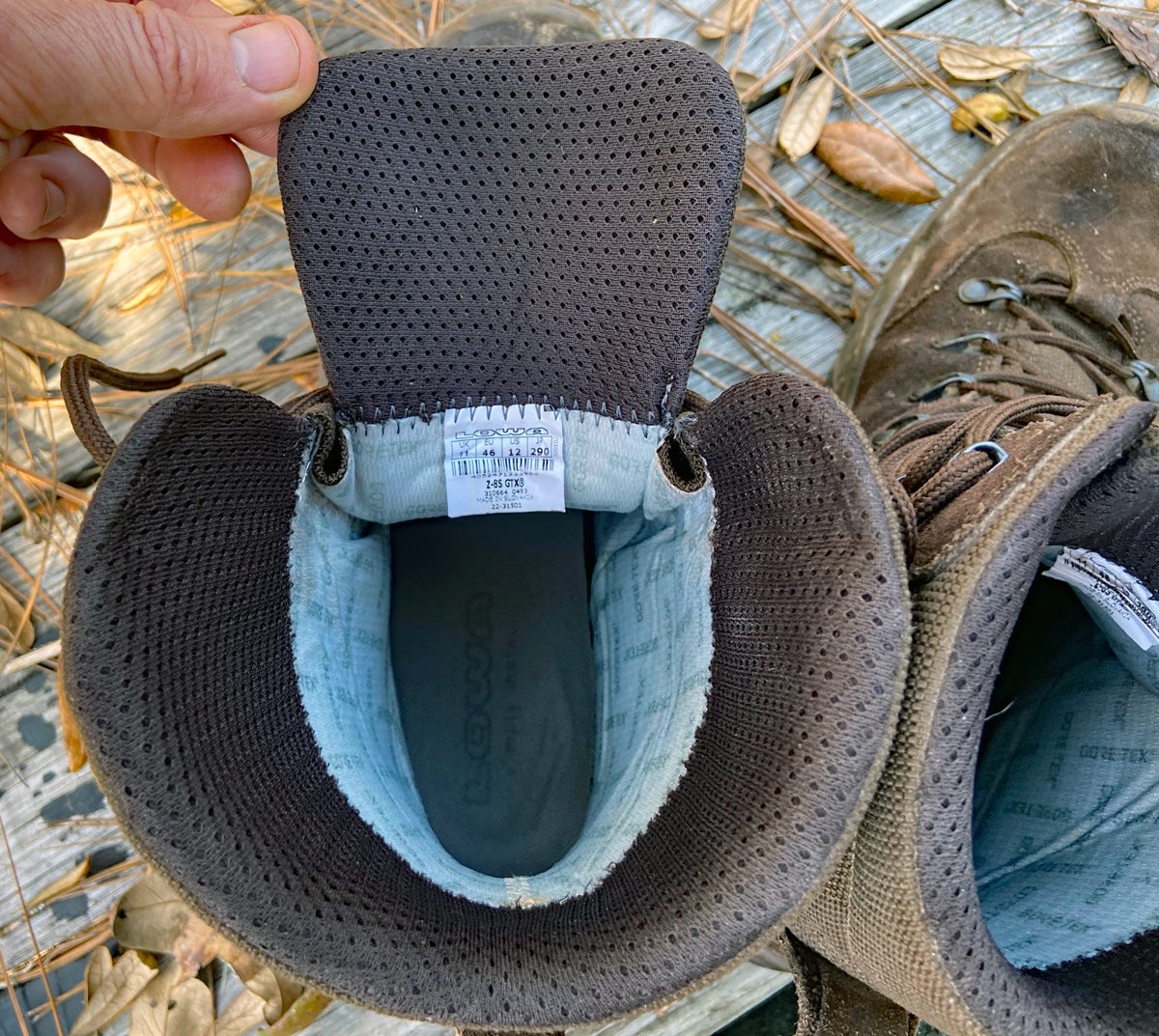 Lacing Up
I had some reservations about this model boot at first, because even though it has a fairly tall 8″ shaft, it doesn't have any speed-lacing hooks, so the laces always stay in their eyelets. Sometimes this makes taller boots tough to put on and take off.
I never lie to you folks; this boot doesn't go on and off quite as easily as one with speed-lace hooks, but the metal eyelets allow for smooth and easy pulls on the laces to make it easy to tighten or loosen the boots. It was more than worth not having to find lace hooks while groggily lacing up for a pre-dawn hunt — and these eyelets don't snag on things or become bent the way hooks sometimes do.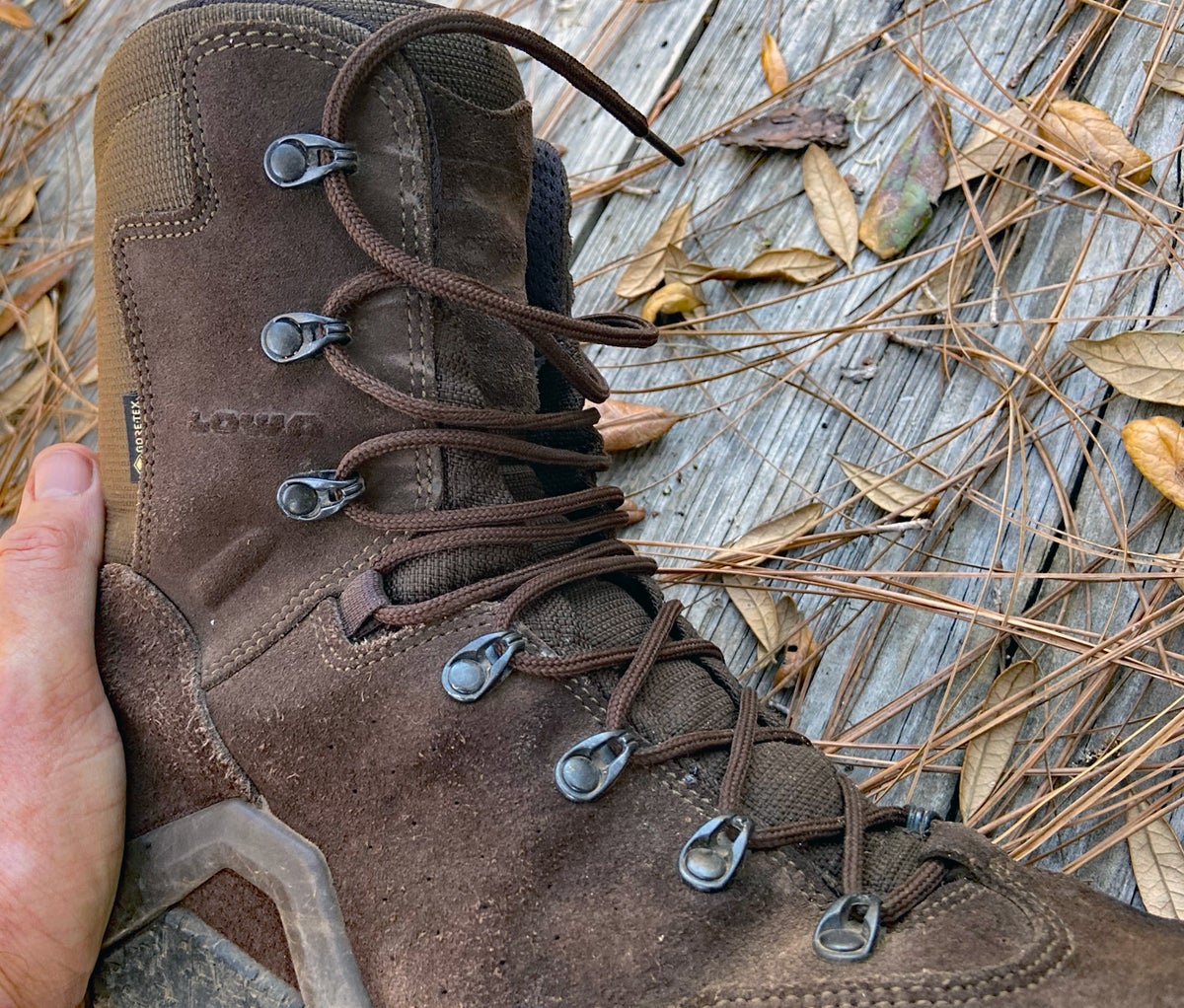 Final Thoughts
I like these boots, and I think they've become my new favorite hunting boots. They're comfortable and protect my feet well, and stitch quality is quite good. They required no break-in, provide adequate arch support, and fit well.
They do all of this while keeping my feet dry and happy, and I believe the Z-8S GTX is the most-comfortable LOWA footwear I have ever worn.
Disclosure
A review sample was provided by the manufacturer. This doesn't affect my review, which contains my honest opinion of the product.