Mule Deer Caught in Barbed Wire Saved by Hunters
Russ Chastain 12.09.20


After spotting a mule deer caught in barbed wire, these hunters helped free it.
Here's something cool that happened to a friend of mine out west in Colorado. He was taking a friend on an antelope hunt and as they were driving along, his grandson spotted a mule deer buck in distress. Long story short, the buck's right antler had become tangled up in a barbed wire fence and they ended up setting it free.
It all began when young Landis, who is not yet 10, sang out to his grandfather Randy: "There is a deer up there."
Randy: "Does it have horns?"
"Yes, and he has his head stuck."
So Randy stops to consider this, reverses the truck to check it out, and in his words, "sure enough there is a big buck all wrapped up in a fence."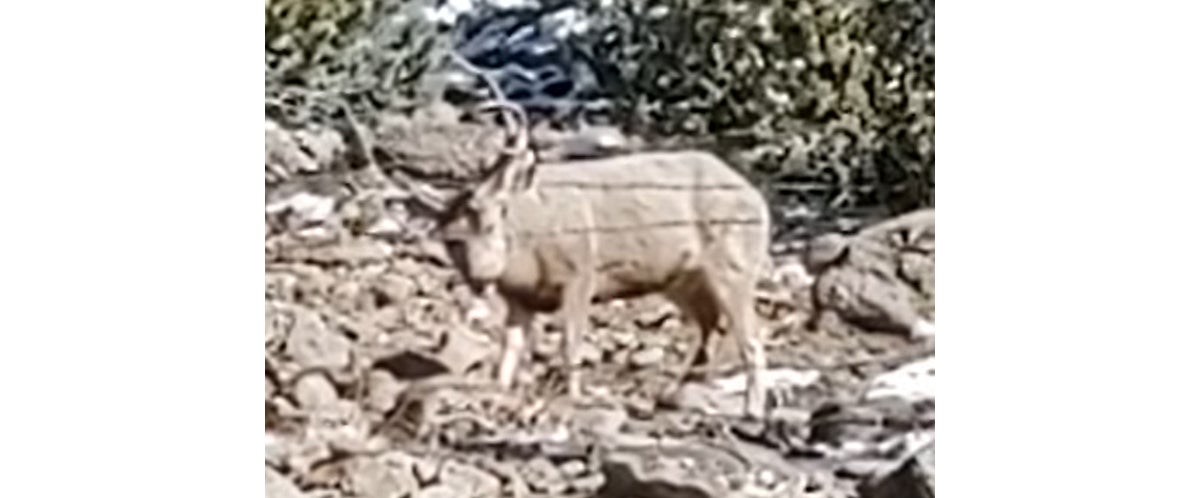 This big fat mule deer buck has its right antler tangled in a barbed wire fence.
Randy called the game warden to tell him they'd found a deer caught in barbed wire. The warden came out and sedated the buck, used a cordless reciprocating saw (think Sawzall) to cut off the ensnarled antler, then gave the buck another shot to wake it up.
I wondered why they didn't just untangle the wire from the antler while the buck was sedated, but it turns out they wanted to go with the fastest method because it's not good for the animal to be sedated for long. Something about the sedative can interfere with the deer's ability to control its body temperature. Hence the second injection, which woke the buck up pretty quickly.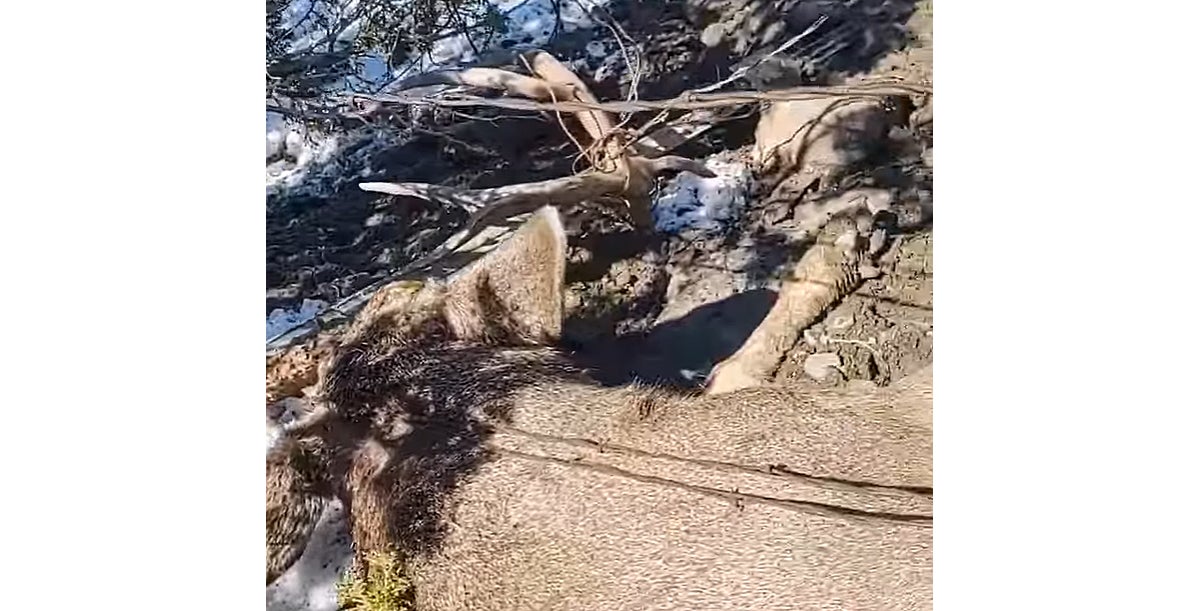 In this screenshot, you can see the tangled antler still in the wire fence after it was sawed off the buck's head.
As Randy said:
"There was a boatload of wire wrapped on the antler and the fastest thing to do was cut the horn off. The warden was worried about the buck being able to control its body temperature. It took about 10 seconds to cut the horn and then he gave a second shot to wake him up, it was pretty fast."
Pretty soon, the big one-antlered buck was back up, but not in the greatest shape. It stood there panting for a while with its tongue hanging out the side of its mouth.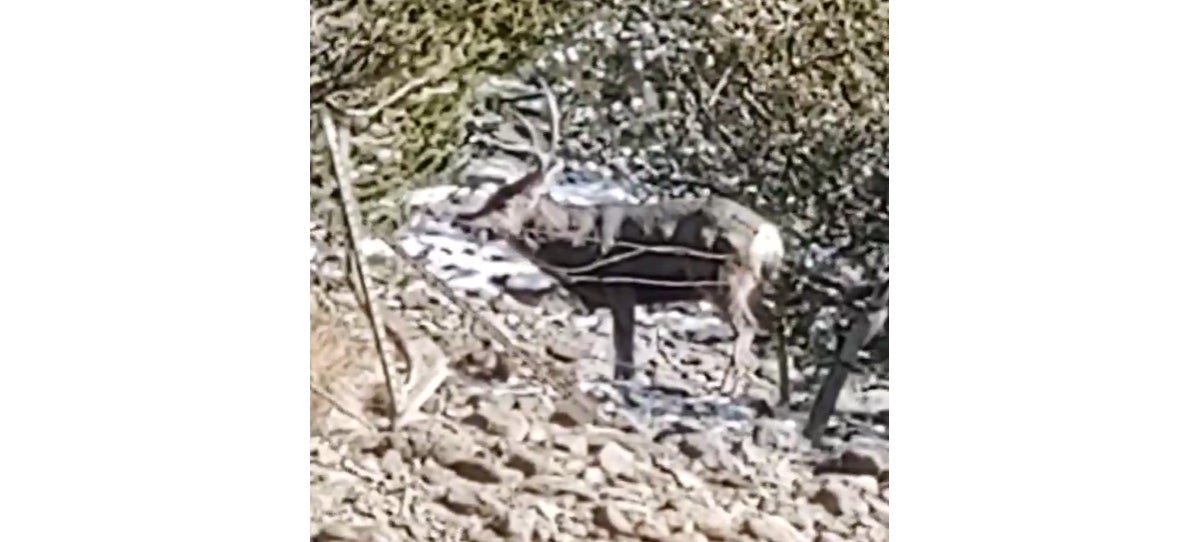 After awaking from sedation, the buck pants with tongue lolling.
After a while, the buck went on its way, and Landis had one heck of a great souvenir to help him remember the day he helped save a buck from a death of slow starvation, or being eaten alive by coyotes.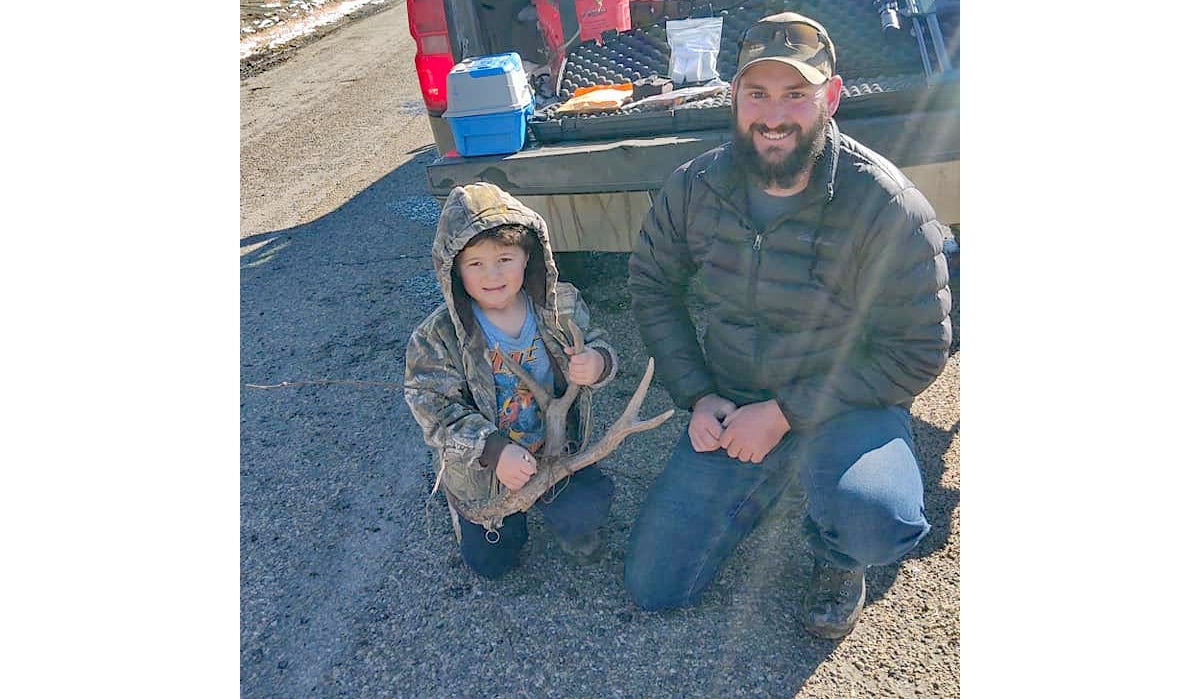 Landis holds the wire-wrapped antler of the buck he saved.
Great job, Landis! Ya done good.
As Randy said:
"This kid is going to have a lifetime of cool stories before he is 10 years old."
Oh, and after that they continued the pronghorn hunt, and naturally, his friend got one.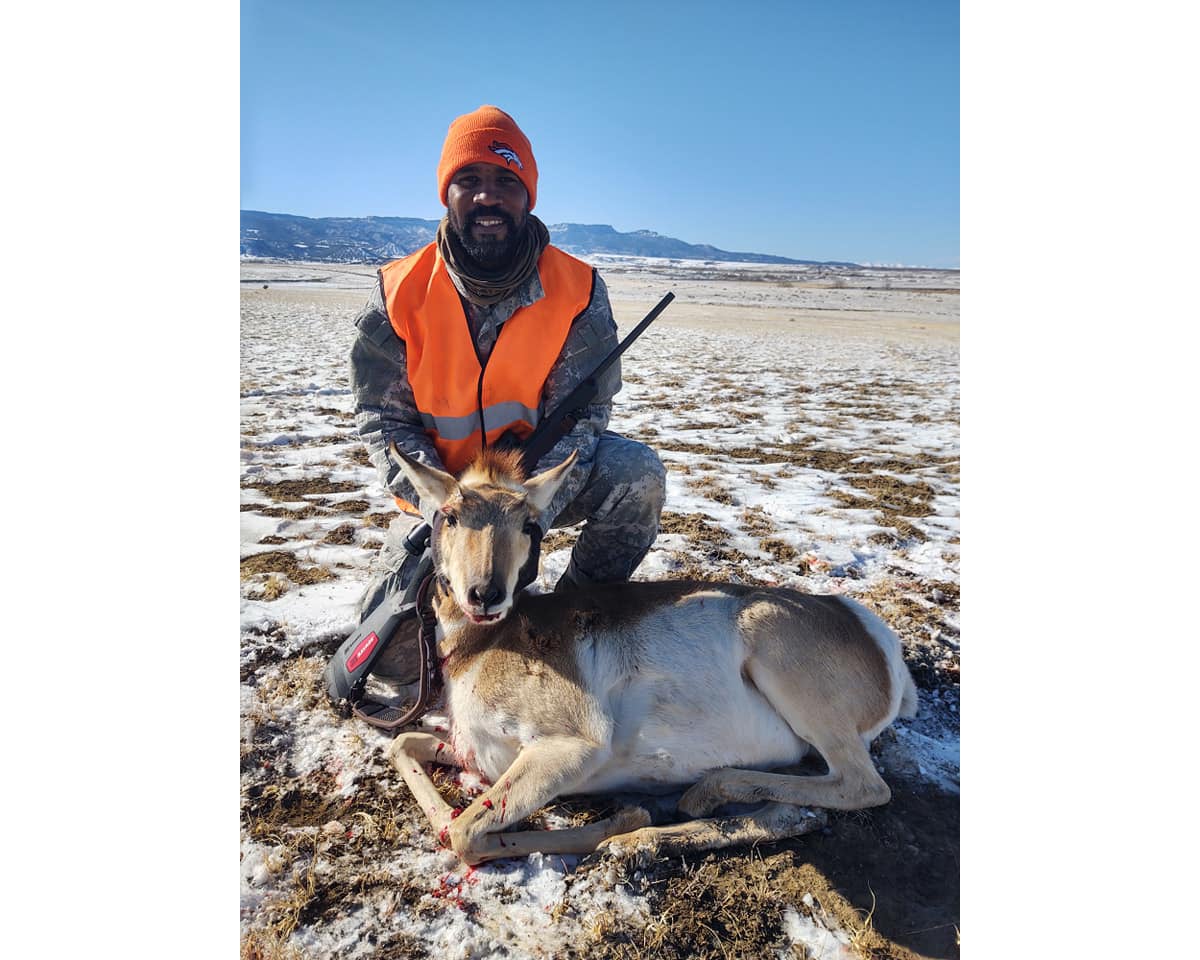 Randy's buddy Ray with his speedgoat, i.e. pronghorn.
It's not every day you set out to hunt antelope and end up saving a deer caught in barbed wire! But as all true hunters would do, they couldn't just leave it to suffer and die. Nice work, guys!