Galco adds Ankle Glove Holster for Kimber K6S 2″ Revolver
Terry Nelson 12.11.20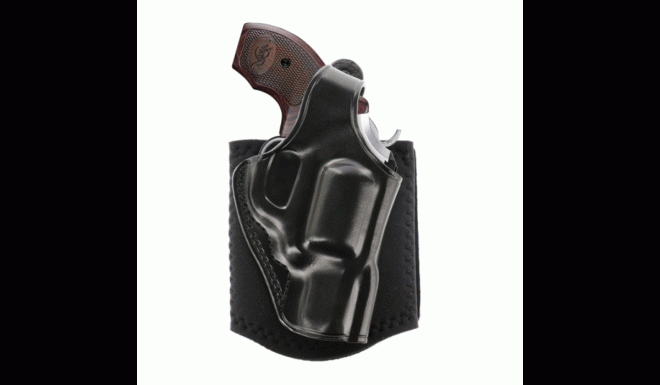 At SHOT Show 2016, Kimber introduced the K6S .357 Magnum revolver with a single model. In 2017, Kimber added four new variations of the K6S primarily with different sight options to include a fiber-optic sight and Crimson Trace grip version. Rear sights on the K6S can be drifted for windage adjustment. This 2″ barrel revolver chambered in .357 Magnum sporting a double-action only (DAO) trigger is built with concealed carry in mind.
It has the flattest design (1.39 inches in width) on the market for a revolver, and still allows for 6-shots instead of the more common 5-shots typically seen on other snub nose models. Some reviews claim the K6S has the best factory trigger on the market. At 23 ounces, the K6S is comparable in weight to other revolvers in its class and comes with a speed strip when purchased. This is a revolver worthy of serious consideration if you choose to carry a revolver on a daily basis.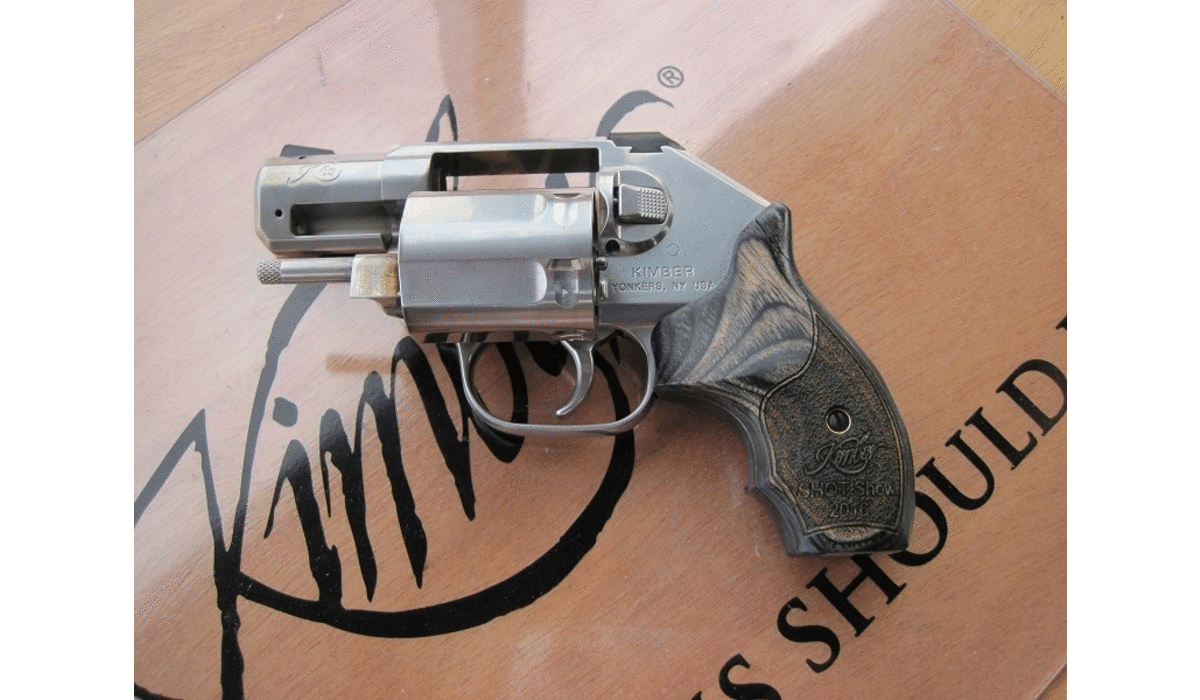 With all of that in mind, Galco – long known for their quality holsters – set about to add an ankle holster system specifically designed for the Kimber K6S revolvers. In the following press release, the folks from Galco describe this new holster addition aimed at the Kimber K6S revolvers:
In a world with a currently uncertain future, many gun carriers are choosing to carry a second or "backup" handgun. Ankle holsters can be ideal in this case, and are particularly useful for gun carriers who are seated for much of the day. Galco's premium option is the famous Ankle Glove™ — now available for the extremely popular Kimber K6S 2" revolver! MSRP for the Ankle Glove fitting the Kimber K6S is $130.00

The Ankle Glove's wide, breathable neoprene ankle band and hook-and-loop closure offer extended wearing comfort and unmatched security. Sheepskin padding between the holster and ankle greatly enhances wearer comfort when worn for extended hours, even in the summer heat. It features a reinforced thumb break for speed of draw and detailed molding for firearm retention. Premium steerhide holster pocket construction ensures long-term durability.

The Ankle Glove may be worn with or without the optional adjustable calf strap (sold separately). The Ankle Glove accommodates ankles up to 13″ in circumference, with an optional Boot Extender™ also available for those who wear boots or have larger ankles.

Galco International, LTD is the designer and manufacturer of Galco Holsters, the premier American-made brand of superb-quality holsters, belts and accessories. Encompassing law enforcement, military, defensive and sporting use, the Galco brand utilizes leather, nylon and Kydex to meet the demands of today's consumers. Women's holster handbags, tactical slings and hunting accessories round out the line. All Galco products are proudly handcrafted in the USA since 1969
Personally, I am a fan of snub nose revolvers and having carried one over the years in an official capacity I definitely like what I see in the Kimber K6S revolvers. With Galco's new Ankle Glove as a carry option, I can honestly say this looks to be a Win-Win combination. What do you think though? Is this a holster you would be willing to give a try? As always, let us know all of your thoughts in the Comments below! We always appreciate your feedback.