Lucid Optics: Precision Shooter/Traveler Gift Edition
Eve Flanigan 12.14.20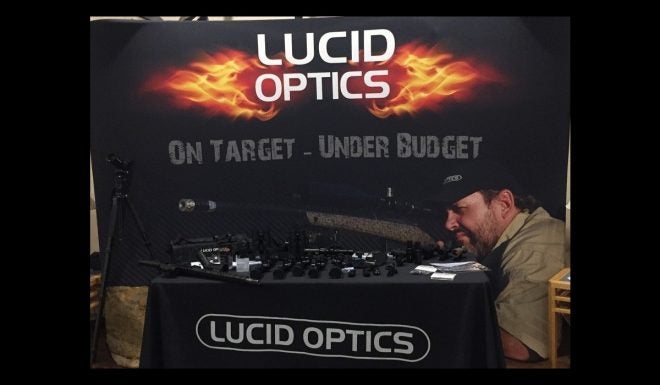 Lucid Optics is a family-owned company based in Riverton, Wyoming. In addition to the products their name implies, Lucid Optics also carries a number of accessories for on and off the range. There's no time like the season of giving to show off a few of them so take all of the following products into consideration when choosing stocking stuffers and other gifts for under the tree.
30mm Top Ring with Bubble Level
It's nice when things are named what they actually are. Lucid Optics' quick-detach scope mounts feature standard, two-screw 30mm rings. Those rings attach on the right and left of the scope, but with the Lucid 30mm top ring, scope mounting is made more precise as the ring has a bubble level in the top. This eliminates the common error of mounting a scope off-level.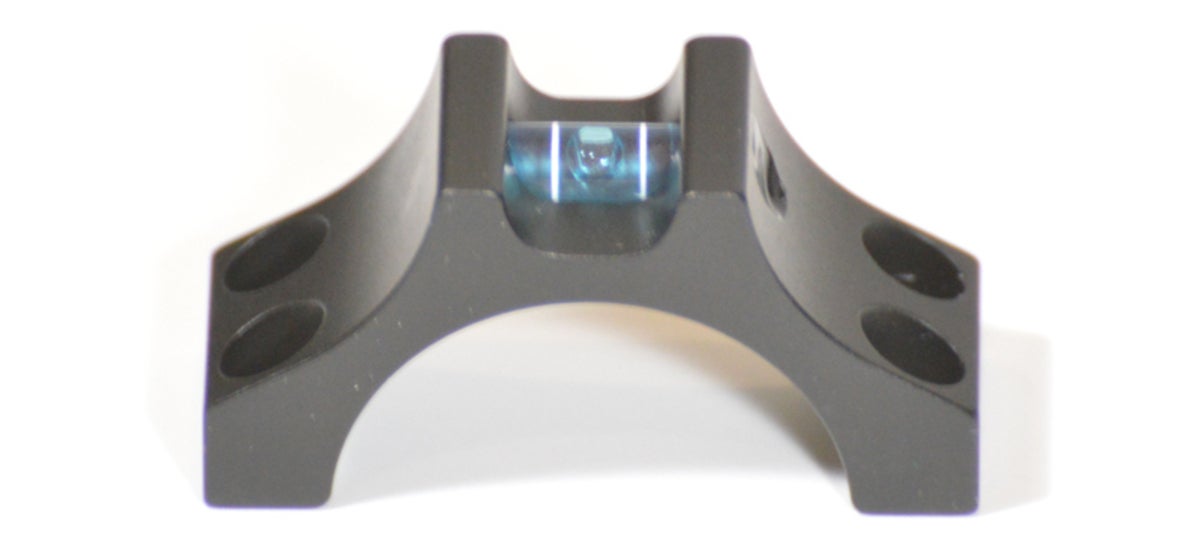 The ring is made from 6061 T6 aluminum, is anodized to mil-spec, weighs 0.2 ounces, and requires no special tools for installation. Also, it carries a lifetime warranty. The Top Ring With Bubble Level is available alone for $39.99, or better yet buy one of Lucid Optics' Pro Series 30mm QD mounts and enjoy a bubble level for only five bucks more than the base model.
Lucid Optics Precision Sight-In Target
If you've zeroed a rifle on a target that made the center of the bullseye difficult to see, or if you've struggled with having a sight-in target that was marked in MOA, but your scope turrets and/or reticle are in milliradians (mils), the folks at Lucid Optics know your pain and have a fix. Their Precision Sight-In Target has nine aiming points on its 18 x 18-inch surface. The gridlines and aiming points are printed in cyan (light blue) on white. As Jason Wilson, founder/CEO is always ready to remind anyone, blue is a color the human eye can focus on steadily. Red and its close relatives on the color spectrum appear to vibrate—definitely not a good thing for precision shooting.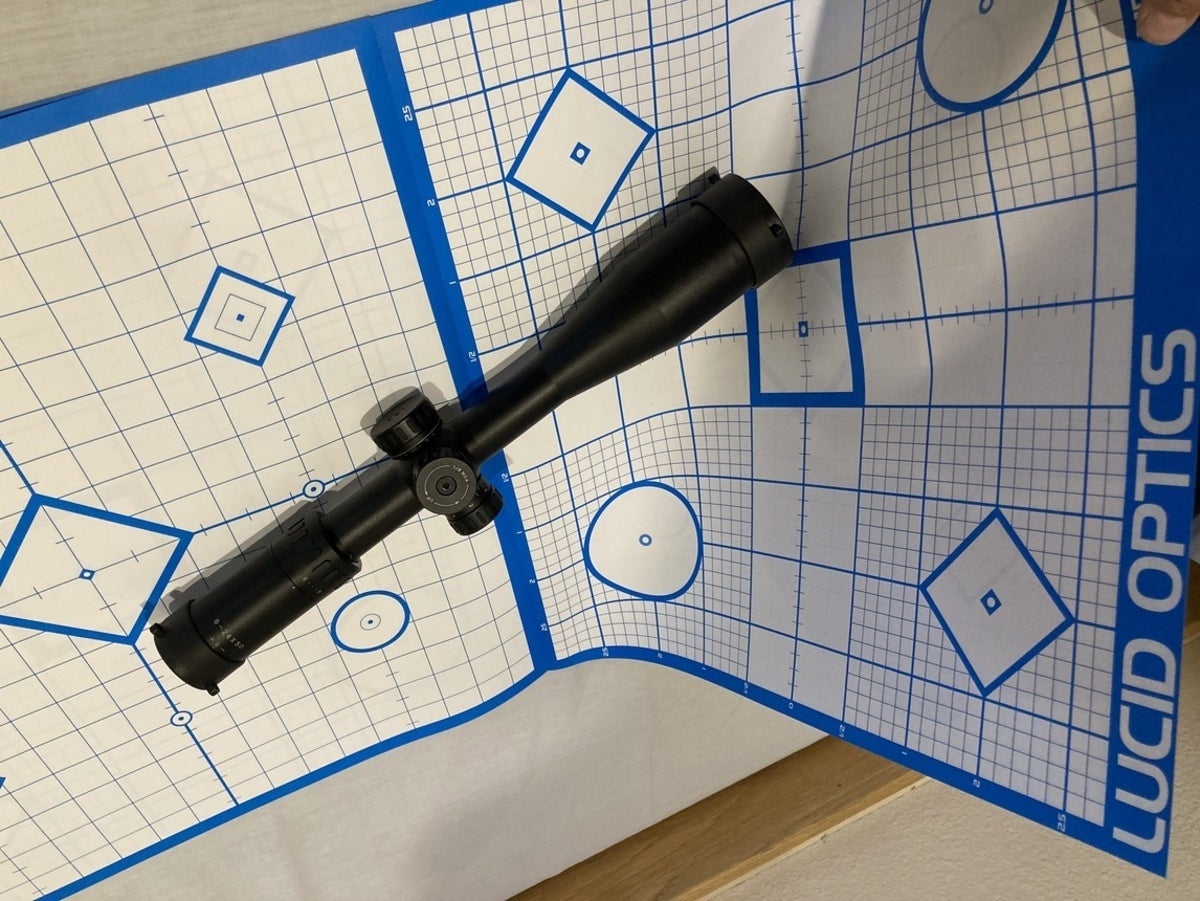 What's great about these targets is that one side has an MOA-based grid; the flip side is mils-based. This eliminates the tedium of working with a target that uses a different metric than your gear. The paper is sturdy and thick enough that the target on the opposite side doesn't show through. It's a real time-saver for the precision rifle shooter. A pad of 20 targets is $19.99.
Tac Pen
Any pen or pencil can double as a weapon, but some are better than others. As a backup defensive tool or as a primary one in restrictive environments like commercial air travel, the Lucid Optics Tac Pen is a useful choice. It's a fully functional, good-looking pen with a pocket clip. It's made from aluminum and makes a darn fine kubaton if needed as such. Pick one up in blue, black, or gray for $19.99.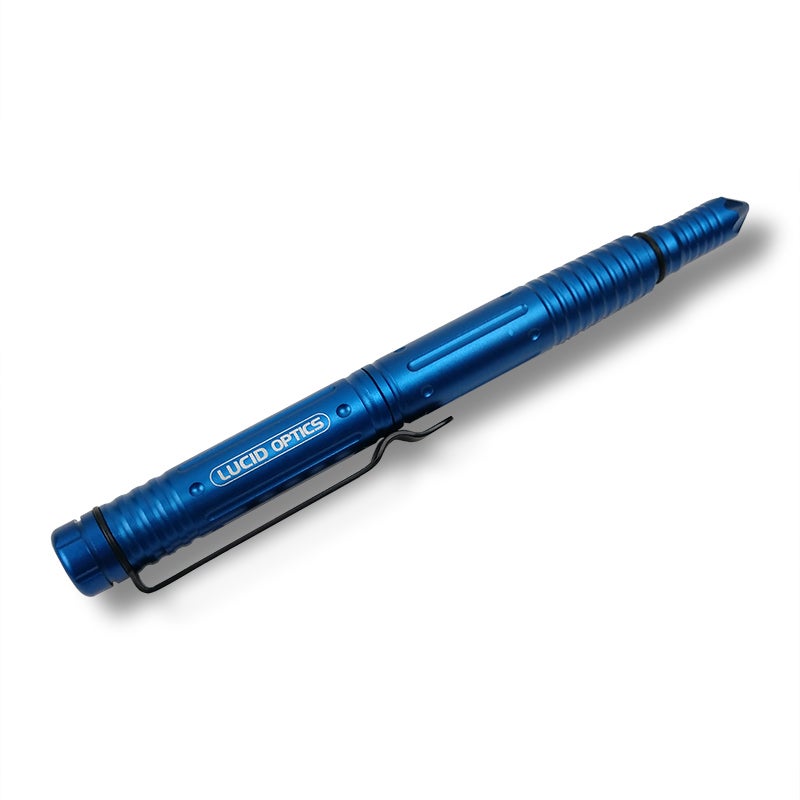 Any one or more of these items would make a great gift for the rifle shooter. The Tac Pen is a top pick for anyone who travels or is employed in an environment that prevents normal tools of self-defense. These aren't the only three accessories Lucid Optics offers. Later this month, I'll share a review of my personal favorite. As always, let us know all of your thoughts in the Comments below! We always appreciate your feedback.