Hunting Gangster?… Peak Skills, High-Accuracy, and a Full Freezer Help
Dr. John Woods 12.17.20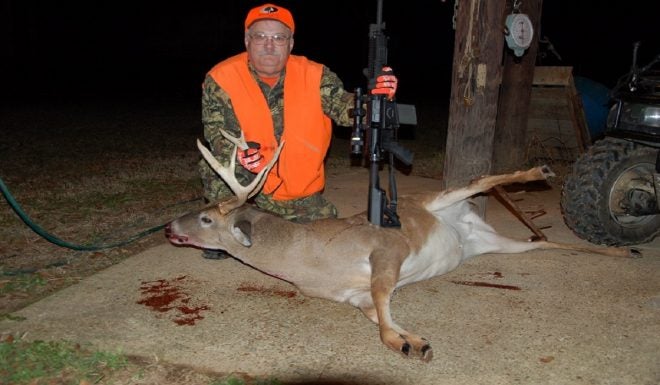 Being "gangster" these days is hip slang for being on the top of your game. It does not have to imply anything negative. For deer hunting purposes, think of it in the most positive realm as being the best you can be. So, how do you get there? How do you become a gangster hunter in your hunting party? By always having the coolest gear? Grander than life hunting tales? Maybe even some true ones?
Everybody likely knows of a hunter(s) that knocks down a good buck every season. Some simply attribute that to good luck, but in many cases it is a well-prepared hunter who has done all the right things to align the stars in their favor. These hunters make their own luck by practicing sound hunting techniques and avoiding screw-ups. Good hunting skills are an acquired performance behavior. Luck may play a part sometimes, but most often not at all.
First off comes good planning and mapping out a strategy accounting for all the possible variables that can impact positive hunting success. If this needs to be written out, then so be it. In fact, that is not a bad idea to have your seasonal plan drawn out on a camp wall map so it can be visually seen, studied, modified, and adjusted. Many hunters are visual learners anyway.
Once your plan starts taking shape, then begin to execute parts of it by logical choice leading to hunts that will maximize productivity. You know what things you are best at, so fine tune those, but don't neglect other aspects. If you bow hunt, then heighten your practice shooting regimen from all angles and heights. Sharpen your broadheads and check your bow sight.
If you are a gun hunter, then make sure your firearm is dead on and that you have ample fresh ammo for a season's hunt. Clean the optics, install your sling, and double check the safety. Pre-load your magazines, but not the rifle. Review your hunting stand locations or move them ahead of the season opener. Be sure all stands are maintained and secure. Clear shooting lanes as needed. Set up deer attractants, scent drips, and mock scrapes. If you use supplemental feeds, get those out now. Get all your personal gear in order, inventoried, and packed. Sharpen skinning knives. Gangster hunters? Well, maybe the analogy is over-played, but the concept of being hyper-prepared to engage deer with the best hunting plan possible, is certainly not. Start now to get your plan worked out and deployed.