Curious Relics #003: ArmaLite AR7; From Pilots to Cowboys!
Sam.S 12.30.20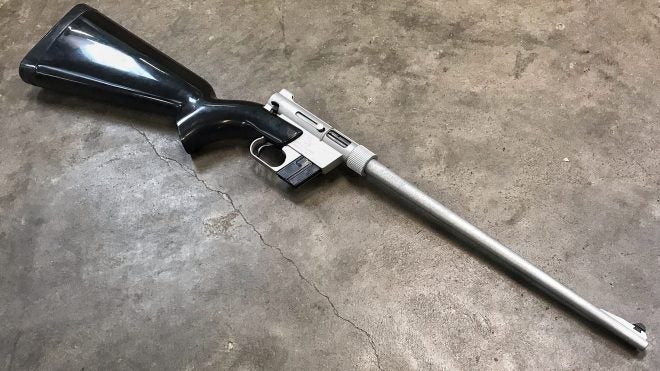 Welcome to our recurring series of "Curious Relics." Here, we want to share all of our experiences, knowledge, misadventures, and passion for older firearms that one might categorize as a Curio & Relic  – any firearm that is at least 50 years old according to the ATF. Hopefully along the way you can garner a greater appreciation for older firearms like we do, and simultaneously you can teach us things as well through sharing your own expertise and thoughts in the Comments.
Understanding the firearms of old, their importance, and their development which lead to many of the arms we now cherish today is incredibly fascinating and we hope you enjoy what we have to share, too! Like this AR7, for example.
Welcome back to anyone kind enough to tune in for #001 and #002! Also welcome if you are a newcomer to this fun biweekly segment of AllOutdoor. This time around I am going to cover the ArmaLite AR-7 Survival Rifle or AR7 for sake of word count. Most people will probably recognize this design by Henry Repeating Arms' very own U.S. Survival AR-7. It may surprise a few of you out there to know that this design dates back to the late 1950s and obvious or not by the name it was developed by ArmaLite who would go on to changing the firearm world with its AR-15.
Note: All photos of the silver AR7 are of a Charter Arms AR7s. The original ArmaLite AR7 Rifle was all black besides varying stock colors. I do only have one photo of a true ArmaLite AR7 and it will be labeled as such down the line. All others will only be extremely similar later variants.
History Abridged: ArmaLite AR7
Eugene Stoner is the father of many notable firearm-related engineering accomplishments and many will associate him with his AR-15. What some of you may not know is this all kicked off with him being Chief Engineer for ArmaLite Inc which was a division of Fairchild Engine & Airplane Corporation. Both entities would cease operation by the 1980s.
During this time in the early 1950s, Eugene Stoner tinkered with various firearm designs which saw very little production or notoriety. The first initial inkling of success came via the ArmaLite AR-5, a survival-style bolt-action rifle that was chambered for 22 Hornet which was a popular cartridge at the time and perfectly suitable for a survival situation.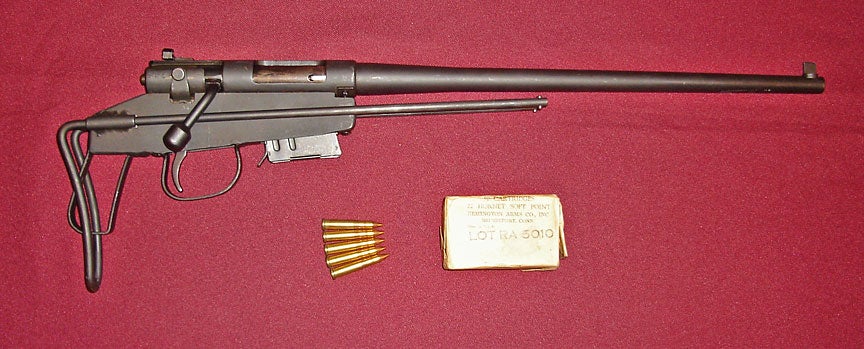 The AR-5 Survival rifle was adopted as the MA-1 by the US Airforce in 1956 and although it did not fully or formally phase out the over-under 410/22 Hornet M6 Survival rifle or the previous M4 collapsible wire stock bolt action(pictured above), it was in fact preferred for its five-round capacity, the capability of rapid-fire, and parts being able to be stored in the foam-lined plastic stock.
The US Airforce had a large inventory of the M4 and M6, so the AR-5 rifle was rarely issued, but the contract was filled nonetheless! This rifle established ArmaLite in a big way and encouraged them to improve on their designs and shoot for more military contracts. Enter the ArmaLite AR7 in 1959!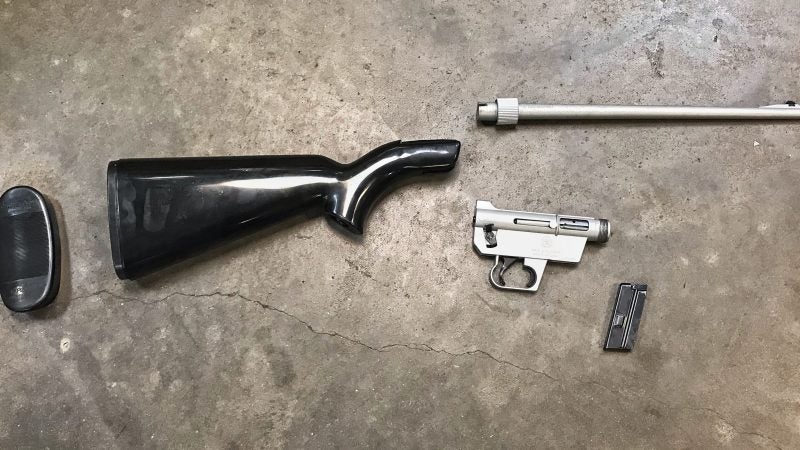 A very surprising misconception is that the US Airforce officially adopted the AR7, but through my research, I have found this to be false. In fact, the AR7 though potentially used by the US military never saw any formal adoption. The AR7 was actually an effort by Eugene Stoner and ArmaLite to bring a survival style rifle to the civilian market.
The AR7 was designed off the base fundamentals of the AR-5/MA-1 Survival rifle. It was to be chambered in a small caliber, be light enough to tote around, float if dropped in water, and collapse/be disassembled into the stock. ArmaLite would produce the AR7 (or marketed as the AR7 Explorer) from 1959 to 1973 but the design would be licensed and reproduced all the way up till now where Henry Repeating Arms currently makes one!
Notable Design Features: ArmaLite AR7
The original ArmaLite AR7 was produced in three different stock colors (black, brown, and green). The brown and green stocks tended to have an almost flowing pattern of different shades of colors. The receiver and barrel were always black. The AR7 was particularly light because the barrel itself was steel-lined aluminum. Some other notable features of the original AR7 are as follows:
The stock was foam on the inside in the first iterations drawing from its AR-5 cousin but quickly moved to common plastic versions
The stock only had room for one 8-round magazine (internal stock efficiency improved as time went on)
The receiver could not be put into the stock with a magazine inserted in it(later designs such as Henry Repeating Arms have made this possible)
The plastic stocks were prone to cracking(same with the later Charter Arms).
The original AmraLite AR7 did not have a spot for a scope mount but did feature an elevation adjustable rear peep sight and the front sight was a drift-able wedge for windage.
The AR7 usually came in a blue, black, and white cardboard box with instructions and I am sure some sort of warranty card
The manual was very vague on the care necessary for the proper function of the AR7 and as a result, many believe the design was flawed and that the rifle is/was a jam machine.
One design feature that ties in with the previous one is probably the most notable of all! The gun itself does not have a dedicated feed ramp. The feeding is entirely reliant on the condition of the magazines.
Specifications: ArmaLite AR7
For now, I am going to cover the specs of the original ArmaLite AR7. In part two (Curious Relics #004) I will include variations like the Charter Arms Explorer II pistol! Maybe in a future part, the Explorer II will get its own article. As far as the beginning of this incredible lasting design look to the specs below:
Years Produced: From 1959 to 1973
MSRP In 1964: Roughly $50 ( $416.45 in 2020)
Chambering: 22 Long Rifle
Barrel Length: 16.125 Inches
Assembled Length: 35 Inches
Disassembled Length: Roughly 16.5 Inches
Weight: 2.5 lbs
Operating System: Straight Blowback
Action: Semi-Automatic
Rear Sight: Elevation Adjustable Peep
Front Sight: Drift-able Windage Adjustable Wedge
Magazine Capacity: 8-Round Magazine (later higher capacity magazines did make an appearance)
End of Part I: ArmaLite AR7
Well, ladies and gentlemen, we are closing out the first half of a two-part segment on the ArmaLite AR7. Soon enough Part II will come along and I will come back in and link to it here. Till then keep an eye out for some more information on a truly interesting firearm that does not get as much attention as it deserves. I hope to get the chance to go over some more juicy details on the AR7 soon!
In closing, we here at AllOutdoor hope you enjoyed the newest segment and maybe even learned something you did not know before. So what do you think of this design? Do you want to go out and find one to have for yourself? Did you know it was made long before Henry Repeating Arms brought it back? As always, let us know all of your thoughts in the Comments below! We always appreciate your feedback.
More reading on the AR7 Survival Rifle: