Shadow Systems MR920: the Quest to Build the Perfect Pistol
Eve Flanigan 01.19.21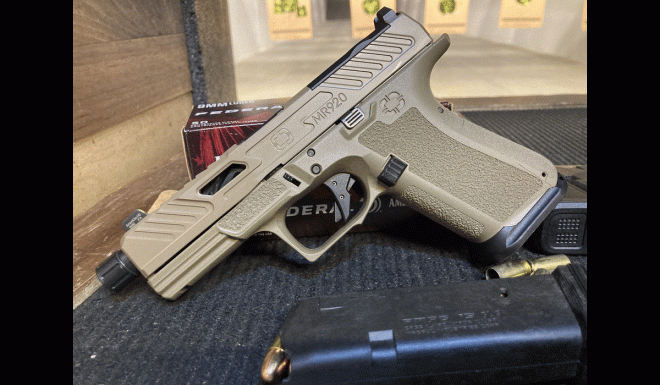 Shadow Systems, based in Plano, Texas, has come up with a series of pistols made for using. I had a chance to meet with factory reps and learn more. The occasion was the Blue August Gun & Outdoor Writers' Conference near Dallas in 2019. And Shadow Systems, a relatively new gun maker established in 2016, was on scene to show off the current and upcoming generations of their handguns.
At first glance, the profile of a Shadow Systems gun suggests "Glock," but there is much more behind these unique pistols. Shadow Systems' latest series is based around Model MR920, which has a compact size and Glock 19 profile.
Like other modern striker-fired pistols, the MR920 Combat and its competition-flavor stablemate, the MR920 Elite, ship with two interchangeable backstraps. These backstraps are not simply bigger, they also change the grip angle to match the shooter's natural point of aim. Old 1911 fans who want to make the transition to a polymer gun but hate the grip angle no longer have to settle, because the MR920 offers that just-right fit for virtually everyone.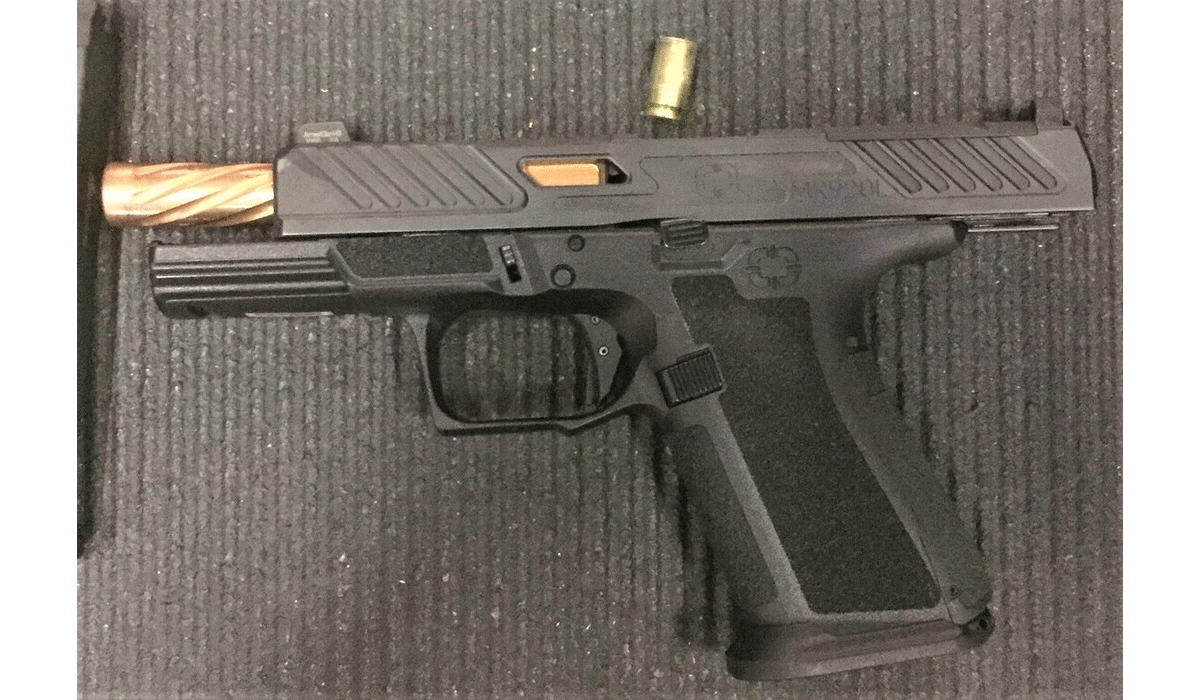 Recoil management is built into the gun. A beavertail grip and gritty-but-not-abrasive texture that runs 360 degrees around the grip help manageability. Texturing and thinning were done at touch points on the frame, including the strongly undercut trigger guard. And on the Elite model, you'll find one sizable cutout on each side of the slide.
High-performance construction continues with the action components. There's a flat-face trigger with a familiar passive safety block. The pull is 4.0-4.5 pounds. A 416R stainless match grade barrel is traditionally rifled, and barrel threading is optional.
Shadow Systems engineers gave special consideration to solid mounting points for optics; MR920 slides have optic-milling as an option. Attachment points are reinforced and the holes are angled slightly forward to resist loosening when the optic is used as a racking lever. For those who want to avoid doing so, there are serrations on the front of the slide. Further stability for optics is achieved by universal drilling in the optic cuts, which can accommodate most currently popular brands of red dot without the added layer of a mounting plate.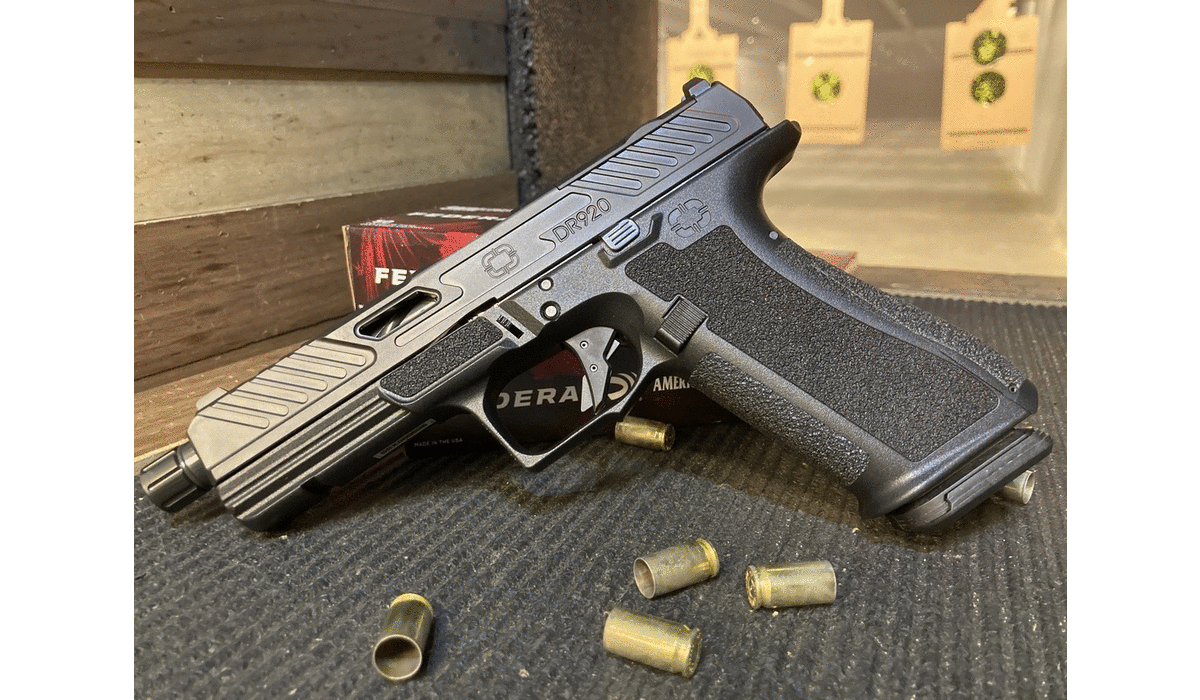 Reliability of the product is a non-negotiable requirement of the Shadow Systems team. Their guns are made for high performance, but not at the expense of knowing a trigger press will produce the desired "bang" without fail.
One of the biggest frustrations of buying a gun that's not being produced by the millions is a lack of holsters. That's not a problem with the MR920 or the upcoming DR920; they should fit inside any holster made for Glock compact or full-size pistols.
At the conference, we got to handle and shoot Shadow Systems pistols, including the MR920 and a prototype of the DR920. They performed just as promised, with softened recoil and a very smooth trigger.
As I used the front cocking serrations to rack one that was outfitted with a red dot, I realized the slide had become very warm, almost hot to the touch. That's a side effect of lightened materials. The vendor pointed out that it's rare to use a pistol as heavily as we were that day, with a dozen or more writers firing one five-round mag after another through the same gun.
Never did I observe a malfunction with these pistols.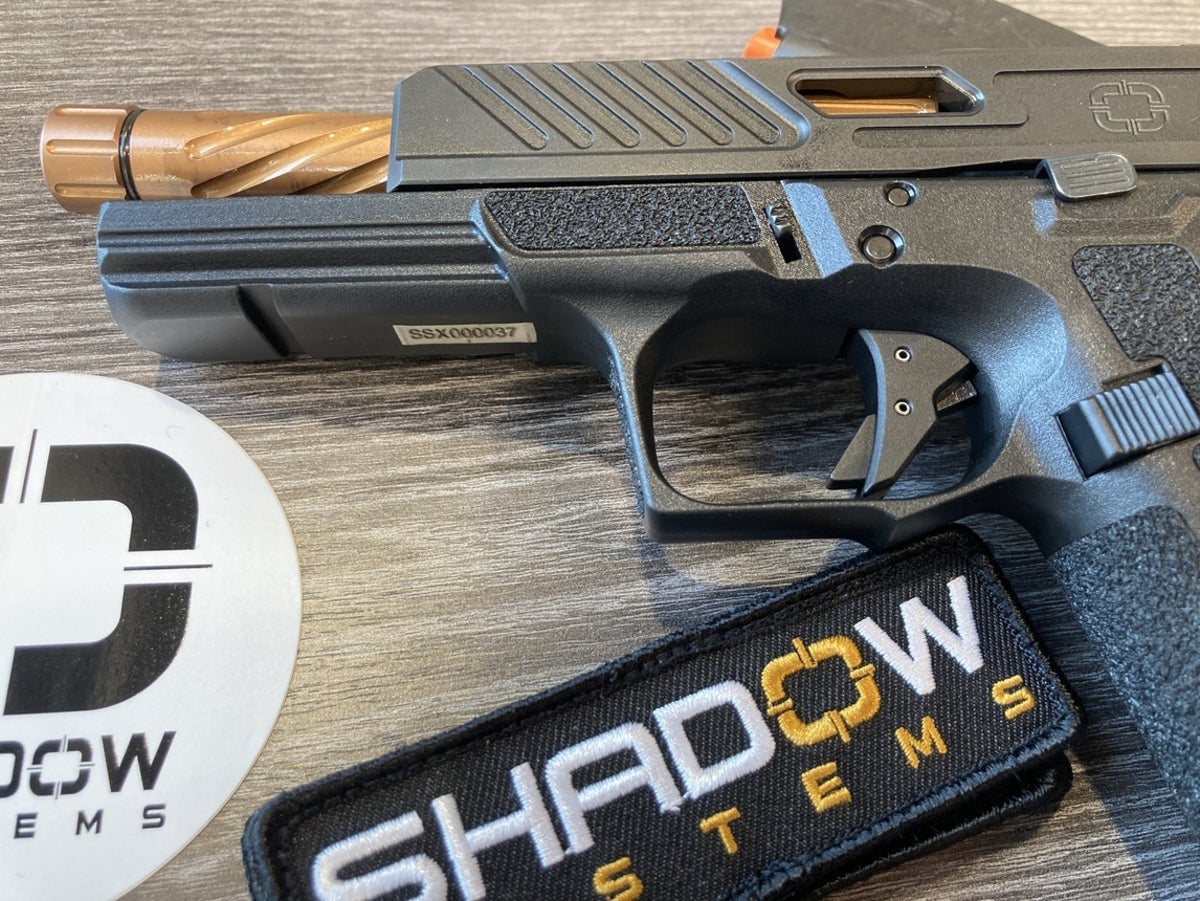 If you're looking for the perfect carry gun that nobody else has that will always go "bang" when you want it to, Shadow Systems could be a perfect fit. Prices start in the mid-900s. The MR920 is available through retailers and via direct order. As of this writing, Shadow Systems is, fortunately for them and unfortunately for shoppers, backlogged and not accepting new orders.
MR920 MSRPs are currently listed as $799 for the Combat model, $969 for Elite, and $999 for the Elite Long Slide.
Specifications:  MR920 (base model)
Caliber: 9×19
Action: Striker fire
Weight: 23 ounces
Frame: Textured polymer
Length: 7 ⅛ inches (unthreaded)
Height: 4 ¾ inches
Slide Material: 17-4 Stainless Steel
Barrel Material: 416R Stainless Steel
Trigger pull: 4.5-5.0 lbs
Capacity: 15+1
Front sight: Green Outline, Tritium Dot
Rear sight: Black Serrated
Options:
Frame color: Black or FDE
Slide Coating: Black Nitride or FDE Cerakote
Barrel: Threaded or Unthreaded
Barrel Finish: Black Nitride or Bronze TiCN
Optic Cut
We are committed to finding, researching, and recommending the best products. We earn commissions from purchases you make using the retail links in our product reviews. Learn more about how this works.