2021 will bring us a bunch of new Buck knives. (Image © Buck Knives)
Buck knives is introducing a variety of new knives for 2021, and there's quite a selection. From fixed blades to auto and assisted opening to EDC folders and a cool compact frame lock folder called Budgie, Buck is clearly moving forward with their product line.
These are mostly made in USA, and all of them are guaranteed forever.
Here's the rundown, with links to the new stuff. Most is slated for availability in March 2021, but the imported EDC Folders are available now.
Pro 100 Series Fixed Blades
100 Series Buck knives are some of the most iconic and easily recognized fixed blade hunting knives ever made (shown in profile in their famous "knife chopping a nail" logo). Several models in this series will be available with S35VN steel and OD green canvas Micarta handles instead of the classic black handle. These are all made in the USA and should be available in March.
Buck 119 Special Pro (Image © Buck Knives)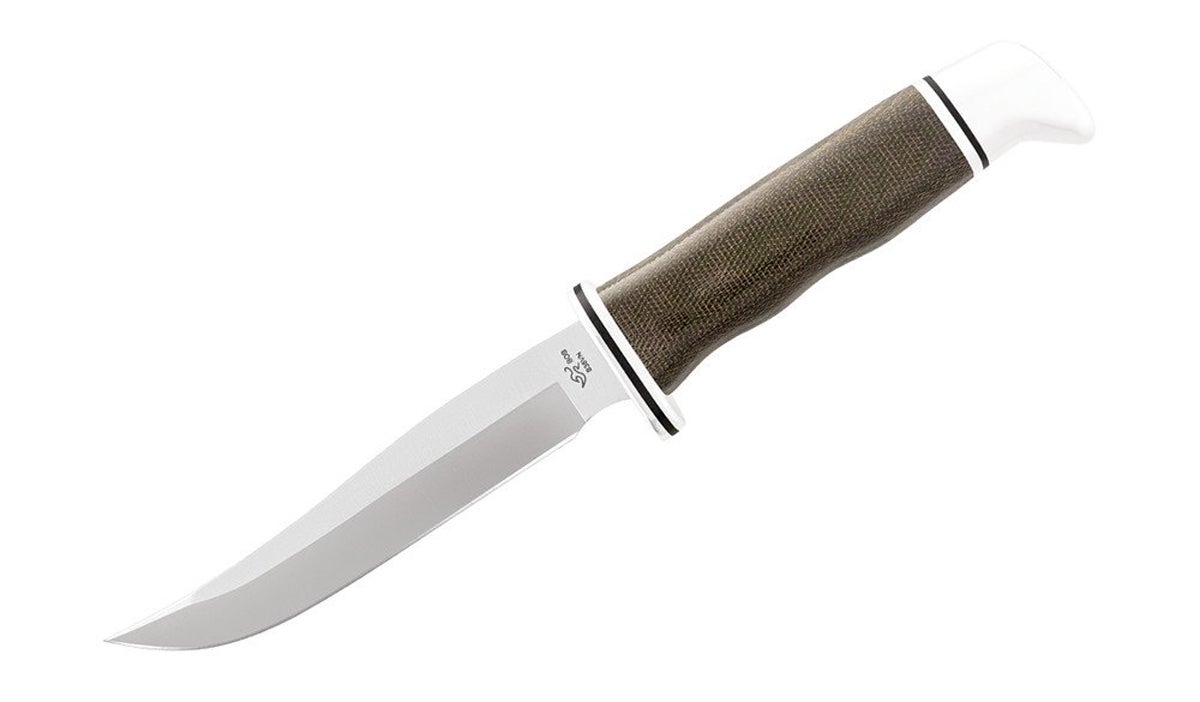 Buck 105 Pathfinder Pro (Image © Buck Knives)
"This collection of knives has proven to be the bedrock of our product line for the past 50-80 years, proving the designs are functionally efficient and aesthetically timeless. To further maximize performance and responding to customer demand, we endeavored to provide the best of both worlds in this upgrade with premium steel and a resiliently attractive Micarta handle to create the next generation of classics," said Chris Bourassa, Director of Marketing and Product Development for Buck Knives.
New Assisted and Automatic Opening Paradigms
Buck says they're reintroducing their Shift Mechanism™ bolster locking technology in two sweet Paradigm folders, one with assisted opening and one automatic knife. They say they are "redesigned with sleek lines, superior S35VN blades, G10 handles, and Cerakote® coated bolsters." Both models can be had in black or brown. Made in the USA, available in March.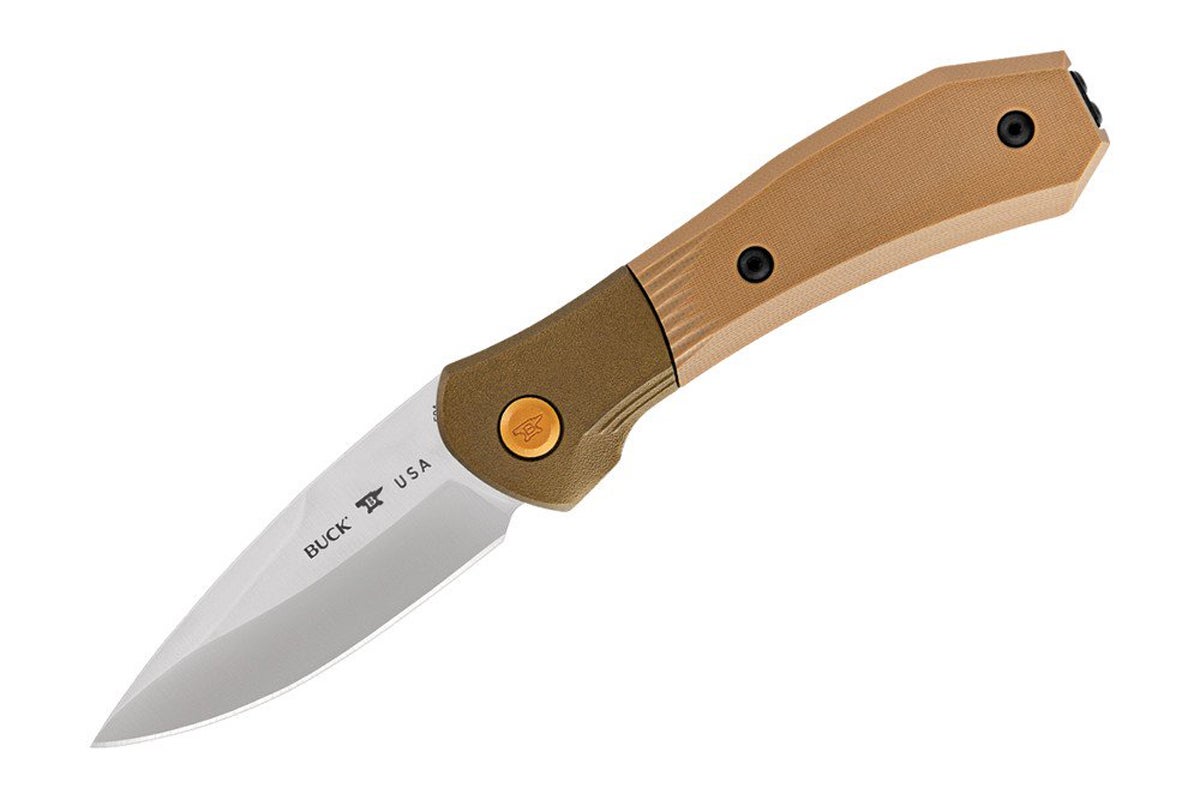 591 Paradigm Shift automatic knife (Image © Buck Knives)
417 Budgie
The Budgie is a stumpy, wide-bladed framelock folder with 2″ blade and G10 handles in black or "green natural." Features of this slim & handy EDC folder are belt/pocket clip, large thumb hole for opening, lanyard loop, and textured frame lock so your thumb won't slip when it's time to fold 'er up. Made in the USA, available in March.
Buck 417 Budgie (Image © Buck Knives)
Imported EDC Folders
Buck has some newly-imported knives with some great features and nice prices. These include ball bearing flippers, an all stainless steel framelock, and a cleaver-shaped folder. All feature 7Cr steel and can be had right now. Here are some of the options: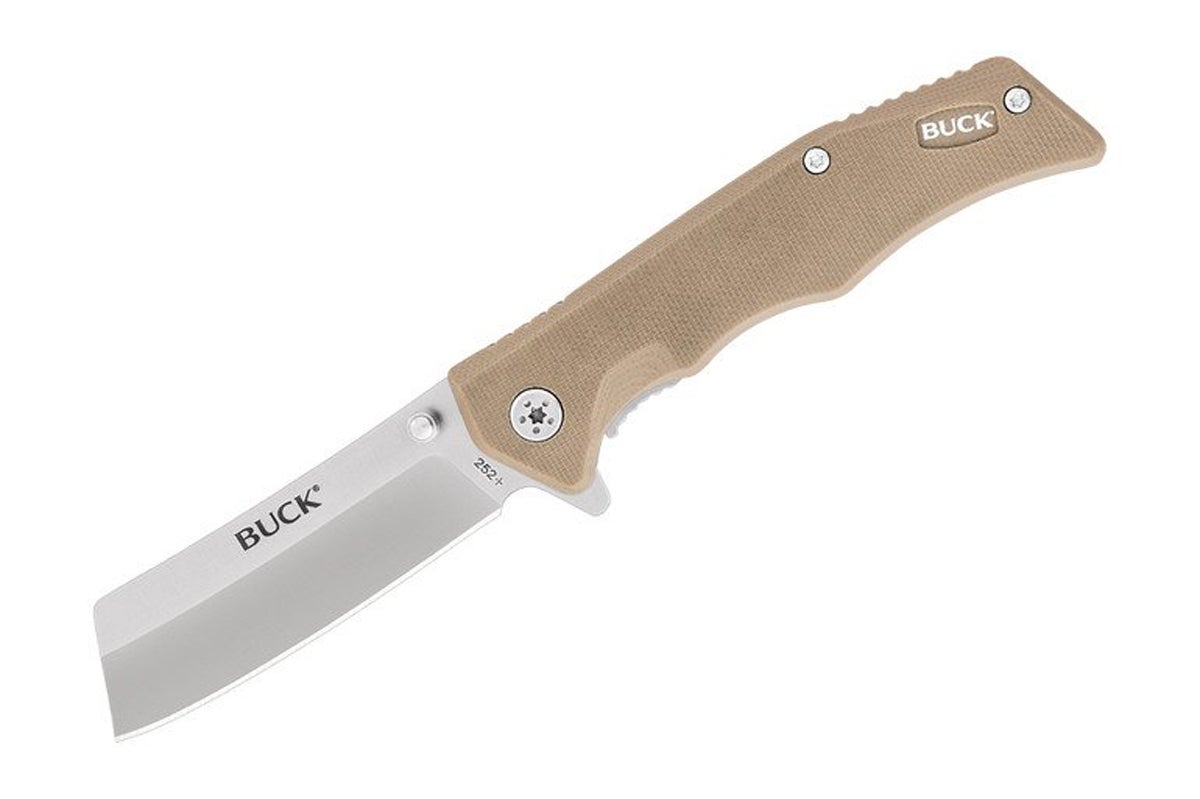 The Buck 252 Trunk (Image © Buck Knives)
"Buck Knives continues to focus our energies toward products that meet a need, deliver exceptional performance, and maintain the underlying craftsmanship and authenticity our organization has stood on since 1902. We believe this class of everyday carry products communicates value, performance, and a level of innovation few can match and our customers will welcome," said Bourassa.
What do you think of these knives? I see some pretty cool stuff.
Note: Prices on the Buck website may vary from MSRPs in this article, which were provided by Buck Knives.