Curious Relics #005: Charter Arms Explorer II: The AR7 Pistol!
Sam.S 01.27.21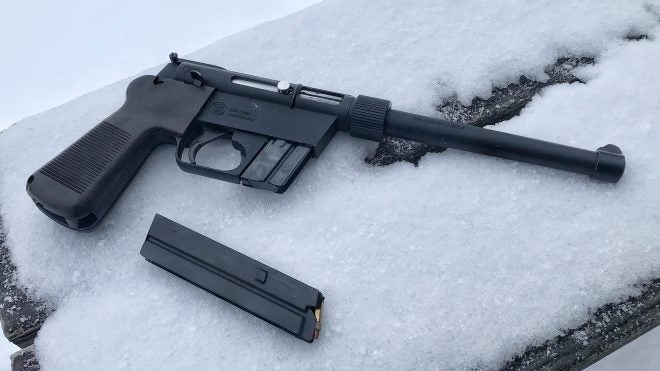 Welcome to our recurring series of "Curious Relics." Here, we want to share all of our experiences, knowledge, misadventures, and passion for older firearms that one might categorize as a Curio & Relic  – any firearm that is at least 50 years old according to the ATF. Hopefully along the way you can garner a greater appreciation for older firearms like we do, and simultaneously you can teach us things as well through sharing your own expertise and thoughts in the Comments. Understanding the firearms of old, their importance, and their development which lead to many of the arms we now cherish today is incredibly fascinating and we hope you enjoy what we have to share, too!
Welcome if you are a newcomer to this fun biweekly segment of AllOutdoor.com. The last time around I covered the ArmaLite AR-7 Survival Rifle. Most people will probably recognize that design by Henry Repeating Arms' very own U.S. Survival AR-7. It may surprise some of you to know that in a window between ArmaLite and Henry was Charter Arms and they gave us the unique handgun featured in our article today. The Charter Arms Explorer II! Let's dive right in.
History Abridged: Charter Arms Explorer II
The Charter Arms Explorer II Pistol was introduced in 1980 as an attempt to increase sales of the AR7 Survival Rifle design that Charter Arms had been producing since ArmaLite ceased manufacturing it in 1973. I have gone over this change of hands in both Curious Relics 003 and 004. The Charter Arms Explorer II was an AR7 receiver with a fixed pistol grip more or less. It uses the exact same internal parts and magazines. The elevation adjustable rear peep sight was swapped with a windage and elevation adjustable square notched iron sight since the front post was non-adjustable.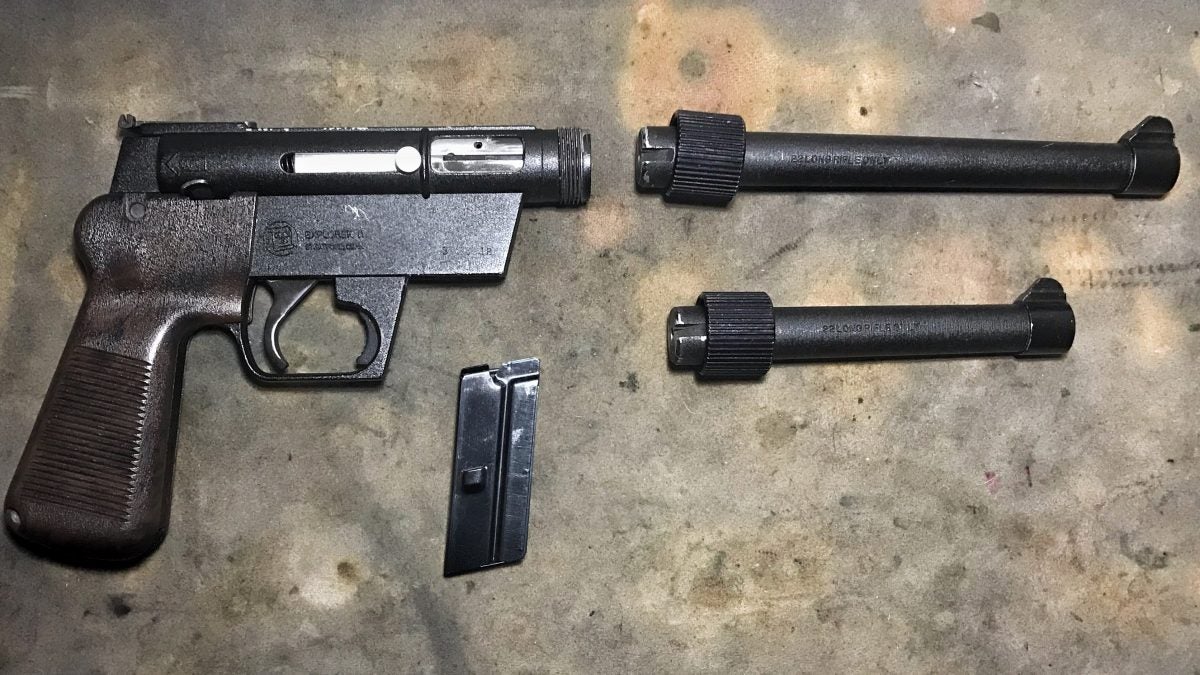 The Charter Arms Explorer II came stock with an 8-inch removable barrel, one 8 round magazine, had a "Shur-Hold simulated walnut" plastic grip, and later on, it came in various enameled finishes besides the standard black. Interestingly, Charter Arms had enough foresight to think that consumers may want to mount a scope on their Explorer II Pistol even though the top has a groove for 3/8 scope rings. On introducing the pistol itself, a scope mount that screwed into the left-hand side of the gun was made available, although they are extremely hard to find today.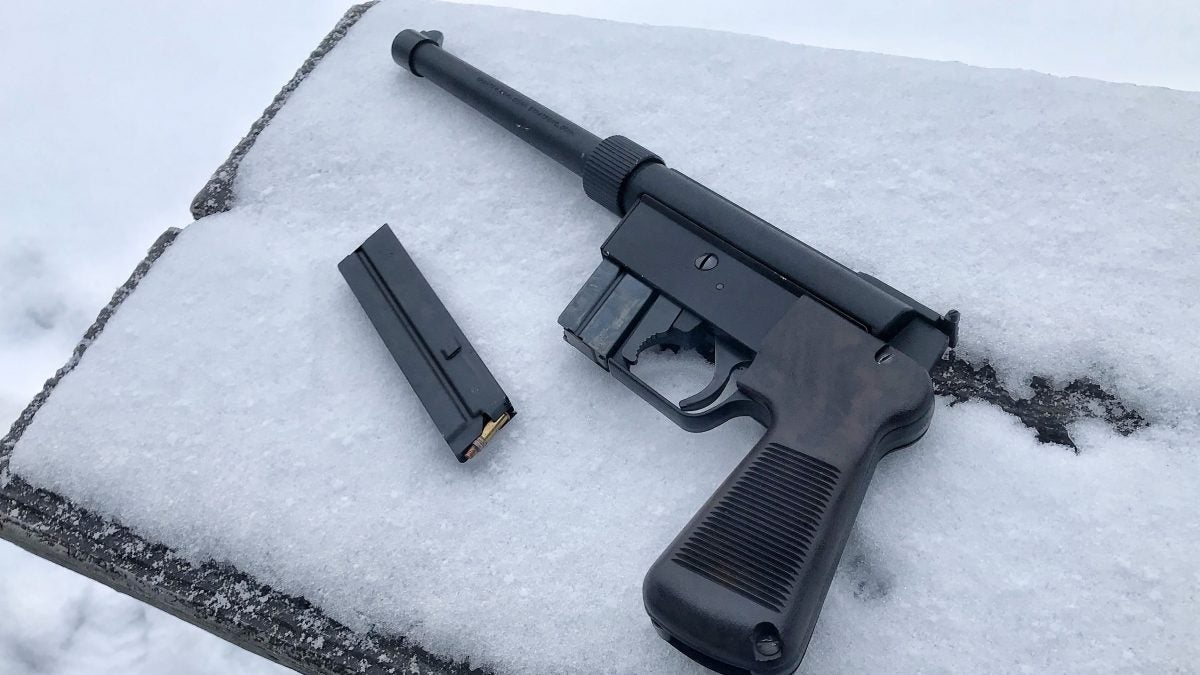 The Charter Arms Explorer II was produced from 1980 to 1986 when it was discontinued. I attempted to find production numbers to no avail, although it would be fair to speculate that a fair amount were made given you see them here and there on the used market. These days the Explorer II has a following as an affordable clunky pistol that can be made to look like something out of Star Wars rather than going through the shameful effort of bastardizing an old Mauser C96.  Looking at the Blue Book of Gun Values the Explorer II and all of its variations have been obviously put to the wayside since the approximate values have not changed since 2006.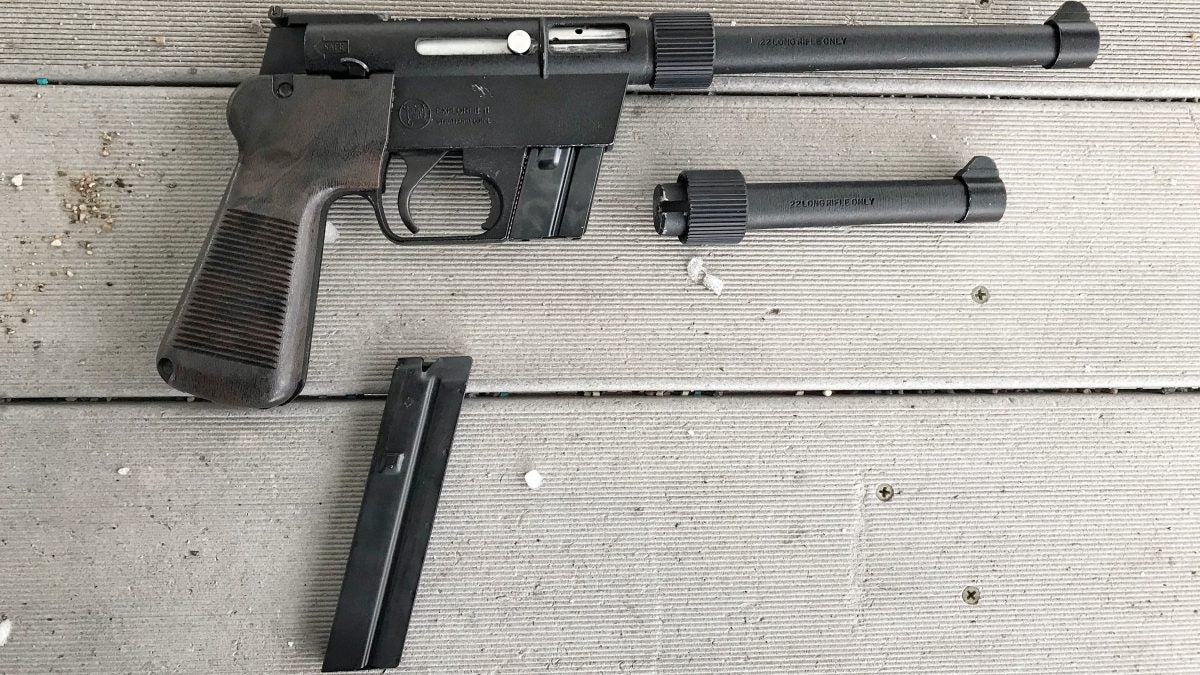 Design Features/Variations: Charter Arms Explorer II
One of the most notable and considerate engineering decisions in regards to our pistol today is that the barrels of its rifle counterpart and visa versa are not interchangeable. This intelligent choice on Charter Arms part was due to NFA regulations regarding barrel length on rifles. Charter Arms had enough foresight to make it so the pistol barrels could not be put on the rifle without illegal outright modification. Each firearm has a notch in the receiver threads and a corresponding pin on the barrel. The notches and pins on the pistols were not just larger than the rifle version but they also were indexed on the bottom rather than the top.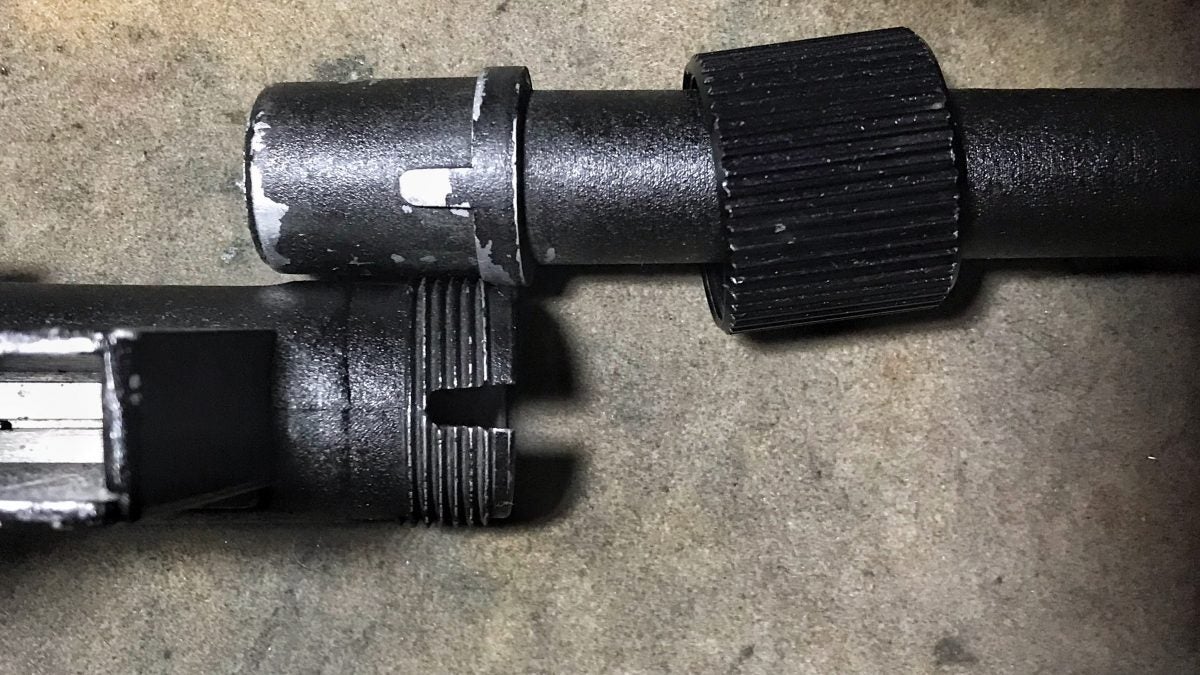 Variations of the Charter Arms Explorer II Pistol were very similar to the regular Explorer Rifle in that it was offered in black, silver, and camouflage finishes. The silver finish is the second most common after the black. Camouflage is scarce but not remotely close to a very brief option of a gold finish! The gold appears to be an extremely limited run and was discontinued before the firearm was. The Charter Arms Explorer II only came with one magazine but an additional was able to be stored in the pistol grip.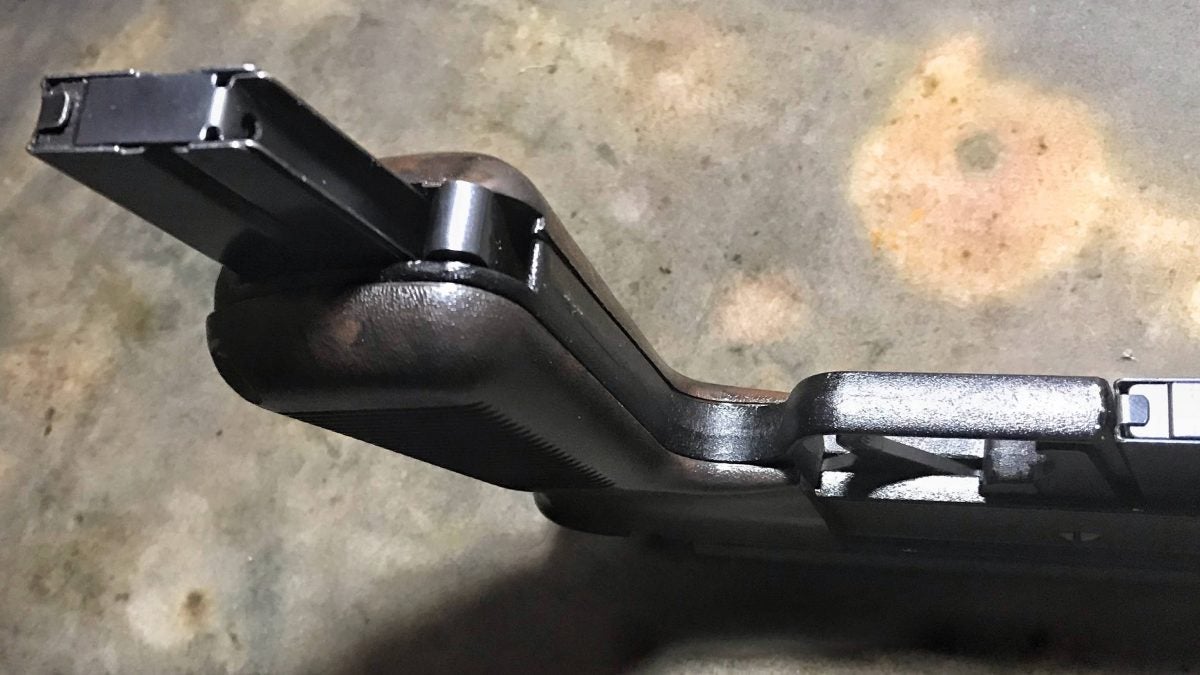 Specifications: Charter Arms Explorer II
I personally own an Explorer II Pistol and I would like to note that my rear sight assembly itself is not complete/original. The sight blade and screws were missing when I acquired it and it took some doing to find temporary spare parts. For any poor soul out there missing a rear sight blade like I was, this one fits very well! The pistol used for any measurement stated below is my personal Explorer II with the standard 8-inch barrel and one empty 8 round magazine inserted.
Years Produced: From 1980 to 1986
MSRP In 1980: Roughly $90 ( $283.89 in 2020)
Chambering: 22 Long Rifle
Barrel Length: 6 Inches, 8 Inches(standard), 10 Inches
Assembled Length: Roughly 16 Inches (with 8 Inch Barrel)
Weight: 1lbs 12.5oz
Trigger Pull: Just Under 5.5 lbs
Operating System: Straight Blowback
Safety:Manual Selector
Rear Sight: Windage and Elevation Adjustable Square Notch
Front Sight: Fixed Front Post
Magazine Capacity: 8-Round Magazine (later higher capacity magazines did make an appearance)
Range Time: Charter Arms Explorer II
As I mentioned in the previous AR7 articles both ArmaLite and Charter Arms did a pretty poor job explaining the proper care and maintenance required to ensure reliable feeding and ejection. For this reason, AR7 firearms have the unfair and unfortunate label of a jam master in the firearms community. Henry Repeating Arms AR7 free manual does a good job outlining some key details on cleaning for any interested. I went through my entire firearm and lubed, greased, or dried and cleaned certain parts and then took it to the range a few times.
Note: The condition of the magazines is an integral part of the reliable function of the firearm due to the feed ramp being built into the magazines themselves!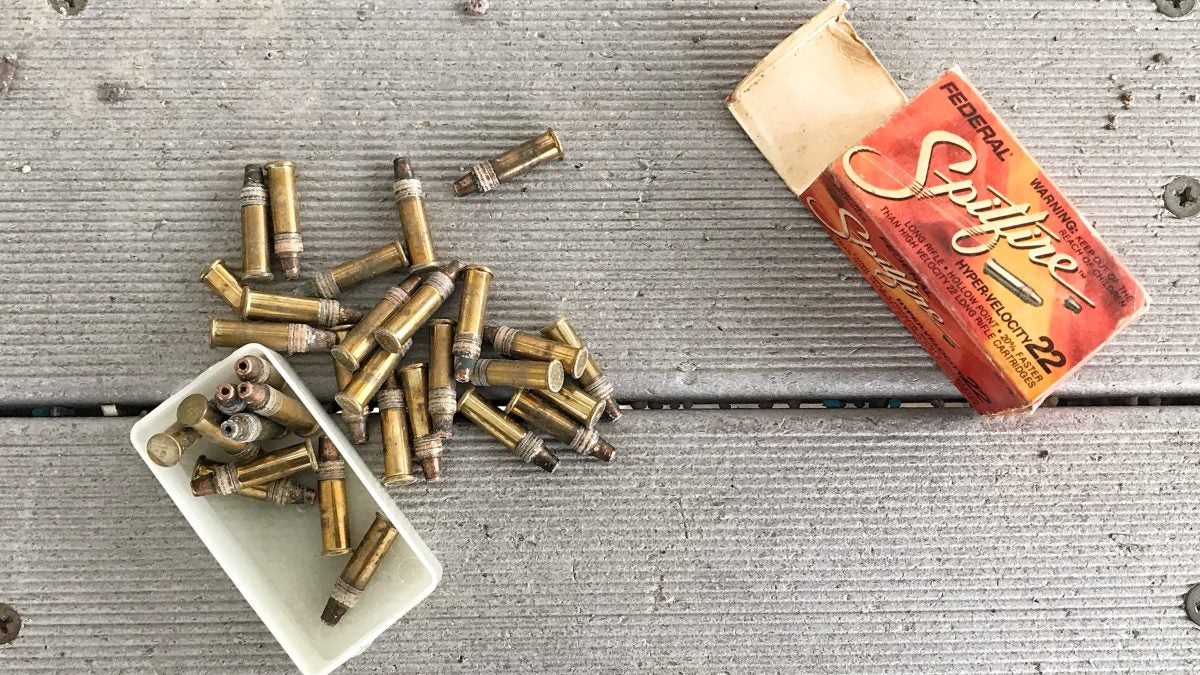 To make a point I ran the oldest poorly kept 22 long rifle I could find and I only had one failure to extract due to a crack/ruptured casing and fortunately, it was easy to get out by taking the barrel off.  Some of the worst condition rounds were 50 round boxes of Winchester Xpert 40 grain lubricated lead and Federal Spitfire 31 grain plated hollow point. At 10-15 yards, this gun with its 8-inch barrel actually made a decent group. I won't lie to you, this is one of the most fun 22 pistols I have ever shot. I went through probably 200 rounds on a single trip and I had other firearms I needed to review. Totally worth it!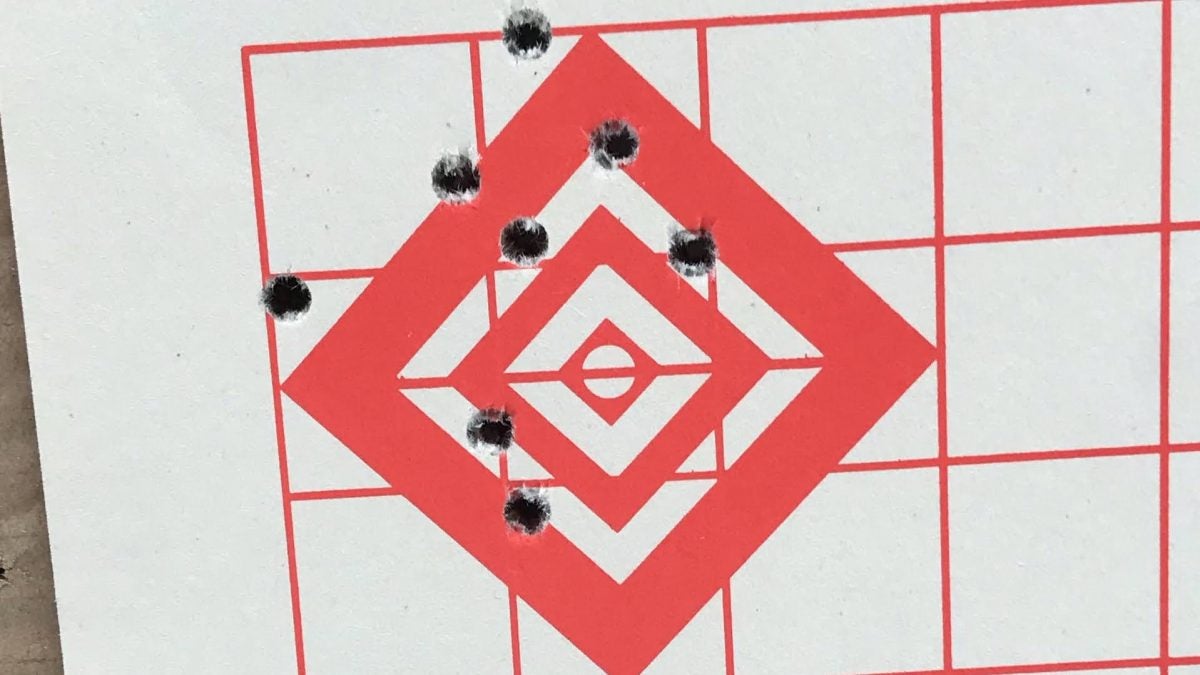 After Market Parts & Accessories: Charter Arms Explorer II
Parts for this gun that are not interchangeable with the other AR7 variants are scarce. I have seen some front sights and some grip related parts available on AR-7.com and Numrich has some miscellaneous bits here and there but not much. This one is a tough one to search for since its name almost always pulls up the rifle. I have tested Henry Repeating Arms' U.S. Survival AR-7 8 round magazines and besides a tighter fit, they functioned fine. Higher-capacity magazines do exist and can be found on the used market here and there although they are usually paired with a used Explorer II!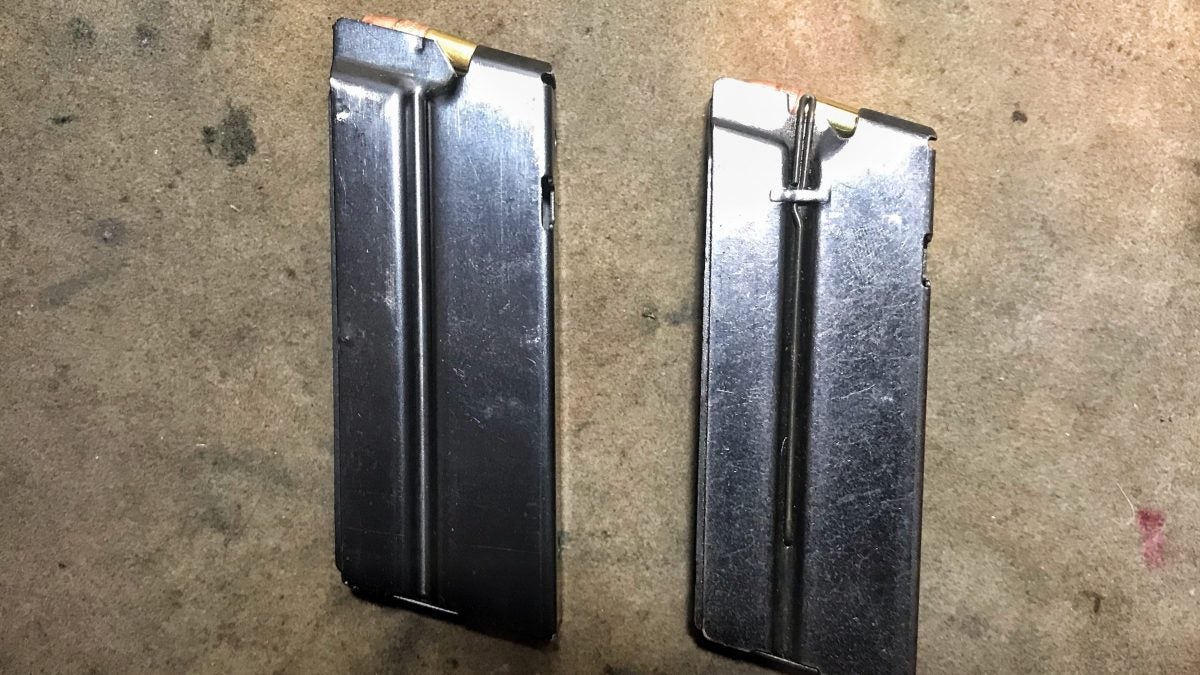 Final Thoughts: Charter Arms Explorer II
I love this pistol and I do not agree with any negative reception that it had and has. Even though I completely understand people's frustrations I always say to do the maintenance. Ninety-five percent of people buy something and never read the manual and the same goes for firearms manuals. It did not help this gun's reputation that proper care was never explained well. As much as I would like to explain my process I do not recommend taking your gun apart whatsoever. All and all this pistol is a blast! I hope that in a world that loves itself some nostalgia, it may come back and even be improved upon.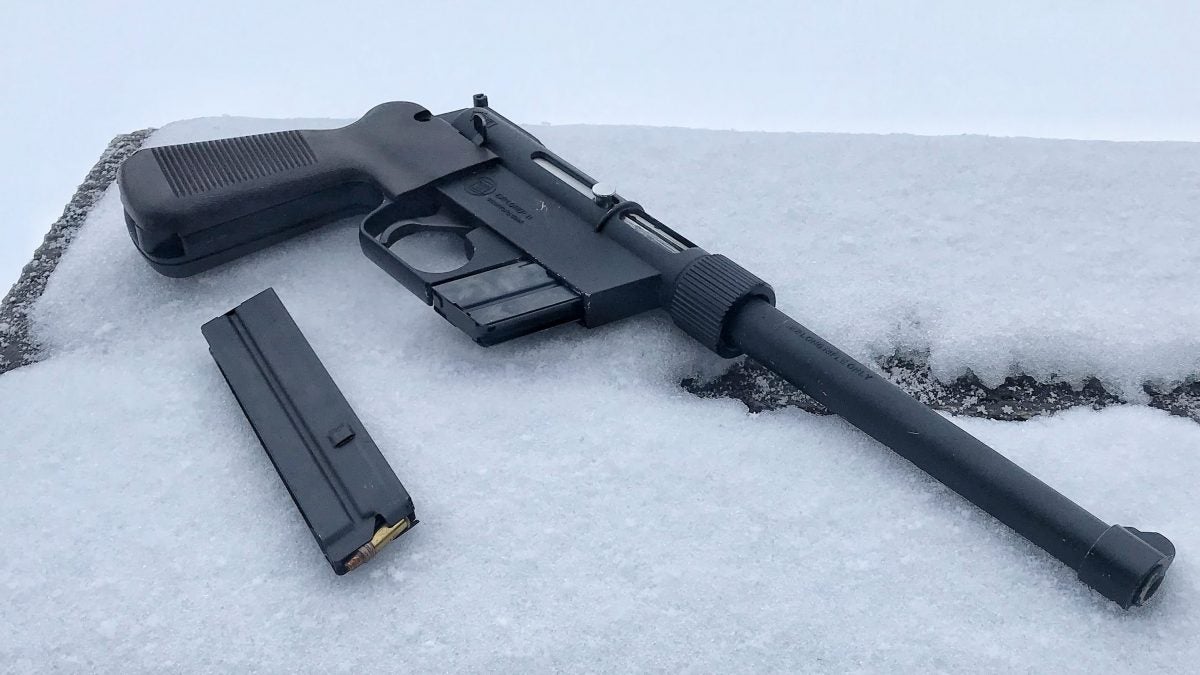 In closing, I hope our Curious Relics segment informed as well as entertained. This all was written in hopes of continued firearm appreciation and preservation. We did not just realize how guns were supposed to look and function. It was a long and tedious process that has shaped the world we live in. So I put it to you! Is there a firearm out there that you feel does not get much notoriety?  What should our next Curious Relics topic cover? As always, let us know all of your thoughts in the Comments below! We always appreciate your feedback.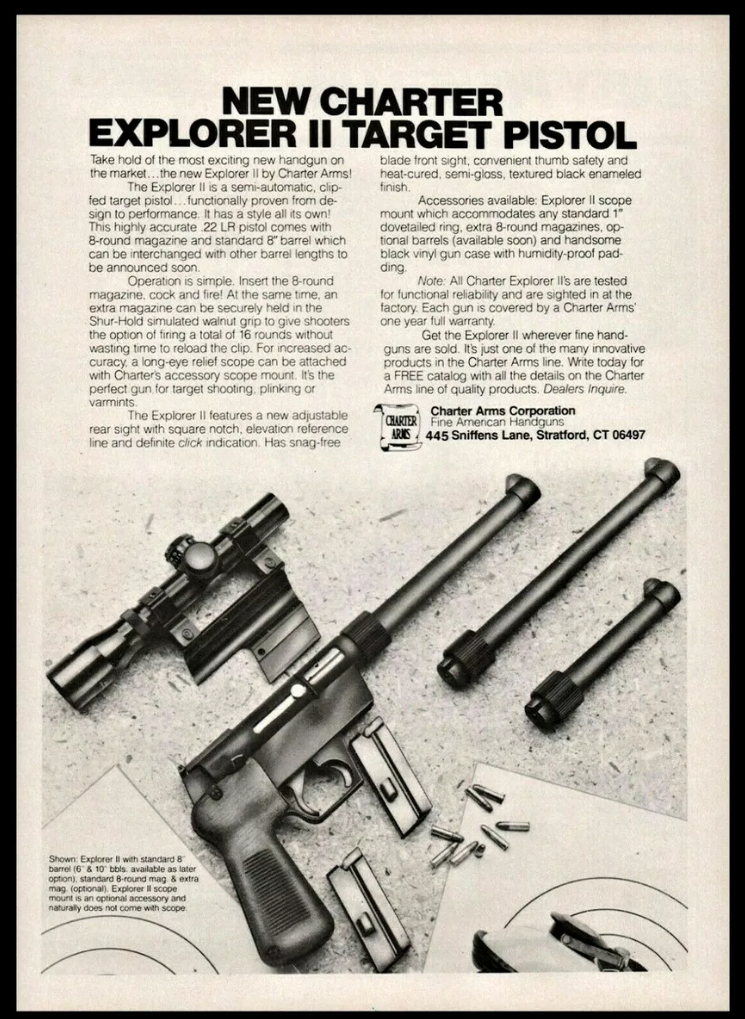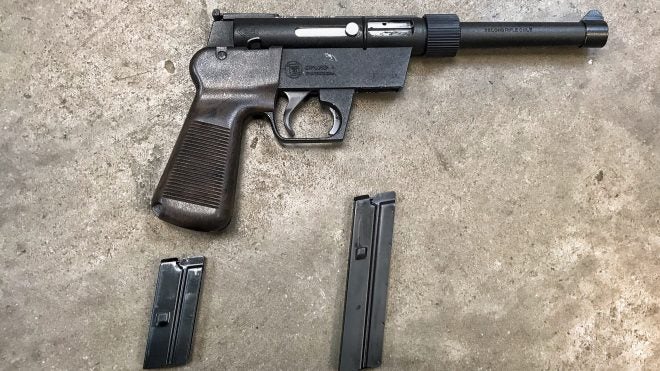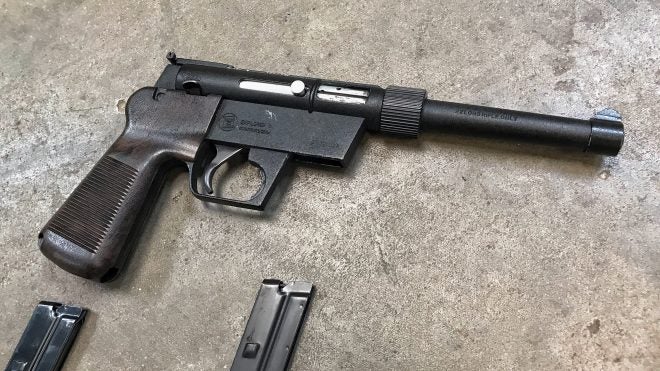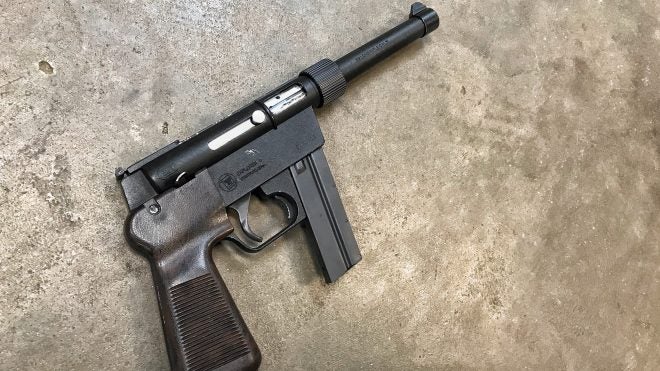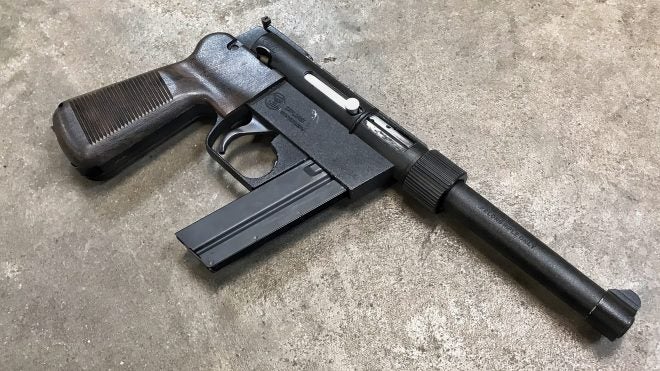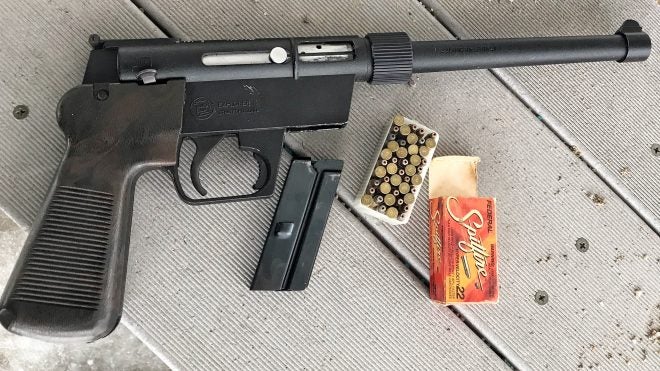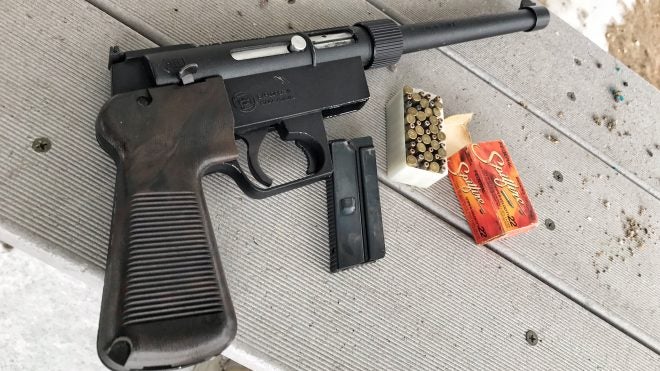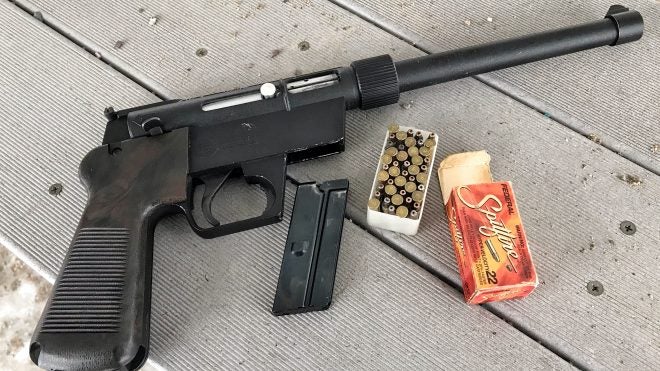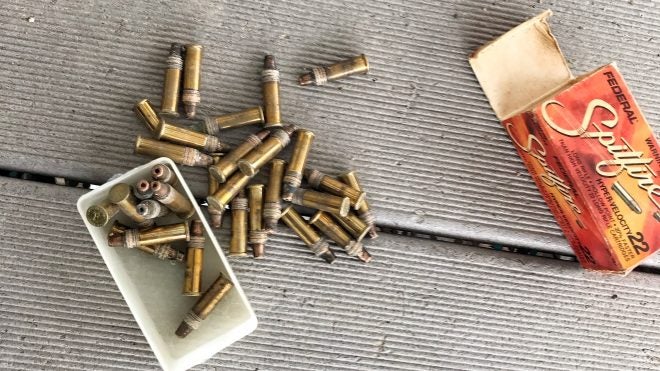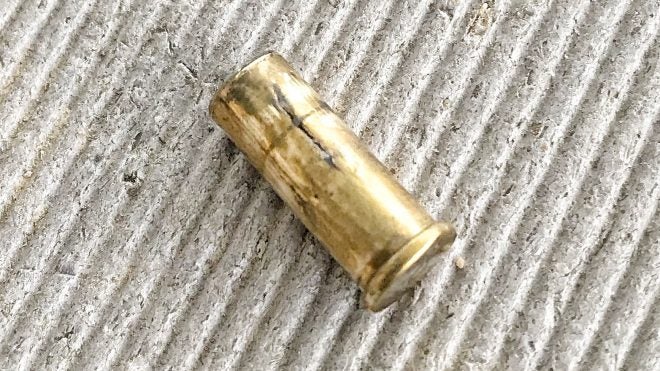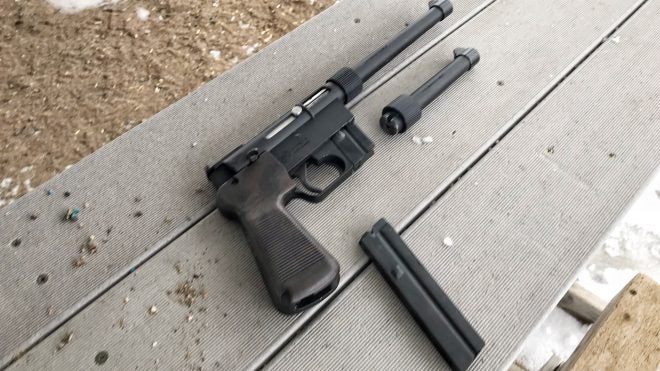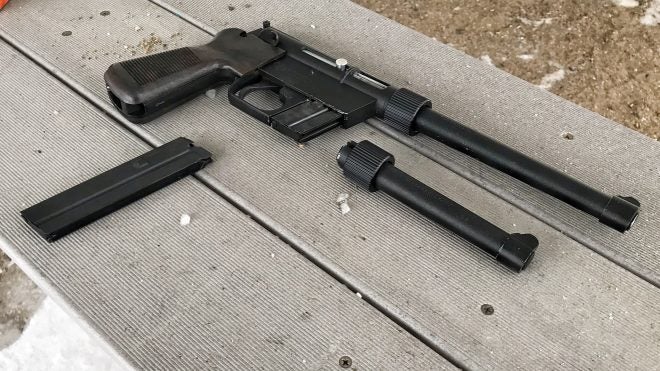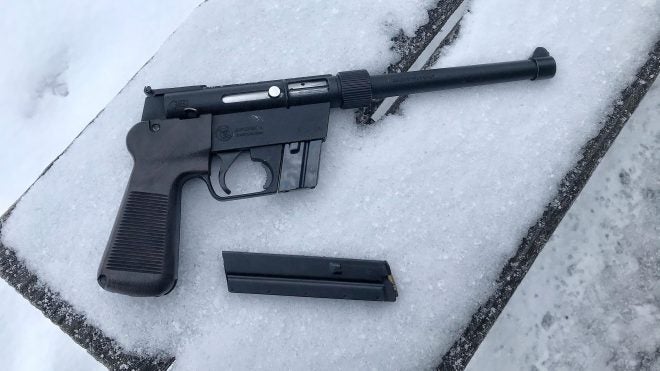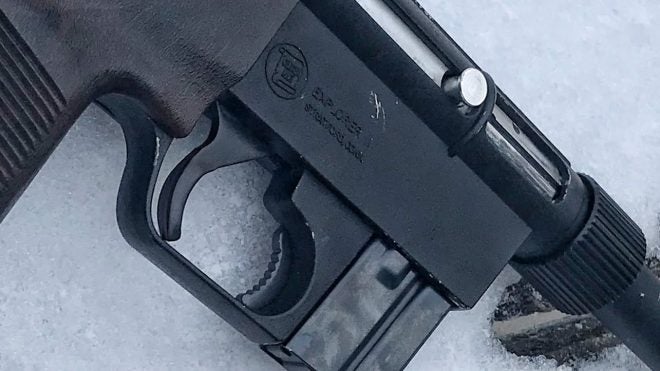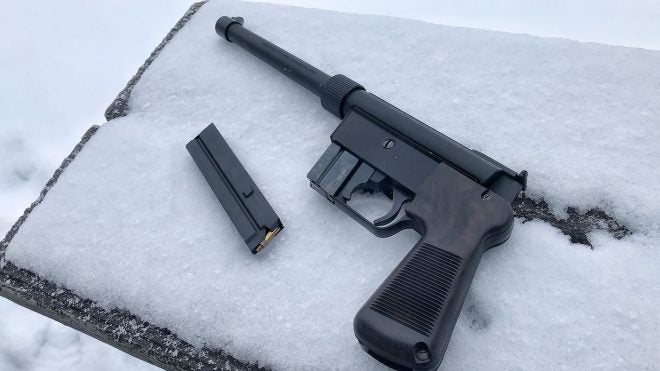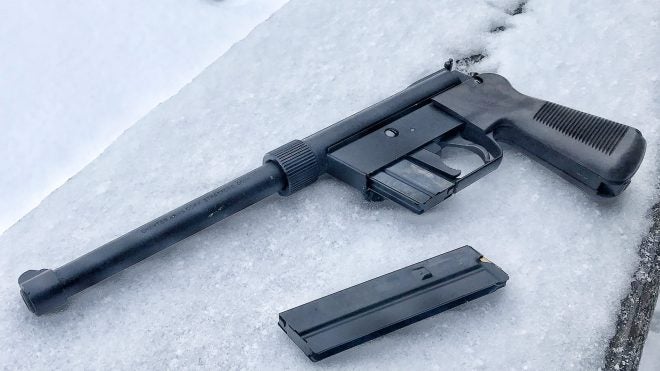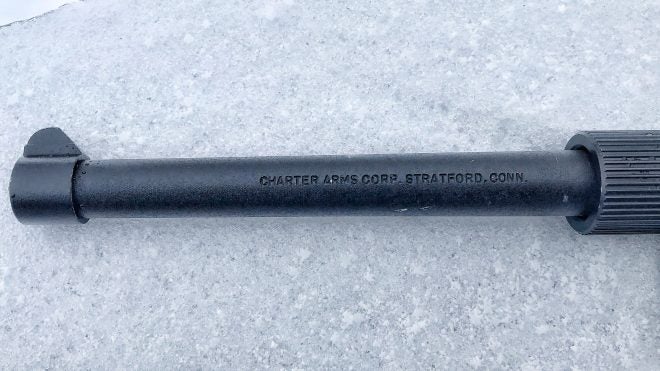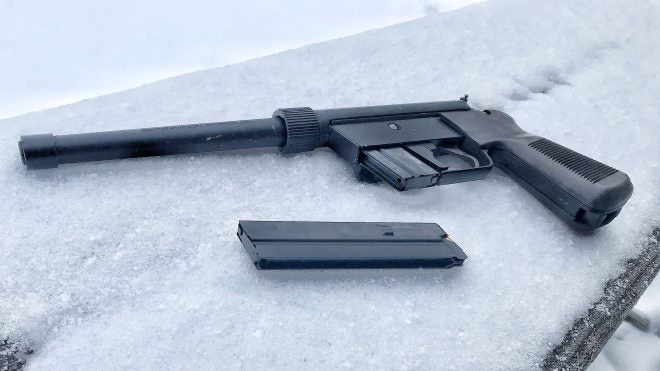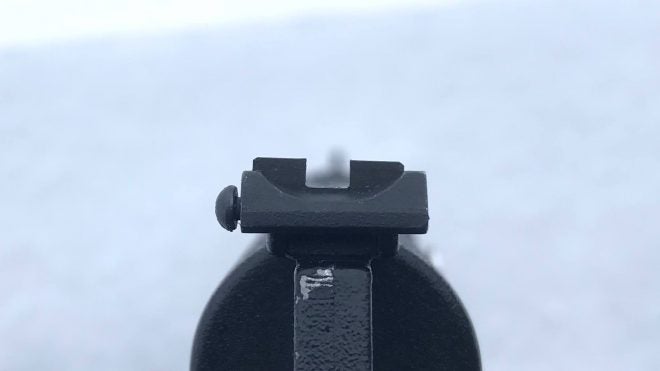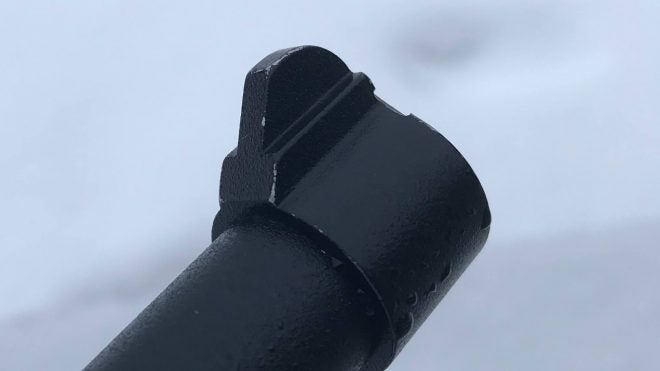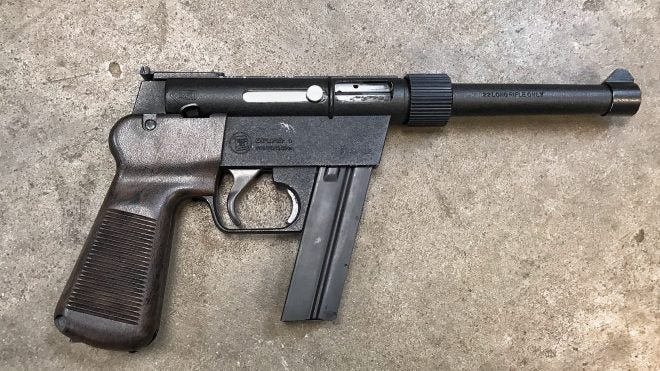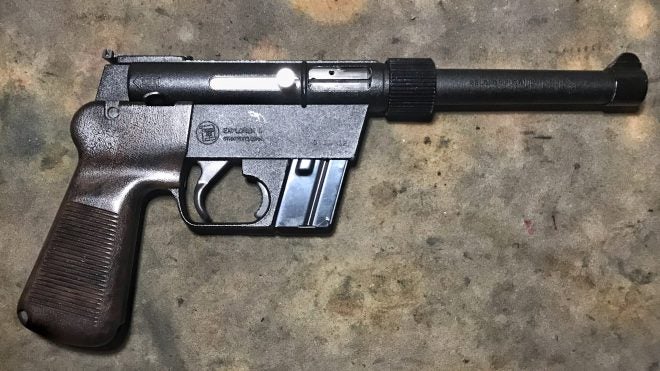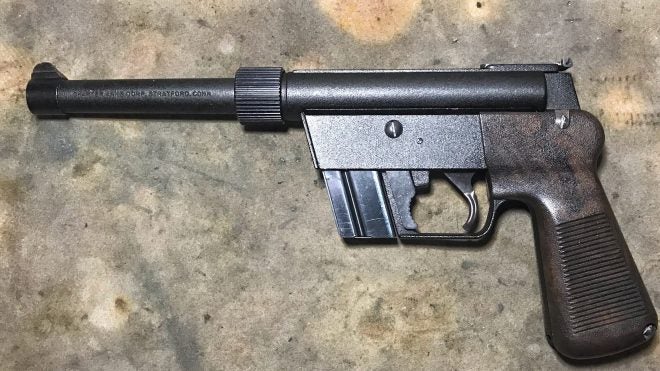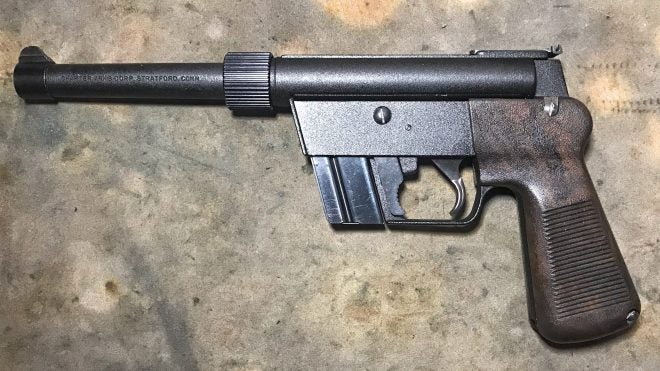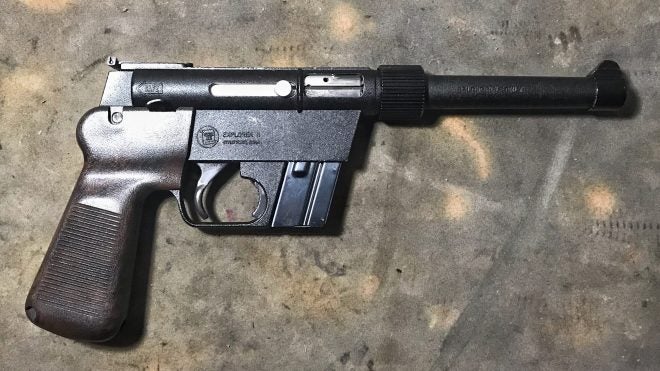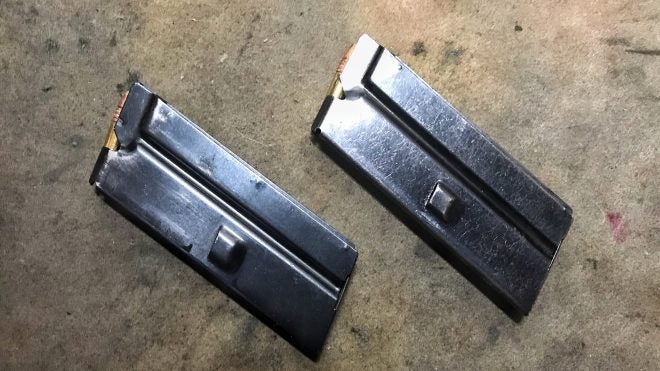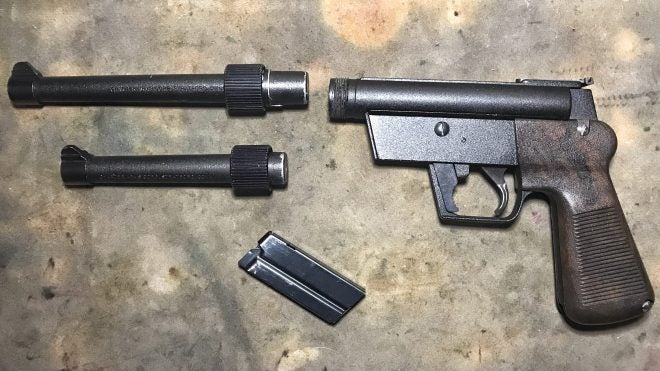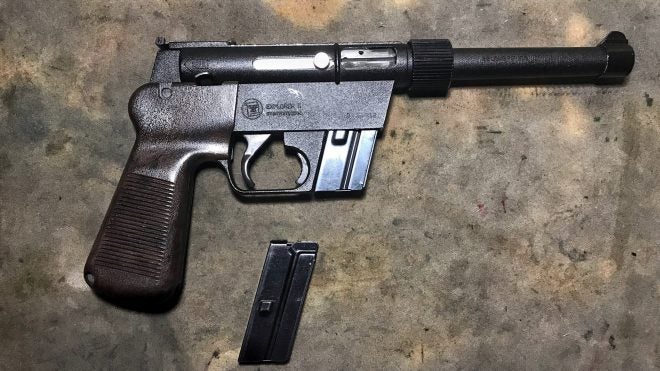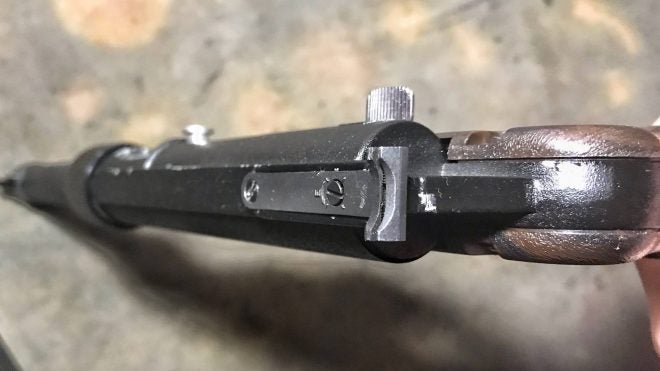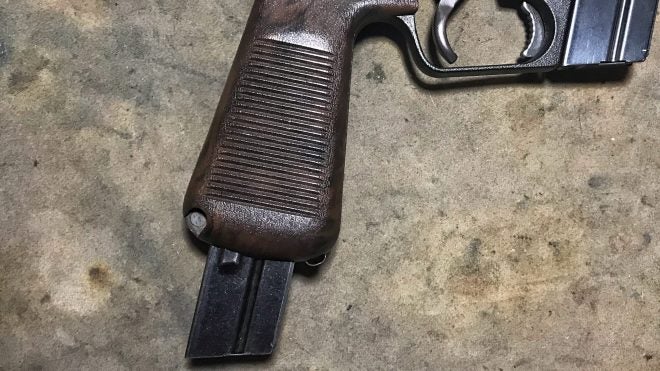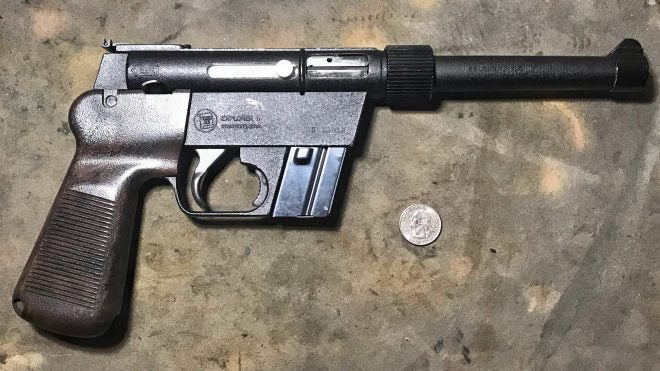 More reading on the AR7 Survival Rifle: