Freshen Up That AR for Spring: Two Easy Accessories
Eve Flanigan 02.05.21

Although my northern pals aren't feeling it yet, spring is almost here. And that means more time on the range with our favorite AR15. I was feeling the need to make some minor tweaks to mine, and I found two accessories that are proving to be a pleasing solution. By the way, my current duty/tactical rifle is an MSR Recon from Savage Arms. Its simplicity combined with a nice, but not super-light trigger, plus a quality barrel for good accuracy, are just right for riding around with me.
The two minor annoyances I set out to solve are common ones. The first is grip angle. While the Recon comes with an attractive Blackhawk grip that has a less severe angle than a traditional A2 grip, its circumference is substantial, and I have to displace my hand to operate the mag release. So I sought a thinner grip of similar angle.
The second challenge I found a product to solve is associated with magazine capacity. Anyone who trains lots of reloads, especially the tactical variety in which a new, full magazine is inserted with the bolt forward in anticipation of more shooting in the next moment, understands the difficulty of forcing a full 20- or 30-round mag to seat correctly.
As a result, I tend to carry two rounds less than full capacity to prevent this issue. The natural outcome of that practice is less ammo available, albeit a minor difference. When I saw that Strike Industries offers a fix, I jumped at the chance to check it out.
Gradus Reduced Angle Ergonomic Pistol Grip
A trusted vendor, ZFI, Inc., has among their sporting rifle accessories the Gradus grip, made by FAB Defense. Its angle is about 17 degrees off vertical. It has a modern, attractive design and grippy texture, just like the Blackhawk grip I'd be trading it for. In addition to the decreased angle, it's slightly skinnier.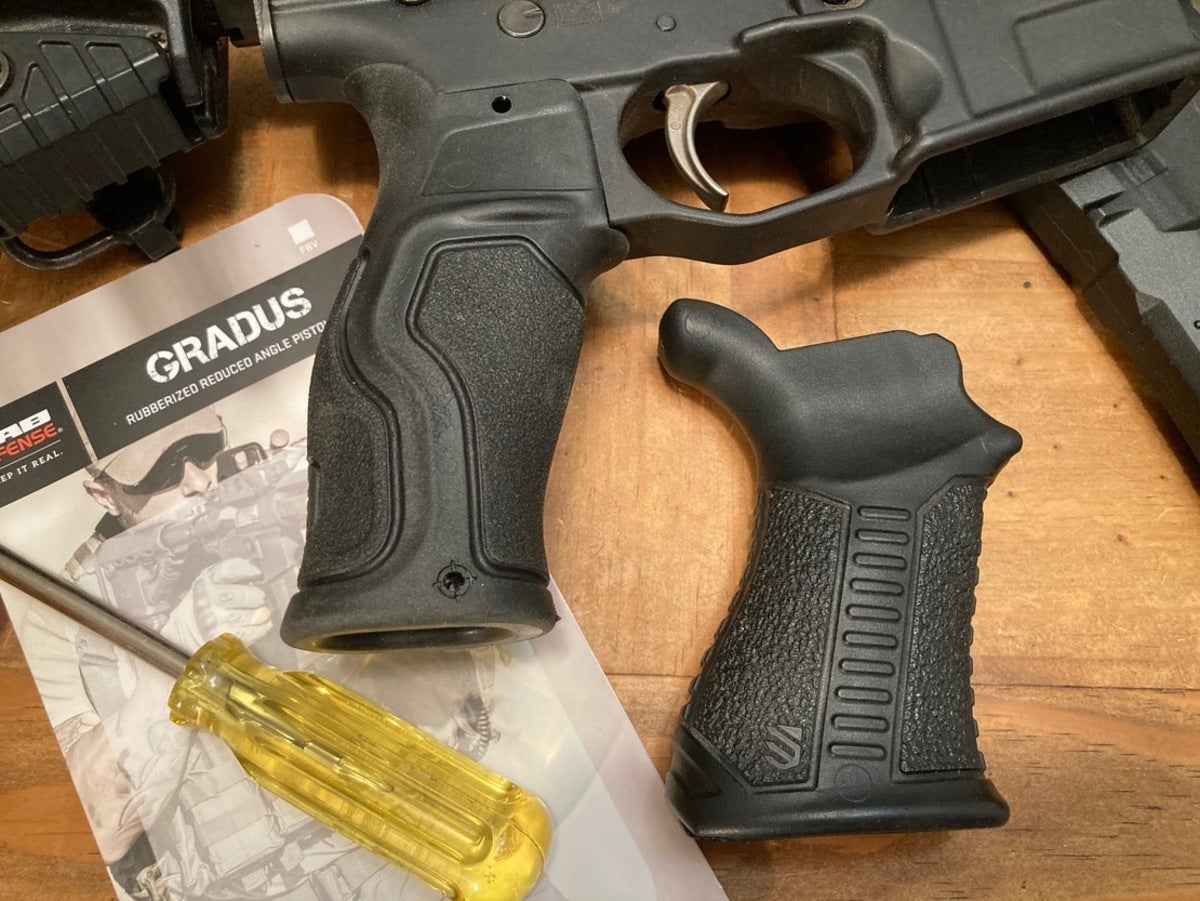 Trading out the grip took all of five minutes. The hardest part was finding a long-enough screwdriver. The Gradus grip is proving to be a winner. Its cushioned texture is comfortable to hang onto during long days of training with my Recon. And it solved my issue with not being able to reach the mag release without moving my hand from center.
Both the safety selector and mag release are well within reach for me now. The need to reach the controls from a firing grip with less-than-huge hands is not unique to me. I hope others might try the Gradus grip and be able to enjoy their AR platform rifle more, as I have. They can be found at the ZFI website for $22.50.
Strike Industries 32-Round AR15 Magazine
Strike Industries has a good track record of manufacturing minor accessories that yield big benefits. So I was excited to discover their new 32-round AR15 magazine.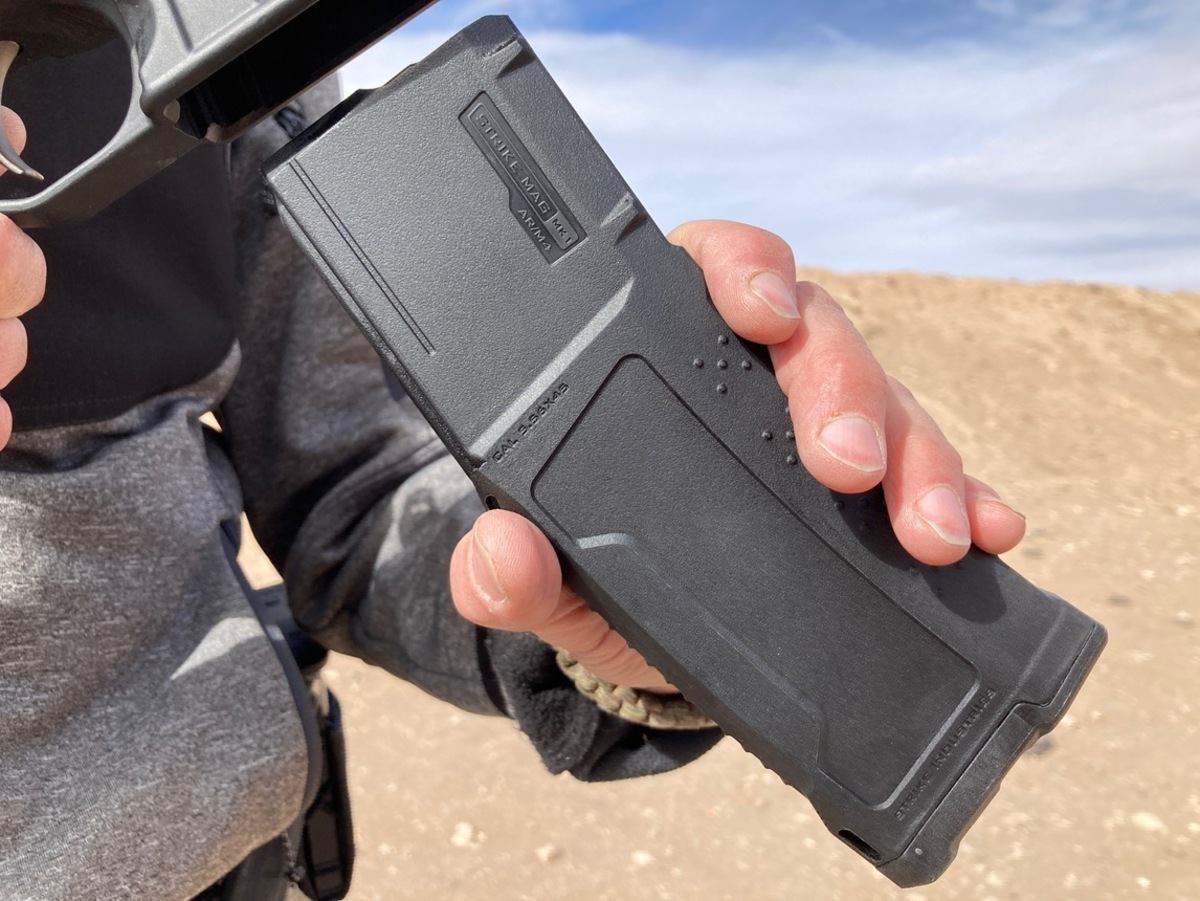 Even up close, this polymer mag is nearly indistinguishable in size from a standard 30-rounder. But there are some cool differences. Other than holding two more rounds than a normal mag, it has a Braille-like texture and slightly different molding from the run-of-the-mill Pmag or Pmag knockoffs. It fits like any other mag in my chest rig and belt pouches.
The texture makes it easy to do a tactile check on which mag I have, and is pleasant and secure to handle without being so deeply textured as to be hard to clean. Speaking of cleaning, this mag can be disassembled and re-assembled without tools. Even my mechanically dis-inclined self is able to take it apart and (more importantly) put it back to working order.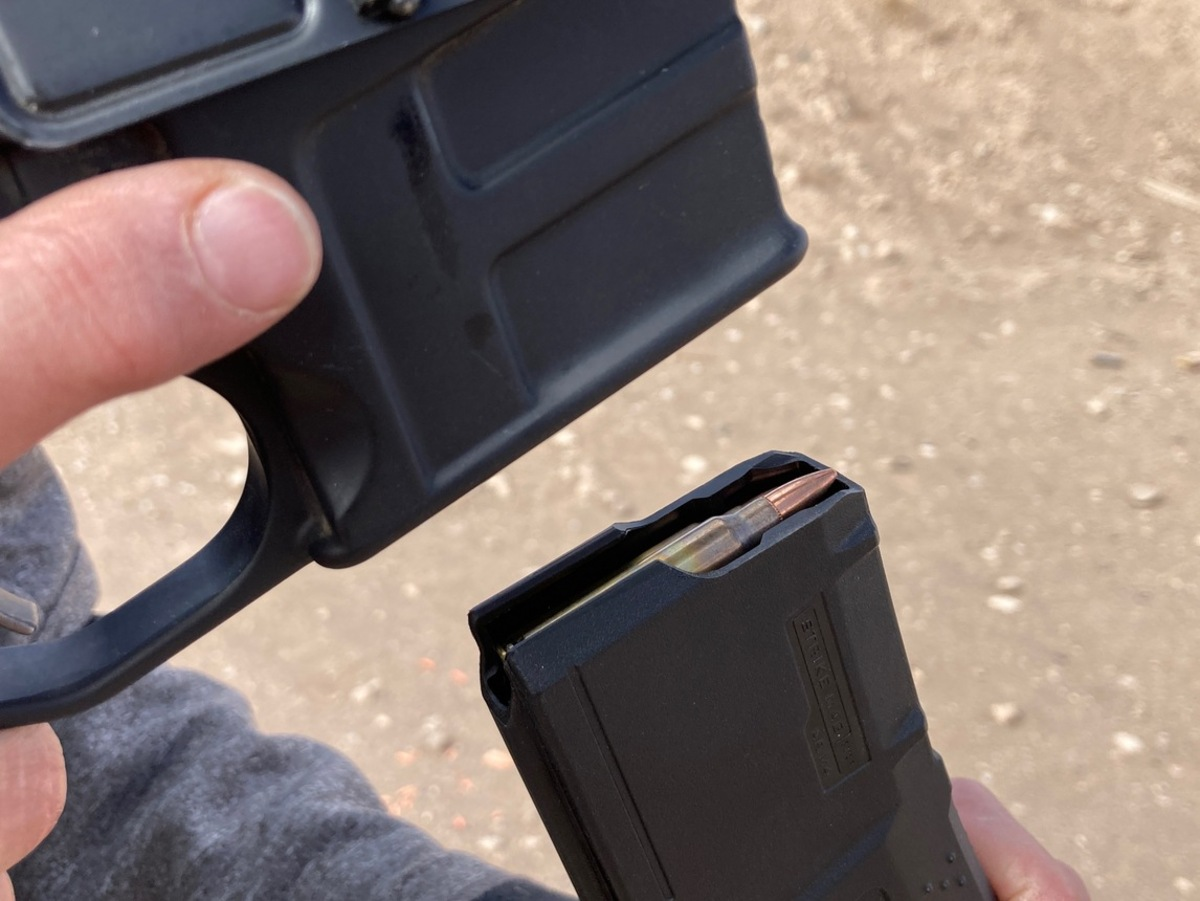 But a great feel of and about the mag doesn't matter if it doesn't feed well. No worries; so far this one has. Though, in the name of ammo conservation, I've only run 60 rounds through it, it's handled its job well, loading smoothly after being dropped on the ground during a speed reload. This mag includes an anti-tilt follower to aid in reliability for both right- and left-handed shooters. So far, it's given me confidence that it'll live up to the Strike Industries reputation over time.
Best yet, I can carry a full 30 rounds in this mag and still enjoy easy tactical reloads since the spring still isn't fully compressed with what represents a full load in other mags of the same size. It's hard to go wrong with this little accessory. Order the 32-Round AR15 Magazine direct from Strike Industries for $16.99.