Galco's Improved Royal Guard 2.0 IWB Leather Holster
Luke Cuenco 02.08.21

Leather holsters are some of the classiest, most durable, and sought after holsters for new and old shooters alike. Galco Gun Leather recently has made some improvements to its popular Royal Guard IWB holster and has refined the design to provide better concealability, durability, and ease of use. Galco is proud to introduce the Royal Guard 2.0 IWB Leather Holster to the concealed carry market.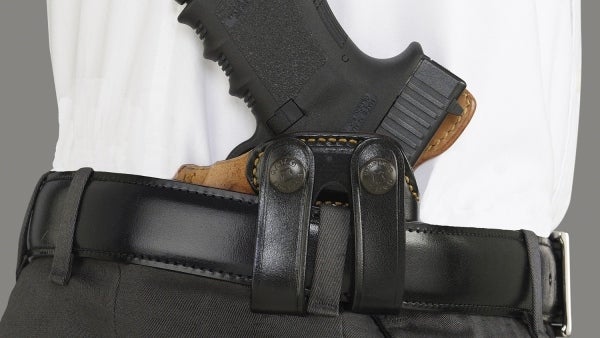 Galco's Improved Royal Guard 2.0 IWB Leather Holster
Taking into account customer feedback as well as lessons learned over the years, Galco Gunleather has made some key improvements to the design of the Royal Guard. The Royal Guard 2.0 is constructed from genuine horsehide with the rough side outwards allowing for better stability when carried inside of the waistband.
The Royal Guard 2.0 comes equipped with removable black belt loops that can fit belts up to 1-3/4″ wide and other belt loops are available for narrower belts for more secure fits. These belt loops will fit belts down to 1-1/4″ or 1-1/2″ wide. The holster will be made available in both right and left-handed draw configurations and will be compatible with many popular semi-auto handguns as well as revolvers.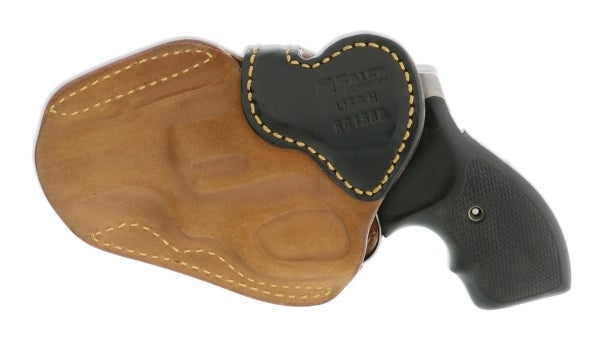 The holster now features a metal-reinforced mouth for better holstering of your weapon without needing to worry about the leather deforming in the absence of the weapon. The butt-forward cant provides the shooter with increased concealability when worn in a strongside manner.
One major downside I see with this design is the inability to accommodate the ever-popular trend of carrying optics. While this isn't a deal-breaker for anyone I think having the ability to add a red-dot carry optic to your everyday carry lineup is always a plus.
All that being said I think the improvements made to the Royal Guard are smart ones – especially the further raised sweat guard for those hot summer months.  The Galco Gunleather Royal Guard 2.0 IWB holster is available now from on the Galco website and retails for $168.00.