Industry Titans Join Forces! CZ Bought Colt Firearms
Russ Chastain 02.17.21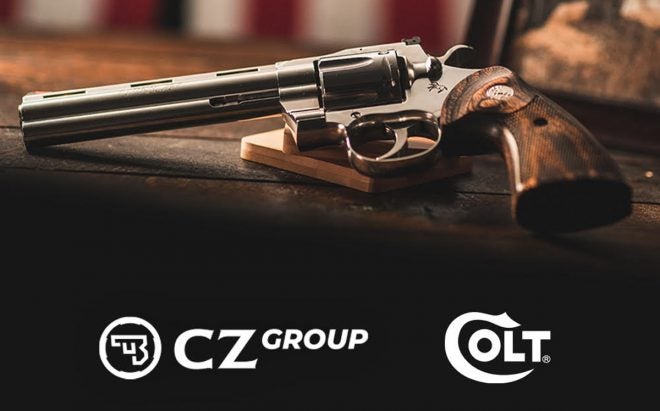 Well folks, it's official – CZ bought Colt. Czech firearm company CZ has been steadily growing in reputation over the past few decades, while at the same time I'd say the reputation of Colt firearms, once synonymous with pioneering gun design and quality, has been slowly sagging. Chances are good that CZ will do good things for the Colt brand, but there is some sadness connected with this news, at least deep down in those of us who deeply appreciate the all-American Colt of yesteryear. To be fair though, the Colt we once knew and loved has been dead for a while, and CZ's acquisition is likely to do nothing, but good for the brand. CZ announced the news in a recent Facebook post:
"We are very pleased with another important milestone in the history of the CZ brand. Our parent group CZG has agreed on purchase of the American small arms manufacturer Colt. After the completion of the transaction, the legendary Colt brand will become the new sister company of CZUB."
CZ calls itself "the world's largest firearms producer," and this acquisition will only grow its capacity. This is not the first well-known American gun brand to be purchased by CZ, which has owned Dan Wesson since 2005. That particular brand had been suffering for years, and CZ has used it to produce a line of 1911-style pistols, though not the revolvers on which Dan Wesson was founded. Here's hoping CZ will not abandon Colt revolvers as it moves forward with that historical brand, and their choice of the Python in the PR image associated with this purchase announcement bodes well for wheelgun enthusiasts.
What do you think of the news that CZ bought Colt? What products do you expect (or wish to see) from the new Colt? Revolvers like the Single Action Army and Python? 1911 pistols? AR style rifles? Let us know in the comments below.