Bianchi Introduces the Allusion Series 126GLS Concealment Holster
Luke Cuenco 02.23.21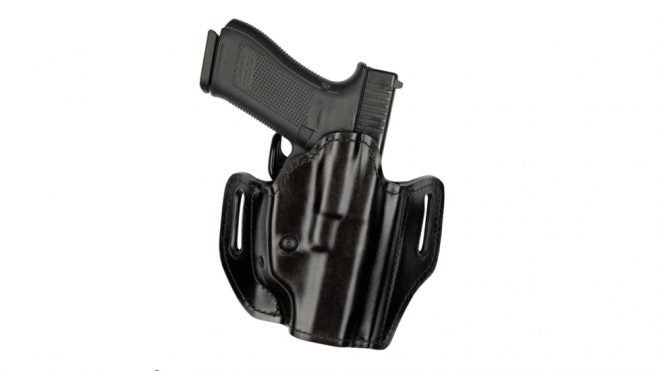 The newest addition to the Bianchi line of concealment holsters is here with the release of the Allusion Series 126GLS holster. The new holster features the ever-popular Safariland GLS retention system and is set to be compatible with over 250 models of handguns and comes in 6 different sizes to suit each customer.
Bianchi Introduces the Allusion Series 126GLS Concealment Holster
"JACKSONVILLE, Florida – Bianchi®, a brand of TheSafariland Group, a leading global provider of safety and survivability products designed for the public safety, military, professional and outdoor markets, announced today the launch of the Bianchi 126GLS Assent™ concealment holster. This is the first Bianchi leather holster to incorporate Safariland's advanced GLS (Grip Locking System) retention, offering multi-fit capability. The 126GLS comes in six sizes to fit over 250 firearms.

The Model 126GLS Assent holster is an open-top design that combines leather with a laminate synthetic liner for durability, comfort, and additional functionality. The GLS retention automatically secures the gun when holstered and releases it upon application of the middle finger with a standard shooting grip for an intuitive and safe release.

'This holster is truly a differentiated product,' said James Dawson, category director for Safariland's Duty Gear business unit. 'With its beautiful leather design, superior retention, and custom fit for such a large range of guns, this holster is very unique, especially in the leather market.'

The low-profile 126GLS Assent holster offers a high-ride hip carry with belt slots that pull the holster and pistol grip close to the body. Dual belt slots fit up to 1.5" (38mm) belts for a snug fit.

The Assent model is available now. It is user customizable to fit over 250 handgun models in six sizes. The border stitched holster is available in tan or black with a plain finish for an MSRP of $78.00.  For more information, visit www.safariland.com."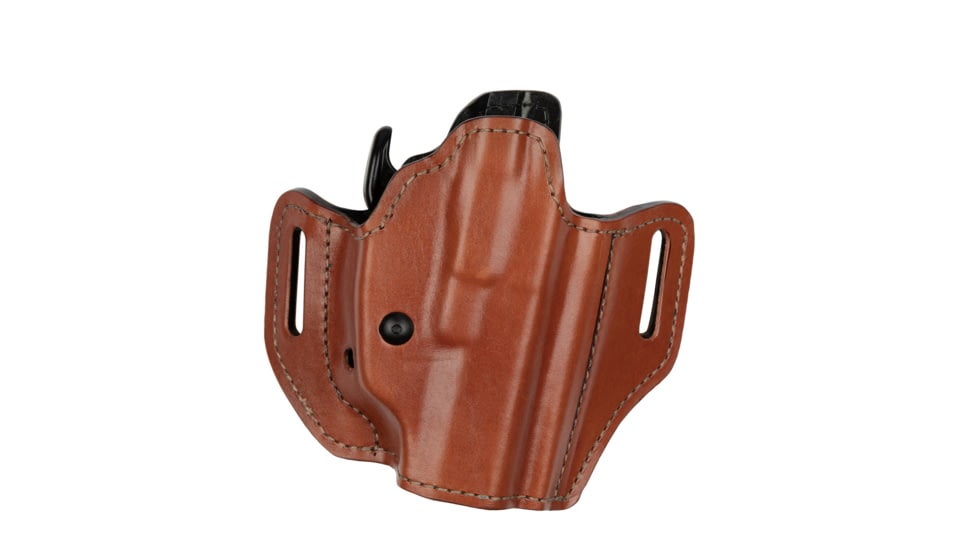 The quality of the holsters that Safariland puts out cannot be underestimated. I personally own several Safariland holsters and they are some of my favorites for both concealment and even competition environments. Bianchi is a part of Safariland so we can expect the same great quality from them as we do their other products.