Century Arms Announces "Apparatus Pistol" Trio – the AP5 Series
Eve Flanigan 02.23.21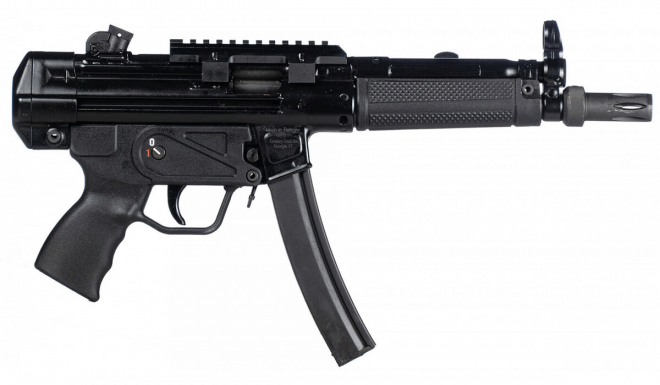 American importer of Turkish firearms, Century Arms, has announced a new line of 9x19mm Luger pistols, the AP5 series. They're new, but based on the Heckler & Koch MP5 full auto design. These new guns are manufactured by the MKE plant in Turkey.
According to a Century Arms press release, AP stands for Apparatus Pistol and the guns are a roller delayed blowback design. The roller-lock platform hearkens back to a 1970s design. The guns are a fairly faithful re-creation of the firearms that inspired them.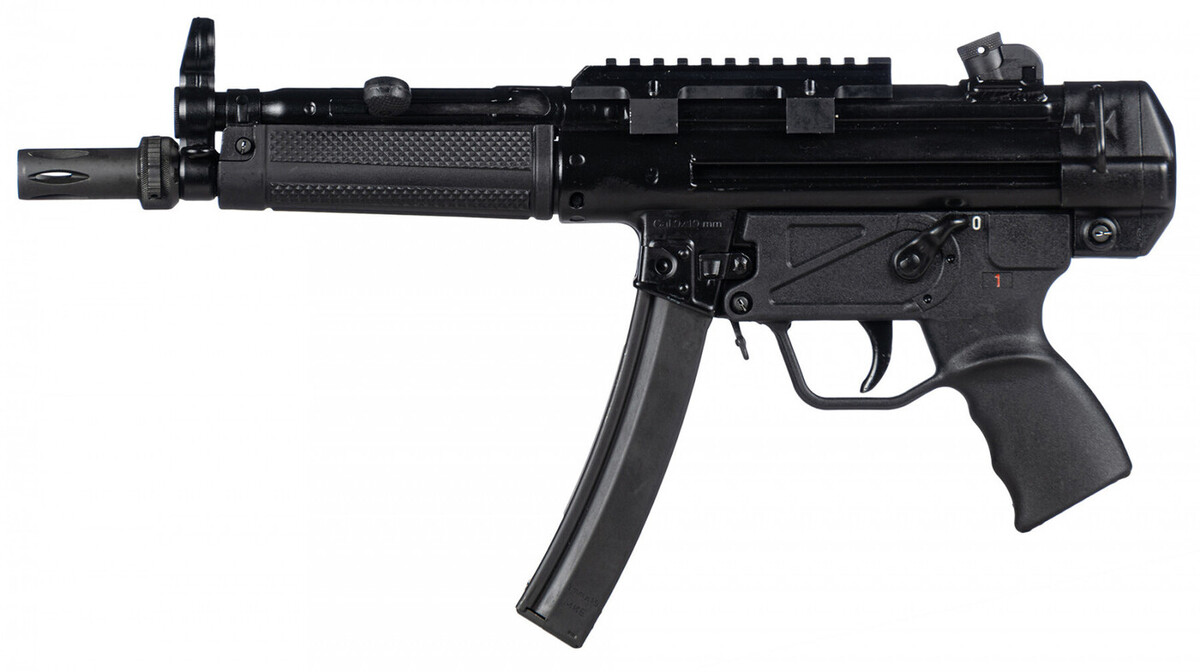 The full-size (but still compact) base model is called the AP5. The mid-size version is called AP5-P, and the "fully concealable" (under a large coat?) edition is the AP5-M. Modern buyers will welcome some updated features on the AP5's classic profile.
Each includes a rugged plastic carry case, two (2) 30-round magazines, a factory cleaning kit, factory picatinny style optics mount, factory sling, and a gun lock. All AP5 firearms are chambered in 9x19mm and have a cold hammer forged barrel with a 1 in 9.8" twist rate. The AP5 and AP5-P barrel each have a 3-lug quick attachment and 1/2″ x 28 TPI threaded end for suppressor mounting options.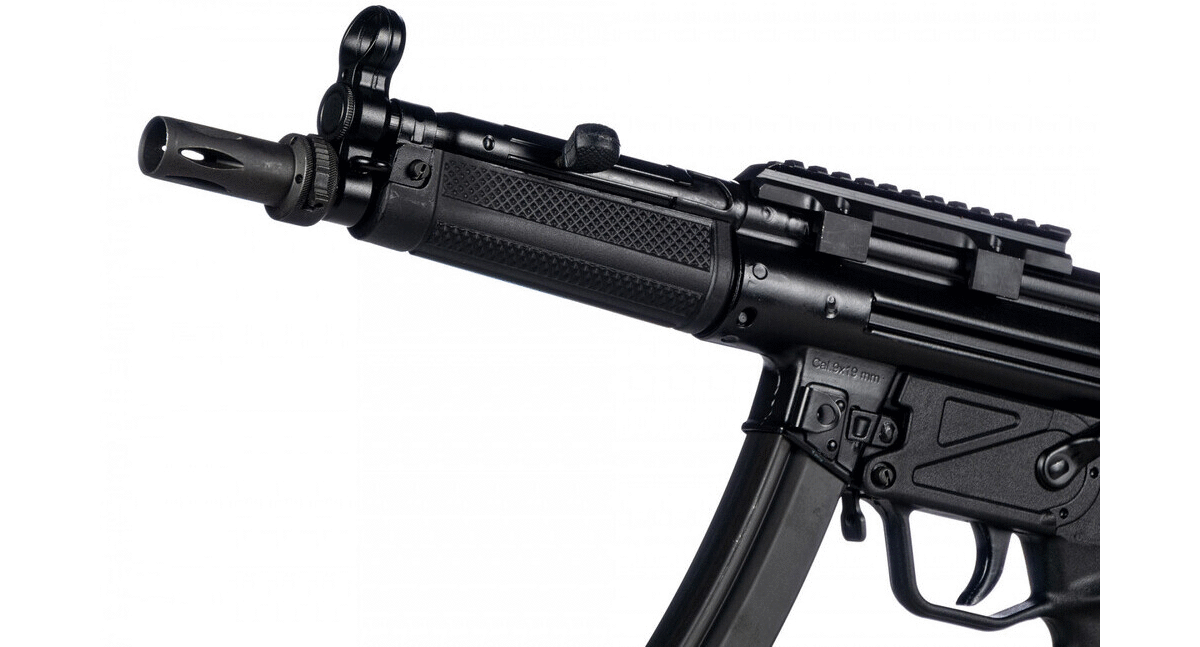 "This firearms platform is iconic" says Century Arms Marketing Director Adam Ruonala. "We at Century Arms have been a leader in the US firearms importation business for many years, to now have the opportunity to bring such a fan favorite to the US market under our company flag is truly a huge honor for everyone involved in the project." The line is available now and a continuous stream will be imported regularly. Llike many companies though, Century Arms is experiencing shipping delays.
Century Arms carries aftermarket parts and accessories for the series, or shop for compatible parts with any vendor. This is one gun that's likely to inspire range time as well as perhaps some streaming of 70s mob movies. MSRP isn't published, but initial market indications are the MP5 series will cost in the mid- to high $2,000s.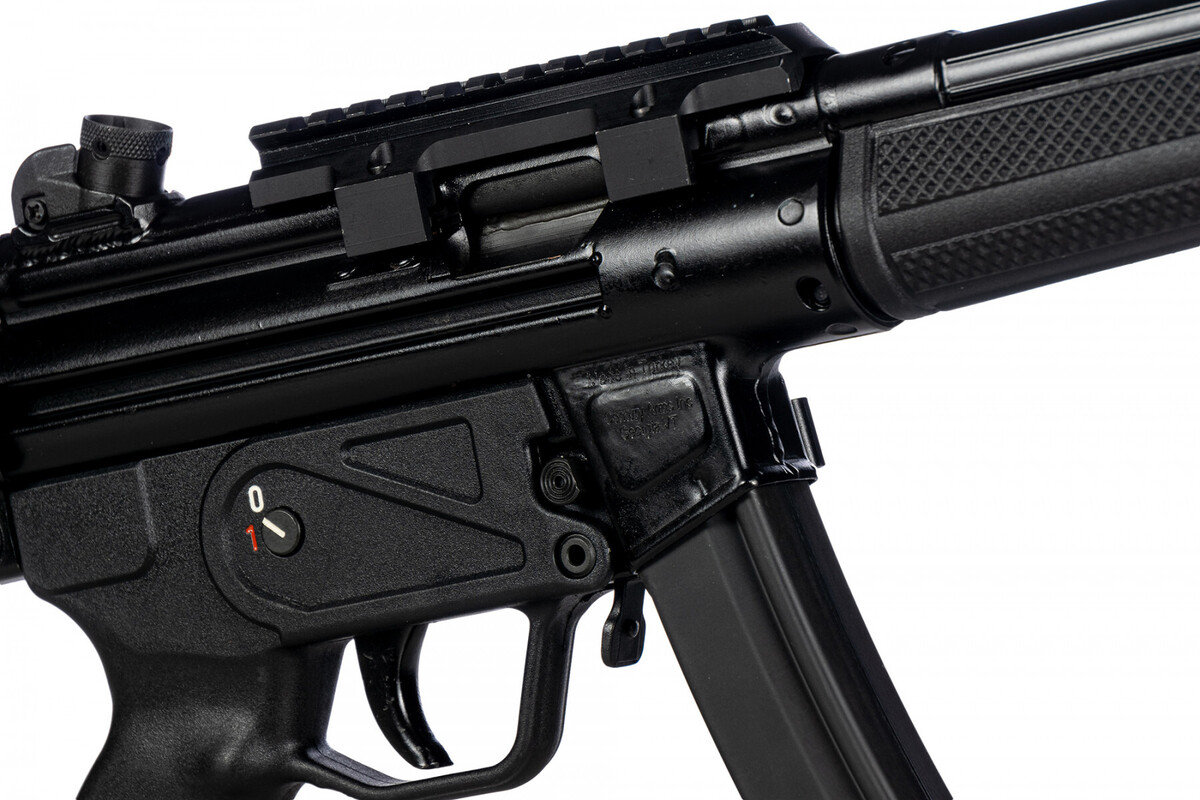 Specifications:  Century Arms AP5 (base model)
Caliber: 9×19 Luger
Action: Semi-Automatic, Roller-Lock, Delayed Blowback
Sights: Rear Drum, Fixed Front
Overall Length: 17.9 inches
Barrel Length: 8.9 inches
Twist: 1 in 9.8 inches
Barrel: Cold Hammer-Forged Chrome Molybdenum Vanadium
Muzzle Attachment: Three-Lug Quick Attachment; 1/2×28 thread
Weight (Unloaded): 5.5 pounds