Home On The Range #016: The Best 3-Season Pant: KUIU Attack Review
RusDs 03.05.21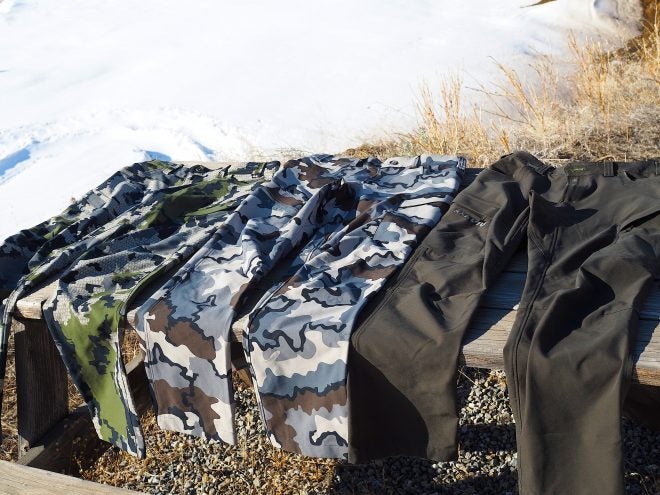 Welcome to our reoccurring series of "Home on the Range." Here, we would like to share all of our experiences for those who may be homesteading, living off the land, hunting, farming, ranching, and truly investing in nature and the great outdoors. The ability to provide for yourself and your family can be tremendously rewarding and simultaneously difficult at times. So, in "Home on the Range" we want to share our different exploits so you can learn and hopefully we can receive your feedback along the way as well.
Attack the Elements with KUIU
KUIU's attack pants might not be marketed as a "3-season pant" in the strictest sense, but they're definitely the best 3-season pants I own. Those three seasons are: Mud (spring), Hunting (Fall-early winter), and Winter (Most of the year here in high elevations).
Farming, ranching, hunting, hiking, fishing, and so on in the Rocky Mountains are harsh on any clothing. "Cotton kills" in these elements, and so its a rare day that I'll work in a pair of jeans. Instead, a pair of pants I originally bought for hunting have turned into my favorite all around pair of pants for almost the whole year (except for the two months around here when it breaks 80 degrees).
KUIU's Attack Pant is made primarily of Toray's 4-way stretch Primeflex fabric, a water repellent coated, soft, flexible, and most importantly, quiet textile. This makes for an extremely comfortable and flexible pair of pants.
The tight weave of Primeflex also aids in repelling water, dirt, mud, blood, you name it. The bursting process applied to the layer that is next to one's skin is to reduce chafing. I've experienced no chafing with these pants, even on 14-hour farm workdays, long drives, or days spent with the same pair on in the outdoors. The MSRP is $139.
Pockets and Zippers
The Attack pants feature two open pockets with a ton of real estate along the perpendicular opening to allow for knife clips, flashlights, neomag mag holders, you name it. They also have two low profile cargo pockets and rear pockets, all with a low profile cover flap and YKK-zipper to keep dust, water, and debris out while keeping your gear in.
Two additional zippers run down along the hips that open or close a mesh-backed heat vent. The pockets all have a soft, flat mesh inside and the heat vents have a slightly different, smaller mesh inside the zip. The zipper fly is topped by a button closure with a button that is large enough to be manipulated by a gloved hand.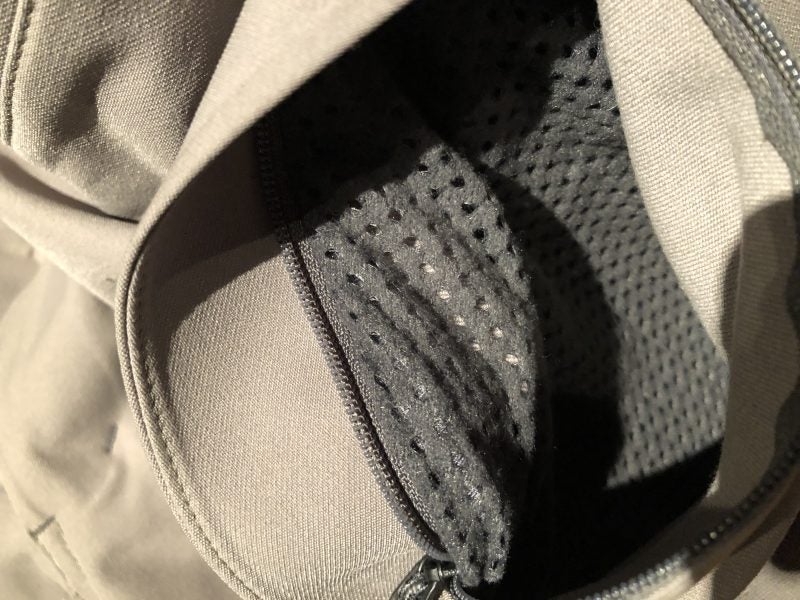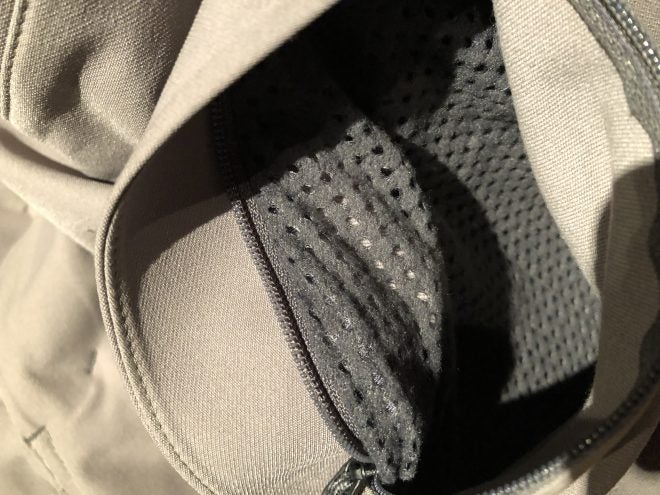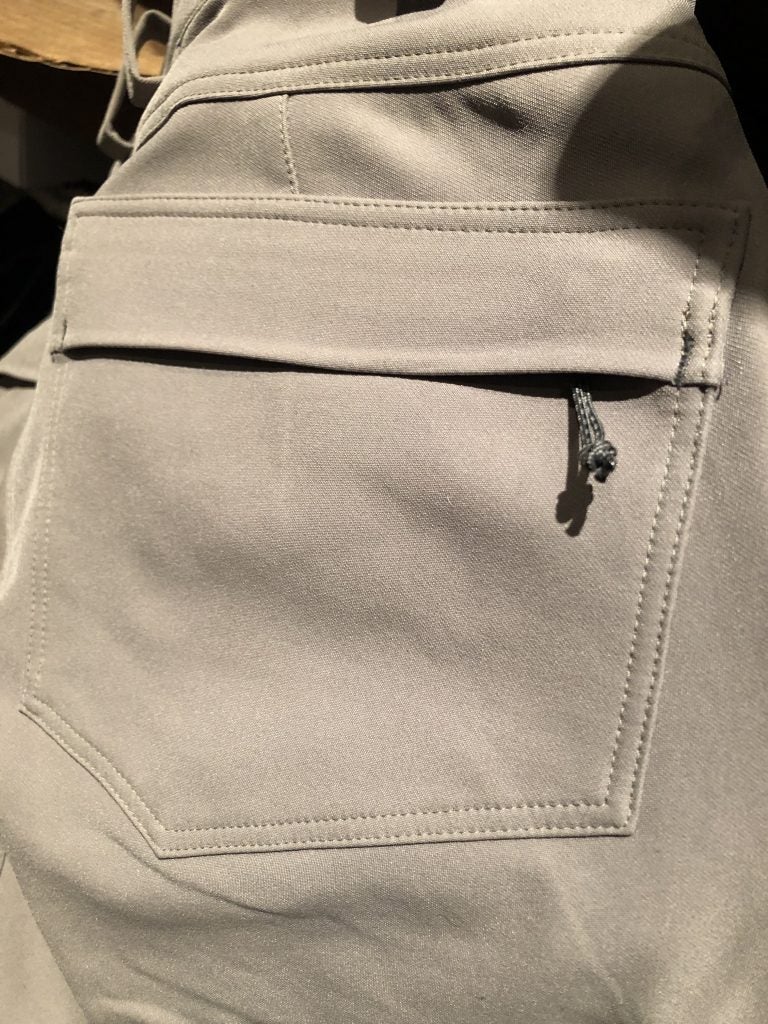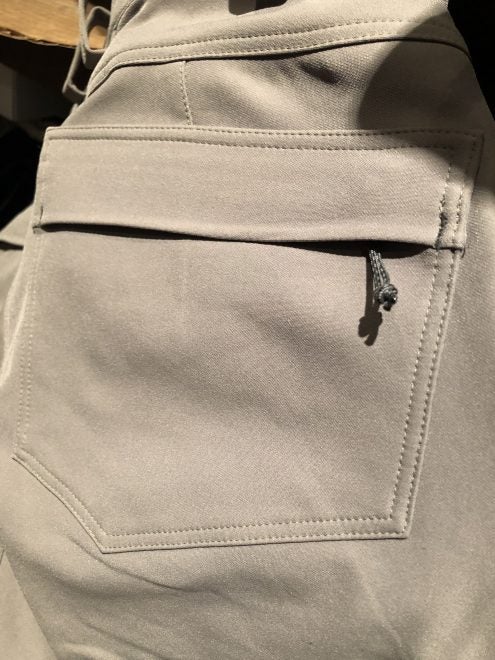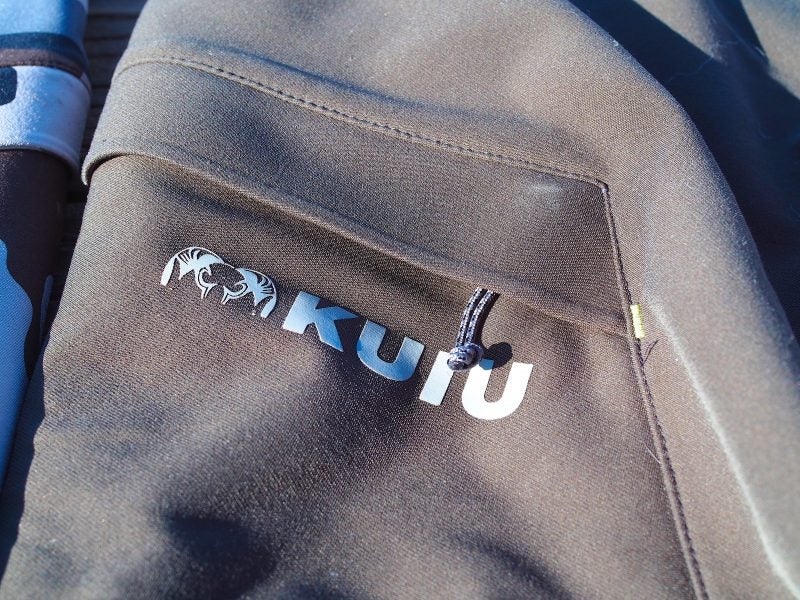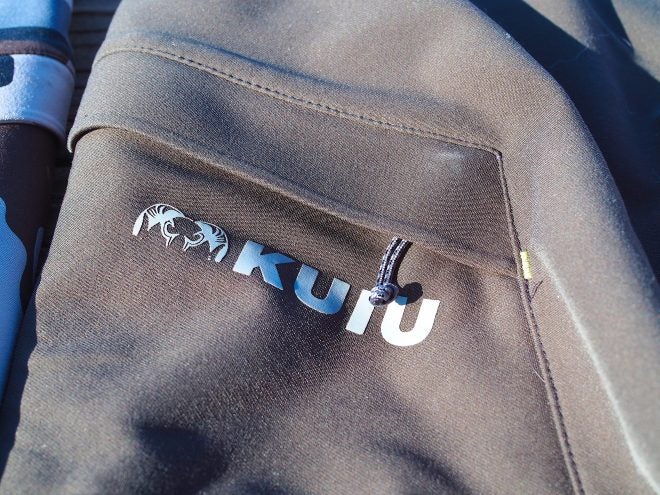 One of the only issues that I've had with these pants is the heat vent's zipper getting stuck on the backing mesh on occasion, and the side zip sometimes coming apart along the zipper when I've been running or Nordic skiing.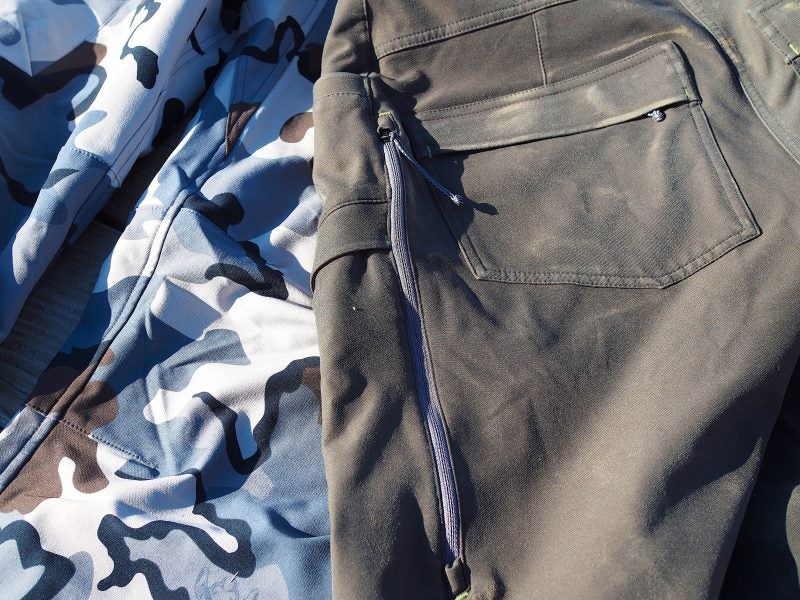 Outdoor Performance
KUIU's Attack pant has been absolutely spectacular in the outdoors. I've used them in everything from skiing in -15 degree weather to long hikes with 50 degree diurnal temperature swings. For colder temps, they provide a lot of warmth and insulation, requiring only a thin pair of longjohns in order to serve as a decent ski pant.
These pants shrug off light snow and rain, but in wetter conditions can be further waterproofed via a thin rain pant. KUIU's attack pants also have a tight enough weave to effectively cut down on all, but the strongest winds. When things go from cold to warm, one can open up the vents to let some of that heat out.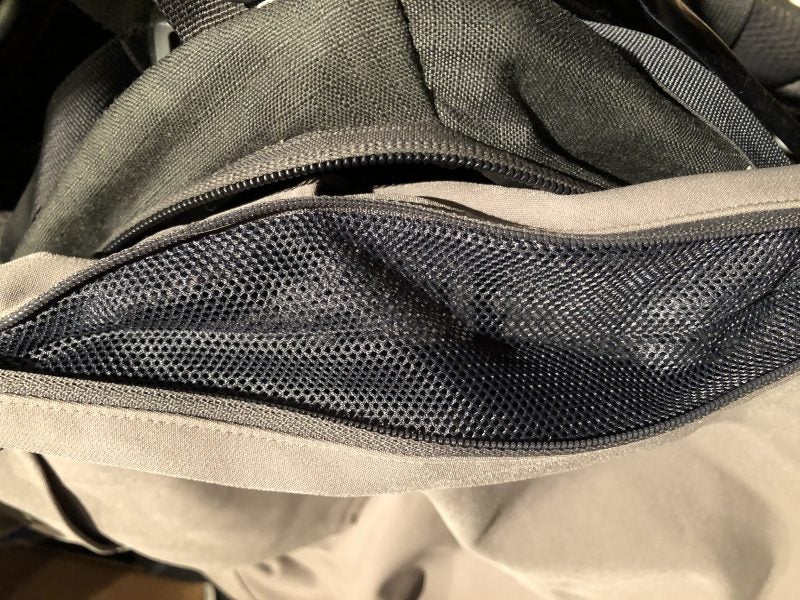 Back to the tight weave and DWR coating, the pants don't get dirty easily. The weave also prevents most thorns and hitchhikers from making a permanent home on your pants or tearing them open. The mesh nature of the pockets does retain quite a bit of dirt and debris should one let such things make ingress into your pockets.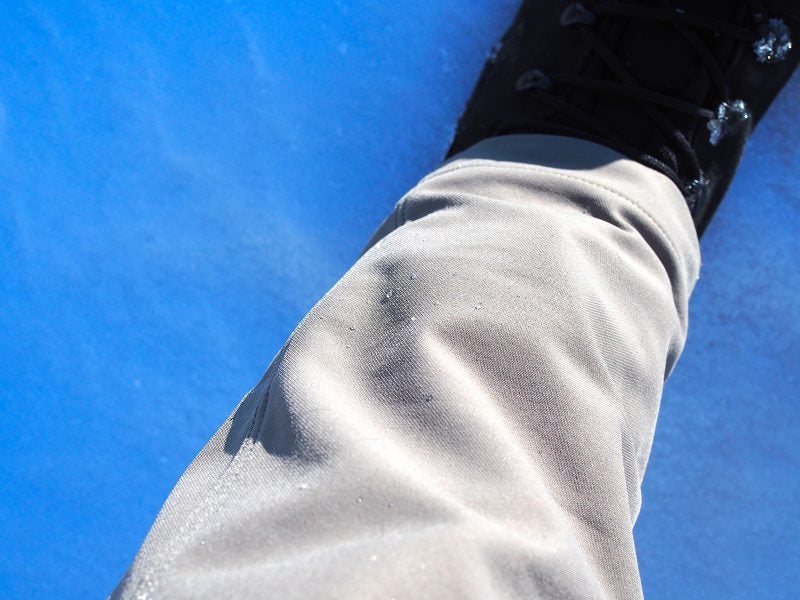 When it comes to liquids, these pants shrug them off even after a year of washing and wearing them. They are definitely my favorite pants to wear on windy days spent around irrigation equipment, as I can just wipe off the water droplets and not get soaking wet.
I wouldn't sit in melting or wet snow with these on, but they do well enough for most conditions. As long as its not dumping rain, I don't even have to bust out my rain pants on hunts. Mud also either can be easily wiped off when wet, or flakes right off when dry. When moving through wet vegetation, water beads right up and rolls off.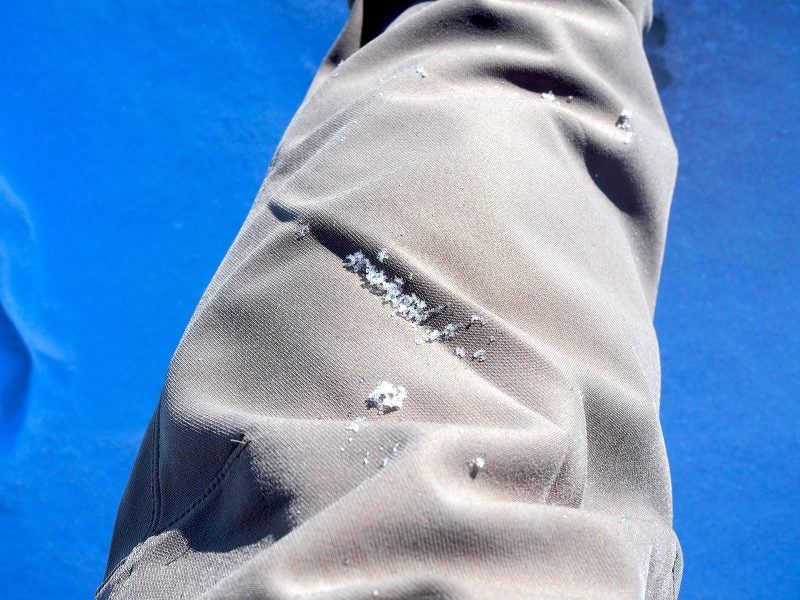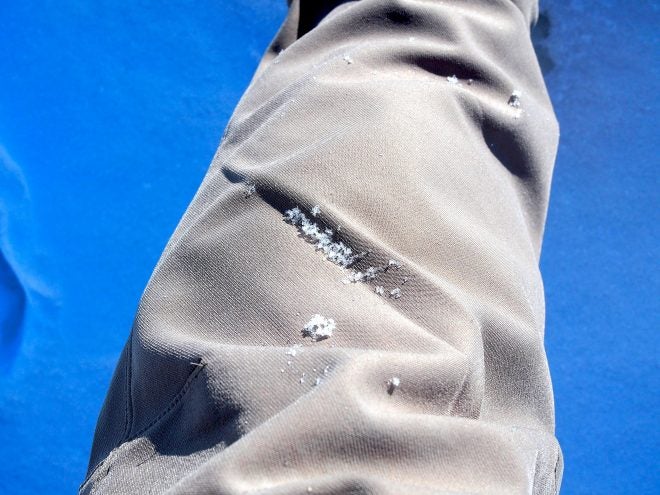 Be Vewwy quiet
Whether you hunt with a rifle or bow, the Attack pant is a quiet piece of gear that won't belie your location with swishes, squeaks, or creaks. I've low crawled within recurve distance to a few different animals in these pants, and they're as quiet crawling along the ground as they are while slowly walking through the woods. All the zippers are very quiet as well. Should some blood get on your pants after a successful hunt, it'll either rinse right off or come out in the wash without having to use any fancy soaps or treatments.
KUIU's Attack pant is currently available in 3 camo patterns (Via, Verde, and Valo) and 5 solids (Black, Grey, Loden [Olive Green], Brown, and Khaki). The solids are nice, as one can just wear these as an everyday pair of pants without the camo look. Overall, I highly recommend KUIU's Attack Pant as a great piece of outdoor gear and an overall great pair of pants.