The Integrated Rear Sight (IDRS) from Parker Mountain Machine
Luke Cuenco 03.05.21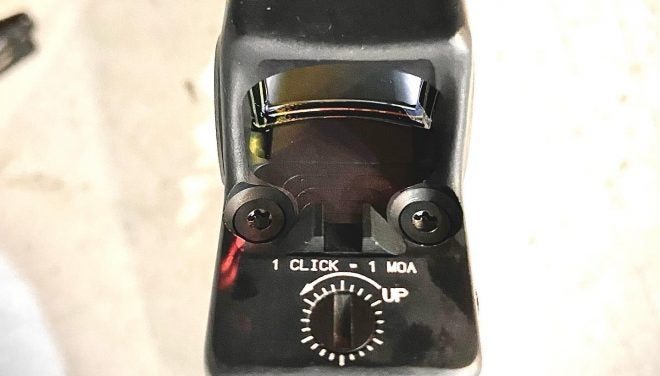 Parker Mountain Machine has just introduced a new machining service for owners of Trijicon's popular SRO, RMR, and RMRCC red dot optics. PMM is offering their Integrated Rear Sight service which machines and adds a rear backup sight that can be co-witnessed with the red dot on your pistol. If you're interested in reading more about the recently released RMRcc, check out Adam Scepaniak's review of the tiny new optic.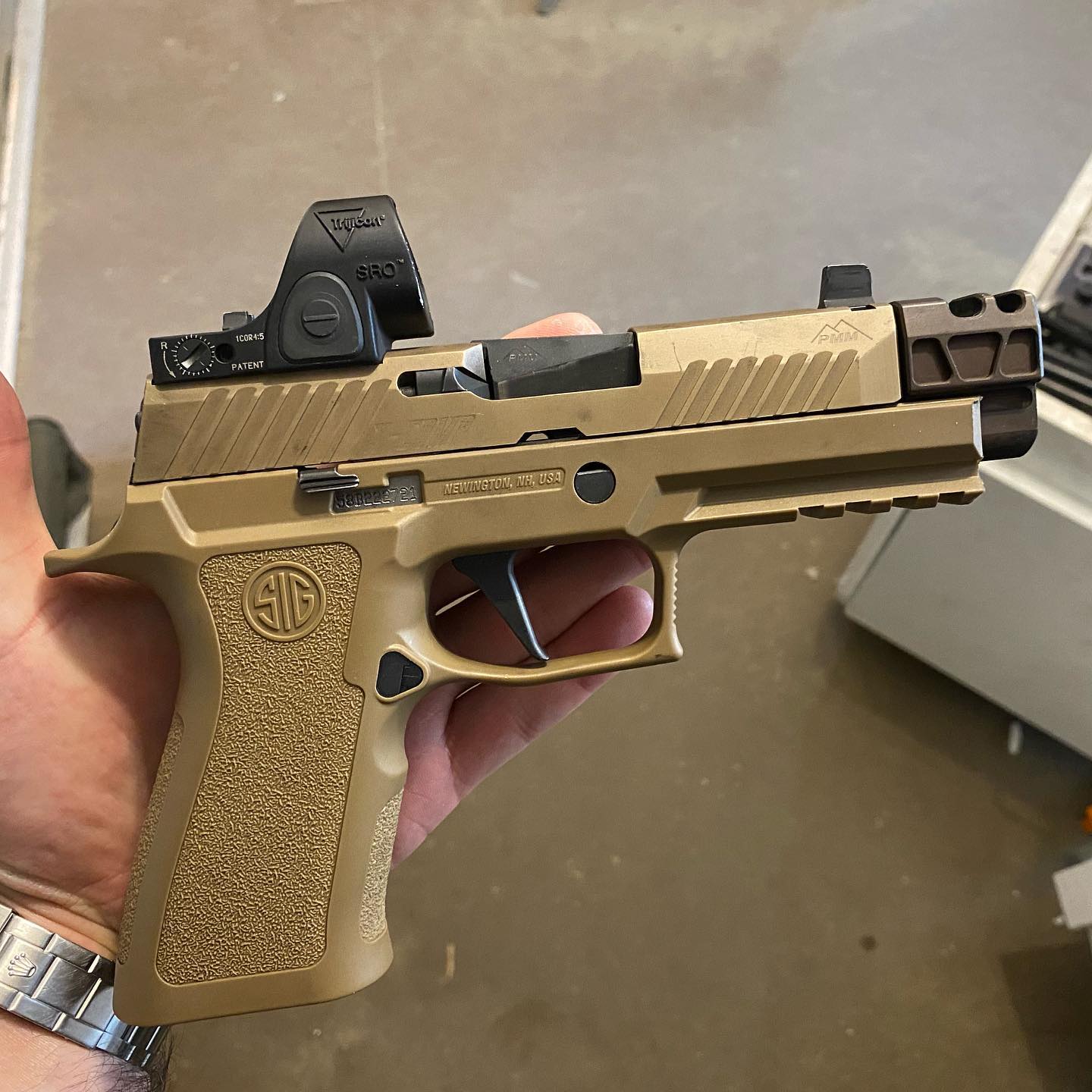 The Integrated Rear Sight (IDRS) from Parker Mountain Machine
"The time has come. Our Integrated rear sight is now an option on our SIG and Glock optics cuts! Comes with both front and rear irons for the correct co witness. Available for the RMR, RMRCC,SRO and Deltapoint pro optic on the Sig P320, 365XL and Glock 26/19/19x/17/34/43/43x/48."
This is a great example of a company seeing a need for a product and instead of reinventing the wheel – they just improve upon it. The SRO is a great optic I have had the pleasure of using and although it is a great optic it's one major drawback is that it completely covers the rear dovetail sight on almost every pistol.
Parker Mountain machine has ingeniously found a way to integrate a backup iron sight into the SRO's design by using the existing holes in the side of the optic to hold a new backup iron sight in place which can co-witness with the dot and existing front sight.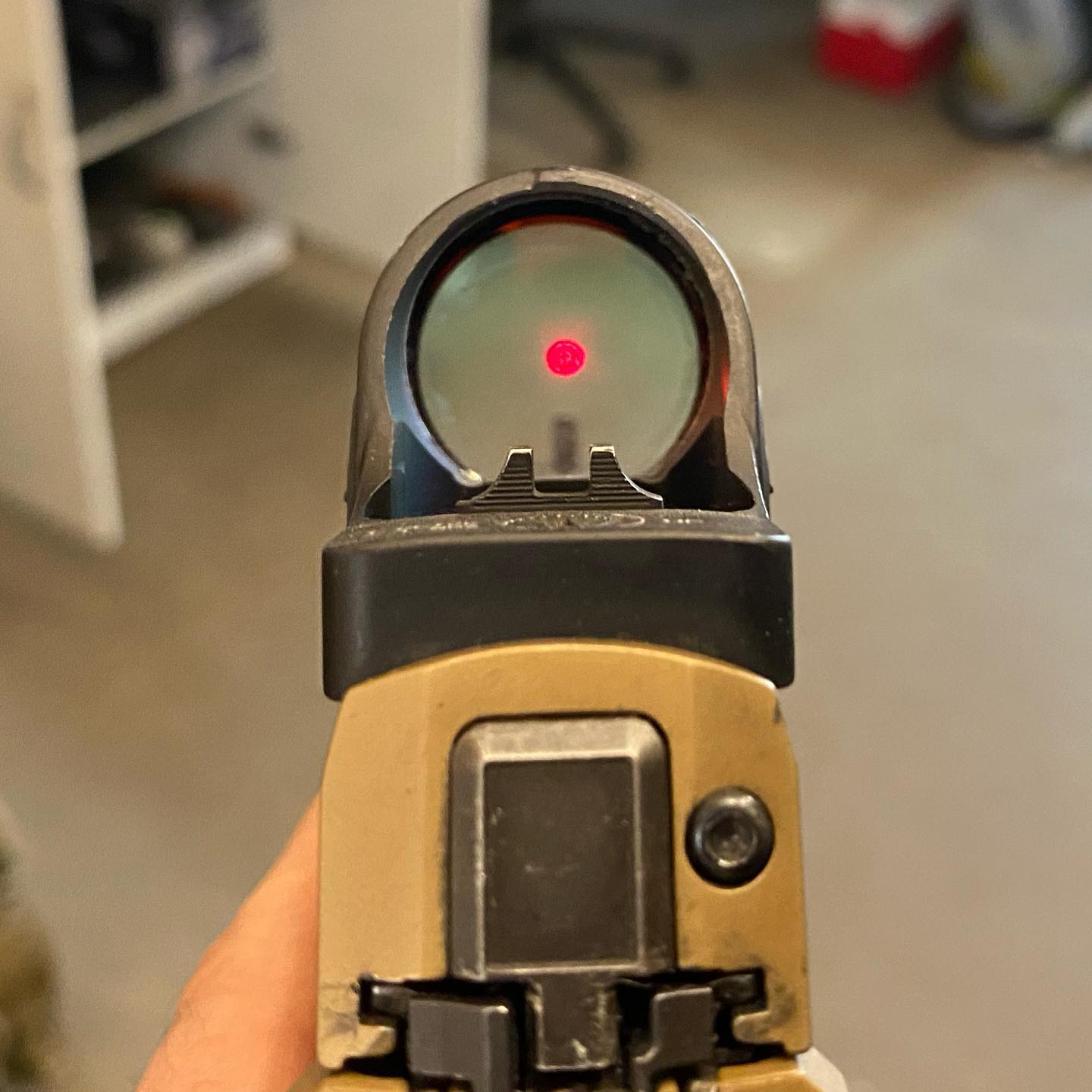 At the time of writing Parker Mountain Machine is not selling the Integrated rear sight as a standalone product as it introduces too many variables that your typical end-user would not be able to account for without precision machining.
"We are apprehensive on doing this as of now due to the logistics involved with getting the proper front sight relation in conjunction with the overall depth of cut to the slide, So many people cut slides and do them at different heights it's impossible for us to account for all the variables.

-Jarod Legsdin – Parker Mountain Machine"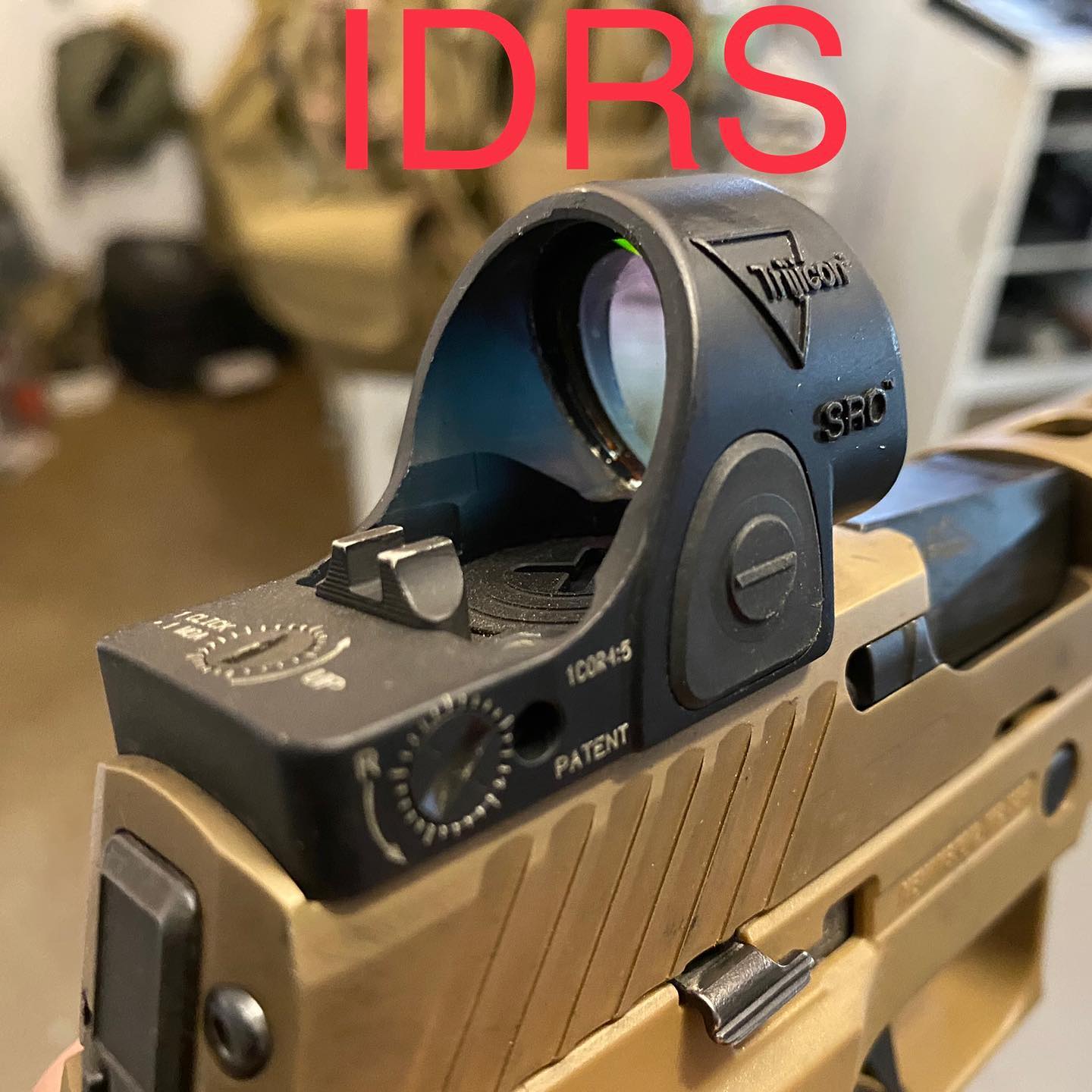 I currently own an SRO it currently sits atop my Ruger MK IV pistol which is dedicated solely to steel challenge rimfire competitions. So I don't have much of a need for a backup iron sight on that particular pistol but if I do find myself purchasing another Trijicon SRO I might consider contacting Parker Mountain Machine to get this upgrade machined in. The cost for the custom machining services offered by Parker Mountain is $260 and you will need to supply your own optic.