NEW Schmeisser S60 AK Magazine Coming Soon from ATI
Luke Cuenco 03.19.21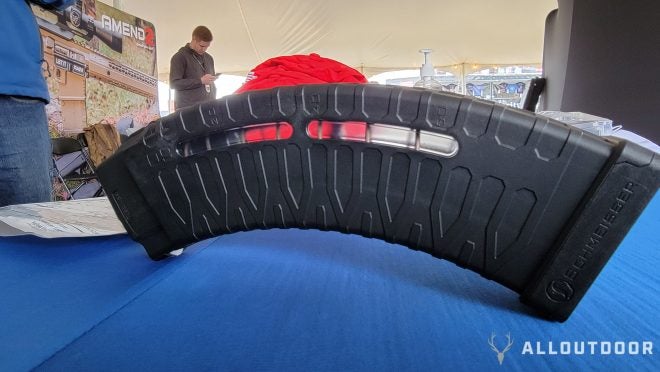 I oftentimes find myself with a lack of drive between hunting seasons which has led me into the world of competition. While most hunting applications require only a handful of rounds to be loaded in your gun, competition necessitates the need for larger magazines to reduce reloads and provide the competitor with an edge in the time department. Schmeisser has just announced that they will be releasing a new S60 AK magazine for 7.62×39 ammunition and AK pattern rifles exclusively with ATI.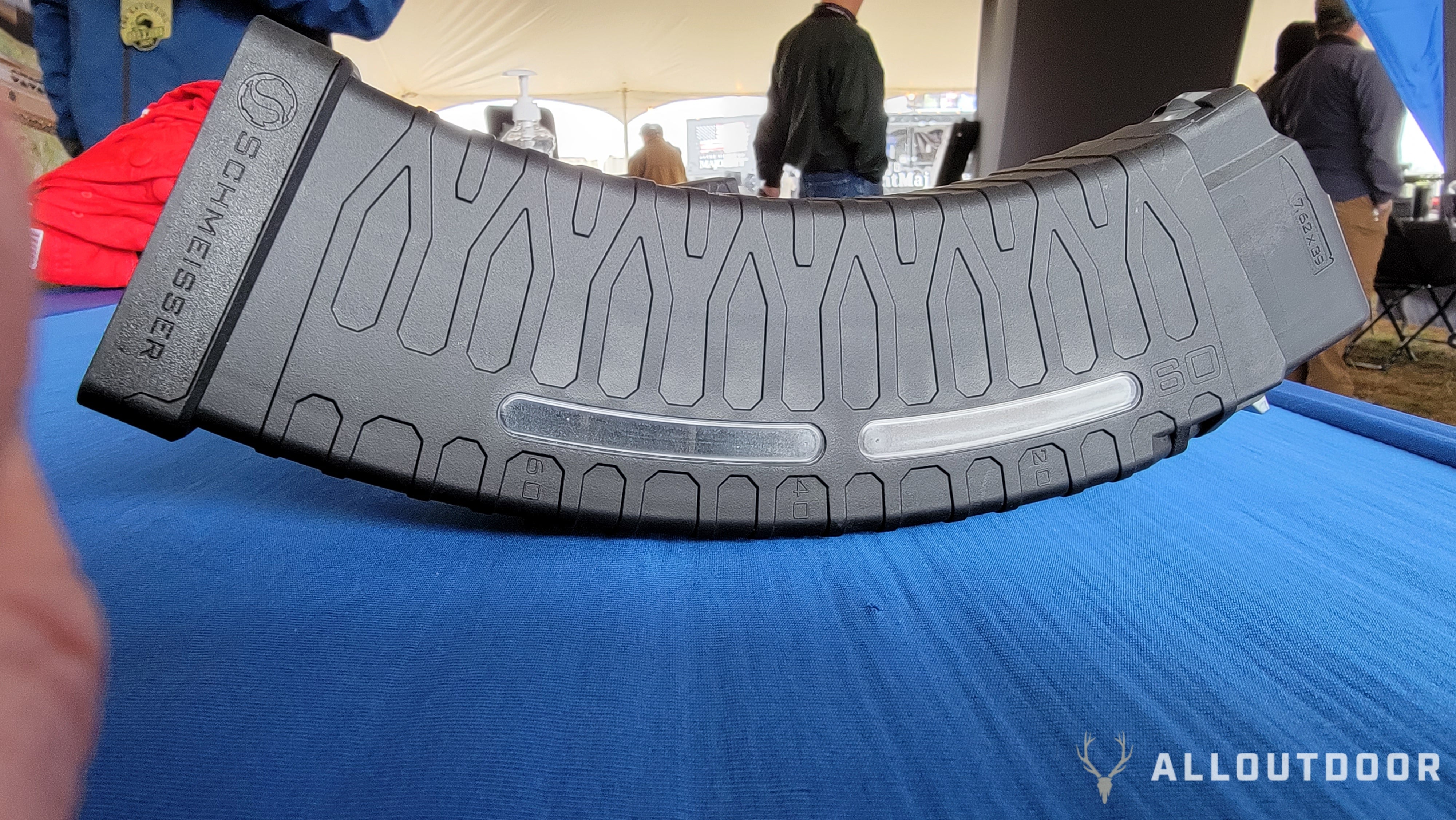 NEW Schmeisser S60 AK Magazine Coming Soon from ATI
"The Schmeisser S60 AK47 magazine is a fiberglass polymer magazine developed by Schmeisser and manufactured in Germany. It has a slim and smooth surface with a rough textured finish for the best grip in any condition and its polished inner surfaces provide the best feeding experience. Disassembling is quick and easy due to the simple design of the magazine, which allows disassembly and reassembly without the use of any tool. In combination with high-quality stainless steel springs, the magazine will perform flawlessly in most conditions."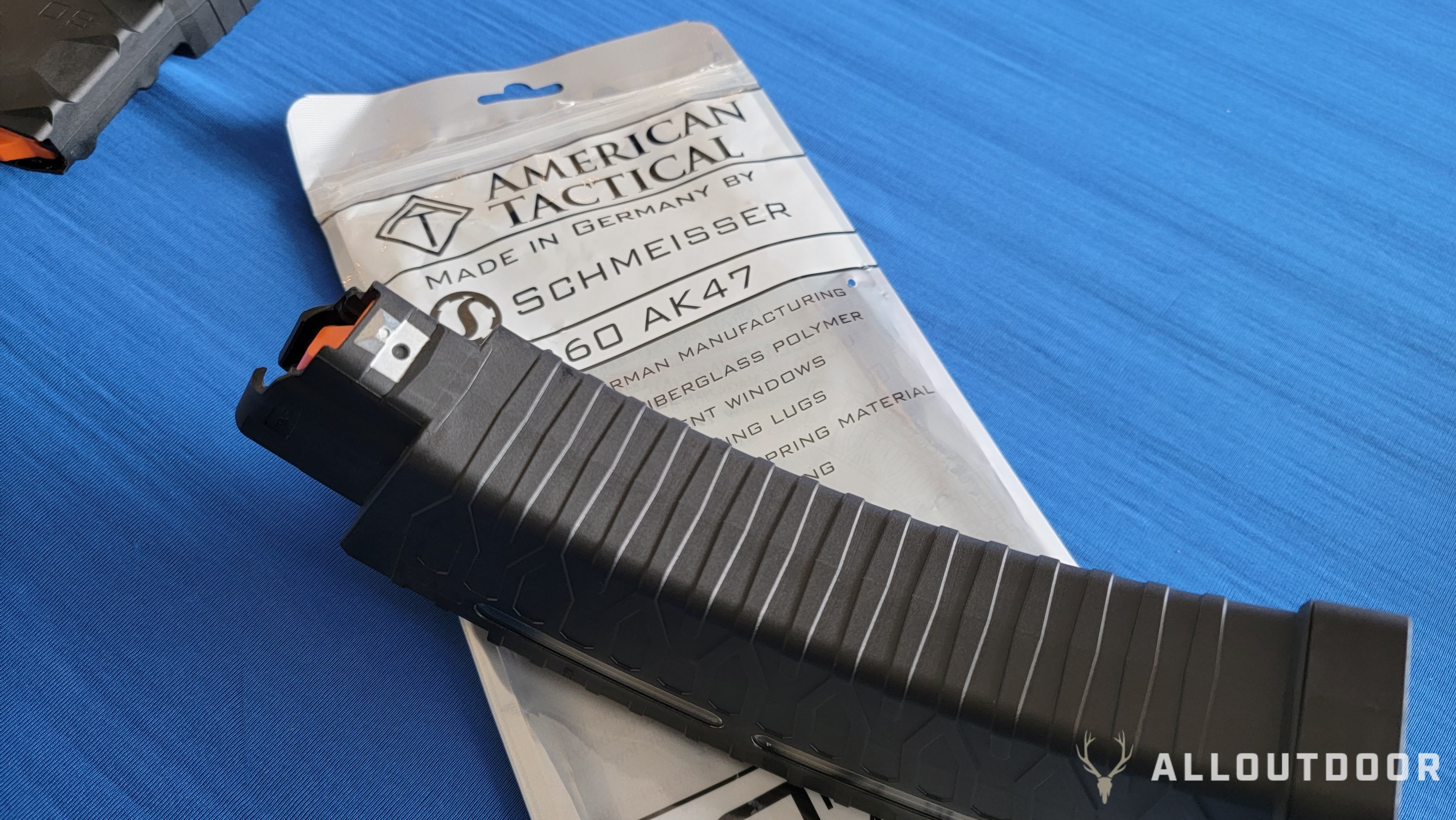 NAME: AK47 60 rds Magazine 7,62 x 39
SYSTEM: Quad Stack AK47 Magazine
CALIBER: 7.62 x 39 mm
BODY: With Window
MATERIAL: Heavy-duty fiberglass polymer
MAGAZINE LOCKING: Magazine locking through metal inserts
MAGAZINE: 60 rds
MONTAGE: Easy to assemble and disassemble without tools
MSRP: $84.99
Release Date: May 2021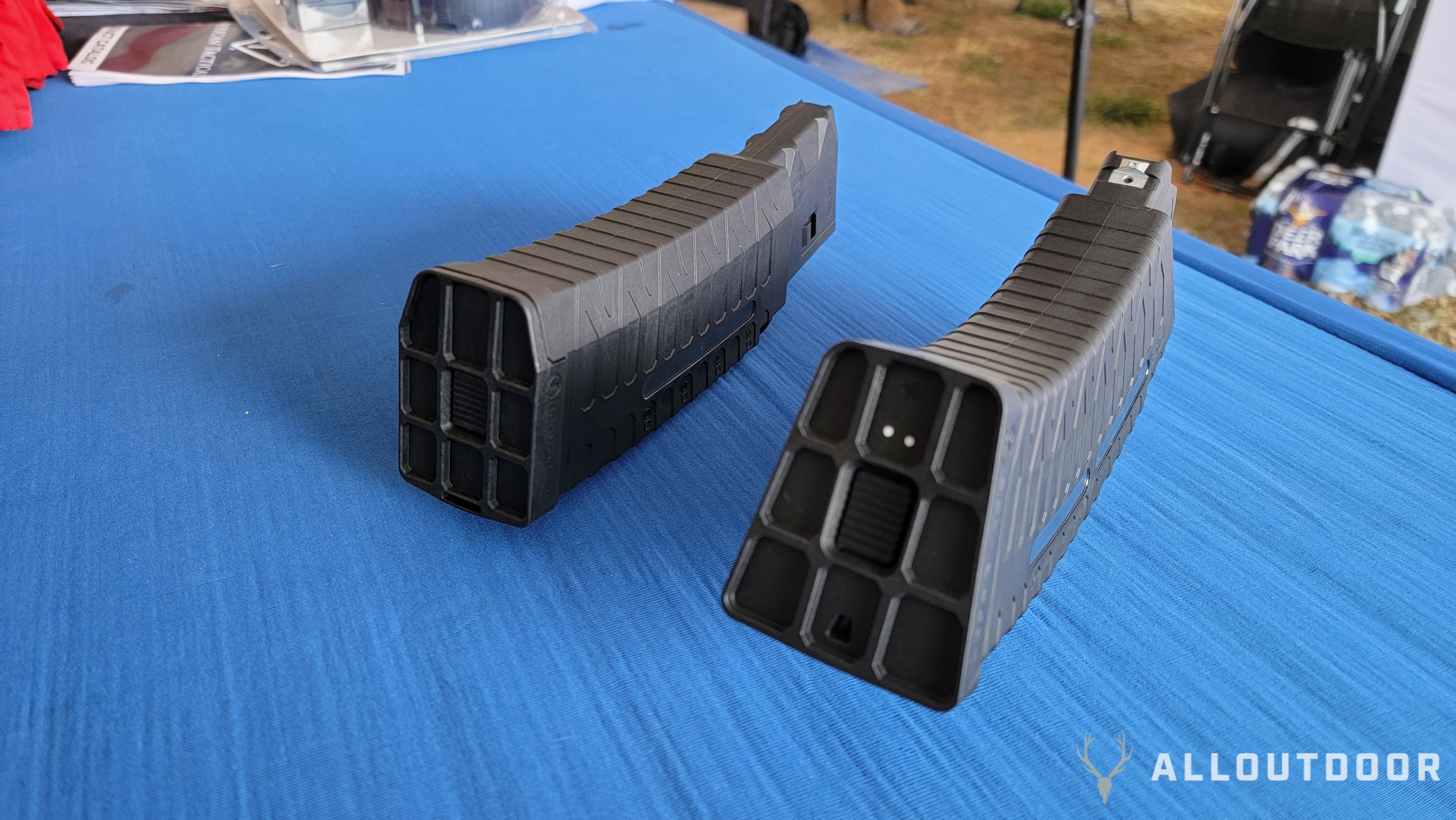 My limited experience with the AR-15 versions of the Schmeisser S60 magazines has been great. The magazines work very well and that is a huge accomplishment considering that they are quad-stack magazines. I'd imagine that the AK-47 variant of the magazine will perform similarly.
What I find to be the two biggest selling points of the S60 magazine are its metal locking tabs which are going to be necessary with 60-rounds of weight beneath them. I think these will end up being a popular alternative for those who want to have a good time blasting away with their AKs without hundreds of dollars for a 100-round wind-up drum mag. The new magazines are scheduled to be released in May and will be exclusively available from ATI.