A Legend has Returned! The Colt Anaconda 44 Magnum is Back
Adam Scepaniak 03.23.21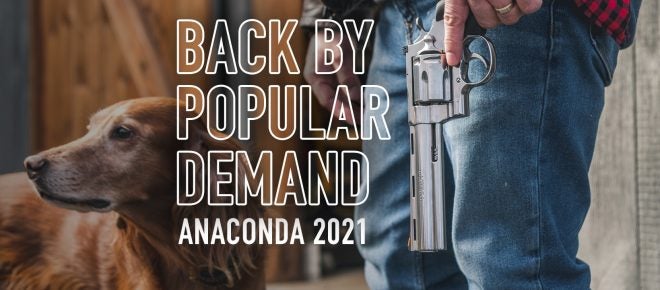 If it was Colt's objective to almost break the internet yesterday with the announcement that they are bringing back the Colt Anaconda .44 Magnum, well, consider it mission accomplished. Our sister-site of TheFirearmBlog was one of the 1st news outlets to report on it and that article can be read HERE. I also made the audacious claim back on September 23rd, 2020 that Colt had the tooling, know-how, and market demand to produce the Colt Anaconda again. For once in my life, I am extremely glad I was right because now we are talking about their NEW Colt Anaconda models.
"WEST HARTFORD, CONN., (March 22, 2021) — Colt's popular Snake Gun revolver series
gains a new addition with the updated Anaconda. The Anaconda is a six-round, large frame,
U.S. forged stainless steel double-action revolver chambered in 44 Magnum. It is available
nationwide at Colt Stocking Dealers for $1,499 MSRP.

The 2021 Anaconda has been fully re-designed to utilize an oversized Python action with a
bulked-up frame for added strength. The leaf-spring action provides a non-stacking, smooth-asglass trigger pull. Recoil-absorbing Hogue overmolded grips are interchangeable with all Colt
Python grips. The sights are elevation and windage adjustable, and interchangeable with a
simple Allen key.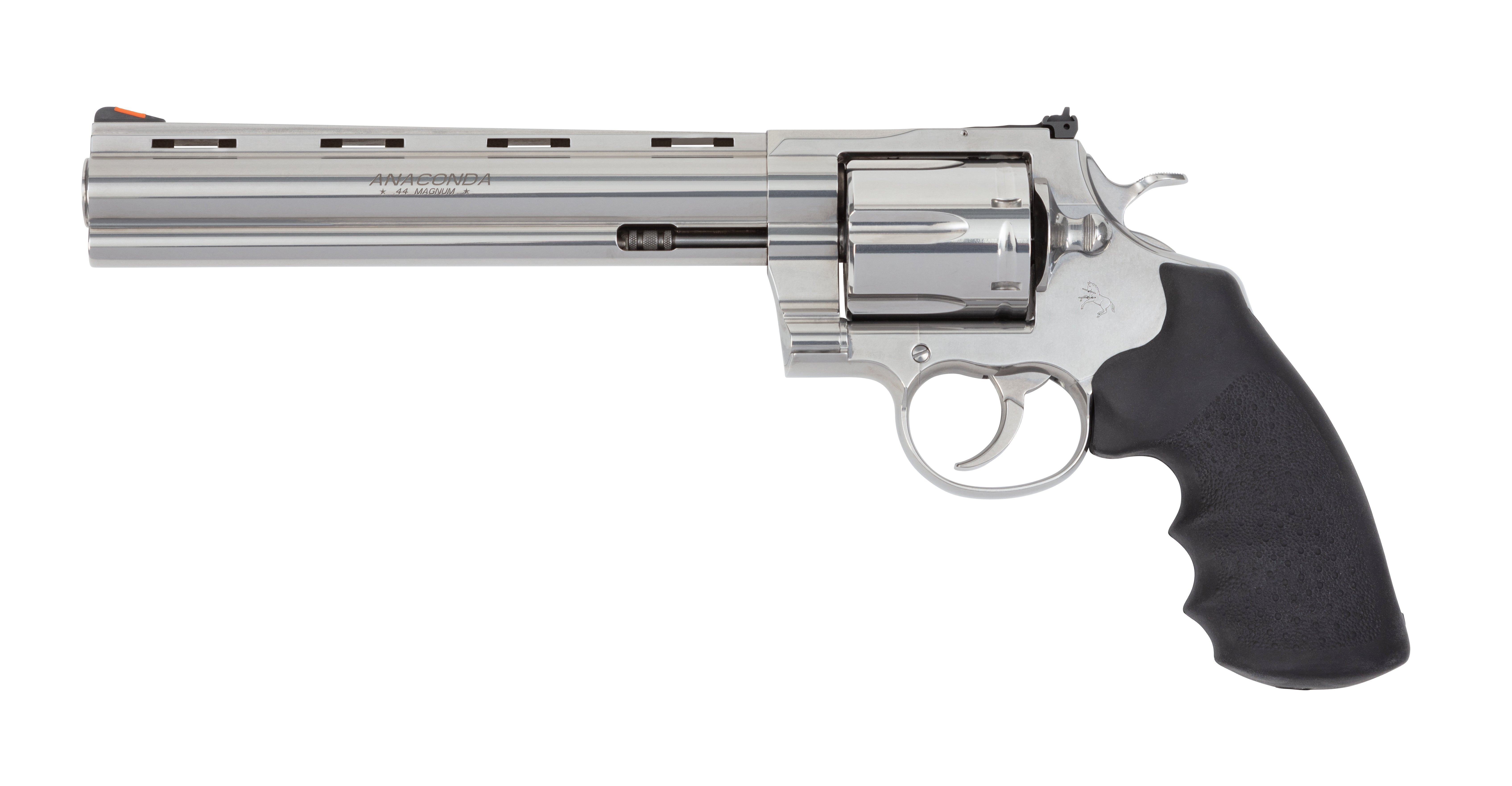 Its iconic profile comes from the full-lug, ventilated rib barrel, available in 6″ and 8″ lengths. A
recessed target crown offers protection and like all Colt revolvers, the cylinder rotates clockwise.
The frame is drilled and tapped for optic mounts, making the Anaconda an unstoppable
huntsman's sidearm.

"The Anaconda is a legendary piece of the Snake Gun series and fills a unique space in the
revolver market," said Justin Baldini, Product Director at Colt. "Our team was dedicated to
making this revival worthy of the Colt name while serving the needs of today's gun owner."

First manufactured in the 1990's, it is now the fourth Snake Gun re-released by Colt. The Cobra,
King Cobra, and Python have all seen a successful re-introduction to the market. The Anaconda
is manufactured at Colt headquarters in West Hartford, Connecticut."
To start out, Colt is only doing stainless models of the Anaconda with the option of a 6″ or 8″ barrel at an MSRP of $1,499. Hopefully in the future they will look to make blued offerings as well to match. For some people, the $1.5K price-tag might sound a little steep, but in all honesty, Colt will never meet demand on these double-action revolvers for a tremendously long time; they will be selling like hot cakes! If you are definitely interested like I am, the specifications for these new revolvers can be read below as presented by Colt:
Action: Double Action
Capacity: 6
Finish: Semi-Bright Stainless Steel
Stock: Hogue Rubber
Sights: FT: Red Ramp RR: Adjustable
Barrel Length: 8″ | 6″
Overall Length: 15″ | 13″
Features: American Forged Stainless Steel/ Hogue Grips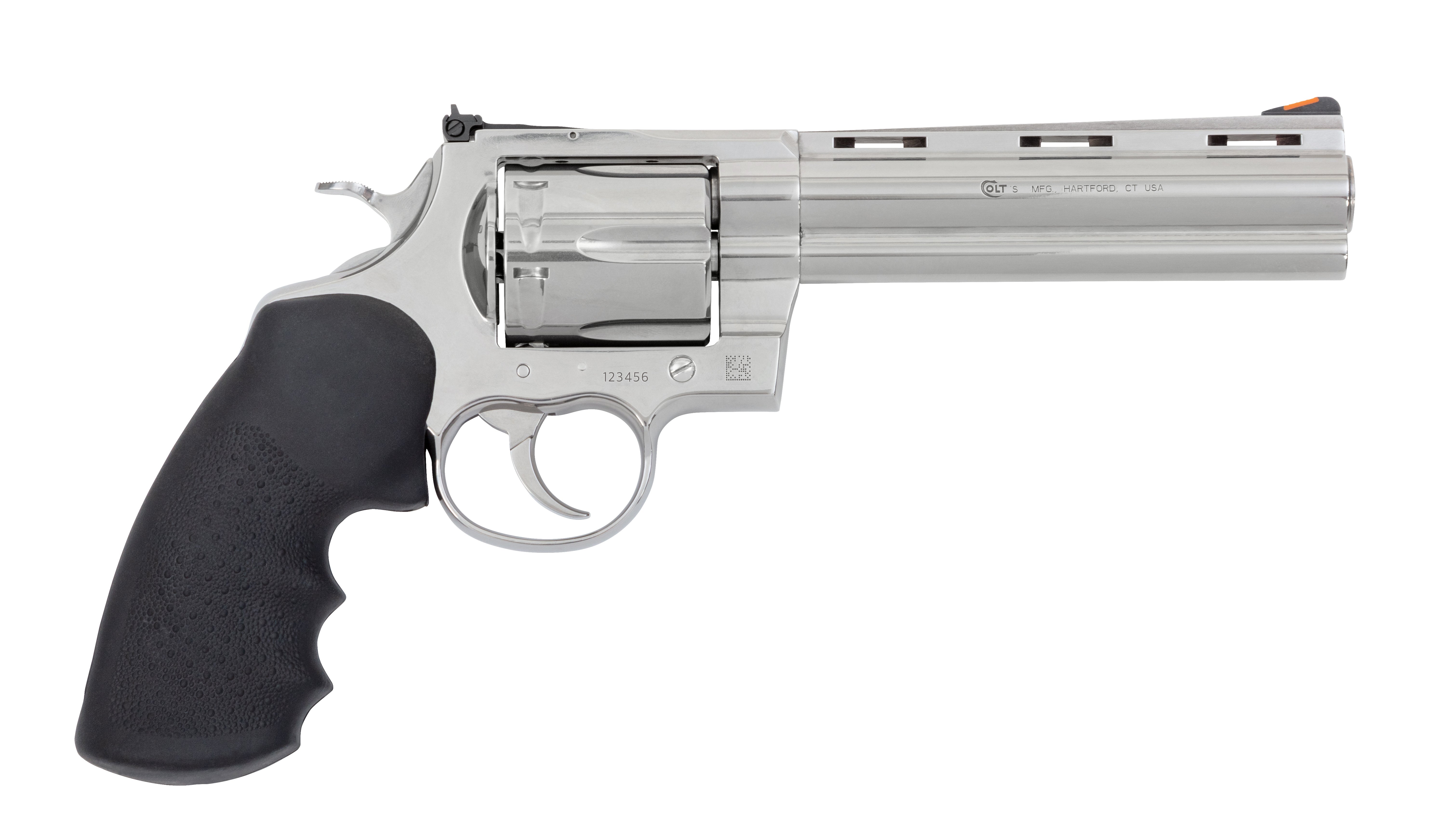 With the NEW Colt Anaconda finally here with modern features of a recessed target crown, a drilled and tapped frame for mounting optics, and Colt's Linear Leaf Spring Action for a non-stacking, smooth-as-glass trigger pull, I am excited to get my hands on one of these new Anacondas and shoot it! What do you think about the re-introduction of the Colt Anaconda? As always, let us know all of your thoughts in the Comments below! We always appreciate your feedback.