Pump Action Rimfire Rifle – The 15-Shot Rossi Gallery 22
Luke Cuenco 03.24.21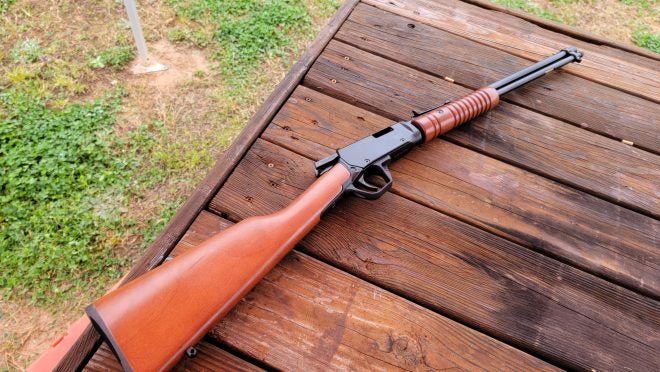 Gallery guns harken back to the days of early indoor gun ranges for recreational and target shooters. The Rossi Gallery 22 was introduced at SHOT Show 2020 last year and it hadn't even shown up on my radar until I stumbled across it at the Rossi booth during The Gathering at The Sawmill 2021. It seems that Rossi is attempting to revive not just lever-action style guns from older times, but pump-actions as well.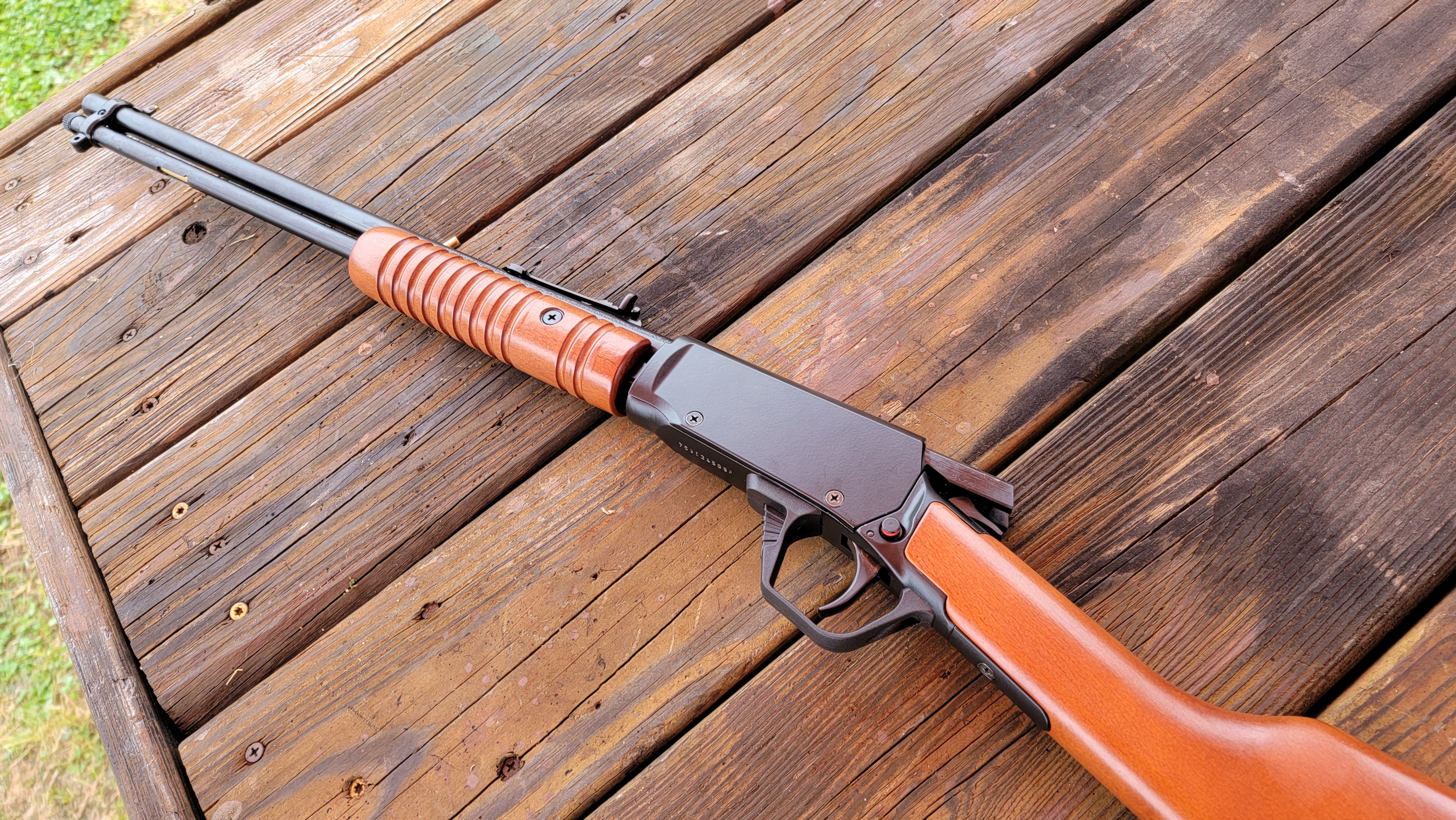 Pump Action Rimfire Rifle – The 15-Shot Rossi Gallery 22
The Rossi Gallery 22 is a near-exact clone of the Winchester Model 61/62 pump action rifle. Gallery guns of that type were fairly popular for recreational shooters and even children learning to shoot. Even today, pump-action rimfire rifles like the Rossi Gallery 22 can often be found in the hands of landowners out hunting squirrels or groundhogs for pest control.
Specifications
Action: Pump
Finish: Polished Black
Tube Capacity: 15
Sights: Buckhorn Style
Safety: Cross-bolt
Barrel: 18″
Overall Length: 36″
MSRP: $358.48
"Styled after the original gallery guns of the late 1890s, the Rossi Gallery is a sliding-action pump rifle chambered for .22 LR. Featuring a polished black 18-inch barrel and 15-round capacity tube magazine, the Gallery reintroduces one of the most endearing and fun target, plinking, and small game hunting rifles in American history."
I ran a couple of tubes through the Rossi Gallery 22 at the event and it was as fun as you could expect. There is just something about manually operated firearms that make them a joy to shoot over semi-auto rifles or pistols. The firearm I shot at the booth had an extremely smooth action and light, but a safe trigger.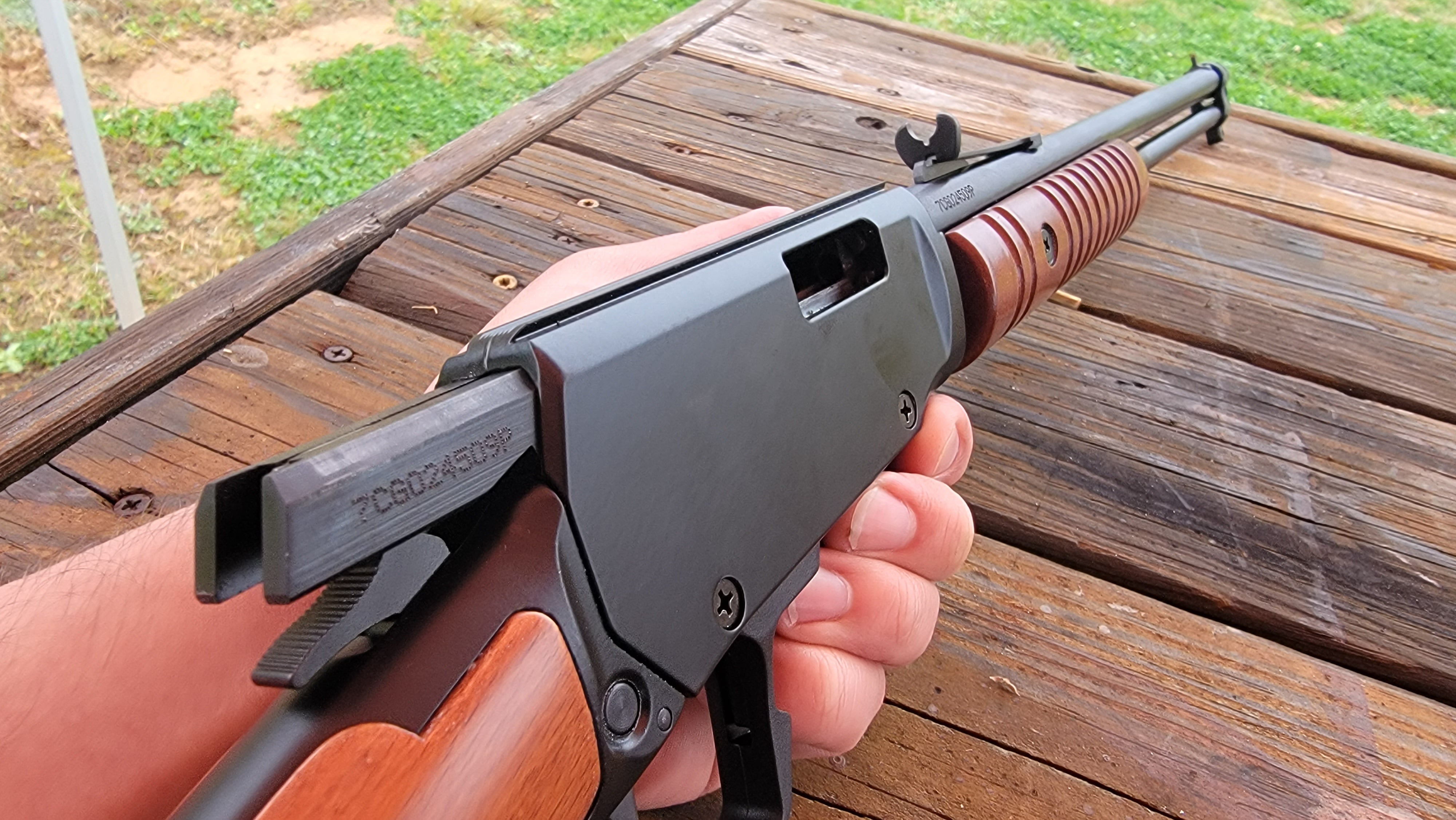 Loading the Gallery 22 was a breeze and with a 15-round tube, it seemed like the fun would never end. If I had any requests that I could give directly to Rossi as far as future iterations of pump-action 22LR guns go it would be to produce a model with a threaded barrel and perhaps even a side loading or bottom loading version.