AllOutdoor Review: Hunting at Mellon Creek Outfitters
Adam Scepaniak 03.30.21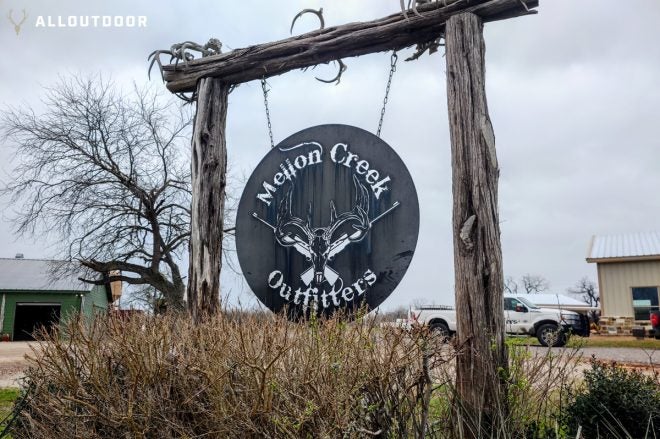 This past month I had the good fortune and opportunity to accompany some of the staff from AllOutdoor, OutdoorHub, and TheFirearmBlog down to Mellon Creek Outfitters in Refugio, Texas. We were on a mission to hunt wild hogs as well as coyotes. Both are a detriment to the work of ranchers and guides.
The wild hogs rut up the earth and ruin serviceable cropland, and the coyotes prey on the calves of livestock as well as whitetail deer that are sought-after on guided hunts. So, we not only were headed to Texas for a great time testing out different gear along the way, but were also looking to service a purpose in our efforts.
"Mellon Creek Outfitters is a 110,000 acre ranch uniquely set at the crossroads of the south Texas brush country and the Texas Coastal Plains. This gives us a habitat second to none for all native wildlife. This fact will become abundantly clear as you drive through the ranch. The amount of game is something that isn't explained well in words; it's better to see it for yourself.

In brief, Mellon Creek Outfitters strives to be the best. We enjoy hunting just as much as our clients do and look forward to each and everyday doing what we love. With a 90% repeat clientele our season is more like a family reunion then a hunting trip, our clients are our friends."
I have done lots of hunting over the years on public property self-guided, private property self-guided, and also via the assistance of guides on fenced-in and free-range areas. I have had my fair share of phenomenal experiences and sour ones as well. Heading down to Mellon Creek Outfitters I was excited for some thermal/night vision hunting of pigs and coyotes and did not know what to expect.
Lodging – Mellon Creek Outfitters
When it comes to hunting your lodging can vary from barbaric, caveman standards all the way up to luxury amenities. For this trip, it was closer to the latter. We all had our own 2-person cabins outfitted with a TV, clean beds/linens, a shower/bathroom, and plenty of space to sort our gear and clothing.
For me personally, having a comfortable place to lay your head and recover from a full day of hunting is extremely important. It sets the tone and your mood for the next day as well as ensures you are energetic for the next day's exploits. I slept great here (which rarely happens when I'm traveling) so even though we had long days of hunting I could keep at it day after day.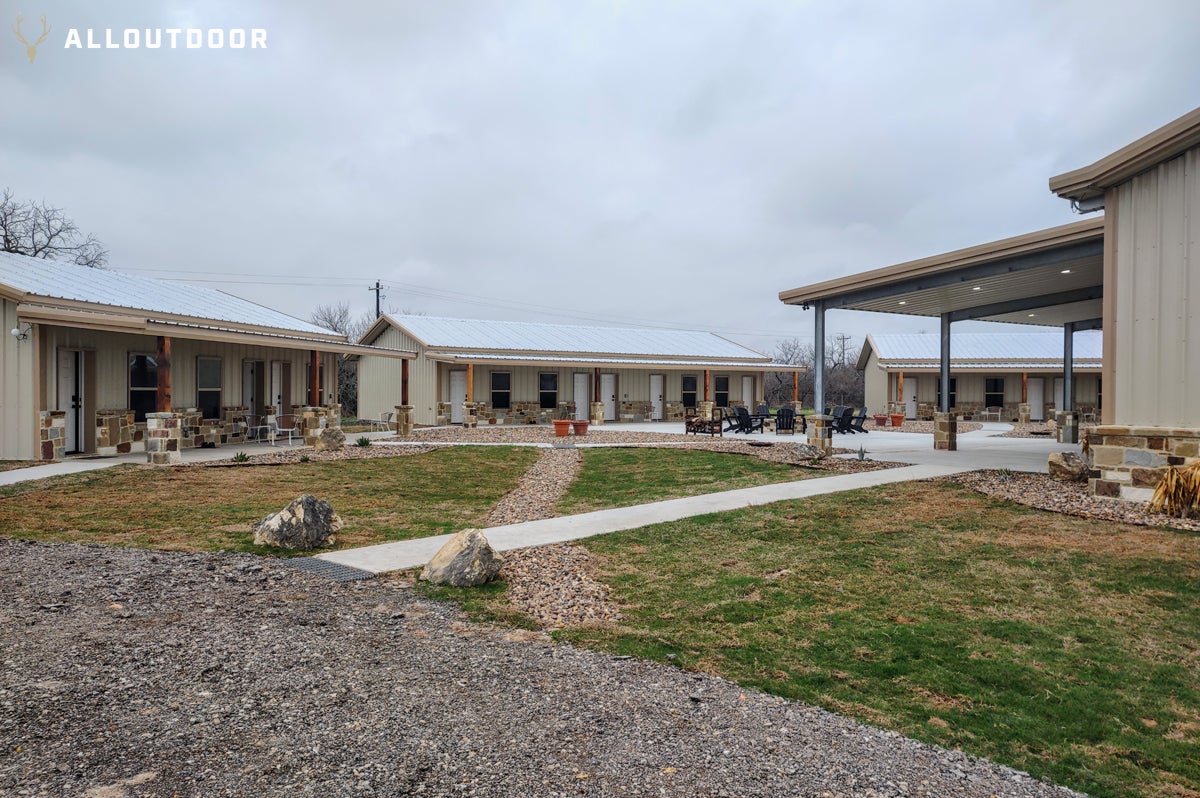 Meals – Mellon Creek Outfitters
Aside from having a good place to hang your hat, you obviously need to stay fueled up for your outdoor foibles and adventures. I have done hunts where you eat granola bars and boiled soup over a campfire for a week, and while you are getting calories into your body nobody honestly enjoys those meals.
The food faire at Mellon Creek Outfitters was completely the opposite. Every meal was prepared by a personal chef that was 5-Star quality in my eyes. After mentally saying "Grace," I would immediately take a photo of every meal and text it to my family back home because none of them could believe what I was able to eat down here. It was not only visually impressive, but incredibly delicious.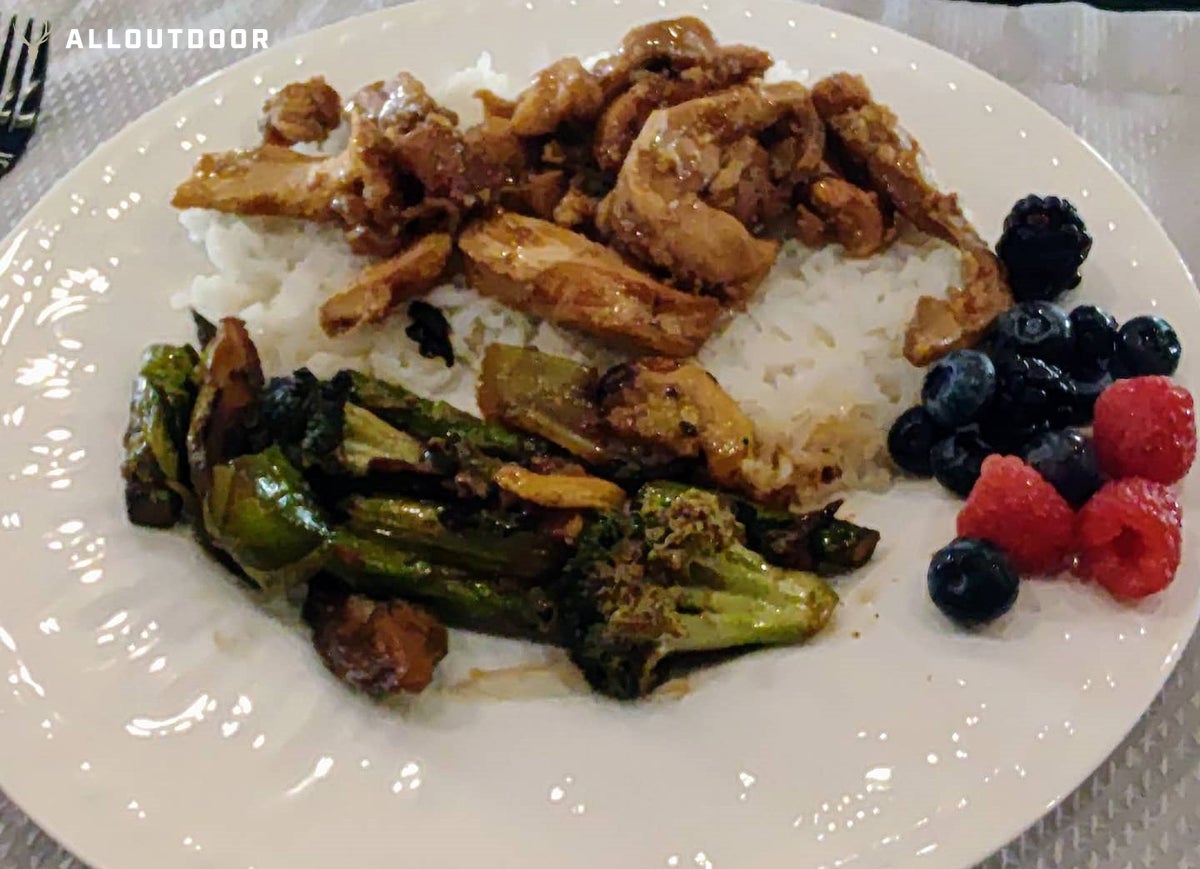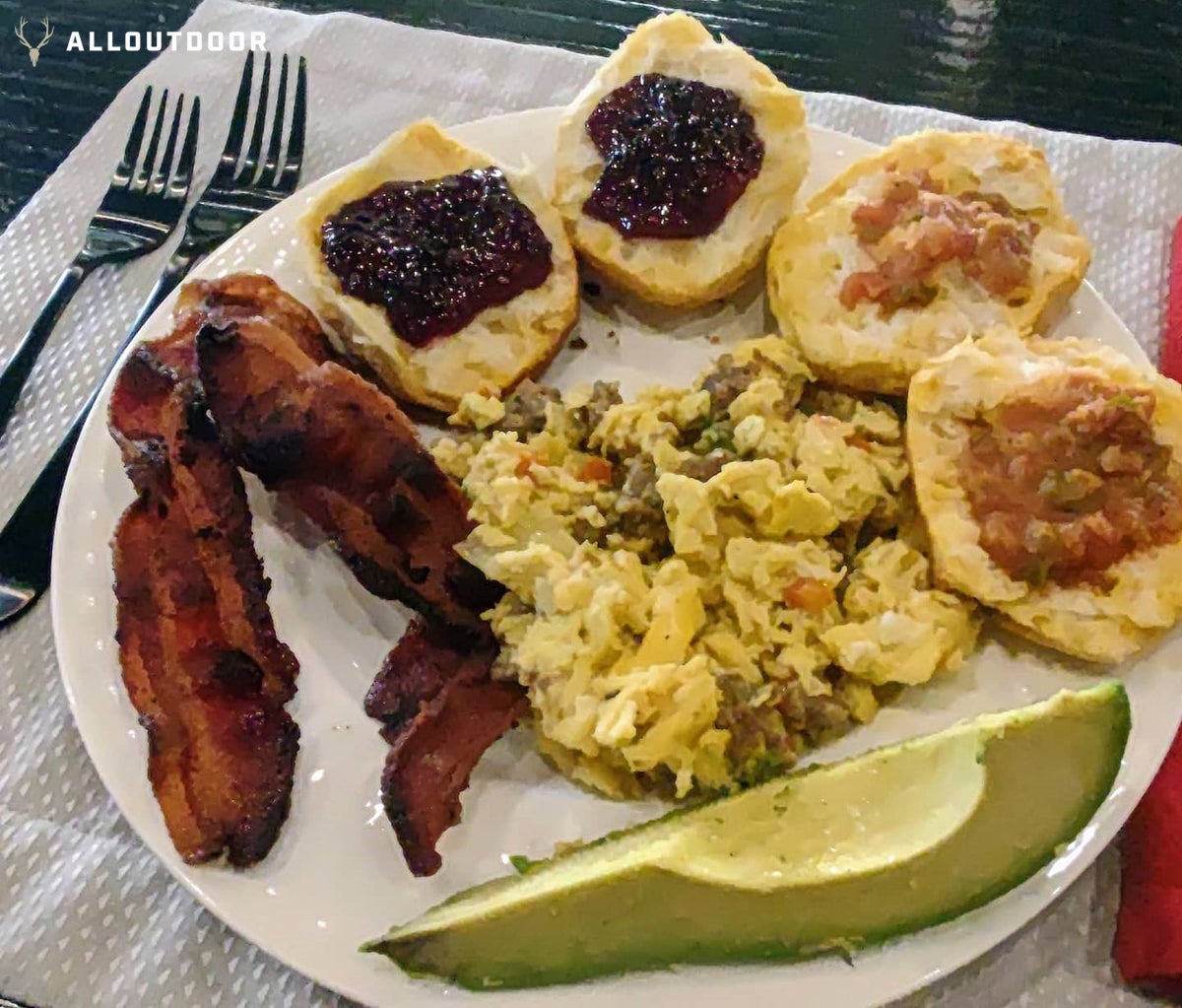 Outdoor Range – Mellon Creek Outfitters
Before we began chasing hogs and coyotes we set out to confirm the zero on all of our rifles as well as test out our thermal and night vision equipment from ATN Corp who graciously helped sponsor our hunt. You can read more about the equipment used in this article: ATN Thermal/Night Vision Wild Hog & Coyote Hunt. It was enjoyable to get our gear zeroed and confirmed because Mellon Creek Outfitters had multiple, covered outdoor ranges to get this accomplished. Whether we wanted to do a simple 100-yard zero or try to tag steel out to 1,000 yards, we had options available to do that whether it was rain or shine.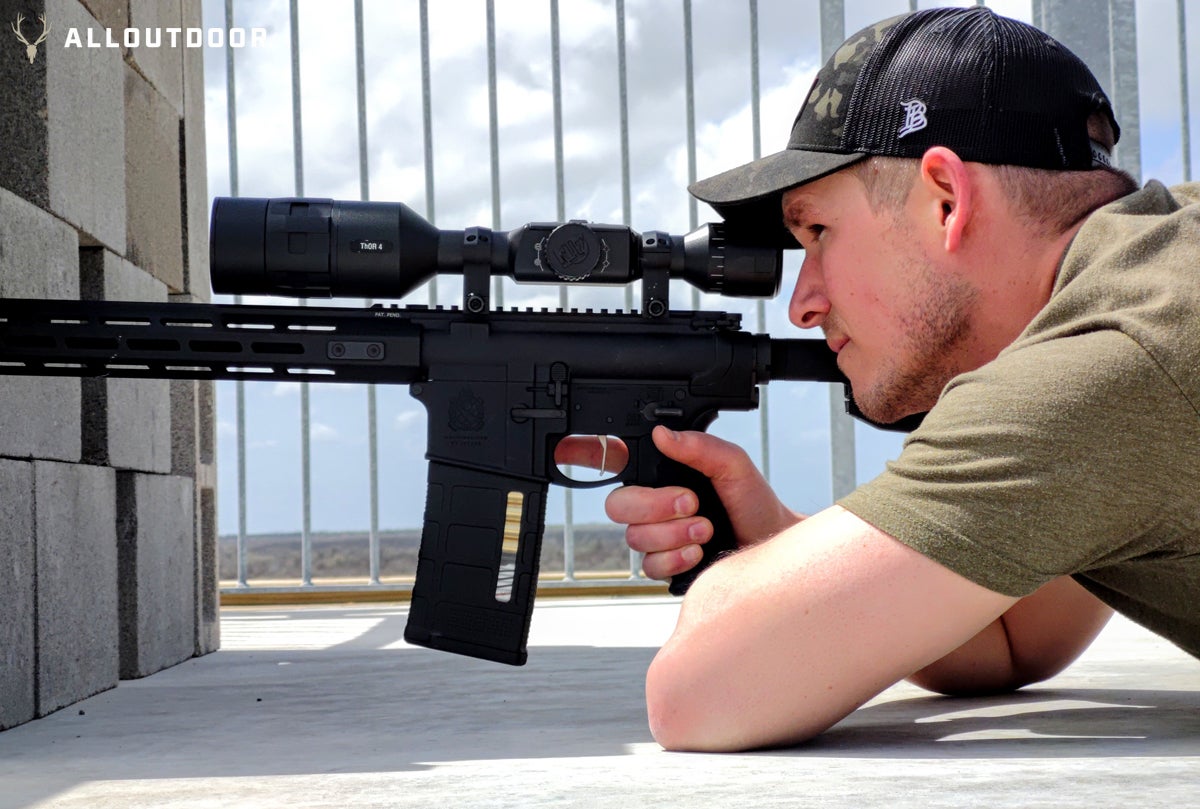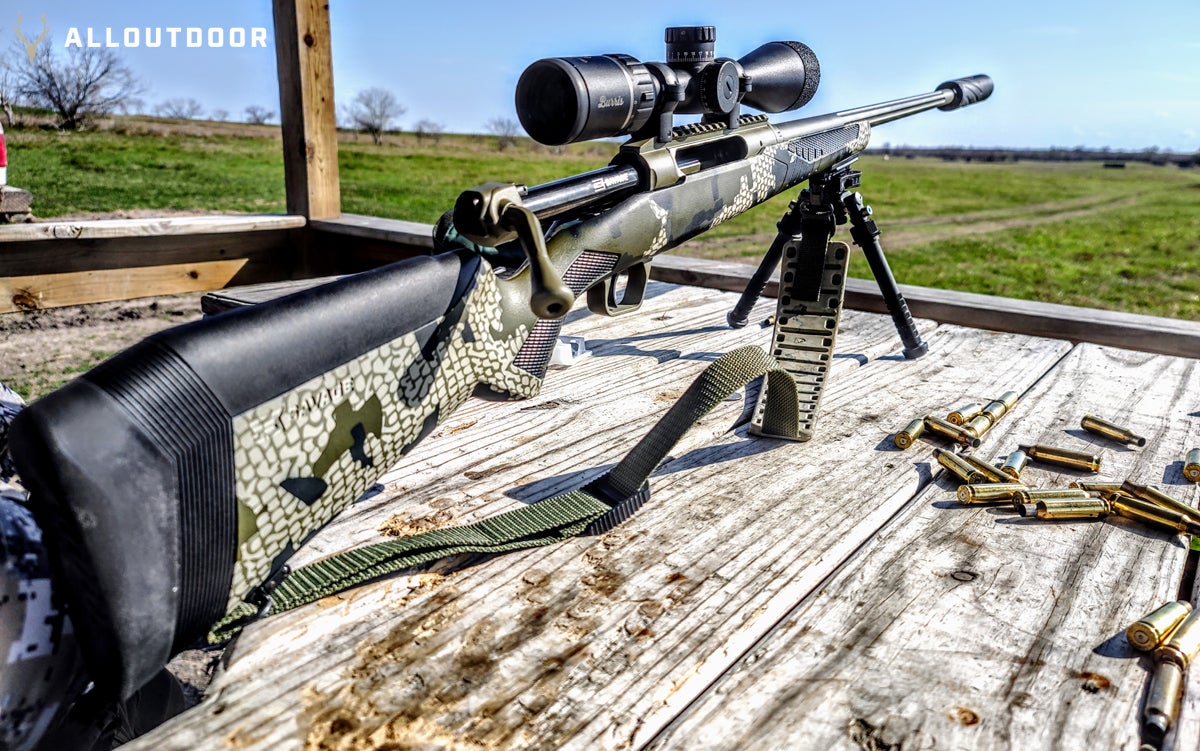 Hunting – Mellon Creek Outfitters
When it came to the actual hunt all of the guides we worked with from Mellon Creek Outfitters were able to repeatedly and consistently put us on game. It was only through our own learning curve of working with thermal/night vision (or lackluster shooting) that we didn't harvest more hogs and coyotes. Over the course of 3 evening hunts we harvested 7 hogs and 1 coyote (all confirmed harvests) with quite a few more unrecovered pigs who hit the low-lying sagebrush like freight trains and we did not recover. I know the guides and ranchers in Texas alike appreciate even our modest haul of pigs and coyotes being removed from the landscape.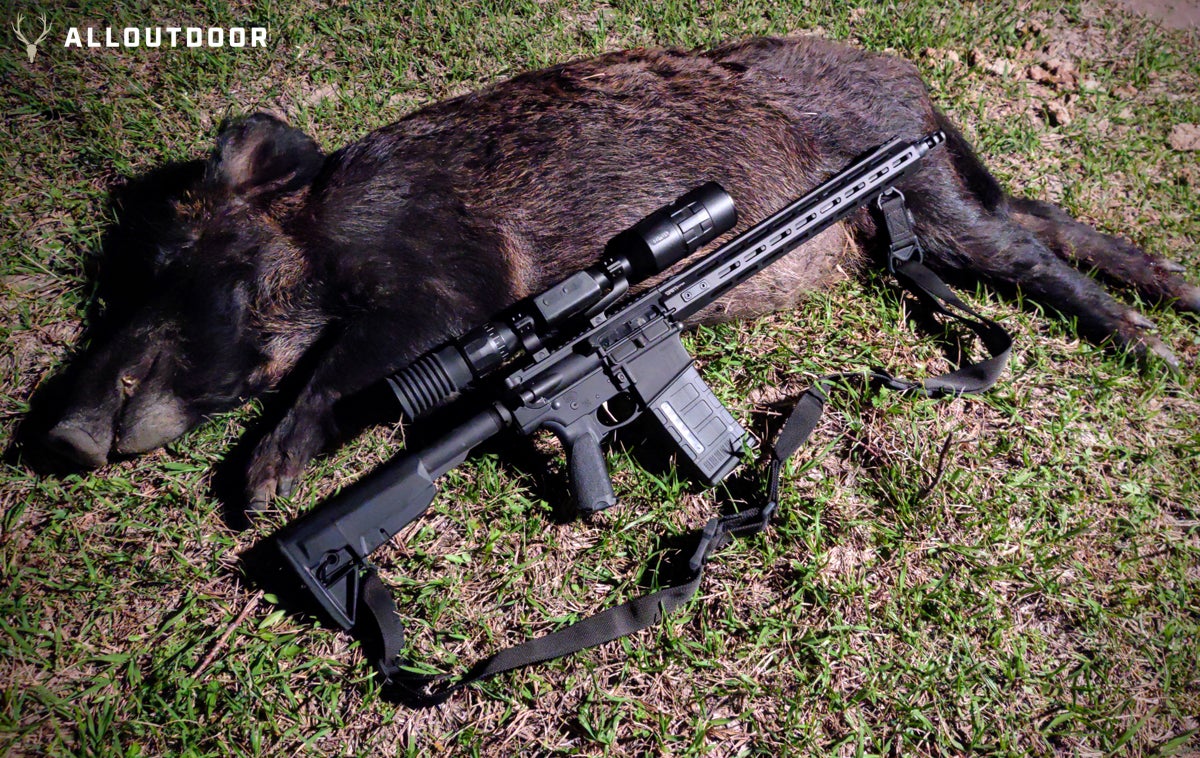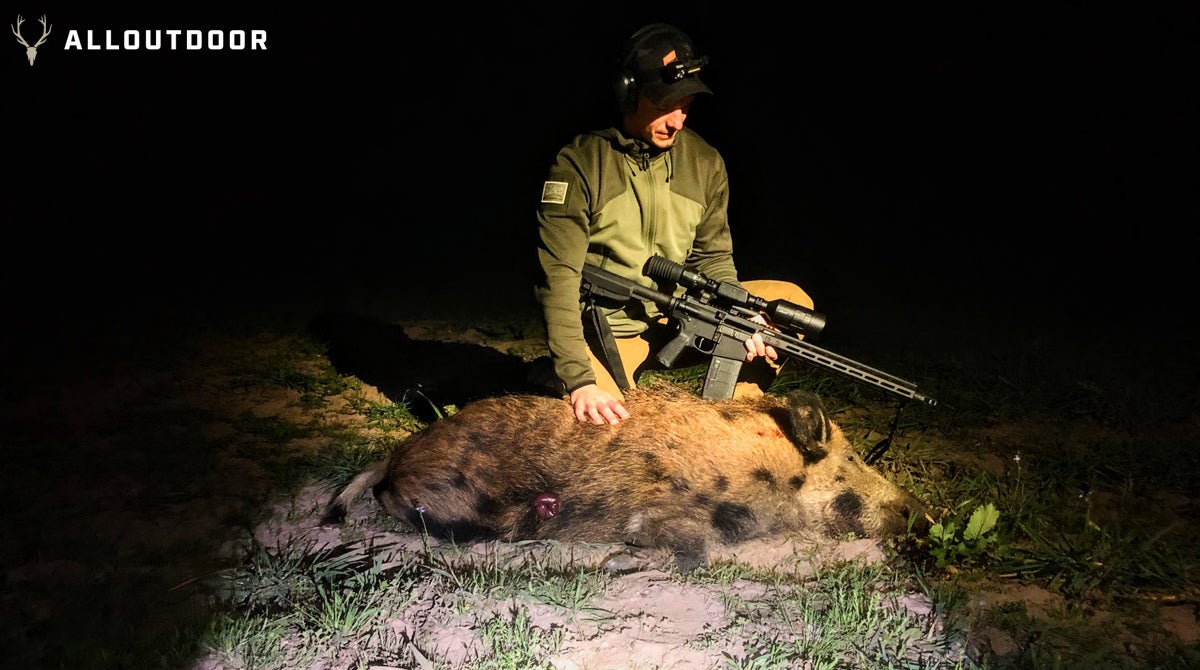 Final Thoughts – Mellon Creek Outfitters
All in all, I was supremely impressed with my stay at Mellon Creek Outfitters. There are lots of species of game to hunt including whitetail deer, wild hogs, coyotes, bobcat, turkey, and even Nilgai. If you need a break from chasing game animals they even have the option to go fishing. From the lodging to meals to the actual hunt there is not much else a hunter could ask for. They even have WiFi on the property so you can still check e-mails and accomplish some work in between the story-telling and belly laughs you'll have. If you are on the hunt for your next hunt you should give them serious consideration. I was incredibly impressed and I believe you will be, too.