Travel Tips for Flying with Firearms, Ammunition, and Silencers
Adam Scepaniak 04.06.21

While innumerable people love to travel and see the world, it can still often times be a stressful event until you arrive at your destination. Sometimes you cannot get to the airport on time, your shuttle is late, the security checkpoint is log-jammed with people, and/or you get an all too friendly pat down you did not sign up for. All in all, I love to travel, but like many people there are a lot of tiny, stressful obstacles in the way. If you are also a firearms lover and are traveling to a hunt with firearms, ammunition, and/or a silencer that adds another layer of difficulty to your journey. If you have never flown with firearms and the like before we have a few travel tips to help ease the pain of that additional baggage you will be bringing with.
If you are traveling with firearms, silencers, and/or ammunition you will want to check the regulations for the airline you are traveling with before your flight. While every airline is different, they simultaneously have a lot of overlap in their rules and guidelines to follow. As an example, these are the baggage guidelines from Delta Airlines regarding "Flying with Firearms, Ammunition & Explosives:"
"We allow small arms ammunition, in quantities not exceeding 11 lbs. (5 kg) per person, as checked-baggage only. The weapon must be securely boxed and intended for that person's own use. More than one passenger may not combine quantities into one package. See more details/guidelines under shooting equipment.

You are responsible for knowledge of and compliance with all Federal, State or local laws regarding the possession and transportation of firearms.

Note: Gunpowder (e.g., Pyrodex, black powder, mace, pepper spray and tear gas) is never permitted."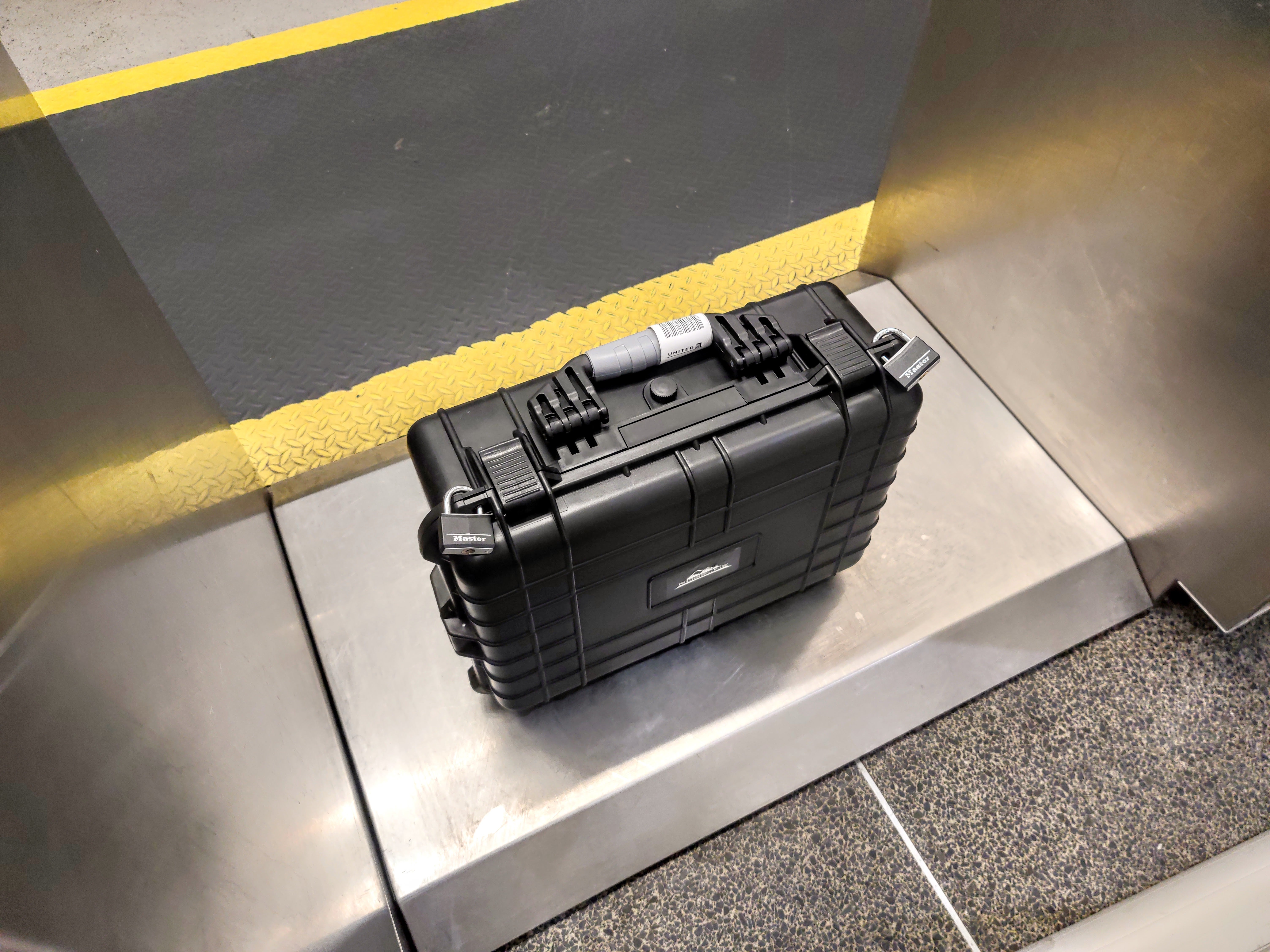 While this talks about weight and predictable jargon of "follow local laws," it gives no guidance on how to store your actual arms and ammunition. Can you use a brown paper bag (please don't)? Is a duffle bag OK? While it might be comical in your head to attempt some of my joke ideas above you will quickly land yourself in a chat with airport security and you might lose your flying privileges for some time. Here are a few travel tips that are easy to remember:
Use a Pelican brand or similar style, robust case – When traveling, similar to your normal luggage, it is going to get chucked around the airport like a baggage handler is auditioning for shot put in the Olympics. So, bag your ammunition, firearms, and/or silencer in a very sturdy case for protection.
Use TSA-Approved locks on the exterior of your case – While I have always thought the actual TSA-Approved locks were some of the cheapest and flimsiest locks on the market, if you use different ones they might be prone to cut them to look into your box and you could be ushered through an additional verbal interview (interrogation) before your flight. So, opt for the cheap TSA-Approved locks on your case.
Bring documentation even if it is unnecessary – If you have a copy of your Tax Stamp for a silencer, a receipt for the ammunition you bought, or home owner's insurance documentation for the firearm you own and are traveling bring it all with. It is "better to have and not need than need and not have" especially when dealing with the TSA.
None of us surely want to get an extra "talking to" while at the airport and while we have firearms in our luggage so hopefully these few travels tips were a bit of help. As exciting as it can be to go on a hunt in a faraway land, hopefully it goes as smoothly as possible. As always, let us know all of your thoughts in the Comments below especially if you have some travel tips of your own. We always appreciate when you give us feedback.